A Year in Sports Tourism Photos: 2014 in Greater Raleigh
Mon, Dec. 22 2014, 9AM by Greater Raleigh Sports Alliance
2014 marked another banner year for sports tourism in Greater Raleigh. People traveled from all over the world to participate and spectate at many of the terrific sporting events held in the Raleigh area, including Rock 'n' Roll Raleigh Marathon & 1/2 Marathon, IRONMAN 70.3 Raleigh, the NCAA Basketball Tournament, the USA Baseball-Irish Classic, NCAA Men's College Cup, CASL visitRaleigh.com National Soccer Series, the SAS Championship and many, many more.
Here's what the year in sports tourism looked like through our lens. Click the image below to scroll through all images. All photos taken by staff at the Greater Raleigh Sports Alliance. Follow GRSA on Twitter and Instagram to stay in the know.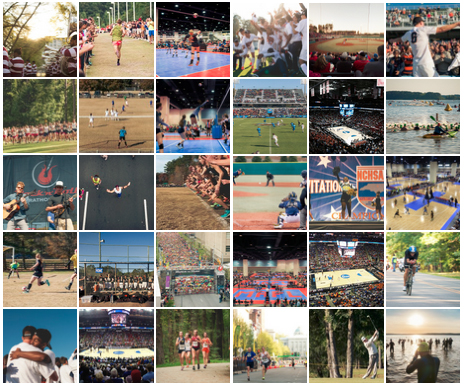 Author: Greater Raleigh Sports Alliance
Greater Raleigh Sports Alliance (GRSA) is the smart choice for regional, national and international sporting events. Located within North Carolina's dynamic capital region, GRSA's seasoned professionals, supportive community and host partners provide quality venues and unparalleled service that ensure winning results that shareholders can celebrate.
Comments