Behind the Art with Raleigh, N.C.'s Linda Dallas
Tue, Aug. 02 2016, 10AM by Meagan Byrne
Raleigh, N.C., artist and illustrator Linda Dallas will have your mouth watering at the sight of her watercolor pieces. She draws inspiration from the kitchen, using color, texture and perspective to transform food into fine art, and we sat down with her to learn more about her process and inspiration.
Linda was born and raised in Detroit, Mich., and received a degree in mathematics at Howard University while pursuing her artistic interests on the side. After moving to Raleigh to be part of the College of Design graduate program at North Carolina State University, Linda supported herself as an assistant manager of a natural food co-op. Hours of staring at produce and arranging them meticulously left a permanent mark on Linda and ultimately helped to shape her into the artist she is today.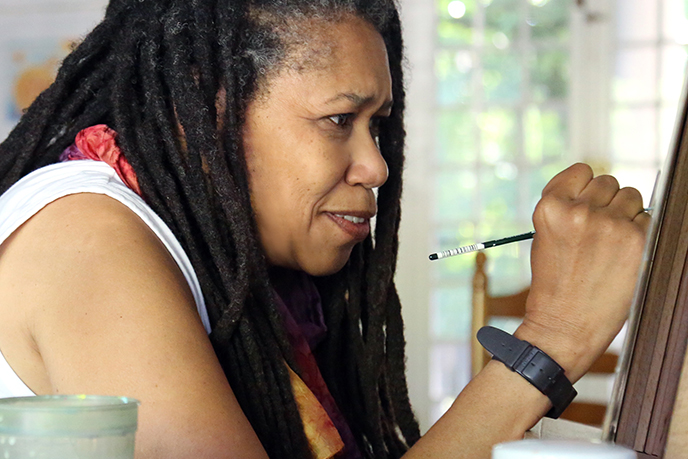 As an artist living in Raleigh, Linda says she's spoiled with the vast choices of places to go to get her creativity flowing. Lately, she's found inspiration at the State Farmers Market, Raleigh. "I find the colors, flavors and people of the market a true catalyst," she says. "I always come away with sensory overload and tons of ideas for paintings.
For example, she spotted Pattypan squash during a visit and knew that a delicious meal and painting were both in her future (shown below).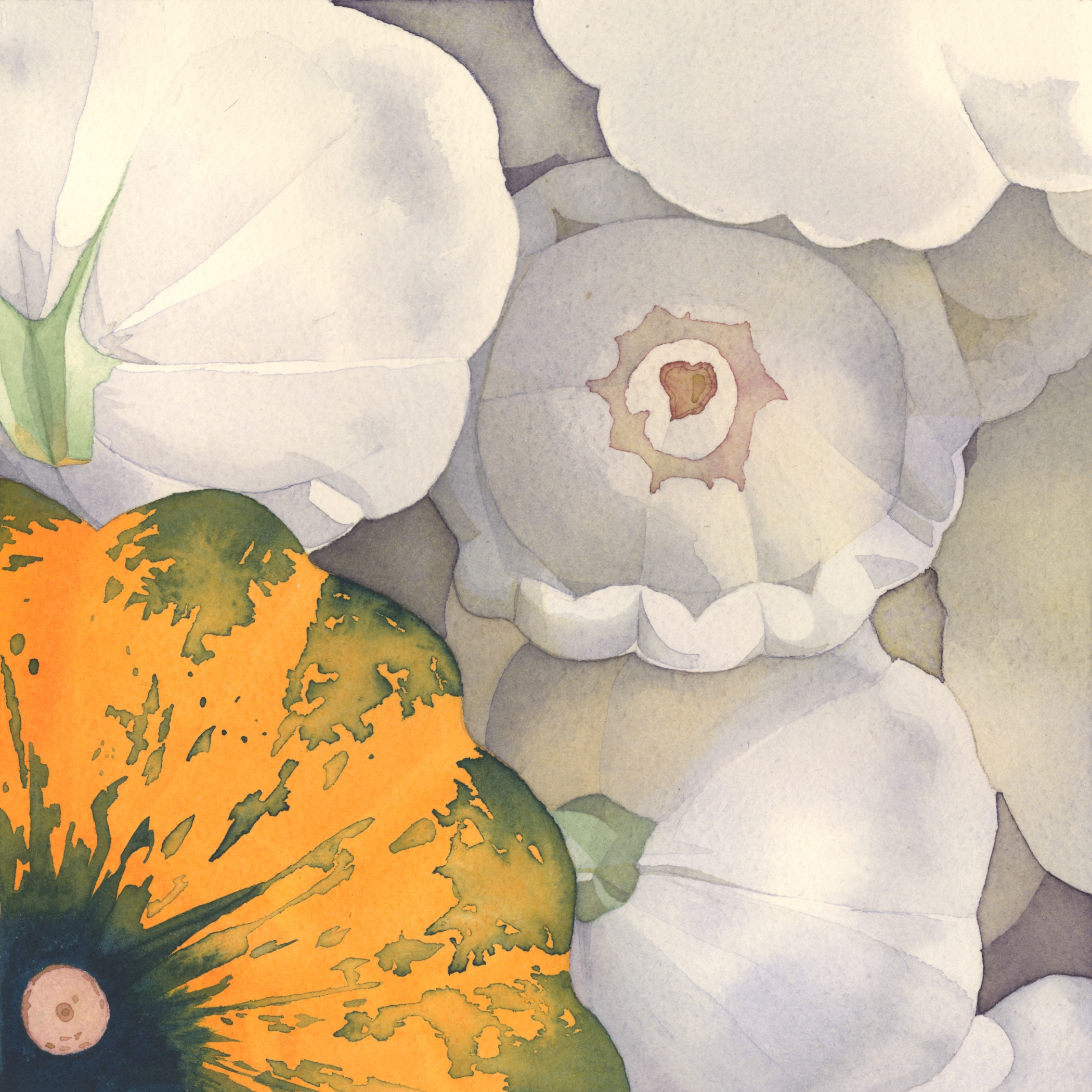 Inspired by food, Linda brings everyday ingredients to life on canvas. She loves using color, pattern and layers to create images that are "simply delicious." While her pieces might just look like a tasty lunch, every piece has layers. Mean Collard Greens (shown in the header) consists of "multiple images of greens, creating a rectangle that has the golden mean proportion," says Linda (a nod to her mathematical past.)
Linda's work can be found throughout the region, including on the side of City of Raleigh buses (part of their Art-On-The-Move public art project), pictured below. You can even grab a bite to eat and check out some of her commissioned work at Tupelo Honey Cafe in the Midtown Raleigh area.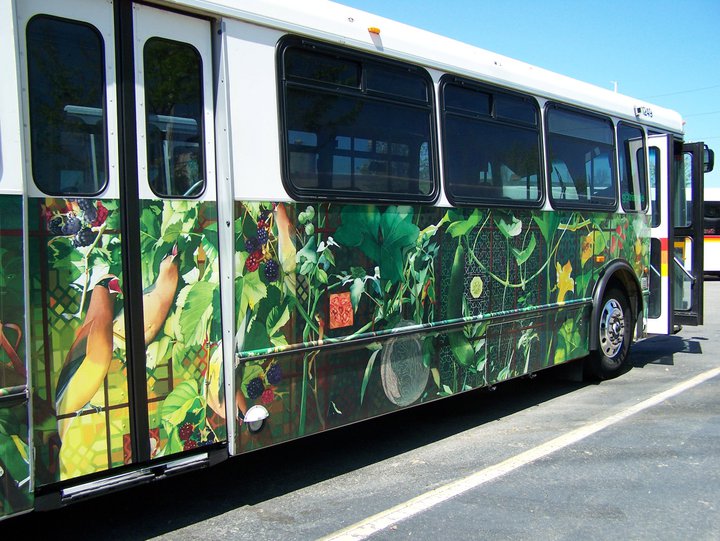 Linda is one of Raleigh's smart and creative innovators "Rooted in Raleigh"—the reason why Raleigh is renowned for its culture and touted as an enriching and energizing destination. Visitors to Linda's Blount St. studio can feast their eyes on an array of watercolors, participate in workshops and meet her at gallery events like First Friday. Learn more about her here or check out this video:


Author: Meagan Byrne
Meagan is a North Carolina State University graduate, recent Northern transplant and has the self-proclaimed "best buffalo wing recipe in the world." During football season, she can be found at Sammy's Tap & Grill every Sun.; she'll be the only one wearing a Giants jersey. Outside of football season, she's visiting the many breweries in Raleigh, checking off her beer bucket list.
Comments