Backyard Bistro
You don't want to say this too loud in North Carolina, where barbecue is exclusively a noun, but the word barbecue means a lot of things to a lot of people. Sure, it's the smoky, delicious pork (or beef or ribs or chicken, you get the point) served at amazing restaurants across the state, but it also means a backyard party where some kind of meat is cooked on some kind of grill. In this case, there's plenty of adult beverages and soft drinks to have, more than a few delicious bites to eat and a good time waiting to be had by all. That's the philosophy behind Backyard Bistro.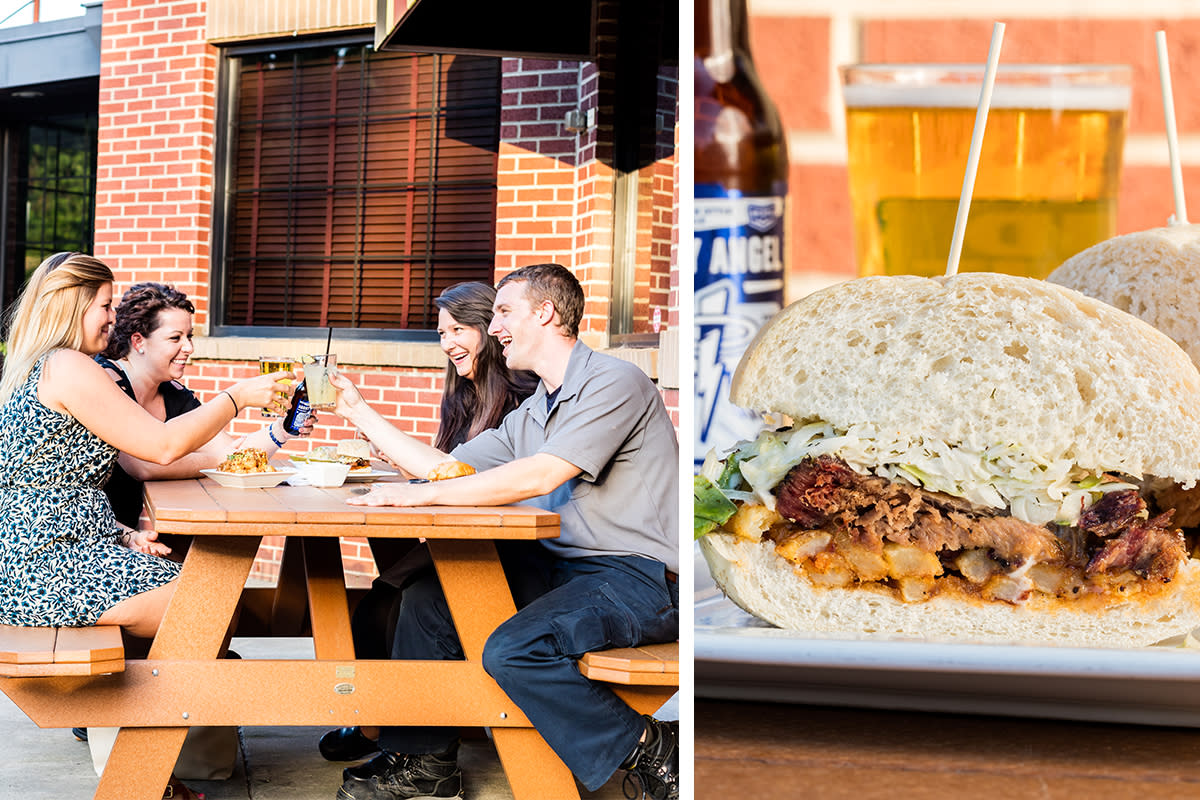 This is a place where you can just go and be. Need to watch a game on TV? You can. Want to rub elbows with some North Carolina State University alumni, an NFL or MLB fan club, a radio personality or a huge gathering of Carolina Hurricanes fans? This is the spot.
Let's cover a few things. Pulled Pork Tater Tots with kimchee. Nachos loaded with pulled pork or even a steak. Pig Wings. What? Well, they aren't really wings, but these braised pork shanks are fried so they get crispy and then are tossed in a tangy sauce you'll be dreaming about for weeks.
And those are just the starters.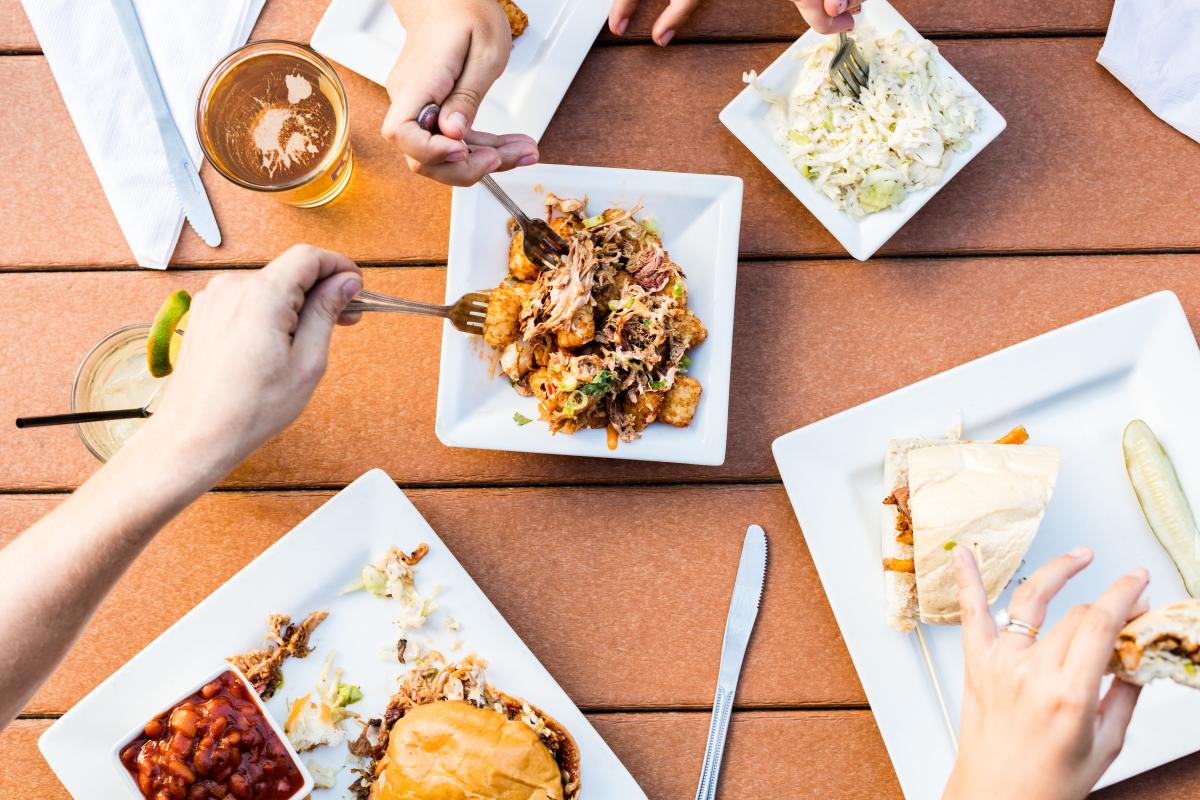 In keeping with the "barbecue is a backyard party" philosophy, you'll find a half-dozen burgers on the menu, including a satisfying three-bean burger for the vegetarians in your group. You'll also find a smoked fried chicken sandwich, a brisket sandwich loaded with French fries and a pulled pork sandwich.
Speaking of pulled pork, you'll get that on the menu, too. Pork shoulder, pork ribs, brisket, all smoky and ready to go. And if that doesn't do it, spring for the shrimp and grits or Jambalaya (all this for $9-$17).
Backyard Bistro is located at 1235 Hurricane Alley Way, Raleigh 27607
Photos by Keith Isaacs