Raleigh Celebrates Pride Month
Tuesday, June 01, 2021, 12pm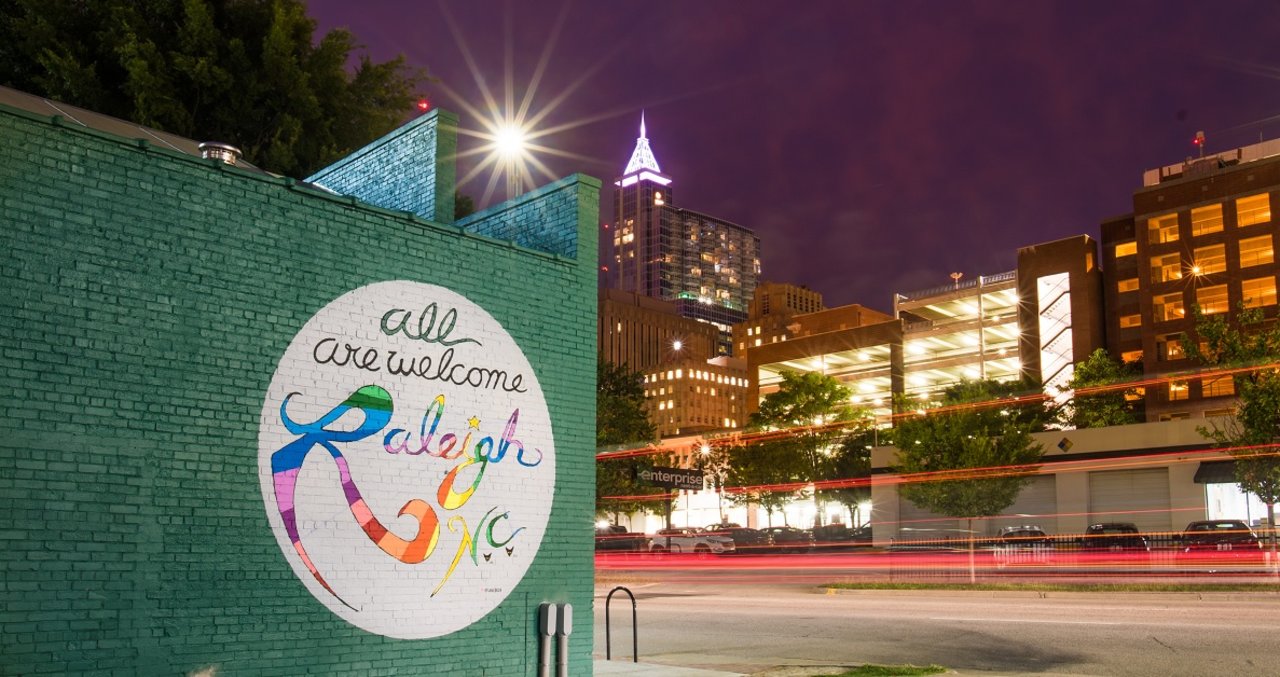 All are welcome in Raleigh this June and all year long
Raleigh, N.C. (June 1, 2021) – Although Raleigh typically holds its largest Pride celebration each year around the Out! Raleigh Pride Festival, that doesn't mean the city isn't celebrating in its own unique ways this June.
If you haven't been to Raleigh before, it's worth noting that although the city doesn't have gayborhoods per se, its history of supporting the LGBTQIA community by providing safe places to gather dates back to the 1950s. These days stores, restaurants and bars that cater specifically to the LGBTQIA community are located throughout the city, and the majority of shopping establishments and eateries are welcoming of all. After all, the City's unofficial mantra is "All Are Welcome."
Here's just a sampling of some ways to celebrate Pride Month in Raleigh this June.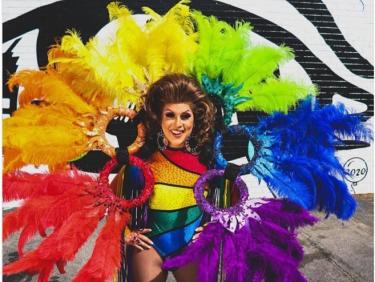 Events:
Raleigh area businesses are hosting dozens of events to celebrate Pride Month this June. Everything from PRIDE FEST and 5K runs to the Queer Jewish Arts Festival, LGBTQ+ historical tours to drag brunches, dance parties and nightlife to pop-up markets and grand opening of LGTBQ+ owned businesses and more.
For a full calendar of events taking place in Raleigh to celebrate Pride Month, click here.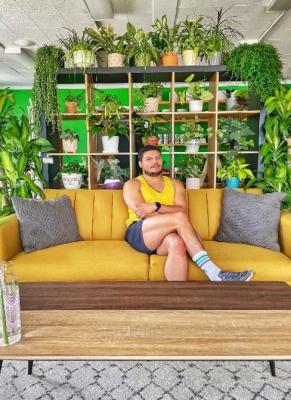 LGBTQIA-Owned Businesses and Nightclubs:

If you're looking for an LGBTQIA-owned and operated business or nightclub to support,
here are a few of our favorites:
• AC Restaurants – Owned by Raleigh's most award-winning chef Ashley Christensen
• Fiction Kitchen – Raleigh's favorite vegetarian and vegan spot
• Urban Pothos Houseplant Shop – Brand new shop opening this month
• The Green Monkey – A great place to get local-made gifts, beer and wine
• Legends Nightclub
• Flex Bar and Nightclub
• Ruby Deluxe Bar and Nightclub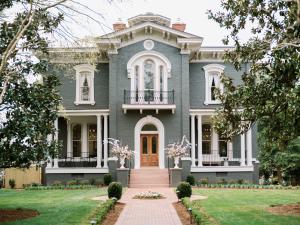 Lodging:
The Raleigh area has many fantastic lodging options including more than 20 TAG Approved hotel properties in the area. If you're looking for something uniquely Raleigh for your stay, click here to see our latest boutique hotel offerings and here to find the perfect Airbnb.
 
If you need additional inspiration for your trip, check out VisitRaleigh.com where you can find information on events, outdoor recreation, arts and culture, shopping and culinary offerings in the Greater Raleigh area. For the latest on what's happening in Raleigh check out the Visit Raleigh Insider blog.
 
About the Greater Raleigh Convention and Visitors Bureau (Visit Raleigh):
As the official destination marketing organization for Wake County, the Greater Raleigh Convention and Visitors Bureau (Visit Raleigh), is responsible for promoting Wake County as an attractive travel destination and enhancing its public image as a dynamic place to live and work. Through the impact of travel, the organization strengthens the economic position of and provide opportunity for people throughout Wake County. Raleigh, N.C./Wake County welcomes nearly 18 million visitors annually whose spending tops $2.9 billion. The visitor economy supports more than 28,000 local jobs in Wake County and generates $284 million in state and local tax revenues, saving each Wake County household $727 in taxes annually. visitRaleigh.com
Media Contact:
Scott Peacock, Visit Raleigh
Director of Public Relations
919.645.2676
speacock@visitraleigh.com 
# # #
Photos courtesy of @jaydenjamesstarr, @urbanpothos and @heightshousenc