25 of the Best Pix of Hockey Fans Having a Raleigh Good Time
Thursday, February 23, 2023, 12pm by visitRaleigh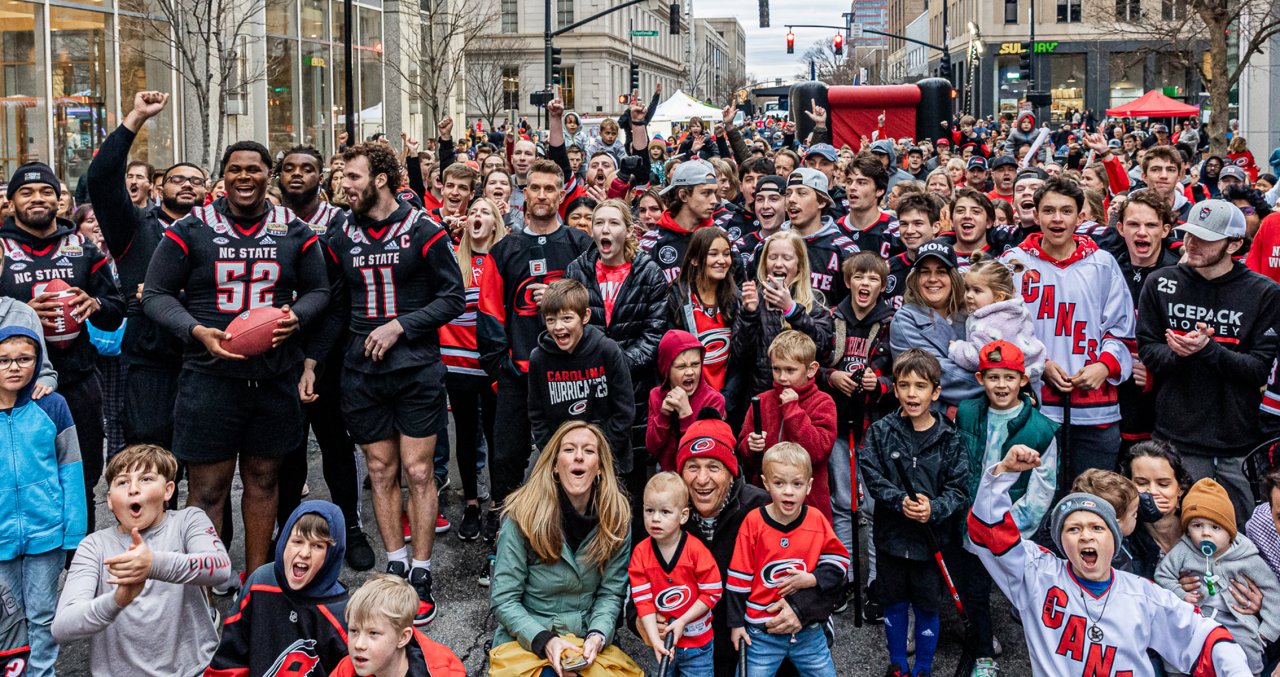 Even though it's been a week, we're all still basking in the glow from the 2023 Navy Federal Credit Union NHL Stadium Series™️ game and the events that surrounded it. You have probably seen the photos of the game itself with its color, crowds and cheering fans. We wanted to share today another kind of photo that make us happy—snaps of area residents and visitors alike hitting the streets of Raleigh, N.C., and having a great time too.
Here are 25 of our favorite shots from the Carolina Hurricanes Fan Fest presented by UNC Health in downtown Raleigh on Fri., Feb. 17, 2023. (We threw in a couple from the game venue to boot.) It rained a little, but that obviously didn't dampen the enthusiasm of these die-hard hockey fans. 
Thanks to photographers Garrett Poulos, for the photos from Fan Fest, and Damon Butler from Triangle Blvd, who supplied a few of these shots at the stadium itself.

Author: visitRaleigh
The Greater Raleigh Convention and Visitors Bureau (GRCVB) is the official and accredited destination marketing organization (DMO) for all of Wake County.
Comments