Raleigh, N.C., Welcomes the 2020 IECA Annual Conference and Expo!
February 23-26, 2020
Raleigh Convention Center

Let us be among the first to welcome you to Raleigh! We look forward to hosting the 2020 International Erosion Control Association Annual Conference and Expo. Below you'll find links to book your hotel, travel information, things to do and dining plus more!


Things to do, dining and more


Meet America's best chef, Ashley Christensen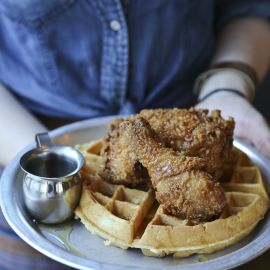 Rockstar Chef. James Beard Award-winner. Empire Builder. Chef of the Year. Chef and proprietor of AC Restaurants, Ashley Christensen is leading a culinary movement in Raleigh, N.C., with a host of dining, drinking and event spaces.
"I find a great deal of joy and inspiration working right here in Raleigh, N.C. There is something about being in a certain place at a certain time."