10 Amazing Facts About Carolina Ballet's The Nutcracker
Wednesday, December 17, 2014, 9pm by Leigh Powell Hines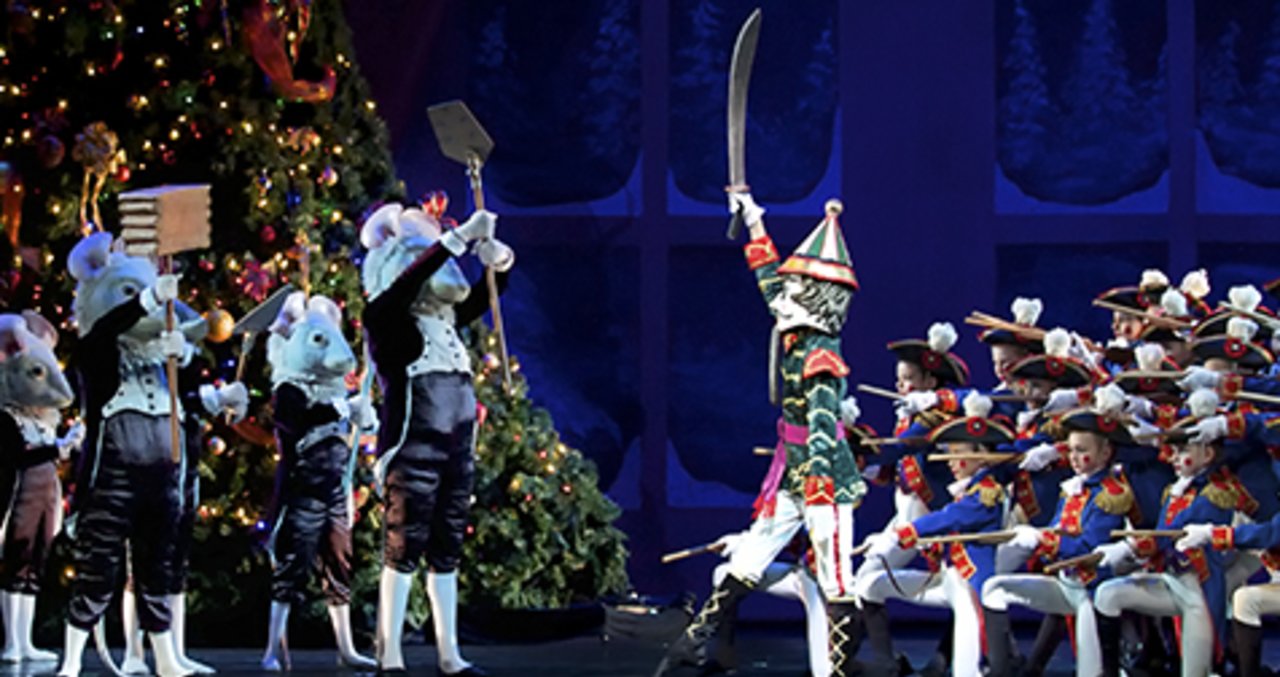 There's no doubt that Carolina Ballet's annual production of The Nutcracker is a Raleigh holiday classic. The stunning ballet, which we highlighted earlier this month, will be performed at the Duke Energy Center for Performing Arts in downtown Raleigh, Dec. 19-28, for its 13th year. Click for tickets.
With the curtain about to open in Raleigh, we compiled 10 amazing facts about the production:
1. The Nutcracker was the first ballet Carolina Ballet creative director Robert Weiss ever saw (when he was five years old), which led him to pursue a career in ballet. He performed every male role in New York City Ballet's The Nutcracker (except the role of Drosselmeyer) as a student and then as dancer in the company
2. It took more than 12 yards of net or tulle to make a single tutu skirt for the production–the net is specially manufactured for tutus and comes from England.
3. There are 333 stage lights in this production.
4. The Nutcracker, the Rat King, 10 mouse heads and Calico Cat's head were built by Robert Alsop in England who also built many of the Star Wars costumes.
5. The Mother Ginger costume weighs about 100 pounds and takes a pulley to get dancer Davy Nethercutt into it.
6. There are 126 individual roles in the show.
7. There are more than 100 yards of various fabrics and more than 200 yards of horsehair braid in the petticoats for the Lead Mother and Party Guests roles.
8. The fastest costume change in the show is for Clara, who has just 30 seconds to change out of her party dress and into her nightgown before the battle scene.
9. There are 51 buttons on each soldier costume (hand sewn on the costumes). There are 20 soldiers in the show, so there are 1,020 buttons on these costumes total.
10. There are 126 dancers in each performance, which means 252 ballet shoes are used each performance.
Photography by Chris Walt
Comments