11 Fun Festivals in Raleigh Area Towns This Fall
Friday, September 28, 2018, 12pm by Tabletop Media Group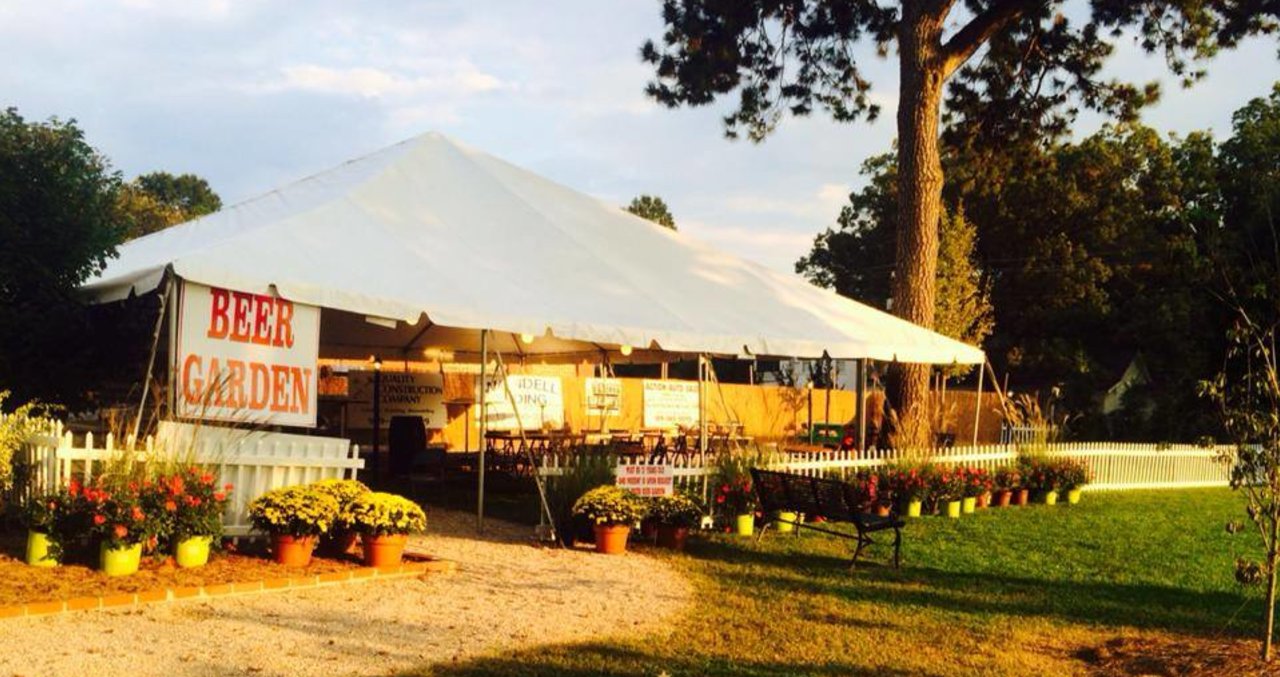 With Fall comes lots of great events around Raleigh, N.C.! And those not only include signature events in the capital city like PNC presents Wide Open Bluegrass and the N.C. State Fair but also fun festivals in Raleigh's surrounding towns. Apex, Cary, Fuquay-Varina, Holly Springs, Morrisville, Wake Forest, Wendell, Rolesville and other Raleigh area towns offer up opportunities to get outside and take in some of the best of the towns—a good number of the events are great opps to try local beers and food trucks, hear some of the best live music around and shop for local art, crafts and eatables. Plan ahead to hit these festivals and events this fall 2018!
 
Celebrate Fuquay-Varina Festival
Sat., Oct. 6, in downtown Fuquay-Varina
A celebration of community, the annual Celebrate Fuquay-Varina Festival (held in the namesake town just 15 minutes south of Raleigh) will include live music, entertainment, craft beer, food and much more! Join thousands of friends as they celebrate the town's rich heritage and a smart, fun and creative community. Two music stages, a BMX stunt show and beer garden? Count us in!
Bass Lake Day
Sat., Oct. 6, in Holly Springs at Bass Lake Park
Come out to Bass Lake Park for the annual Bass Lake Day celebration, a festival of nature and environmental education. The festival includes interactive exhibits on falconry, bow hunting, native wildlife, fire safety, water quality, gardening and more, plus live music and crafts and games for the whole family!
 
Wendell Harvest Festival
Sat., Oct. 6, in downtown Wendell
Wendell's annual Harvest Festival kicks off with a celebratory parade! Afterwards, explore downtown Wendell by wandering through shops, perusing the different vendors and eating from the delicious food trucks. There will also be fun activities planned throughout the day like a pumpkin derby, golf ball drop and a kids' tractor pull!
Oktoberfest at White Street Brewing Co.
Sat., Oct. 6, in downtown Wake Forest
White Street Brewing Company's very own Oktoberfest! This Bavarian party in downtown Wake Forest is going over the top with authentic German beer (the brewery has created five new beers exclusively for the festival) and delicious food like Kölsch-braised bratwurst and soft pretzels. Hand-crafted root beer and black cherry sodas, plus ice cream from local favorite Lumpy's Ice Cream, will also be on hand. Take in live music throughout the day, and the kids will have fun with plenty of dancing and activities.
 
Diwali Celebration
Sat., Oct. 13, in Cary at Koka Booth Amphitheatre
Diwali, also known as The Festival of Lights, is a widely-celebrated religious and cultural event in India that marks the beginning of the New Year. Cary's annual Diwali celebration includes music, dance, Indian food and expressions of Indian art and culture. Explore the beautiful Indian culture and enjoy a fireworks show over Symphony Lake at the end of the evening!
Triangle Oktoberfest
Fri.-Sat., Oct. 19-20, in Cary at Koka Booth Amphitheatre
The 5th annual Triangle Oktoberfest is finally here! This German festival is focused on authentic Bavarian food and German beer. Live entertainment includes performances by The Polka Brothers and Peak City Sound as well as wiener dog races!
 
Park West Village Fall Festival
Thurs., Oct. 25, in Morrisville at Park West Village
Bring the kids for a night of trick-or-treating, hayrides and a free outdoor screening of a kids' Halloween movie at Morrsville's Park West Village area. Be sure to dress to impress for a chance to win the costume contest for both kids and families, and don't forget to bring a blanket or chairs for the movie (begins at dark, roughly 6:45pm). 
Hollyfest
Fri., Oct. 26, in Holly Springs at Jefferson L. Sugg Farm at Bass Lake
Holly Springs's annual community celebration, Hollyfest, includes live entertainment, a variety of vendors, a Kids Zone, food of all types and more! Join more than 10,000 people to make a day out of it!
 
Apex Music Festival
Sat., Oct. 27, in downtown Apex
Now in its eighth year, the Apex Music Festival attracts thousands of fans to historic downtown Apex to enjoy live music, street vendors, food trucks, beer and wine and an eclectic mix of shops and restaurants. Two outdoor stages and one indoor theater will host a variety of acts from local, regional and national performers from many musical genres—rock, folk, R&B, bluegrass, country and more. The ticketed event, which is best suited for adults, has a full music lineup you can check out here.
Fall FunFest
Sat., Oct. 27, in Rolesville at Main Street Park
Take a trip out to Rolesville to celebrate the change of the season at their annual Fall FunFest. With a variety of vendors, including local artists and live performances from The EG Peters Band, it's sure to be a great time! Don't forget to dress your kids for the costume contest (for newborns to 10 years).
 
North Carolina Chinese Lantern Festival-Cary
Nov. 23, 2018-Jan. 13, 2019, in Cary at Koka Booth Amphitheatre
Koka Booth will again be lit up in celebration of the North Carolina Lantern Festival. There will be more than 20 displays, each with thousands of LED lights. The fan favorite, the Chinese Dragon on Symphony Lake, will return to captivate the audience. This year's event will also include traditional Chinese performances and crafts!

Header photo via Wendell Harvest Festival
Comments