10 Music Festivals and Events You Can't Miss This September in Raleigh, N.C.
Wednesday, August 09, 2017, 7am by visitRaleigh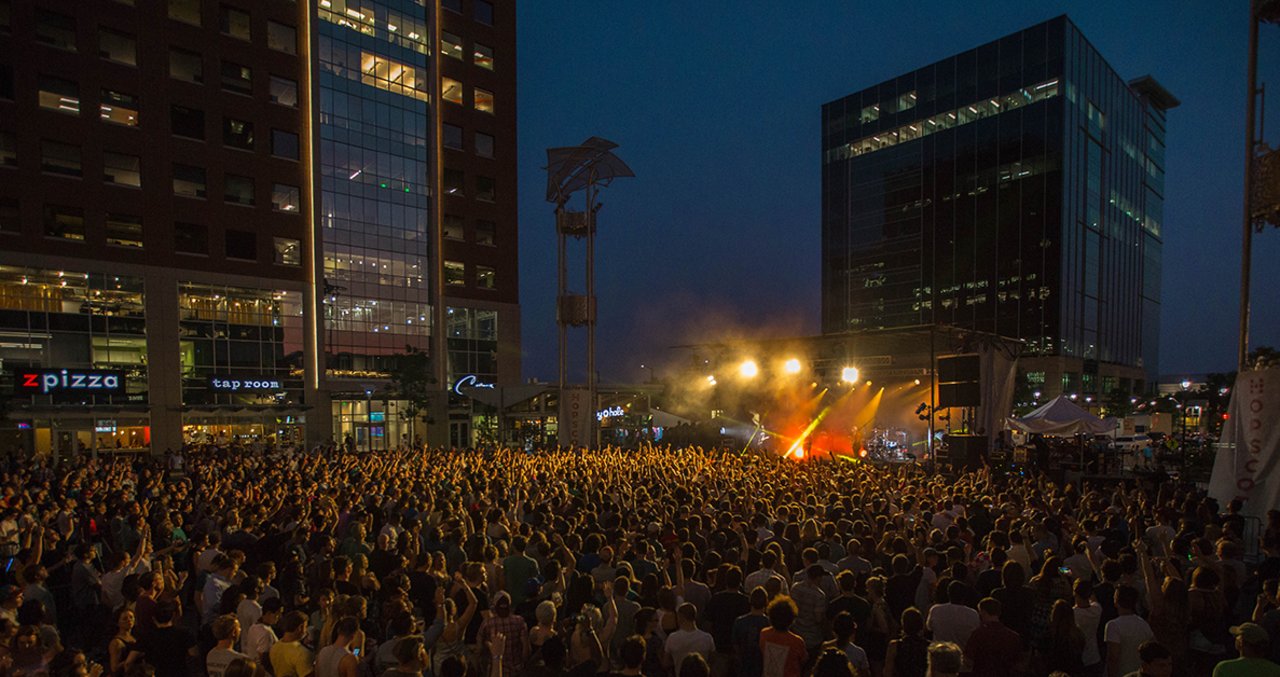 With the most live music in the state, you can find a show in Raleigh, N.C., every day of the year and from one end of the destination to the other. And the calendar hits a high note around Sept. as some of the year's biggest festivals and concerts are staged in Raleigh, creating the Raleigh M.A.I.N. Events, an initiative that celebrates a month of music, art, innovation and noise through 20 happenings. In addition to the Raleigh M.A.I.N. Events, the capital city's surrounding towns add can't-miss festivals to the mix—all the more reason to plan a road trip in Sept.!


African American Cultural Festival of Raleigh and Wake County 
An annual celebration of African American culture as expressed through art, music, food and community, this two-day downtown Raleigh festival (Sept. 2-3) showcases local, national and international artists, performers, food vendors and area business owners. Admission is free.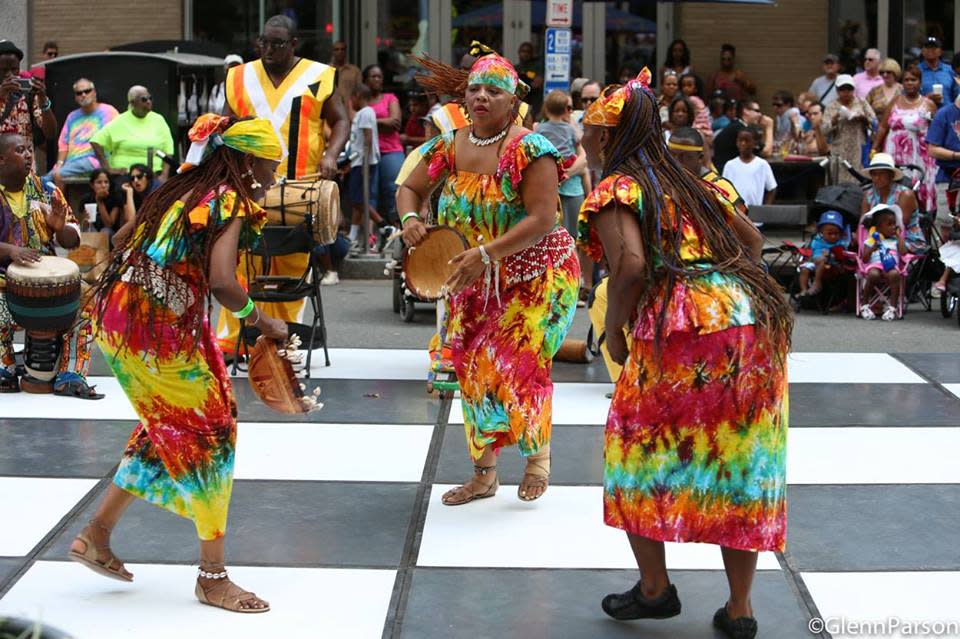 Hopscotch Music Festival
Featuring 120 bands over four days (Sept. 7-10), Hopscotch is known for adventurous lineups, memorable performances and a fan-friendly atmosphere. From large, outdoor main stages at City Plaza and Red Hat Amphitheater to endless club shows, the festival offers music in almost every genre imaginable (rock, hip hop, metal, folk, electronic, experimental and more), and its schedule highlights this diversity each year. Artist highlights this year include Solange, Run The Jewels, Angel Olson, Future Islands, Big Boi, Birds of Avalon and more. Get wristbands and one-day admission tickets here.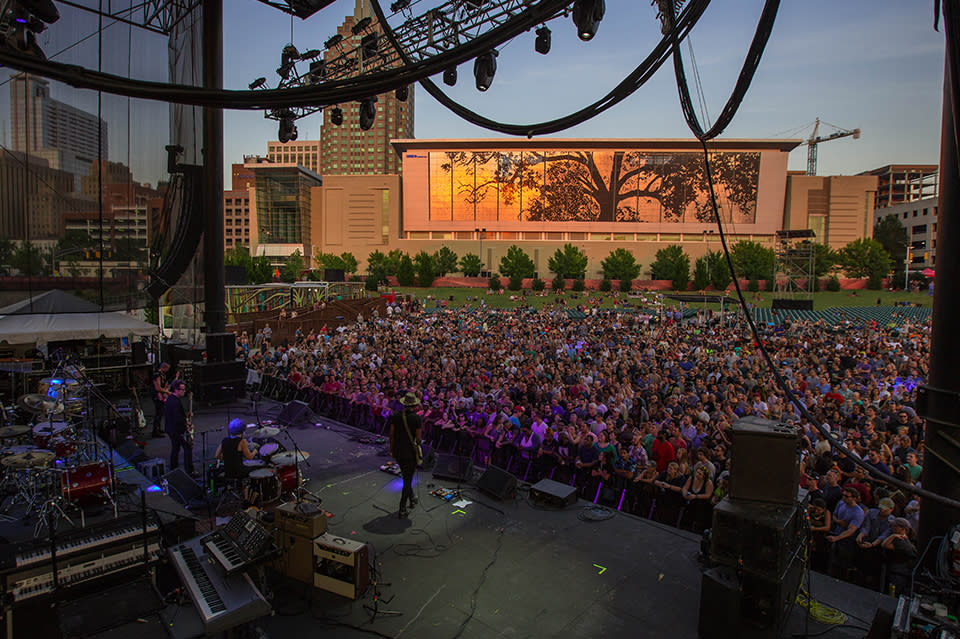 Beericana Craft Beer and Music Festival
The fourth annual Beericana Craft Beer and Music Festival will take place on Sept. 9 at the beautiful Jefferson L. Sugg Farm at Bass Lake in Holly Springs. This year's festival will feature more than 70 breweries (including the majority of the 25+ Raleigh area breweries), an ever-growing list of food trucks and live music from Urban Soil, The Gypsyswingers and Trongone Band. Tickets start at $45; must be 21 or older to attend (get tickets here)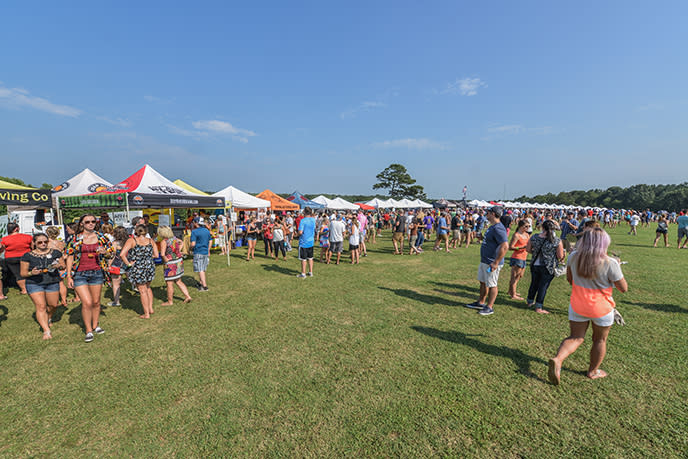 SPARKcon 2017
SPARKcon is an interdisciplinary creativity, art and design festival produced by non-profit creativity incubator Visual Art Exchange. From Sept. 14-17, Raleigh's Fayetteville St., downtown public spaces, clubs and stages will be filled with art, music, dance, film, fashion, design and more. Admission varies by event.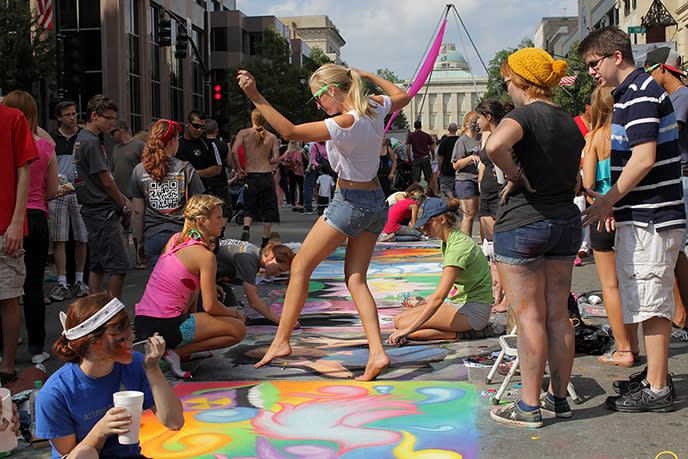 Apex Music Festival
This festival in charming downtown Apex is a music-based pub crawl that spans outdoor and indoor venues along Salem St., Sept. 16. A wristband will grant you access to any of the 10 venues and performances, as well as entrance to the beer and wine garden (ages 21+). Admission is $10 (get tickets here).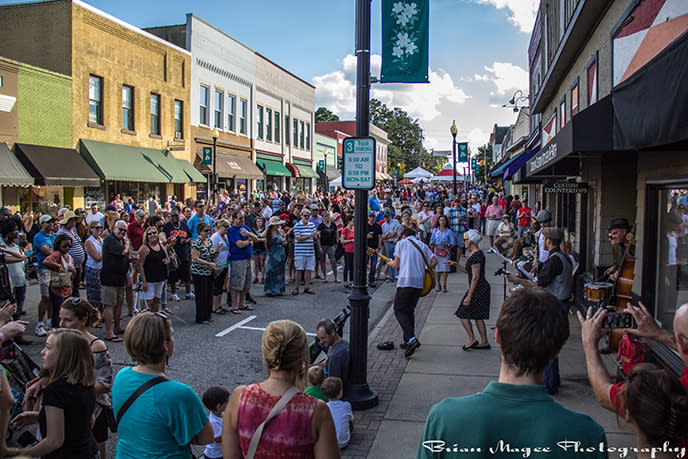 BugFest
Experience more than 100 exhibits, crafts, games and activities at BugFest, Sept. 16, the North Carolina Museum of Natural Sciences' annual event that lets you interact with entomologists and other scientists while learning about the fascinating world of bugs. Featuring the ever-popular Café Insecta, where the brave can sample buggy dishes prepared by local chefs. The best part, it's all free! This year's theme: Dragonflies!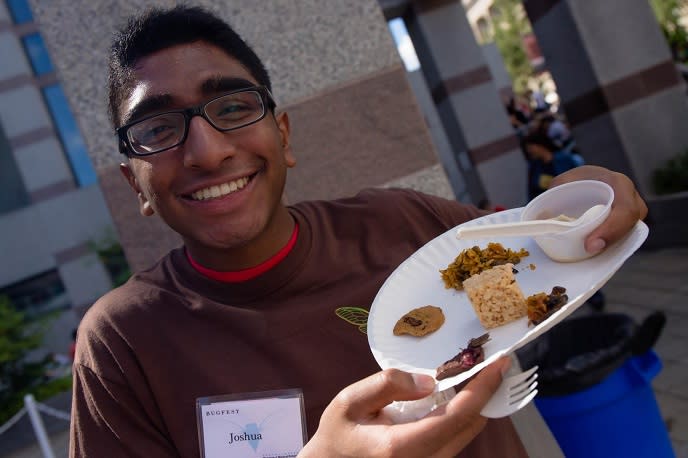 13th Annual Ray Price Capital City Bikefest
The 13th annual Ray Price Capital City Bikefest will be held in downtown Raleigh and at the Ray Price Harley-Davidson dealership from Sept. 22-24. This three-day, family-friendly annual event will feature musical performances, parades and plenty of sweet rides. Tip: Don't miss all the stunt shows and thrills happening throughout the weekend! More than 100,000 people are expected to attend, so don't be left out! Admission is free.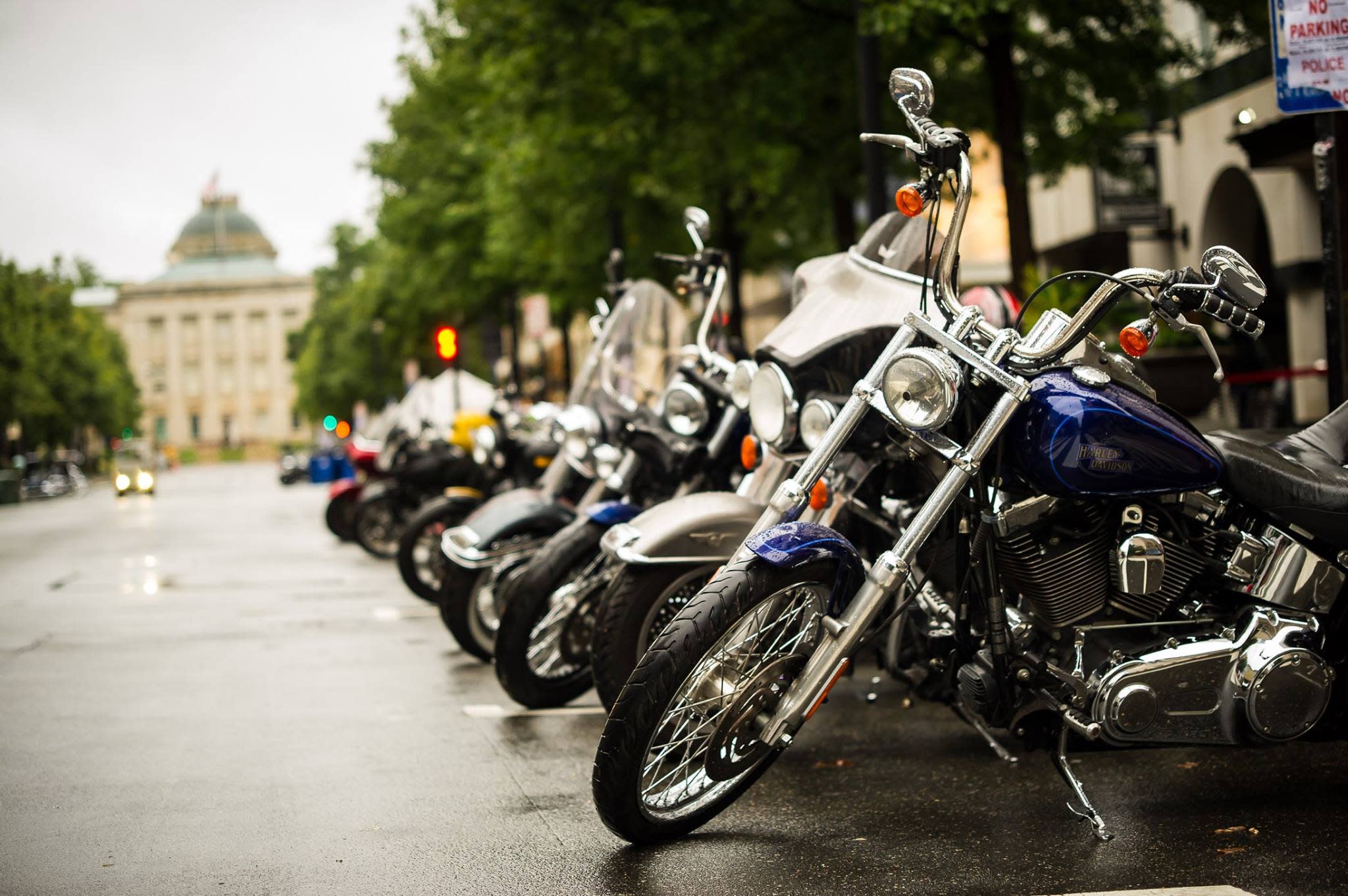 La Fiesta del Pueblo
A Hispanic cultural event held on Fayetteville St. in downtown Raleigh on Sept. 24, La Fiesta del Pueblo draws nearly 20,000 attendees and showcases music, art, dance performances, educational booths, children's activities and food from different regions of Latin America, all in celebration of the diversity of Latin-American culture. Admission is free.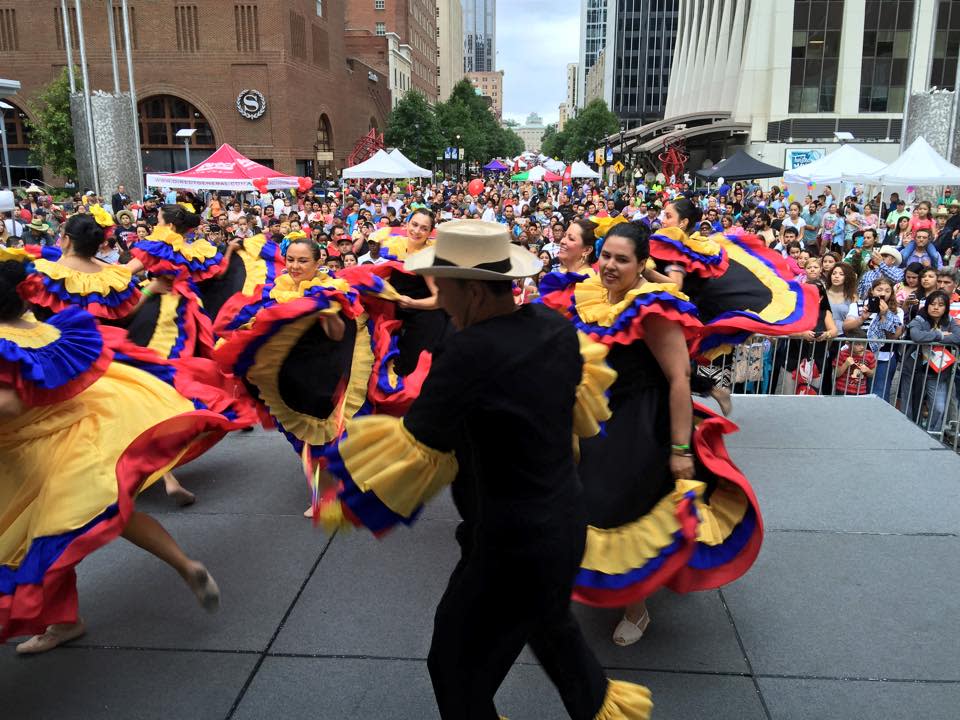 Bluegrass Ramble
Part of International Bluegrass Music Association's (IBMA's) World of Bluegrass week, Bluegrass Ramble is the showcase series in music venues in downtown Raleigh, Sept. 26-28. With more than 200 performances, the Ramble introduces talent and new material to the bluegrass community and music lovers. Get a pass and hop from one venue to another to find your next favorite band or tune. (Tip: It's also a great way to sample many of downtown Raleigh's best music venues.) Admission starts at $25 for members and $30 for non-members (get tickets here).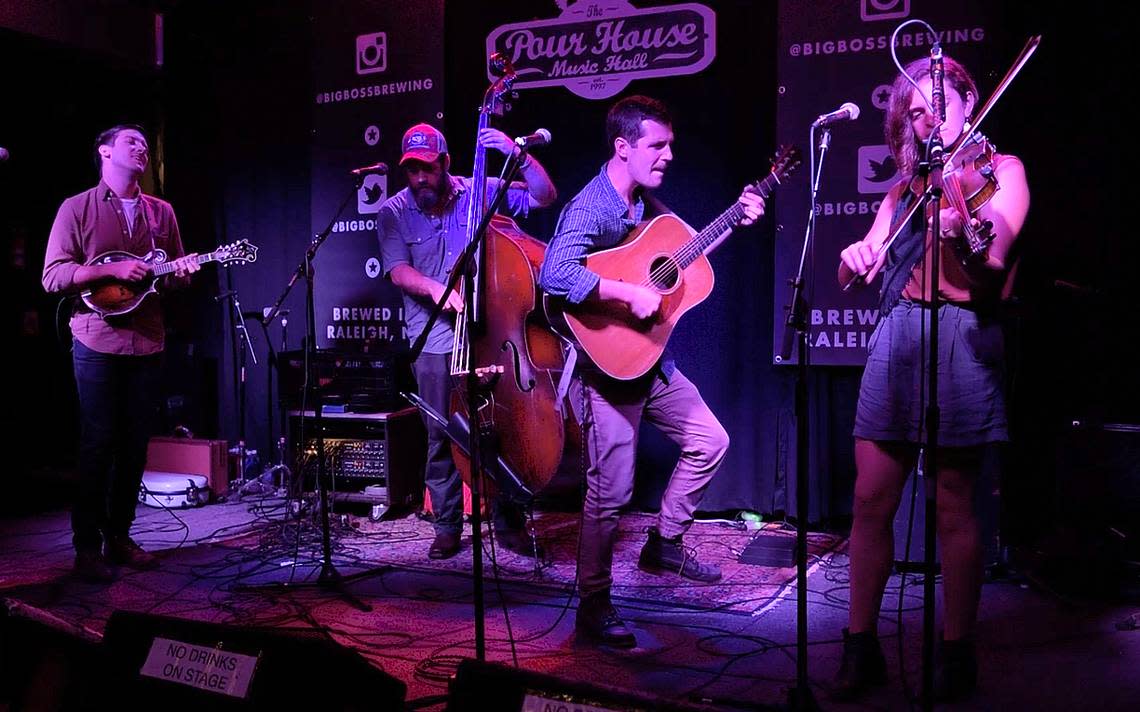 PNC presents Wide Open Bluegrass
PNC presents Wide Open Bluegrass (Sept. 29-30) is the urban bluegrass music festival that closes out IBMA's World of Bluegrass week in downtown Raleigh. In addition to the ticketed main stage at Red Hat Amphitheater, the festival also includes a free street festival that features five music stages, a dance tent, BBQ championships and art, food and shopping vendors lined-up along Fayetteville St., as well as IBMA's Music Expo in the Raleigh Convention Center. Artist highlights include The Steep Canyon Rangers featuring Steve Martin, The Infamous Stringdusters presenting the Wide Open Jam, Jerry Douglas and Sam Bush: Tribute to The Country Gentlemen featuring Jon Randall, Mark Schatz and Charlie Cushman, Béla Fleck & Abigail Washburn, Hot Rize and more. Ticketed venues start at $40 (get tickets here).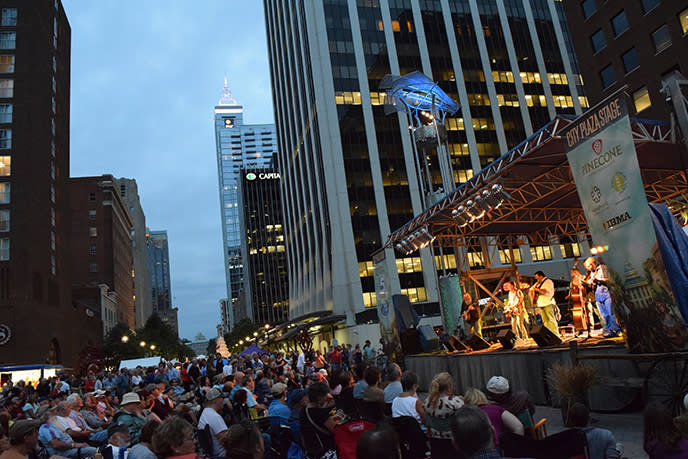 Photo credits: Hopscotch Music Festival photos (in header and body), Garrett Poulos; Beericana photos, festival organizers; SPARKcon, Ted Richardson; Apex Music Festival, Brian Magee Photography; BugFest, North Carolina Museum of Natural Sciences
Comments