10 Reasons to Celebrate Beer Month in Raleigh, N.C.
Wednesday, March 28, 2018, 9am by Kristen Baughman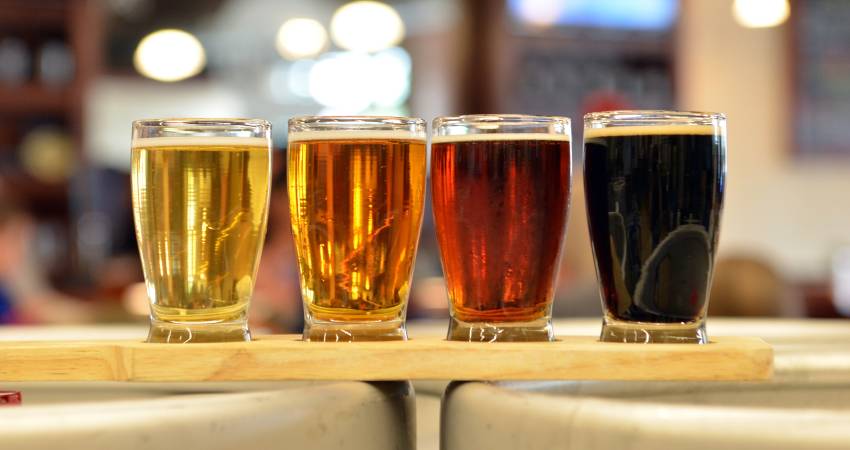 April is N.C. Beer Month, and the Raleigh area is celebrating with plenty of beer events, tastings, festivals, dinners and more to enjoy all month long. Throughout the entire month, experience excellent beers and happenings area breweries have to offer.
Here are 10 reasons to raise your pint and celebrate here!
 
One word: Brewgaloo
Featuring craft breweries from N.C., plus local food trucks, vendors and bands, the ever-popular Brewgaloo is back with another two-day festival in 2018, April 27-28, in downtown Raleigh.
The Fri. night portion of the event, an exclusive chance to sample some of N.C.'s best beers, will be open from 6-10pm and requires a separate ticket. The Sat. event, from 2-10pm on downtown Raleigh's Fayetteville Street, gives you the option of purchasing either beer samples or full pints from more than 100 N.C. breweries.
One reason Brewgaloo is a favorite event for residents and visitors? More than 50 local food trucks will be on hand, serving up the perfect grub to pair with cold brews. Need to know: no admission fee to enter the festival on Sat., so bring extra friends to hang out (plus a designated driver)!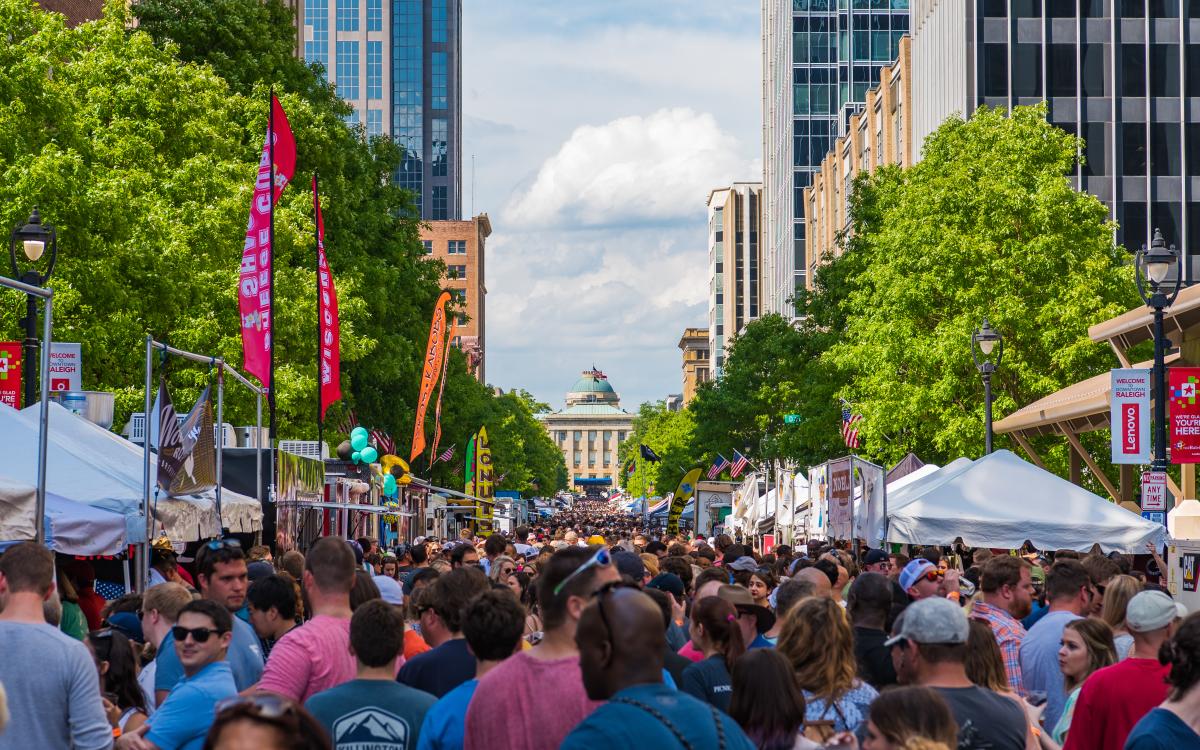 A cask festival with 20+ N.C. breweries
The 5th annual kick-off party for Beer Month celebrations, Casks on Fools at Crank Arm Brewing, March 31, features truly-unique casks from more than 20 N.C.-based breweries. We're talking everything from mango habanero IPAs to chocolate cream stouts, Irish stouts with cherries and way more. The by-the-glass cask festival celebrates the innovation of craft beer across the area—this is for the beer lovers and the adventurous drinkers!
 
The Raleigh area has nearly 30 breweries!
From a brewery that launched in an airplane hangar to N.C.'s first woman-owned brewery to a brewery born from a rickshaw company, Raleigh area brewers know something about thinking differently. And with more than 25 breweries all over the destination, you can bet on a craft beer experience like no other. Our brewers are just as excited to share their passion and inspirations as they are for you to taste the beer. Take Sumit Vohra, for example, from Lonerider Brewing Company, which is a staple in the N.C. beer scene!
 


One of the best new breweries in the U.S.
Bond Brothers Beer Company in Cary was recently voted the "Best New Brewery" in the country in USA TODAY's 10Best. Their sours are not to miss, like the Passion Fruit Sorcery and Blackberry Raspberry Sorcery. 
 
Hit the Raleigh Beer Trail
Like trying a variety of breweries? Well, pull up a barstool at one of the many breweries across the area! Download and print your free Raleigh Beer Trail Passport, get stamps and earn prizes. The more you visit, the more prizes you'll earn.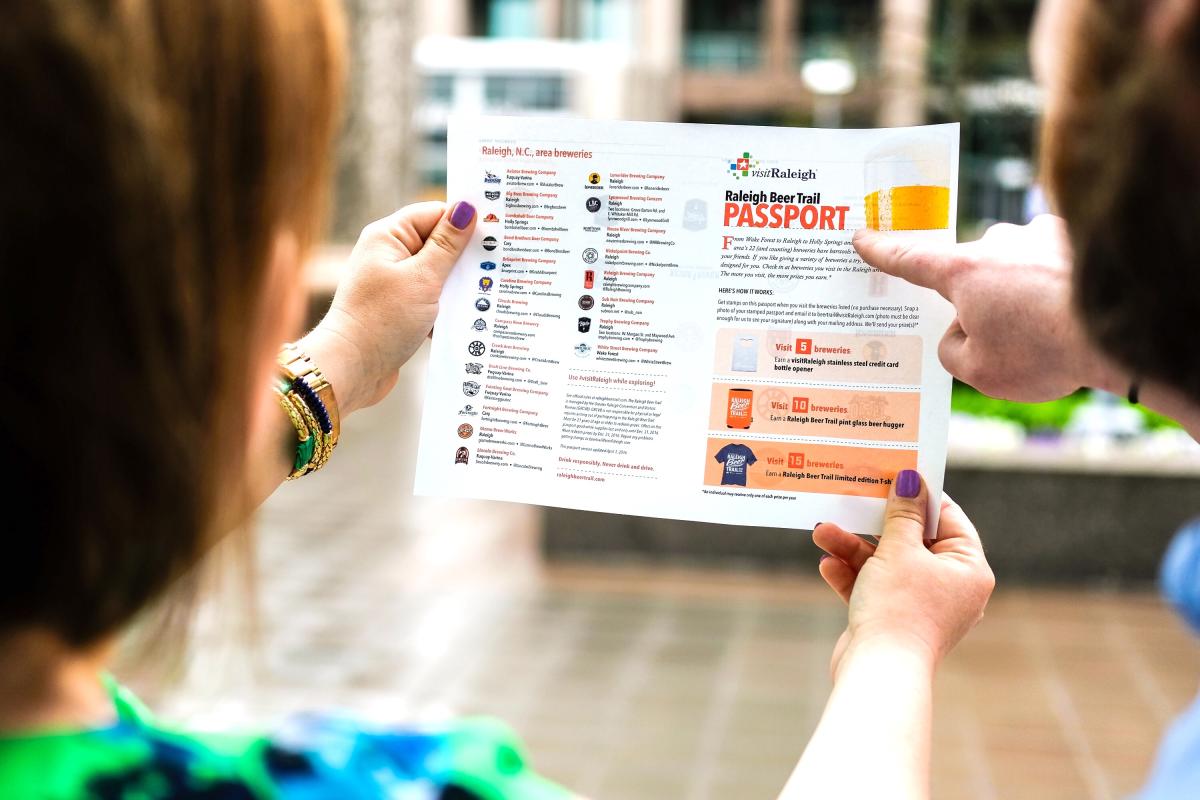 Hourly beer releases, live music and more at SpringFest
Head to the town of Fuquay-Varina for a day full of beer festivities at SpringFest at Mason Jar Lager Company, April 7! Hourly beer releases from hosts The Mason Jar Lager Company plus Four Saints Brewing Company, live music from The Little German Band and Dancers, local vendors and artisan booths (including Fuquay-Varina's ever-popular Stick Boy Bread Co.) plus food trucks highlight the event, with more in the plans. 
 
Try beers at one of the best new restaurants in the country
What do you get when you mix books, beer, blooms and bao in Raleigh? One of the top 10 new restaurants in the country! Bon Appétit recently named Brewery Bhavana—the brewery, bookstore, flower shop and dim sum restaurant all rolled into one incredible offering—in their annual Hot 10: America's Best New Restaurants 2017 list. 
The beer, brewed just a couple blocks down the street, fills more than 40 taps along a marble wall and offers a host of experimental beers that include sours, saisons and barrel-aged brews (you can't go wrong, but consider a Glean, a mango peppercorn saison, or a Wilt, a cherrywood smoked quad).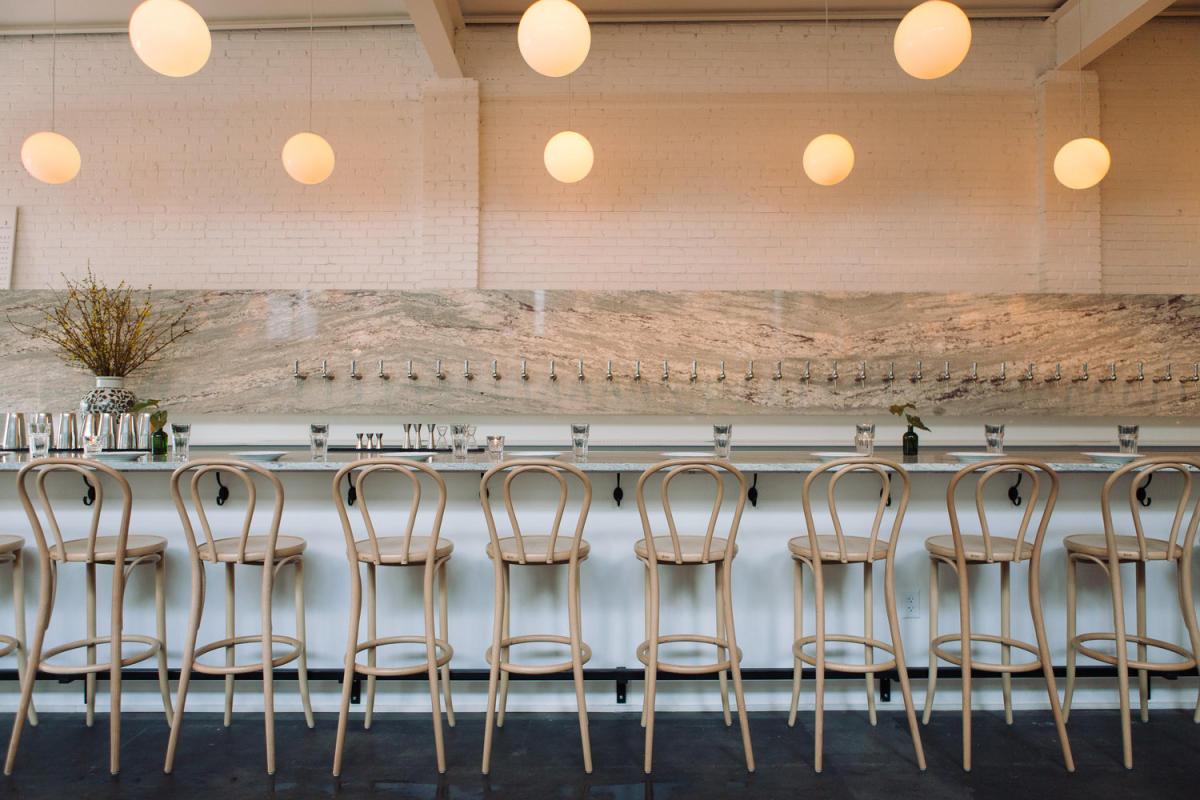 Tasty beer dinners
Area restaurants are teaming up with local breweries to pair their delicious food with delicious beers.
On April 5 The Umstead Hotel and Spa and Trophy Brewing Company team up for an awesome Beer Month celebration at the hotel in Cary, featuring a four-course dinner on the lakeside terrace. Each course—created by two-time James Beard Award semifinalist for Best Chef in the Southeast executive chef Steven Greene—is paired with one of Trophy's exclusive craft beers. Get details here.
Two weeks later on April 18, join Edwards Mill Bar & Grill on their patio for its Gizmo Grill and Chill, with five courses of grilled items from chef Matt paired perfectly with offerings from Gizmo Brew Works.
 
Cheers to a cause
What better way to help solve the world's water crisis than by spending a day with friends enjoying a bike ride and beer tasting? Tour de Brew, April 7, brings together beer and cycling fanatics to support local bicycle charities and provide clean water access to people in Central Africa.
 
Raleigh, N.C.
Cool beer scene, cool destination. Watch the video below to see why the Raleigh area is thriving.
 
Comments