10 Reasons to Experience PNC Presents Wide Open Bluegrass in Raleigh, N.C.
Friday, September 07, 2018, 7am by visitRaleigh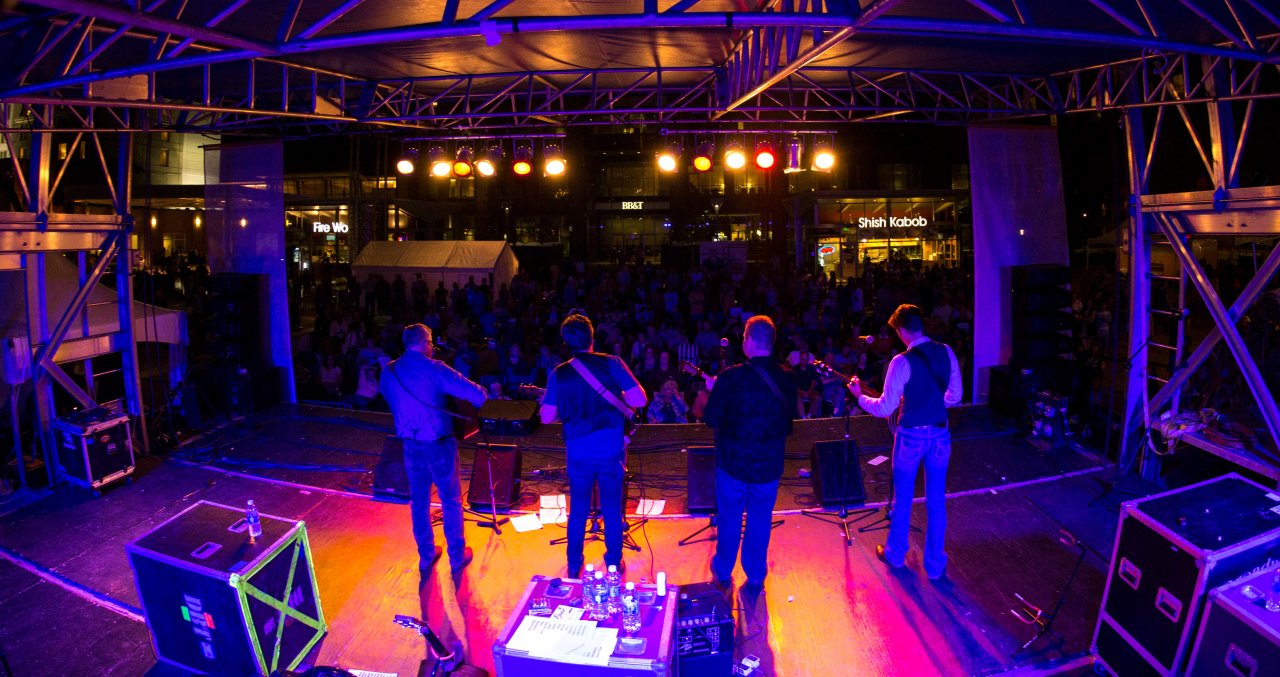 Bluegrass fans already know this, but if you haven't been to PNC presents Wide Open Bluegrass, you're missing out on one of the finest music events in the nation.
Wide Open Bluegrass, often billed as the "Largest Urban Bluegrass Festival in the World," is the climax of the International Bluegrass Music Association's (IBMA's) World of Bluegrass week. For two music-filled days (Sept. 28-29), you can hear and see the bluegrass cream of the crop in downtown Raleigh—more than 100 bands are set to play each year! For beer, banjo and barbecue fans, here are 10 reasons you won't want to miss out.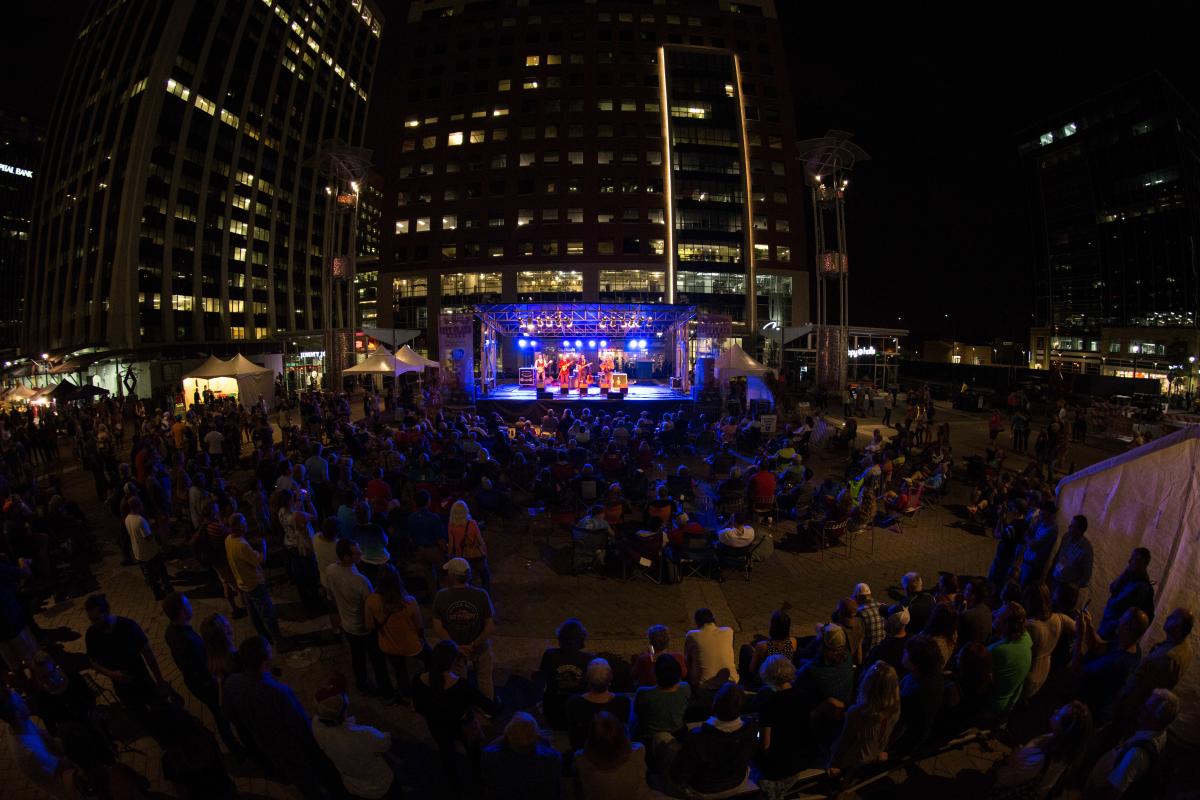 1. See the stars in one of Raleigh's star venues
Experience the world's top bluegrass performers on the Main Stage at Red Hat Amphitheater—one of Raleigh's premiere venues that sits at the base of the city skyline. Wide Open Bluegrass shows will feature legends like Ricky Skaggs and Kentucky Thunder, Patty Loveless, The Earls of Leicester, Chatham County Line, Leftover Salmon and a can't-miss collaboration of all-women bluegrass superstars.
See the lineup and schedule here.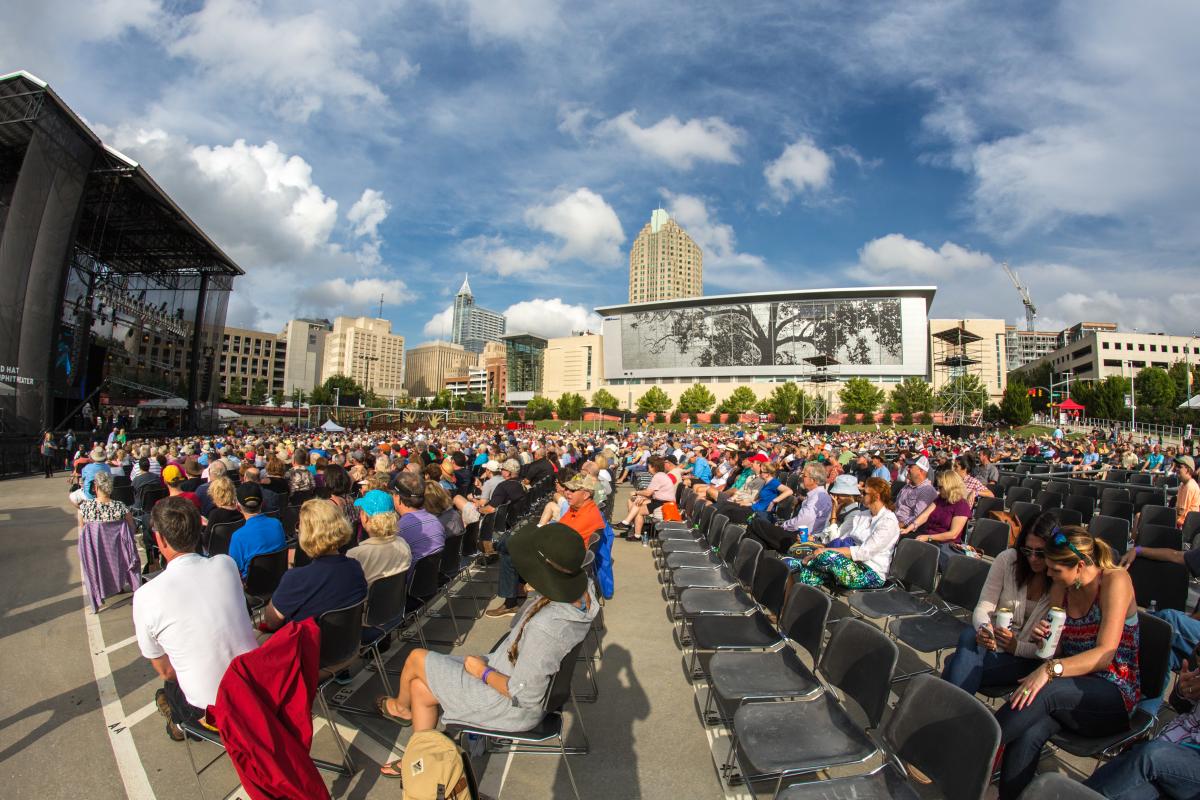 2. Speaking of all-women bluegrass superstars
Fri. is a special evening you won't want to miss! You can catch an all-star lineup of performers, including Alison Brown, Becky Buller, Sierra Hull, Missy Raines, Molly Tuttle and guest appearances by critically-acclaimed Gillian Welch and N.C.-native (and Grammy Award-winner) Rhiannon Giddens.
 
3. N.C. 'cue!
The very best pit masters from all over our state face off in the Whole Hog Barbecue Championship, Sept. 29, competing for prizes and bragging rights. This year festivalgoers can purchase a wristband and, after the judging, sample BBQ from the 28 best BBQ chefs in N.C. and help select a voters' choice award. Wristbands are $10 in advance and $15 day of and include all-you-can eat barbecue, coleslaw and a beverage. Proceeds from wristband sales will go to the Inter-Faith Food Shuttle and the IBMA Bluegrass Trust Fund. Get more info and wristbands here.
4. Dancin'
The dance tent will feature old-time clogging performances plus participatory square dances and late-night open dancing. With stellar musical performances setting the pace, cut a rug and burn off a little of that 'cue on both Fri. and Sat. nights.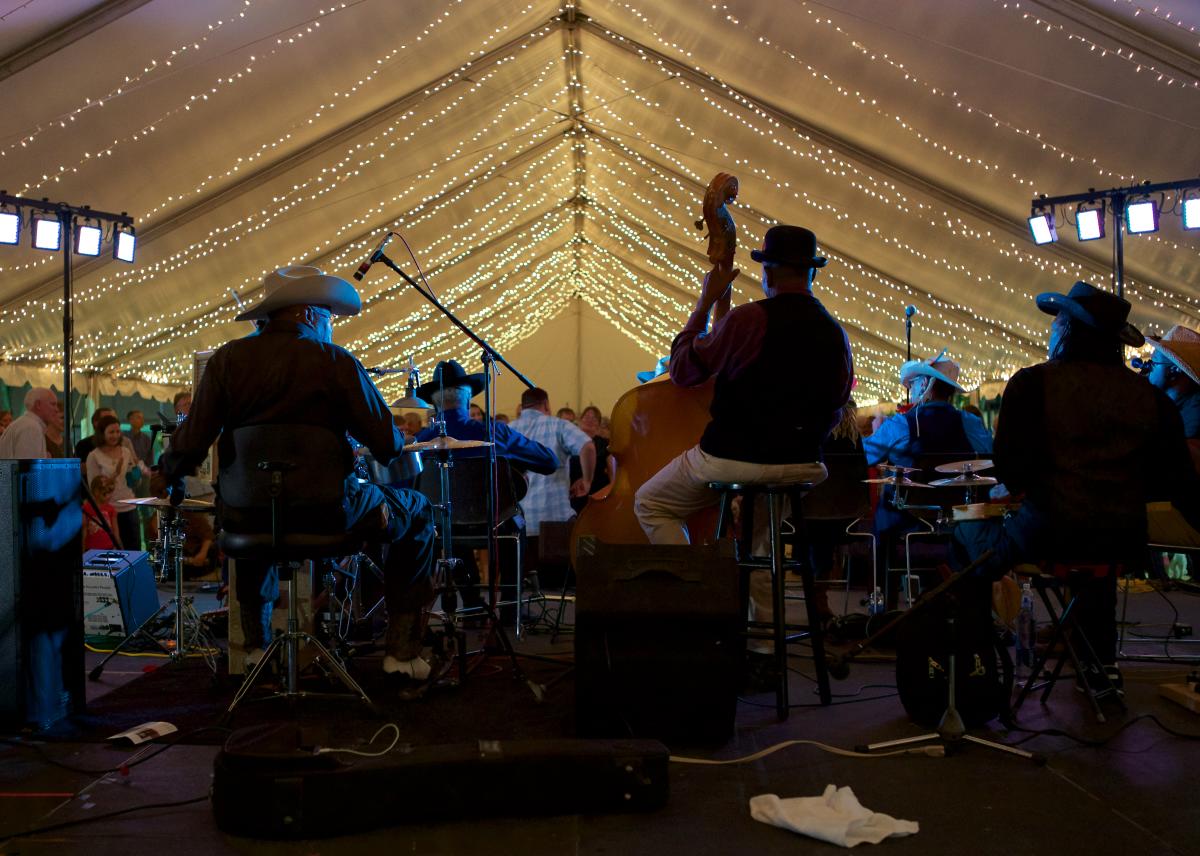 5. You can say you heard 'em back when
Check out the Youth Stage to hear top youth artists curated by the IBMA's Youth Council. These up-and-coming stars (ranging in age from five to 25) will have you tapping your toes and leaving you thoroughly impressed. 
 
6. Support a great cause
Up to half of the net proceeds from World of Bluegrass supports the Bluegrass Trust Fund, which helps bluegrass professionals in times of need. The Trust has given more than $800,000 in relief assistance to bluegrass music professionals.
 
7. Hit the streets
The bluegrass tide spills over into downtown Raleigh as more than 100 bands perform on seven stages along Fayetteville St. for StreetFest. This popular (and free!) celebration brings a broad mix of local, national and international talent for everyone to enjoy, not to mention the vendors and food trucks that line more than five city blocks.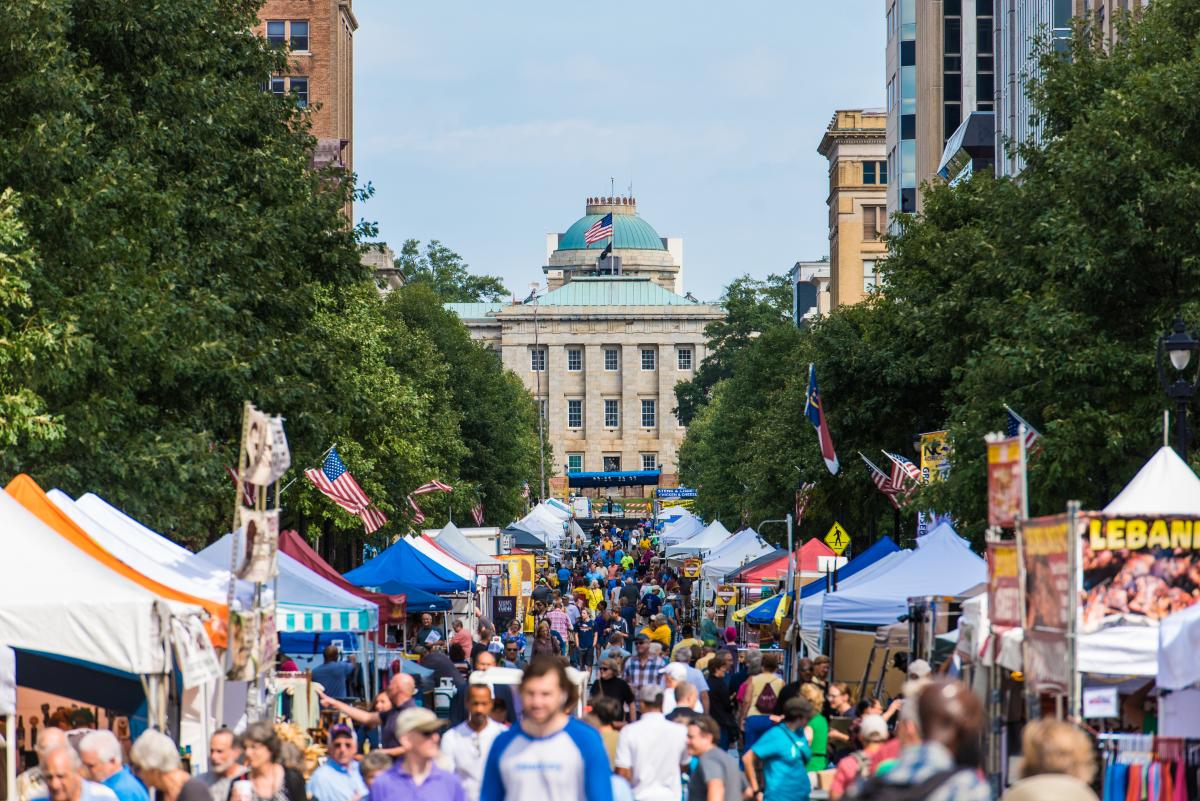 8. Check out the latest in pickin' and grinnin'
Come and browse the World of Bluegrass Expo to discover the latest industry wares. This exciting expo is open to the public at the Raleigh Convention Center on Fri. and Sat. Musicians will especially love trying out some of the most innovative acoustic instrument gear on the market with instrument demos, jams and much more.
 
9. Hear the thunder
For music lovers (bluegrass or otherwise), getting a chance to experience Ricky Skaggs and Kentucky Thunder is always a treat. Ricky, mandolin player and lead vocalist, and his band have won the IBMA Instrumental Group of the Year multiple times at the International Bluegrass Music Awards, as well as seven Grammy Awards. Their jubilant sound, soaring harmonies and technical precision will have you grinning from ear to ear.
 
10. It's in Raleigh!
Raleigh has to be one of the coolest places to experience a festival of this type. With extraordinary food, hotels, shopping, attractions and people, this is definitely the perfect setting for Wide Open Bluegrass. Hear more in the video below.


Coming to the festival?
Download the app!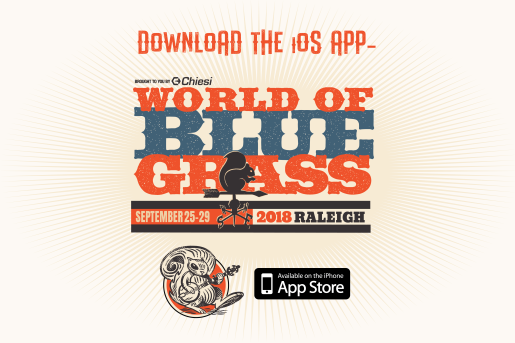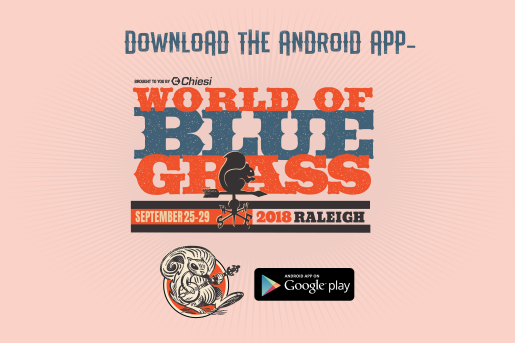 All photos except for dance tent photo, Garrett Poulos; dance tent photo, Todd Gunsher
Comments