10 Must-Try Summer Cocktails in Raleigh, N.C.
Thursday, June 14, 2018, 12pm by Tabletop Media Group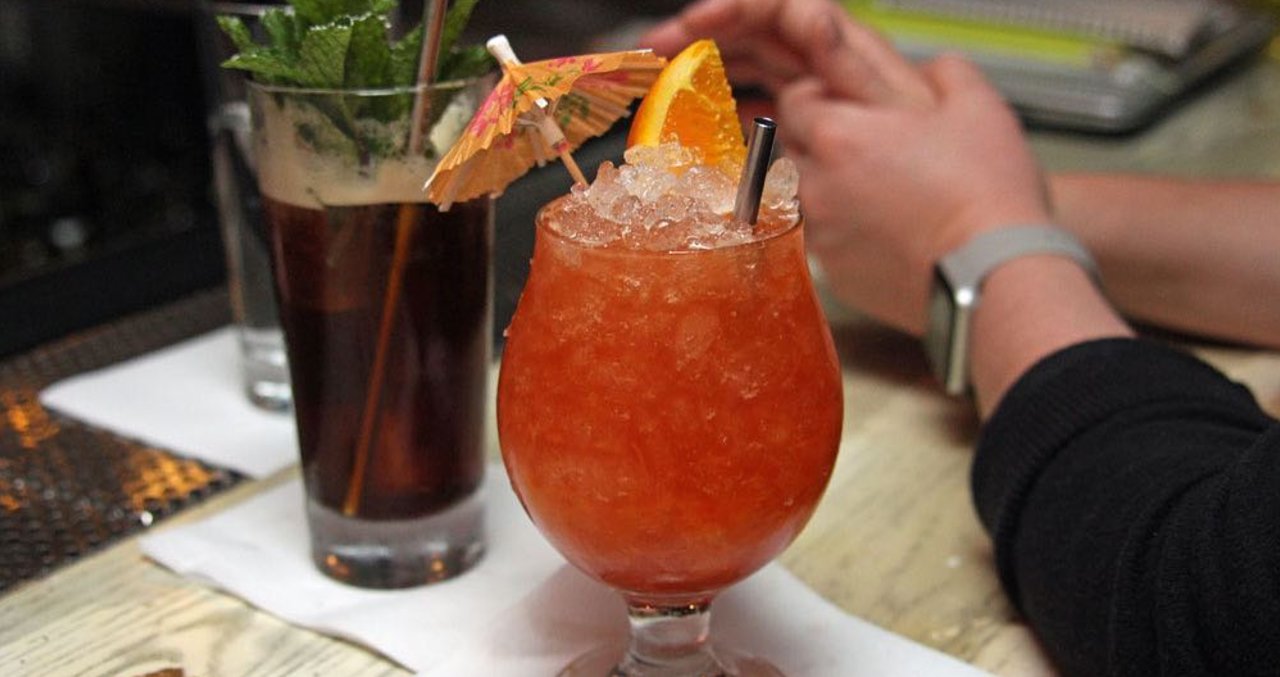 Summer is upon us, and with summer comes the heat! Quench your thirst by sipping on one of these 10 boozy summer cocktails at unique bars in the City of Oaks (and don't miss out on our guide to rooftop, hidden and underground hot spots!).
 
This gorgeous cocktail bar in downtown Raleigh is inspired by legendary boxers and 90s rappers, a combination that meshes vintage decor with classic cocktails and a menu that features quotes from the likes of Biggie Smalls and Missy Elliott. The hip aesthetic is paired with champagne on tap and a cocktail list worthy of sampling for an entire night. A summer drink with a tiki vibe, The Haymaker's Jungle Bird features Cruzan Black Strap Rum, pineapple, Campari and lime—sounds good right about now, doesn't it?
 
Cheerwine is a quintessential Southern soda with plenty of bubbles and a cherry taste. With the fresh flavors of cucumber, Pimms, Campari, lime and of course Cheerwine, Bittersweet's Cheerwine #3 is as refreshing as it is mouthwatering. Pair it with one of Bittersweet's delicious desserts like the Salty Chipwich Ice Cream Sandwich rolled in bourbon caramel corn, but get it quick because this popular dessert sells out fast!
Indian Summer at C. Grace
C. Grace's Indian Summer cocktail is super refreshing in the round-the-clock heat. Grapefruit, rum, lime, cinnamon and Grand Marnier blend together flawlessly for a cocktail you won't want to miss! Even better, enjoy this cocktail while listening to the live jazz music C. Grace regularly features in their lounge.
 
With Botanist gin, hibiscus, ginger, allspice, lime and soda, the Botanist from Whiskey Kitchen is a perfectly-light and zesty libation. The hibiscus adds the tartness that makes it the revitalizing cocktail you need. Take this drink outside and enjoy Whiskey Kitchen's outdoor patio nestled in the center of downtown Raleigh.
The Cactus Flower at Gallo Pelón is a light yet bittersweet cocktail great for someone who doesn't mind a sharper flavor. Gin, Aperol, elderflower, cucumber, lime, salt and soda are mixed together to create a cocktail that is daringly perfect for summer. Take your cocktail outside and enjoy the summer air in Gallo Pelón's intimate outdoor patio. With overhead string lights and a beautiful mural, this outdoor destination is a prime spot to sip on libations in the summer.
 
AC Hotel Raleigh North Hills' Level7 rooftop bar is bringing back their popular frosé with a twist—fresh raspberries! Enjoy far-reaching views of North Hills from the rooftop bar while sipping on this fruity and light frozen cocktail.
The B.O.B., or the Bourbon Over Bourbon, at the Blind Barbour is a twist on a simple drink. Evan Williams' Single Barrel Bourbon is mixed with demerara, bitters and is garnished with a flamed orange peel. Open seven days a week with a calendar that regularly features special tastings and live music, this newly opened whiskey bar should soon become a go-to destination for cocktails and entertainment. 
 
Frozen Popsicles at 41Hundred
The popsicle cocktails at Renaissance Raleigh North Hills Hotel's 41Hundred are a fantastic adult treat! These frozen cocktails are available on "Mad Science Monday" at the bar. The popsicles are made with gummy bears, which are used as a vessel for the liquor component while the actual mixers are frozen for the popsicle. 41Hundred's four popsicle flavors include the Old Fashioned, margarita, Moscow mule and the classic gin and tonic.
Huckleberry Lemonade at Circa 1888
Lemonade is a refreshing staple for any hot summer day, and Circa 1888's Huckleberry Lemonade is certainly no exception. Uncle Val's Botanical Gin, blackberry syrup and lemon juice are incorporated for a cocktail sure to keep you cool. Enjoy this delicious treat while soaking in the live jazz and blues music at Circa 1888—what could be better than booze and bops?
 
If you're looking for relief from the heat, Fox Liquor Bar is the place for you! This underground hideaway has great cocktails and a relaxed ambiance. One summer cocktail is the Bitter Gibbous, a cocktail that lives up to its name. Mixed with rum, Campari, grapefruit, sweet vermouth and orange, this citrusy concoction will leave your thirst quenched.
Header photo via Fox Liquor Bar
Comments