14 Awesome Festivals in Raleigh Area Towns This Spring
Thursday, February 22, 2018, 4pm by visitRaleigh
With Spring comes lots of great outdoor events around Raleigh, N.C.! And those not only include signature events in downtown Raleigh like Brewgaloo in April and Artsplosure - The Raleigh Arts Festival in May, but also fun springtime festivals in Raleigh's surrounding towns. Apex, Cary, Fuquay-Varina, Holly Springs, Morrisville, Wake Forest, Wendell and other Raleigh area towns offer up opportunities to get outside and take in some of the best of the towns—a good number of the events are great opps to try local beers and food trucks, hear some of the best live music around and shop for local art, crafts and eatables. Plan ahead to hit these festivals and events this spring 2018!
 
ProTown BMX 2018
Sat., March 24, in downtown Wendell
Watch pro BMXers catch air in Wendell on the town's Main St. If you're looking for a high-energy, fast-paced day out, you'll find it here. Biker enthusiasts can catch pros showcasing their talents with high-altitude tricks, plus meet them to get riding and safety tips.
 
3rd Annual Mid-Town Square Spring Festival
Sat., March 24, in downtown Cary
In its third year, this festival is already a local favorite. Held at Bond Brothers Beer Company, which was voted 2017's "Best New Brewery" in the country in USA TODAY's 10Best, the festival features food trucks (The Humble Pig, Chirba Chirba, FRESH. Local Ice Cream and more), local artists, live music (featuring touring artists Oak & Ash) and, of course, Bond Brothers' delicious beer. You won't want to miss their new releases, including several special casks!
 
HerbFest
Fri.-Sun., April 20-22, and Fri.-Sun., April 27-29, in downtown Wake Forest
Those who love to cook will love this one! Stroll through Wake Forest's charming White St. and shop organic, non-GMO herbs and vegetables, plus heirloom tomatoes and peppers and beautiful perennials.
 
Spring Daze Arts and Crafts Festival
Sat., April 28, in Cary at Fred G. Bond Metro Park
A destination staple celebrating 25 years, Spring Daze features more than 170 N.C. artists, entertainment on four stages with music, storytelling and more, food and Cary's annual Earth Day Celebration under the shady canopy of Bond Park. Bring the kids! This family-friendly event also offers fun, interactive activities and entertainment for the little ones.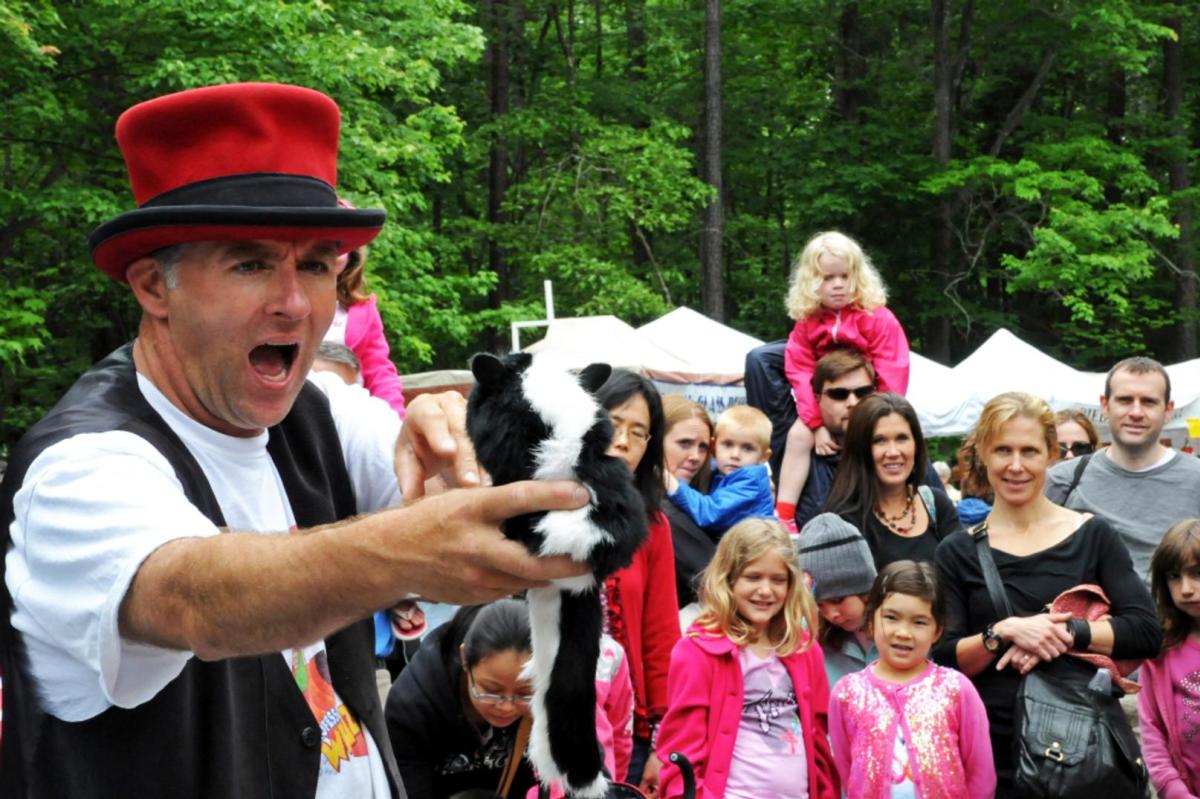 38th Annual Apex PeakFest
Sat., May 5, in downtown Apex
Salem St. in historic downtown Apex comes alive during this time-honored arts and crafts festival. What started as a small community day in a school parking lot has grown into a 22,000-attendee event, featuring live music all day, artists, entertainment for kids, fair-themed food and more.
 
Fest in the West
Sat., May 5, in Cary at the USA Baseball National Training Complex
Celebrate Cary's rural past at West Cary's big festival! Enter one of the fun contests, try some local craft beer and have lunch from food trucks. Breweries at the Beer Garden will include locals Bond Brother Beer Company, Fortnight Brewing Company, Jordan Lake Brewing Company and Southern Peak Brewery. And the 10+ food trucks on-site include Cousins Maine Lobster, FRESH. Local Ice Cream, Oak City Fish and Chips plus more area favorites. Watch artists demonstrate their crafts and take some art home for yourself. Also, kids can have a blast at the KidZone with bunnies and llamas at the Petting Zoo. Lots of fun for the whole family!
 
Great Grapes! Wine and Food Festival
Sat., May 5, in Cary at Koka Booth Amphitheatre
Hundreds of wines from more than 22 wineries will be on hand at one of the region's biggest N.C. wine festivals, where you can taste and sample the rich heritage of N.C. vines. And it wouldn't be complete without live music, food and arts and crafts to shop. Tip: Take lawn chairs and blankets to relax, with a view of both the music stage and the venue's gorgeous Symphony Lake.
 
Meet in the Street Festival
Sat., May 5, in downtown Wake Forest; pictured in header
A full day of art, food and music in downtown Wake Forest is on the books. Hundreds of artisan booths featuring handcrafted arts and crafts highlight the family-friendly festival, along with multiple entertainment venues and a beer garden. Tip: You can't miss White Street Brewing Company when you're downtown—stop in to try their Scottish Ale (Gold Medal winner at the 2016 Great American Beer Festival) or the Emmalynn Belgian-style blonde ale (2017 U.S. Beer Open Championship Silver Medal winner).
 
Spring Into the Arts Walk 2018
Sat., May 12, in downtown Wendell
Wendell celebrates the arts with this day-long outdoor gala of arts. Join the fun and spend the day meeting artists from 9am-4pm, including a sidewalk chalk artist working from noon-3pm. Paintings will be judged starting at 4pm, followed by an artists' reception and public viewing at 5pm at Wine and Beer 101 on N. Main St. (beer and wine will be available for purchase, plus light snacks). After winners are announced, take part in an hour-long silent auction beginning at 5:30pm to take some art home for yourself or friends and family!
 
Beer & Bacon Fest
Sat., May 19, in Cary at Koka Booth Amphitheatre
What's not to like? Two of our favorite things in one festival at the beautiful Koka Booth Amphitheatre make for a perfect way to spend a day in Cary. Grab your souvenir glass and get to tasting with a selection of 75+ international beers and wines, and make a dent in the two tons of griddled-on-site gourmet bacon from 10 vendors across the country! The Main Stage will host live music all day, plus fun foodie exhibits will be on-site to add to the festivities.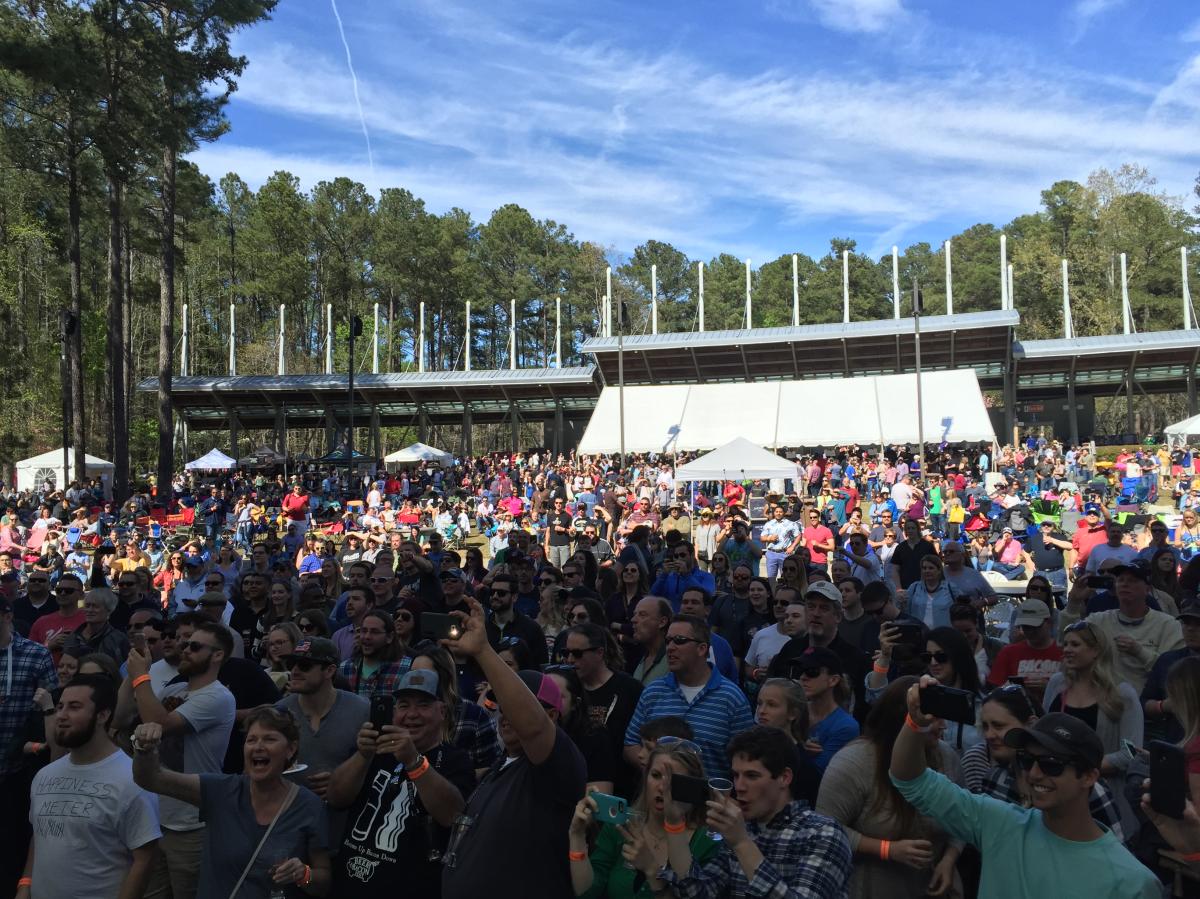 SpringFest
Sat., May 19, in Morrisville on Town Hall Dr.
SpringFest turns Morrisville's Town Hall Dr. into a carnival for the whole family! The event includes entertainment, midway games, rides, live music and local-favorite food trucks. Admission is free, but have some money on hand for food trucks and games (game tickets run at $20 for 25 or $1 per game ticket—they'll be available for purchase at the event).
 
Longleaf Festival
Sat., May 19, in Holly Springs at Harris Lake County Park
Outdoor enthusiasts will love this free festival celebrating the longleaf pine ecosystem. Get a ticket to ride the Longleaf Express through a beautiful, 60-acre longleaf forest. For kids (and adults!), live birds of prey, reptiles and amphibians, plus games and crafts are on the schedule.
 
Cary Music & Arts Festival
Sun., May 20, in Cary at Koka Booth Amphitheatre
This free concert and festival showcases the talents of band, chorus and visual arts students from Cary high schools. Expect jazz bands, symphonic bands and more! Relaxation and music with friends and family on the Koka Booth lawn make for a great spring day.
 
Freedom Balloon Fest
Fri.-Mon., May 25-28, in Fuquay-Varina at Fleming Loop Park
This festival takes over Fleming Loop Park for Memorial Day weekend, offering a truly-unique, family-oriented and free weekend of events, highlighted by hot air balloons filling the skies of Fuquay-Varina each day and evening. Local musicians will take the stage, field games will be offered for kids, food vendors will be on hand serving delicious eats and a merchant, arts and crafts village will be on-site for fun shopping.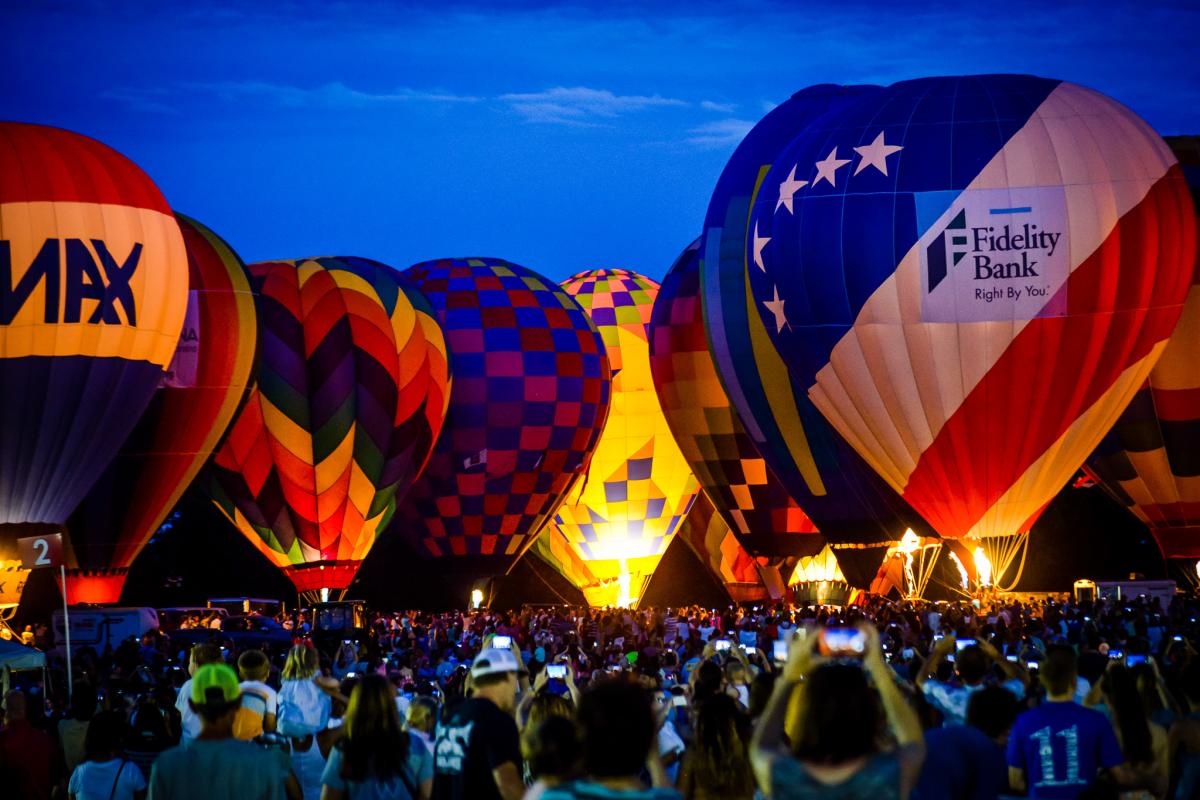 Spring Daze photo, Selena N. B. H.; Freedom Balloon Fest photo, John Buie
Comments