15+ Can't-Miss Concerts This Winter in Raleigh, N.C.
Wednesday, November 28, 2018, 4pm by Tabletop Media Group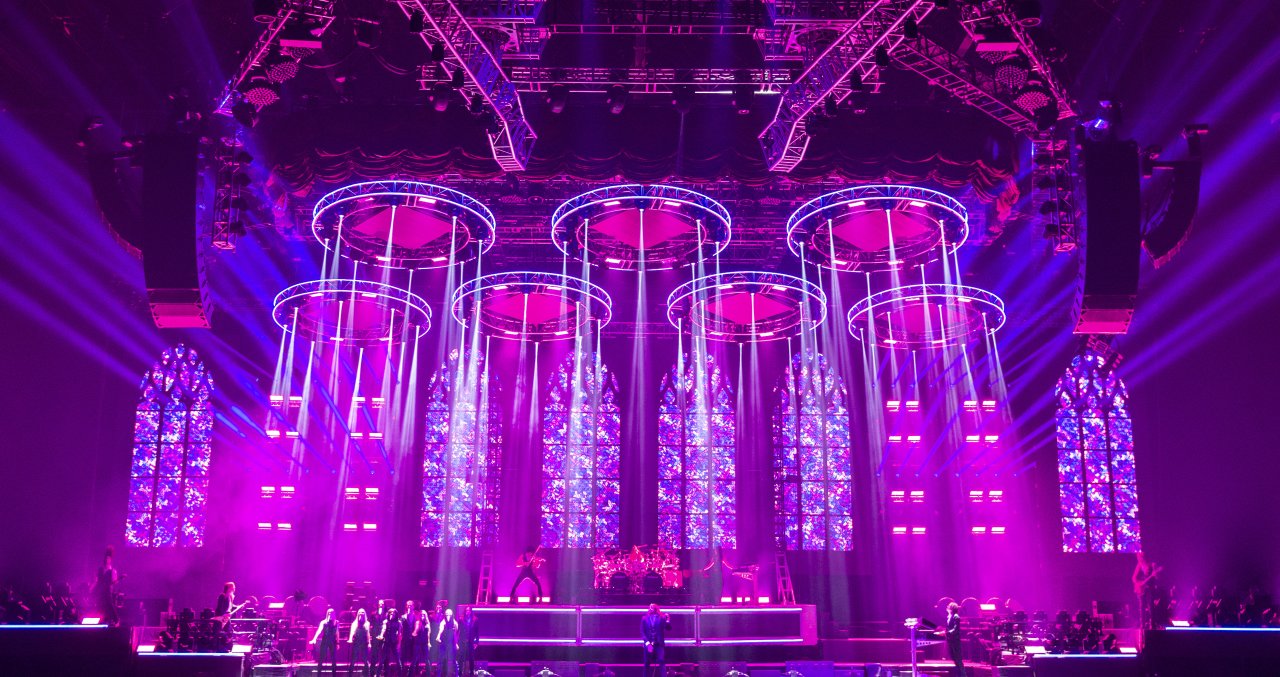 With the most live music in North Carolina, Raleigh is the place to rock through the holidays and through the winter with family and friends. From Christmas shows to huge country and pop tours to funky New Year's Eve celebrations, we've rounded up more than 15 can't-miss concerts through the end of Jan. 2019. And if these shows don't satisfy your craving for jams, head to themostnc.com for a full calendar of live music!
 
for King & Country's Little Drummer Boy Christmas Tour
Nov. 29, PNC Arena
If you're looking for Christmas cheer, for King & Country has hit the road for their "Little Drummer Boy Christmas Tour." This high-energy, contemporary Christian music duo is a two-time Grammy Award-winning band and are on tour with special guest Zach Williams. See them at PNC Arena to join a huge crowd celebrating the Christmas season.
Chris Young
Dec. 1, PNC Arena
With hits like "Hangin' On" and "I'm Comin' Over," talented and popular country singer Chris Young will take the stage at PNC Arena, along with Dan + Shay (we bet you've heard their hits "Tequila" and "From the Ground Up"), Morgan Evans and Dee Jay Silver. Country music fanatics, get ready for an unforgettable night!
KIX
Dec. 1, Lincoln Theatre
For all the 80s rock fans out there, check out platinum-selling Maryland band KIX on their loud, super-fun tour hitting Lincoln Theatre in Dec. Joining them on the lineup are The Bleeding Hearts and Hayvyn. 
Lisa Loeb
Dec. 6, Duke Energy Center for the Performing Arts
Chances are, you've heard Lisa Loeb's number-one hit song "Stay (I Missed You)" in the early 90s, and it got stuck in your head! Catch the platinum-selling artist at Duke Energy Center for the Performing Arts' Fletcher Opera Theater. Loeb's a trailblazing artist who was the first pop musician to have a number-one single while not signed to a recording contract. Come relive the 90s and jam out to "Stay" and more of her hits.
Front Country, Hank & Pattie Electric Duo and Blue Cactus
Dec. 6, Lincoln Theatre
If you're looking to see incredible pickers and players this Dec., this is a prime show to get out to. Not only will Front Country put on a great show, but Raleigh locals Hank & Pattie Electric Duo also entertain to the max, time and time again. Hank and Pattie take traditional bluegrass and infuse it with their own flair, drawing from a melting pot of styles, including Latin and jazz, which adds up to an authentic and unique reflection of American music.
State Property
Dec. 10, Lincoln Theatre
Philly hip-hop group State Property—starring Beanie Sigel, Freeway, Neef Buck, Chris and Peddi Crakk—reunites for its "Now or Never Tour," stopping in Raleigh in Dec. Fans of the Roc-A-Fella group have been pumped for this tour since it kicked off in Nov. with major hype.
Trans-Siberian Orchestra: The Ghosts of Christmas Eve
Dec. 12, PNC Arena
Trans-Siberian Orchestra is back for their annual winter tour and are ready to spread the Christmas spirit! Seeing this critically-acclaimed, multi-platinum band is a holiday tradition for many, and like all previous years, a portion of every ticket sold benefits local charities. Over-the-top stage setups, shredding, awesome theatrics, plenty of flash pops and more make this a must-see show each holiday season.
Yarn with Dune Dogs
Dec. 14, Lincoln Theatre
Yarn, a Raleigh-based band originating from New York, performs at the Lincoln Theatre with The Dune Dogs. Take in their heartfelt sets of alt-country, Americana, rock, roots music and a whole gamut of Southern influences.
Chatham County Line Electric Holiday Tour 2018
Dec. 15, Lincoln Theatre
N.C. Americana favorites and Yeproc Records artists Chatham County Line bring all the holiday spirit to Lincoln Theatre for a special holiday tour stop. On the four-date "Electric Holiday Tour," the foursome plans to do a full acoustic set followed by a rollicking electric set with three guest musicians.
The Shakedown presents: A Very Shakedown Holiday Bash
Dec. 15, The Pour House Music Hall
The Shakedown returns to The Pour House Music Hall in downtown Raleigh to put a spin on your favorite holiday classics! Come enjoy this Raleigh-based dance band with your friends and dance the night away. The Shakedown's shows are always a hit and always packed—bank on a good night with good people, good beer and good music.
Holly Jolly Ho-Down With Rodney Atkins, Jerrod Niemann and Smithfield
Dec. 15, City Limits Saloon
Country star Rodney Atkins puts a Southern flair on Christmas this Dec. at the popular country party bar City Limits Saloon, and joining him is Jerrod Niemann and Smithfield. Put on your dancing boots and sing along to hits like "What Lonely Looks Like" and "Caught Up In The Country."
The Hot at Nights Holiday Party
Dec. 19, Neptunes Parlour
Hot at Nights, a contemporary jazz band based in Raleigh, hosts a holiday party at rock star chef and passionate mind Cheetie Kumar's subterranean bar Neptunes Parlour. Give them at a listen and check out some of their videos here! (Note: Must be 21+ to attend this show.)
Big Something
Dec. 29-31, Lincoln Theatre
Ring in the new year and party down with N.C.-based alternative rock band Big Something, bringing big grooves to Lincoln Theatre for three nights in a row. Big Something's new year celebration at the venue has become an annual tradition, and there are good reasons for that—funky tunes, big sound, dance grooves and the list goes on. Add one of these shows to your Dec. plans. The Mantras join the line-up Dec. 29, The Kind Thieves join Dec. 20 and Midnight North joins Dec. 31.
First Night Raleigh
Dec. 31, Downtown Raleigh
Raleigh's biggest New Year celebration fills the heart of downtown Raleigh with crowds and activities: entertainment, tons of live music, vendors and an epic grand finale that sees a giant copper acorn drop from the sky as the clock strikes midnight. A big live music highlight includes Raleigh's Boulevards, performing around the countdown to midnight. Jamil Rashad, a.k.a. Boulevards, is the embodiment of funk. Taking queues from pioneers such as Prince, Rick James and Earth Wind & Fire, Boulevards seamlessly delivers cheeky, party-themed jams that range from raw and risqué to soulful. Other artists performing include Raleigh's New Reveille (just named a "New Country Artist You Need to Know" by Rolling Stone), Diali Cissokho & Kaira Ba and more. See all performers here.
Justin Timberlake
Jan. 6, 2019, PNC Arena
International pop sensation Justin Timberlake is bringing his critically-acclaimed "The Man of The Woods Tour" to Raleigh! JT hits the stage at PNC Arena, performing his top hits like "Say Something" and "SexyBack." Get tickets ASAP because they'll go fast!
Postmodern Jukebox
Jan. 24, 2019, Duke Energy Center for the Performing Arts
Postmodern Jukebox, a rotating musical collective founded by arranger and pianist Scott Bradlee, brings classic sounds back into the mainstream. Catch the band—which has amassed more than one billion YouTube views and 3.6 million subscribers—at Duke Energy Center's Meymandi Concert Hall.
American Aquarium
Jan. 25-26, 2019, Lincoln Theatre
One of Raleigh's favorite bands, American Aquarium, hits Lincoln Theatre for their fifth annual "Roadtrip to Raleigh" shows. Want a local show with ton of crowd passion and energy? This is one to see. Fronted by singer/songwriter BJ Barham, the rock and roll and alt-country-based American Aquarium kicks 2019 off with a bang in Raleigh.
Cher
Jan. 27, 2019, PNC Arena
Pop legend Cher will be in Raleigh this Jan. on her "Here We Go Again Tour"! This tour comes after a five-year hiatus and supports her new ABBA tribute album, "Dancing Queen." Mamma Mia!
Metallica
Jan. 28, 2019, PNC Arena
Calling all heavy metal lovers! As a part of their "Worldwired Tour," Metallica is stopping at PNC Arena. This classic act is one for the books as one of the most influential heavy metal bands of the '80s and '90s takes the stage. Get ready to rock.
Trans-Siberian Orchestra header photo: Jason McEachern
Comments