20 Fun Summer Date Ideas in Raleigh, N.C.
Wednesday, August 11, 2021, 8am by Tabletop Media Group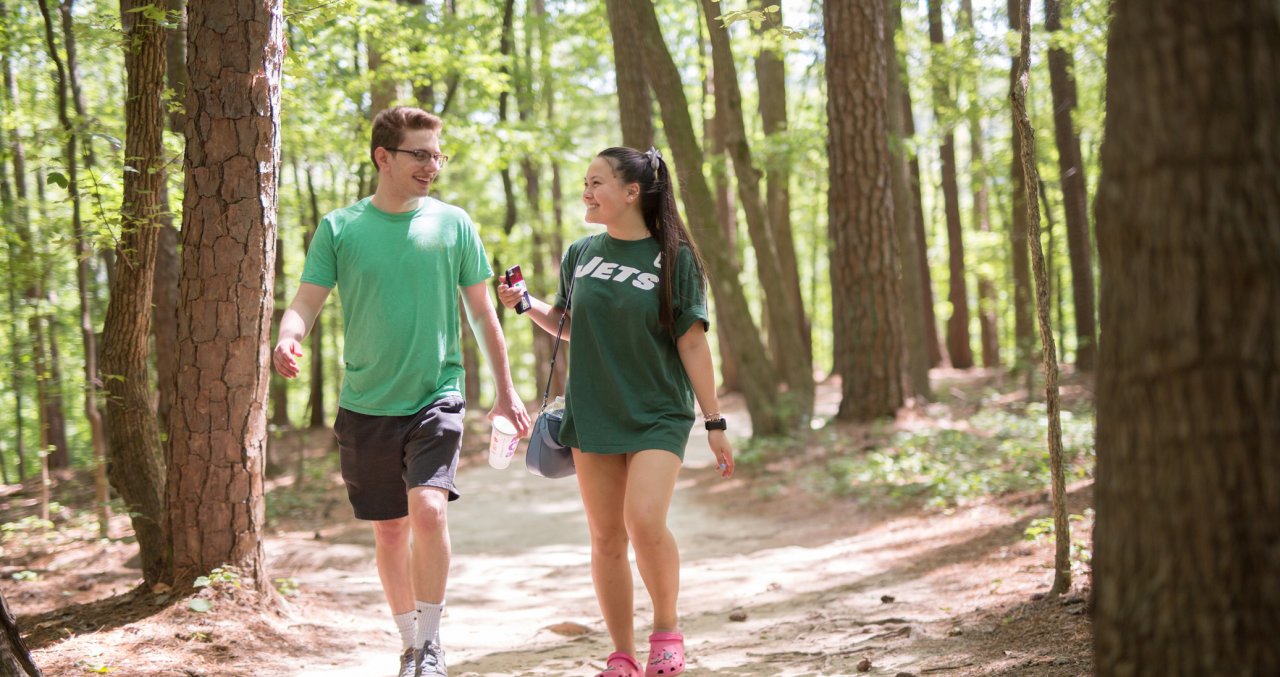 Summertime, sunshine and good times are here! Check out these 20 summer date ideas in the Raleigh area—concerts, coffee, wine, art museums and more!
 
Drinks at a rooftop bar
Rooftop bars are great places to watch the sunset with your special someone. We suggest stopping by Level7 at AC Hotel Raleigh North Hills to enjoy a signature cocktail, and don't miss the frosé, available all summer long. Serving authentic Greek cuisine, Taverna Agora's modern rooftop is another perfect gathering spot for a date. Whether you're looking for a place for Sun. brunch or appetizers and cocktails with your date, Taverna Agora has both.
Also recommended: 10th & Terrace; Raleigh Times Bar; Raleigh Beer Garden; Gallo Pelón Mezcaleria
Chocolate lovers paradise
Chocolate lovers are in paradise in downtown Raleigh! Videri Chocolate Factory, in the Warehouse District, makes hand-crafted, bean-tobar-chocolate. You can take a self-guided tour of the factory to learn all about the process or just come to browse the bonbons, chocolate bars and other goodies. Order a frozen hot chocolate or a soft-serve ice cream in waffle cone and lounge on the covered back patio to beat the heat.
Visit the Raleigh Rose Garden (and catch an outdoor show)
Dedicated in 1951, the Raleigh Municipal Rose Garden is a landmark of the Raleigh Little Theatre campus. One of only three accredited rose gardens in the sate, the garden offers a year-round display of roses, trees and perennials. The grounds include 60 rose beds, typically in best bloom between May and fall's first frost in Oct. or Nov.
Time your visit right, and you can kill two birds with one stone. Raleigh Little Theatre will take to the stage at Stephenson Amphitheatre—just steps away from the Rose Garden—for a series of outdoor performances this summer and into fall. They'll present performances of Beehive: The 60's Musical (Aug. 12-28) and The Velocity of Autumn (Sept. 17-Oct. 3), plus show movies Dreamgirls (Sept. 9) and Hocus Pocus (Oct. 7) on the outdoor big screen. 
Also recommended: WRAL Azalea Gardens; Juniper Level Botanic Gardens
A night at the Chef's Table
Second Empire Restaurant & Tavern—one of the most romantic restaurants in the City of Oaks—resides in the restored Dodd-Hinsdale House (circa 1879) on Hillsborough St. in downtown Raleigh. With its classical elegance, friendly staff, world-class wine and critically-acclaimed cuisine, Second Empire beckons guests to an unforgettable evening celebrating birthdays, anniversaries and other milestones. At the Chef's Table, executive chef Daniel Schurr and his staff will give you a first-hand look at the techniques used to create the evening's exclusive menu.
Also recommended: Mulino's Italian Kitchen & Bar; Angus Barn; Herons at the Umstead Hotel and Spa; Saint Jacques French Cuisine
For the outdoor and beer enthusiasts
Bike with your date through the stunning nature trails or walk along 22 miles of hiking trails meandering through William B. Umstead State Park. Then, head to passionate mind Sumit Vohra's Lonerider Brewing Company to rest up and sip on popular beer picks like the Shotgun Betty hefeweizen or Sweet Josie Brown. If you entered Umstead State Park via the Crabtree Creek entrance and parked at the Sycamore Parking location, you'll be just minutes away from Lonerider (see directions from that park entrance to the brewery)!
An artful date
More than a dozen galleries at the North Carolina Museum of Art are sure to spark deep conversation with your date. Start by eploring 164-acre Anne and Jim Goodnight Museum Park, featuring monumental public art installations and plenty of picture-perfect picnic spots. Then cool off inside and enjoy works from all over the world before heading to the museum's restaurant, Iris, to split one of the many delicious desserts. The museum also features outdoor concerts and movies during the summer, plus makes for a great idea for a rainy summer afternoon date!
Also recommended: CAM Raleigh
Grab a beer, throw an axe, have a blast
Wait, what? Inside Morgan Street Food Hall in downtown Raleigh (where you should absolutely chow down on the much-hyped arrival of Buena Papa Fry Bar), Epic Axe has brought the bullseye to the masses, providing two throwing lanes for social outings, private parties and ice-breaking dates. You can book your timeslot in advance for as little as $20 per person for 30 minutes. Protip: Keep a wide stance and follow through!
Escape the heat, then out for drinks
While summer weather can be beautiful, sometimes you just need to escape all of the heat. Escape rooms like The Tower Escapes—housed in a historic granite and brick water tower in downtown Raleigh that dates back to 1887—ensure that you'll only sweat while figuring out how to make it out in time! Pair your escape with post-game visit to The Merchant, a speakeasy-style bar that just opened up down the street, for a celebratory drink to keep things cool well into the night. 
Earn your ice cream with this trail and creamery combo
At the 174-acre Historic Yates Mill County Park, more than 250 years of history waits to be explored. Yates Mill, placed on the National Register of Historic Places in 1974, was restored to working order through a grassroots community effort in 2005 and today stands as the area's last operating water-powered gristmill (note that guided tours of the mill—typically offered March-Nov.—are currently on hold due to COVID). The park also features approximately three miles of hiking trails, winding through hardwood forests and using footbridges and boardwalks to cross wetland areas.
Bring the family and tackle a hike, then head just a couple hundred yards up the road to Howling Cow Creamery, a North Carolina State University-owned farm that produces some of the area's best ice cream right on site.
Also recommended: Andia's Homemade Ice Cream; Two Roosters Ice Cream
Book the ultimate weekend of luxury at The Mayton
Opened in 2016 in downtown Cary, The Mayton is an independently owned, 44-room, Georgian-style boutique inn that caters to A-plus stays and getaways (and acts as the perfect home base for exploring downtown Cary). Feast on Southern comfort food at the hotel's elegant restaurant, Peck & Plume, step next door to meet and mingle in the backyard at Cotton House Craft Brewers or stroll a handful of blocks to Bond Brothers Beer Company for the finest sours and ales around. Grab a bagel for breakfast at Big Dom's Bagel Shop, or reserve a dinner table at Pizzeria Faulisi, a lively spot for gourmet, wood-fired pizzas (both restaurants are the brainchild of husband-and-wife duo Zack and Amber Faulisi).
Also recommended: The Umstead Hotel and Spa; Heights House Hotel; Origin Hotel; Longleaf Hotel
Batter up!
Enjoy a warm summer evening date with a trip to Zebulon for a baseball game. Summer wouldn't be complete without a Carolina Mudcats baseball game at Five County Stadium (the Mudcats are a single-A affiliate of MLB's Milwaukee Brewers, with games scheduled through mid-Sept.).
For dinner, enjoy fine dining at Cattails Restaurant, located atop the stadium with awesome views. The restaurant offers seafood, steaks and Southern favorites. Local tip: make a reservation at least 24 hours in advance of game day to ensure a table.
First date? Opt for hot dogs and classic stadium food if you want to keep it casual. 
The early birds date
For the early birds, grab coffee at the Jubala Coffee located at Lafayette Village in North Raleigh. Jubala is a made-to-order coffee shop with coffees from all over the world. Enjoy an espresso while nibbling on one of their famous sweet biscuits. Or go for lunch and order a hot-pressed sandwich like their double bruschetta.
Walk around Lafayette Village with your coffee and imagine you're taking a romantic trip to Paris! The area is architecturally designed and built to depict a European village, not unlike one in France or Italy, and even features a mini Eiffel Tower! For a sweet ending to your date, pick up a box of chocolates at The Chocolate Boutique, which showcases an extravaganza of dark, milk and white chocolates—the perfect pick-me-up for later in the afternoon!
Wine and Design? Yes, please!
A creative date-night activity, Wine and Design—founded in Raleigh and seen on ABC's "Shark Tank"—has adapted in recent months to offer both social distance-friendly in-person events and at-home virtual art classes so you can create your own masterpiece (and enjoy your own wine). A full schedule of public events dots the upcoming calendar, and private events can be requested as well, so you can choose between heading to the flagship downtown Raleigh studio for a class, or planning a special evening for your significant other (or group of friends!).
Also recommended: Vita Vite; Unwined on White; Vinos Finos y Picadas
Music and mac 'n' cheese
Love some live music? Take your date to a show at Red Hat Amphitheater in downtown Raleigh, where a variety of artists are set to return to the stage this summer (hallelujah!). If you're looking for a great place to grab drinks and dinner before the concert, line up outside the critically-acclaimed Poole's Diner several minutes before they open the doors (the macaroni au gratin is perhaps America's most famous mac and cheese dish!).
Upcoming concert schedule:
Blackberry Smoke, Aug. 17
Brothers Osborne, Aug. 27
Primus, Sept. 4
Rod Wave, Sept. 5
Lord Huron, Sept. 12
Judas Priest, Sept. 14
Trippie Redd, Sept. 15
Coheed and Cambria, Sept. 22
Quinn XCII & Chelsea Cutler, Sept. 23
TLC, Sept. 24
Brett Young, Sept. 25
The Killers, Sept. 27
Alice Cooper, Oct. 6
Golf balls and snoballs
Bring some competition into your date night by testing your putting skills at the whimsically designed ParTee Shack mini golf courses. Enjoy three 18-hole courses that include zip-lines, pinball machines and more, plus golf and other sports simulators! Then pop down the street to Pelican's Snoballs to try a few of their 100-plus flavors of New Orleans-style shaved ice (the ultimate summer treat!). If you haven't had enough golfing fun, 401 Par Golf is located right beside Pelicans and offers a full driving range, mini-golf and a fun-sized, par-3 golf course. 
Also recommended: Drive Shack; Dogwood Country Club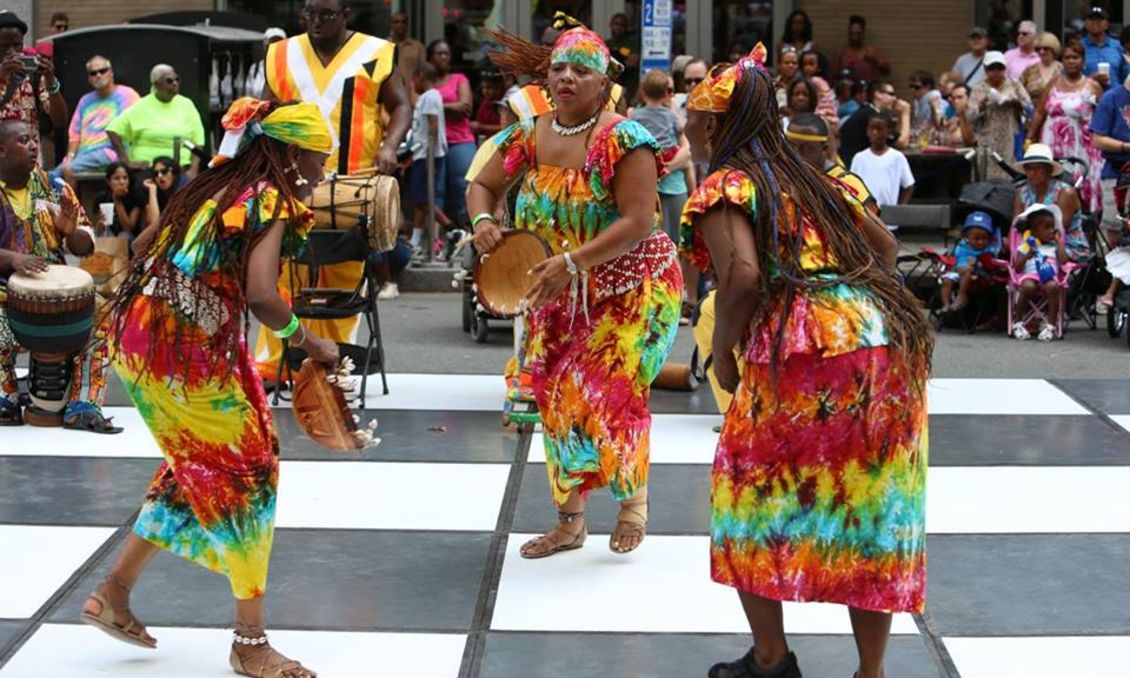 Event: African American Cultural Festival (Sept. 4-5)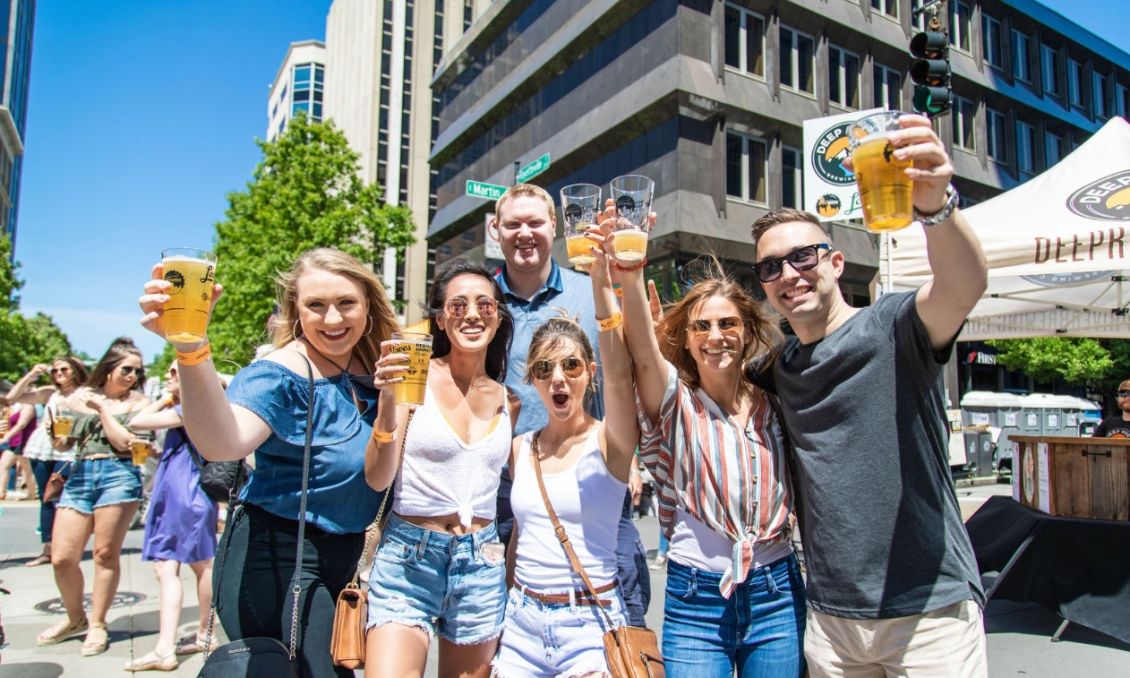 Event: Brewgaloo (Sept. 17-18)

Shop for local goods and treats
Perfect for a casual weekend morning, Raleigh's State Farmers Market—considered one of the nation's best and most modern markets—positively dazzles with independent specialty shops, restaurants and produce stands. You'll find fresh-cut flowers (bonus points!) plus plenty of seasonal goods to enjoy on-site, savor at home or pack a picnic with (Raleigh's gorgeous Dorothea Dix Park is about a 90-second drive away, hint hint).
Also recommended: Cary Downtown Farmers Market; Moore Square Market
For the book lovers
Show off your intellect by putting the phones away and browsing books on display at independent book shops in the Raleigh area. At the legendary Quail Ridge Books—founded in 1984—two floors of pure joy await in the North Hills neighborhood; in beautiful downtown Wake Forest, Page 158 Books owners Sue and Dave Lucey will pull out all the stops to make you feel right at home; and at Des Livres & Delices, a French specialty shop, you can pick up your wine, cheese and charcuterie supplies—plus your books!—for a cozy night at home.
Also recommended: So & So Books; Nice Price Books; Reader's Corner
The ultimate disc golf date
Did you know that one of the best disc golf courses in the world is located in Cary, N.C.?  That's right Diavolo Disc Golf Course at New Hope Park was ranked #7 on the World's Best Disc Golf Courses by UDisc. This picturesque course is completely free to play and has 3 sets of pads from beginner to expert, making it enjoyable no matter your skill level. New Hope straddles the American Tobacco Trail so be sure to bring your bikes or running shoes to round out an active, afternoon date.
An afternoon at the garden
Take your date to the JC Raulston Arboretum at North Carolina State University, where you can enjoy a nationally-acclaimed garden and experience a diverse range of plants specifically cultivated for landscapes. From there, head to Neomonde Mediterranean for lunch, located just a short, one-minute drive away. At Neomonde you can enjoy an authentic mix of traditional and contemporary Mediterranean food—the hummus and pita is perfect for splitting as an appetizer.
Dinner and a movie in downtown Raleigh
Dinner and a movie is always a good idea, especially if it's a hot summer night. And in downtown Raleigh, you can take the movie to the next level with the Marbles IMAX, boasting N.C.'s only 3D-capable giant screen. From inspiring educational documentary films to Hollywood's biggest feature films, the theater makes you feel as if you're in the movie.
Planning dinner beforehand? Some great dining is just steps away from the theater like MOFU Shoppe, Caffé Luna, Sitti and Bida Manda in the Moore Square district. Be sure to stroll hand-in-hand through the cobblestone streets of City Market before you leave!
Also recommended: Alamo Drafthouse Cinema; The Cary Theater; Rialto Theatre
Header photo: Brian Strickland