15 Fun Summer Date Ideas in Raleigh, N.C.
Friday, July 12, 2019, 8am by Tabletop Media Group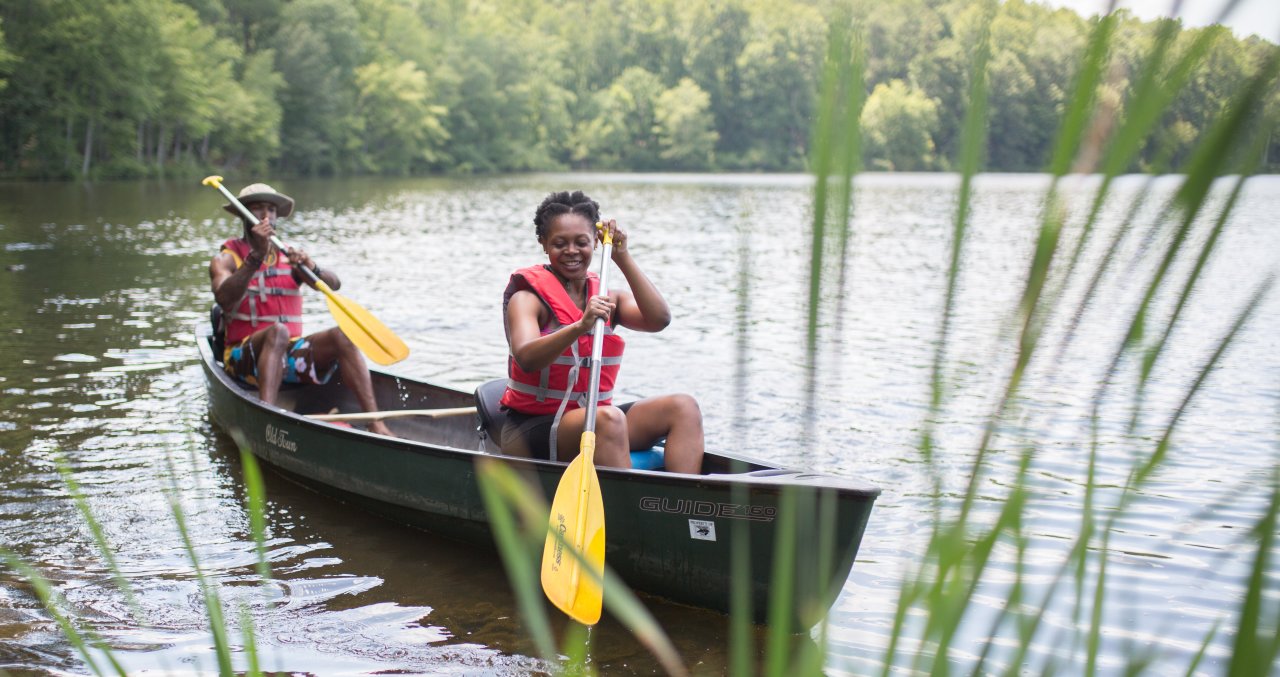 The weather is heating up, and summer romance is straight ahead! Check out these 15 summer date ideas in the Raleigh area, from baseball game dates, to strolls through art museums, to coffee dates and more.
 
Drinks at a rooftop bar
Rooftop bars are great places to watch the sunset with your special someone. We suggest stopping by Level7 at AC Hotel Raleigh North Hills to enjoy a signature cocktail, and don't miss the frosé, available all summer long. Serving authentic Greek cuisine, Taverna Agora's modern rooftop is another perfect gathering spot for a date. Whether you're looking for a place for Sun. brunch or appetizers and cocktails with your date, Taverna Agora has both.
More ideas for rooftop spots? Head over to our guide to rooftop, hidden and underground bars.
For the chocolate lovers
Chocolate lovers are in paradise in downtown Raleigh! Videri Chocolate Factory, in the Warehouse District, makes hand-crafted chocolate from bean to bar. You can take a self-guided tour of the factory to learn all about the process or just come to buy some delicious chocolate. Order a frozen hot chocolate and lounge on the patio over good conversation.
Pullen Park, popsicles and pedal boats
Take your date to Pullen Park to explore all 66 acres of the first public park in N.C. Here you can browse the arts center where there are exhibits and special events throughout the year. Pack a picnic and enjoy it under a tree or get a snack at Pullen Place where there's a wide variety of local and seasonal products. Get a refreshing Locopop and wander around the park while you enjoy your treat. Then hop on a pedal boat to get on the water!
For the outdoor and beer enthusiasts
Bike with your date through the stunning nature trails or walk along 22 miles of hiking trails meandering through William B. Umstead State Park. Then, head to passionate mind Sumit Vohra's Lonerider Brewing Company to rest up and sip on popular beer picks like the Shotgun Betty hefeweizen or Sweet Josie Brown. If you entered Umstead State Park via the Crabtree Creek entrance and parked at the Sycamore Parking location, you'll be just minutes away from Lonerider (see directions from that park entrance to the brewery)!
An artful date
More than a dozen galleries at the North Carolina Museum of Art are sure to spark deep conversation with your date. Start by walking around the 164-acre Anne and Jim Goodnight Museum Park featuring monumental public art installations. Then, cool off inside and enjoy works from from all over the world before heading to the museum's restaurant, Iris, to split one of the many delicious desserts. The museum is also a great idea for a rainy summer afternoon date!

An afternoon of beer
If you and your partner are up for a boozy afternoon, take on the Raleigh Beer Trail, which includes more than 25 breweries from Wake Forest to Raleigh to Fuquay-Varina. Download the passport and take on the breweries. You can even take home a few growlers, cans or bottles to enjoy later! (Be sure to have a designated driver!)
Cool and casual
For a casual date, cool off with some ice cream during the day or grab some after dinner in the evening. Andia's Homemade Ice Cream in Cary is the perfect place to grab a scoop or two, made with premium milk from pasture-raised cows. Split a doughnut sundae with your favorite flavors of ice cream! With new flavors every month, Two Roosters Ice Cream is another spot to take even the pickiest date. Located in the Greystone Village Shopping Center in Raleigh, Two Roosters uses locally-sourced milk for the highest quality ice cream. We're big fans of the blackberry hibiscus and roasted strawberry and honey flavors.
Batter up!
Enjoy a warm summer evening date with a trip to Zebulon for a baseball game. Summer wouldn't be complete without a Carolina Mudcats baseball game at Five County Stadium (the Mudcats are a single-A affiliate of MLB's Milwaukee Brewers)!
For dinner, enjoy fine dining at Cattails Restaurant, located atop the stadium with awesome views. The restaurant offers seafood, steaks and Southern favorites. Local tip: make a reservation at least 24 hours in advance of game day to ensure a table.
First date? Opt for hot dogs and classic stadium food if you want to go more casual and traditional.
Early bird date
For the early birds, grab coffee at the Jubala Coffee located at Lafayette Village in North Raleigh. Jubala is a made-to-order coffee shop with coffees from all over the world. Enjoy an espresso while nibbling on one of their famous sweet biscuits. Or go for lunch and order a hot-pressed sandwich like their double bruschetta.
Walk around Lafayette Village with your coffee and imagine you're taking a romantic trip to Paris! The area is architecturally designed and built to depict a European village, not unlike one in France or Italy, and even features a mini Eiffel Tower! For a sweet ending to your date, pick up a box of chocolates at The Chocolate Boutique, which showcases an extravaganza of dark, milk and white chocolates—the perfect pick-me-up for later in the afternoon!
Outdoor movies
If you're looking for a fun date on a budget, Raleigh Little Theatre presents free outdoor movies at its Stephenson Amphitheatre on five Thursdays in July and Aug. Enjoy the summer nights with your partner while watching a movie in the garden and eating delicious snacks from local food trucks. Stroll through the Raleigh Municipal Rose Garden—right next to the amphitheater—before the movie. The North Carolina Museum of Art also showcases big-screen movies under the stars from June to Sept., including recent Oscar winners and timeless classics. Just bring a blanket and cozy up with your loved one!
Music and mac 'n' cheese
Love some live music? Take your date to a show at Red Hat Amphitheater in downtown Raleigh. There are a variety of artists performing all summer. From Needtobreathe to Khalid, there's sure to be a show you'll both get into. Local tip: if you're looking for a great place to grab drinks and dinner before the concert, get to Poole's Diner right when they open. The macaroni au gratin is a local favorite and is super decadent!

State Farmers Market
If you need to stock up on eats, why not make a date of it at the State Farmers Market in Raleigh with your special someone? Start by getting breakfast at the State Farmers Market Restaurant, where you start each meal with handmade biscuits and apple butter. The restaurant features lots of the fresh products from the market and is a hearty way to begin the day. Afterwards, browse the market lined with fresh produce, cheeses, meats, pastries and crafts. You can even pick up some tasty produce and meats to make for a dinner date!
An afternoon at the garden
Take your date to the JC Raulston Arboretum at North Carolina State University, where you can enjoy a nationally-acclaimed garden and experience a diverse range of plants specifically cultivated for landscapes. From there, head to Neomonde Mediterranean for lunch, located just a short, one-minute drive away. At Neomonde you can enjoy an authentic mix of traditional and contemporary Mediterranean food—the hummus and pita is perfect for splitting as an appetizer.
First trip to downtown Raleigh?
For couples who are new to the area and want to explore downtown Raleigh, Triangle Glides electric Trikke tours allow you to see everything without getting bogged down in the summer sun. Cover more ground and glide through downtown on this tour to experience a whole lot in just a few hours.
Dinner and a movie in downtown Raleigh
Dinner and a movie is always a good idea, especially if it's a hot summer night. And in downtown Raleigh, you can take the movie to the next level with the Marbles IMAX, boasting N.C.'s only 3D-capable giant screen. From inspiring educational documentary films to Hollywood's biggest feature films, the theater makes you feel as if you're in the movie.
Planning dinner beforehand? Some great dining is just steps away from the theater like Royale, MOFU Shoppe, Caffé Luna and Brewery Bhavana and Bida Manda in the Moore Square district. Be sure to stroll hand-in-hand through the cobblestone streets of City Market before you leave!
Header photo: Brian Strickland
Comments