15+ Major Upcoming Events and Festivals in Raleigh, N.C.
Friday, July 06, 2018, 3pm by visitRaleigh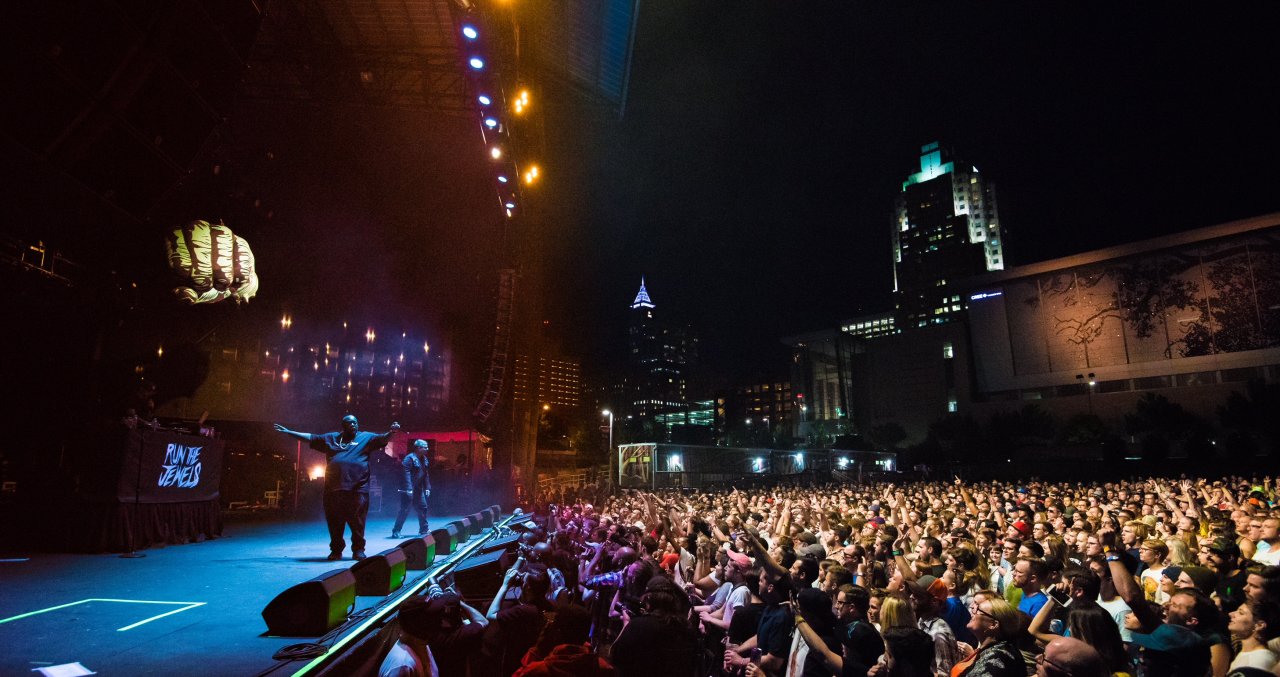 It's tough to believe that 2018 is already halfway over. Lucky for us, a ton of major events and festivals remain on this year's calendar in the Raleigh area. Save the date for these events and share with friends and family so they can join in on the fun!
 
July
SunFest at Dorothea Dix Park, July 14
Yes, the secret is out—a gorgeous field of sunflowers is blooming on the edge of downtown Raleigh at Dorothea Dix Park. Expected to be in bloom through roughly July 20 of this year, the City of Raleigh is hosting SunFest—a celebration of summer for the whole family that will include live music, performing arts, arts and crafts, food trucks and more—to mark the occasion and give visitors a chance to post all the Instagram photos they can possibly handle.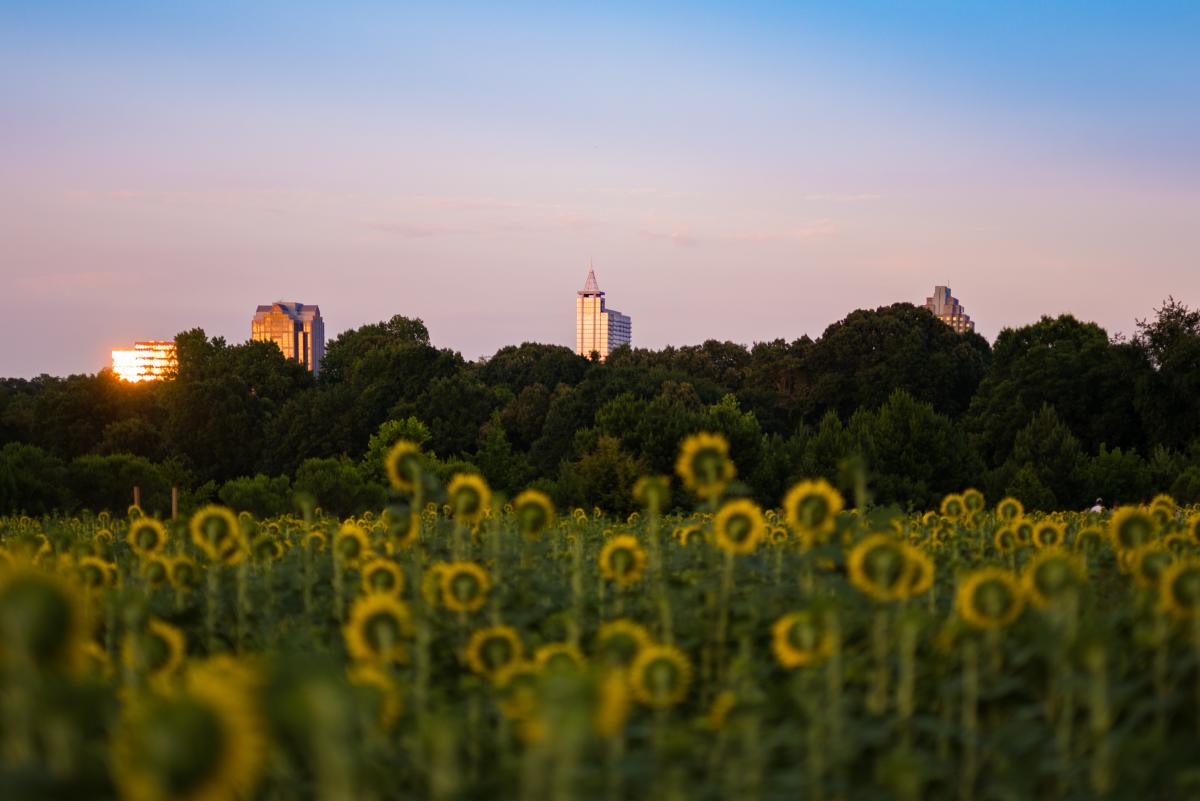 Raleigh Supercon, July 27-29
A three-day festival for fans of pop culture, superheroes, science fiction, anime and more, Raleigh Supercon will be back and bigger than ever at the Raleigh Convention Center in July. Featuring celebrity guests, comic book creators, artists, cosplayers and other industry guests, Raleigh Supercon is expected to bring an incredible 30,000 attendees together in downtown Raleigh to see and be seen, to meet celebrities, go head-to-head in video games and have a blast participating in all things geek!
 
August
Downtown Raleigh Food Truck Rodeo, Aug. 5 and Oct. 14
The Southeast is no stranger to rodeos—you can find barrel racing, team roping and bull riding with ease—but if you'd rather exchange your hat and boots for a knife and fork, then the Downtown Raleigh Food Truck Rodeo might be more your style. From May to Oct., the city of Raleigh reserves four days to line 11 city blocks (over a half-mile!) in downtown Raleigh with more than 50 of the best food trucks around. We're talking wood-fired pizzas, buttery lobster rolls, over-the-top ice cream concoctions, drool-worthy barbecue sandwiches and way, way more. Free admission, seating for 1,000-plus people and plenty of Instagram opportunities are just some of the elements that make this a can't-miss foodie event.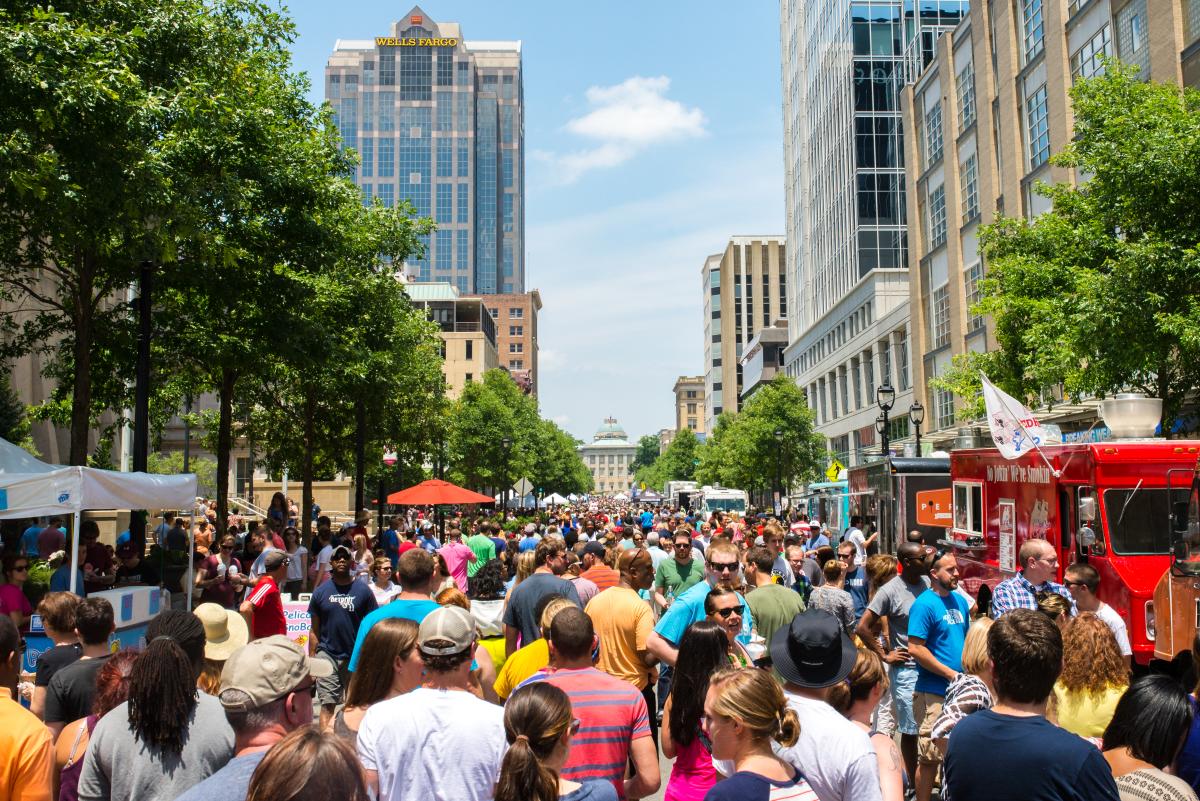 Summer Daze Music Festival, Aug. 18
Celebrate summer at the inaugural Summer Daze Music Festival at Coastal Credit Union Midtown Park in North Hills. The festival will be a celebration of music, local businesses, culture and, of course, summertime vibes. Come out and see Shwayze, Lute, Carter Cruise, Mike's Left Arm, WONDR, DJ Nevy and other special guests rock the stage! Enjoy food and drinks from some of Raleigh's favorite food trucks and vendors.
Packapalooza, Aug. 25
This annual all-day block party and street festival, drawing more than 80,000 attendees, caps off North Carolina State University's Wolfpack Welcome Week at the start of another academic year. The free and open-to-the-public event features more than 300 vendor booths lining Hillsborough St., along with food, games, arts and crafts, a water slide (bring your bathing suit!), visual and performing arts and more. Music, headlined by N.C.-bred country band Parmalee, will take center stage to close out the evening.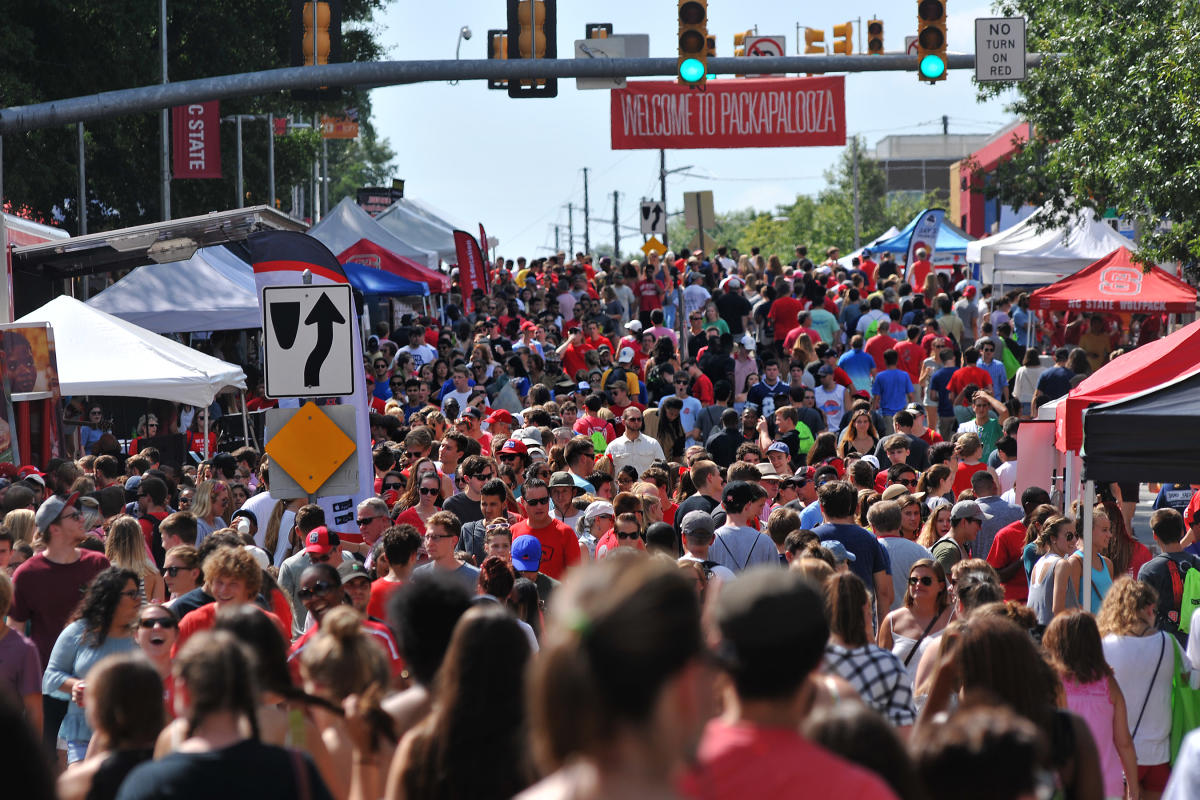 Lazy Daze Arts & Crafts Festival, Aug. 25-26
For more than 40 years, Cary's Lazy Daze Arts & Crafts Festival has put local artists and craftsmakers in the spotlight. Today, the festival has grown to two days, features more than 300 artists from 16 states, has multiple stages of live music, a beer garden and plenty of food trucks to keep everyone happy.
 
September
African American Cultural Festival of Raleigh and Wake County, Sept. 1-2
An annual celebration of African American culture expressed through art, music, food and community, this two-day downtown Raleigh festival showcases local, national and international artists, performers, food vendors and area business owners. Now in it's eighth year, the free-admission festival draws nearly 40,000 attendees per year to what's now considered Raleigh's premiere destination for teaching, sharing, and celebrating the distinctive folk and cultural traditions of African Americans here in North Carolina and from around the world.
Hopscotch Music Festival, Sept. 6-8
Four days, nearly 150 bands, 12 venues in downtown Raleigh, 50 totally-free day parties and 25,000 fans—it's no wonder why Hopscotch Music Festival is time and time again named one of America's can't-miss music events. The acts—and genres—are as wide ranging as the venues they play in (for example, a contemporary art museum, CAM Raleigh, and a tiny dive bar, Slim's Downtown). Headlining acts in recent years have included Angel Olsen, Big Boi, Solange, Run The Jewels, Margo Price, Dwight Yoakam and more.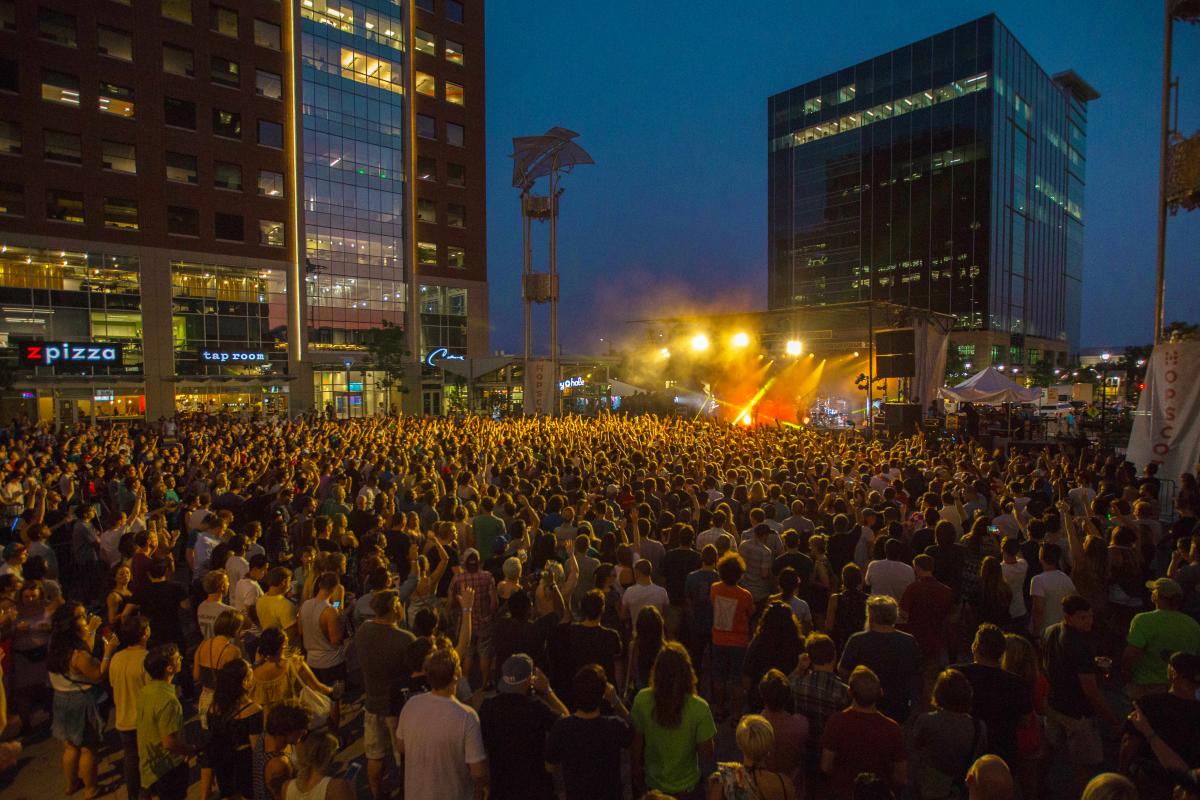 Beericana Craft Beer and Music Festival, Sept. 8
This fast-growing beer and music festival held at beautiful Sugg Farm Park brings together more than 70 breweries (including most of the 25+ Raleigh area craft beverage brewers) and more than 20 food trucks, along with a full lineup of Americana jams, to celebrate good friends, good beer and good times in Holly Springs.
SPARKcon, Sept. 13-16
SPARKcon, the totally-weird, totally-awesome creativity festival that takes over downtown Raleigh each Sept., is truly a grassroots event. The "for the people, by the people" approach uses an open-source planning process that allows more than 2,000 artists to be involved each year. Dance, fashion, music, film, food—if you can name it, you can find an event for it at the festival that spans nearly 15 city blocks.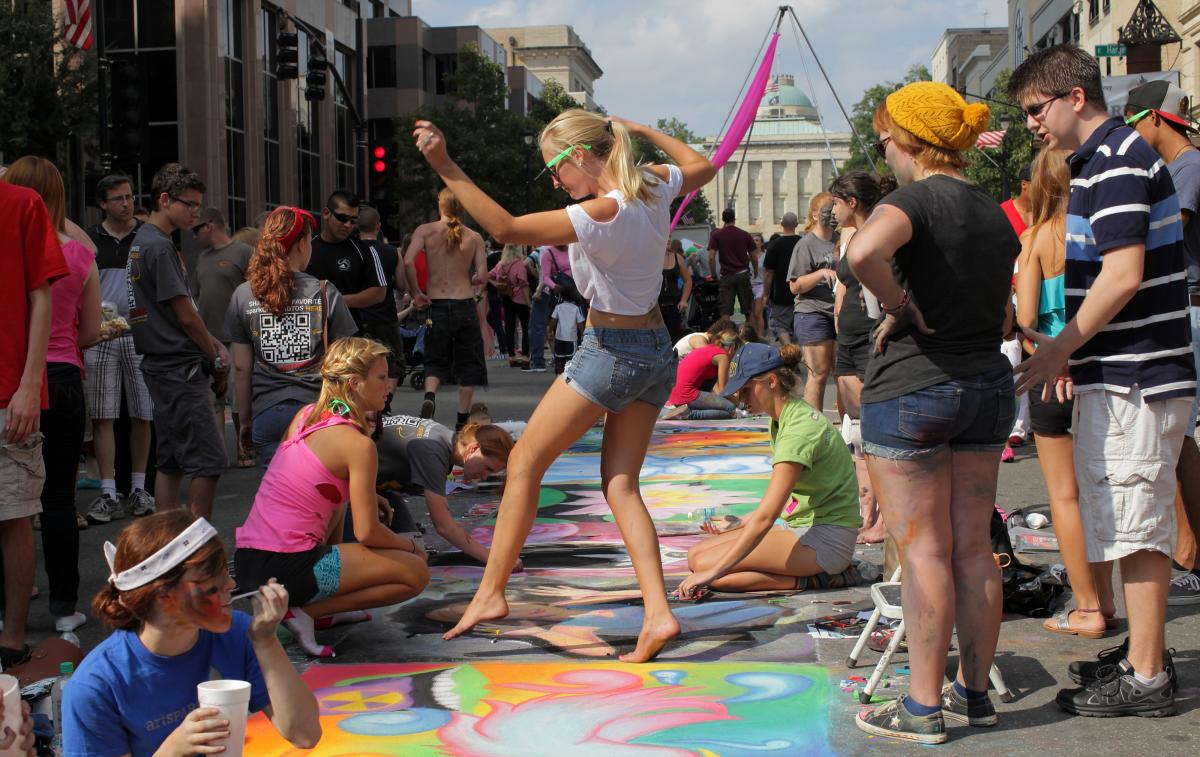 Dreamville Festival, Sept. 15
Curated by platinum-selling rapper and N.C. native, J.Cole, Dreamville will be a one-day, multi-stage festival at downtown Raleigh's Dorothea Dix Park with a one-of-a-kind celebration of local culture, food and art that also features a curated selection of music performers blending together some of today's biggest national acts with exciting up-and-comers. Line up and other information to come soon!
Capital City Bikefest, Sept. 21-23
This three-day, family-friendly event featuring musical performances, parades and plenty of sweet rides is tough to miss (and impossible not to hear!). Bike competitions, a tattoo festival, a classic car show and much, much more are big draws for a wildly-diverse crowd.
Groove in the Garden, Sept. 22
Groove in the Garden is back for year four at Raleigh Little Theatre's beautiful Stephenson Amphitheater. The annual music and arts festival shines the spotlight on some incredible local talent—the 2018 lineup features N.C. artists and bands including Lydia Loveless, Loamlands, Pie Face Girls, Kate Rhudy, ZenSoFly and more. Two stages of music, plus food trucks, beer, wine, local artists and vendors, a kids zone and more make this a can't-miss late summer event in Raleigh.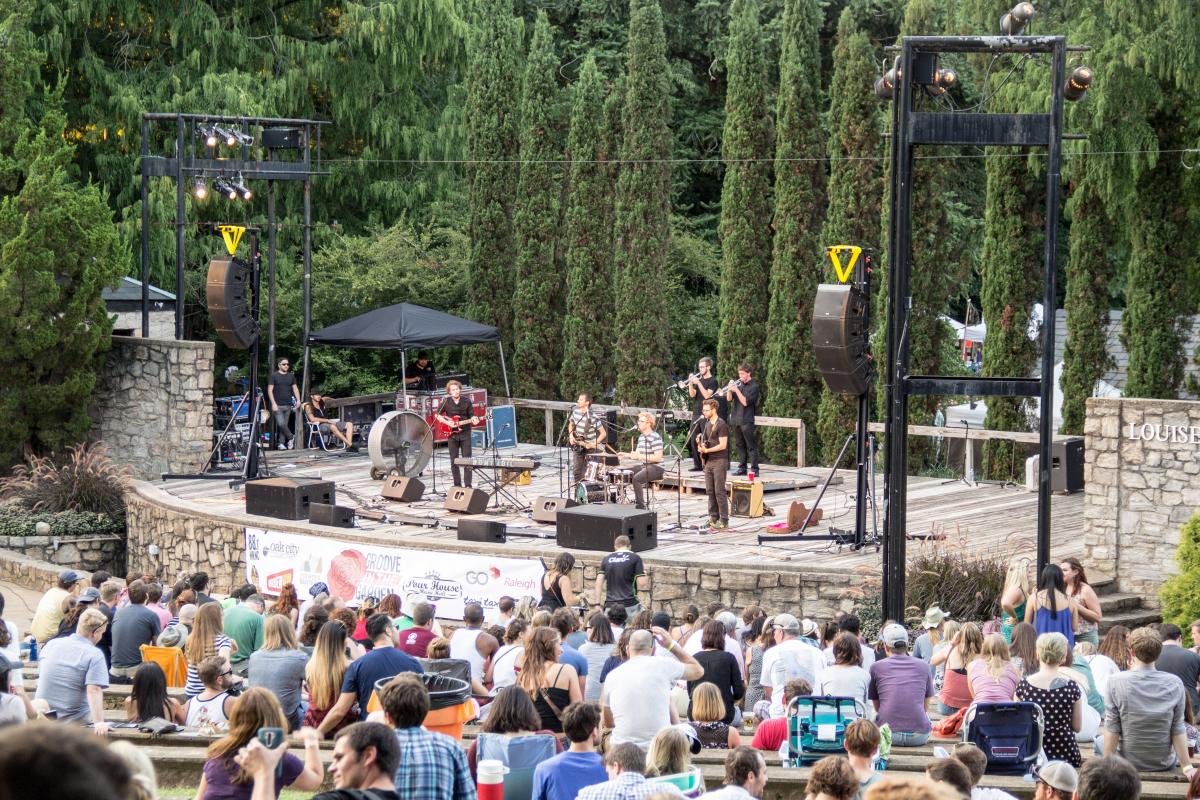 World of Bluegrass, Sept. 25-29
The arrival of a toe-tappin', banjo-strummin' week of non-stop week of bluegrass in downtown Raleigh is one of the most anticipated times of the year. International Bluegrass Music Association (IBMA) brings their Business Conference, along with the world's most talented bluegrass musicians, to Raleigh during this week. Those musicians then perform in clubs, on street corners and in hotel lobbies—anywhere they can find a jam session. Then the week is capped off with PNC presents Wide Open Bluegrass, a two-day festival that sets up five stages of free music, a dance tent, a barbecue championship, tons of art vendors and more. This year, the ticketed Main Stage at Red Hat Amphitheater will feature Ricky Skaggs, Patty Loveless, Earls of Leicester and much more (see the lineup here).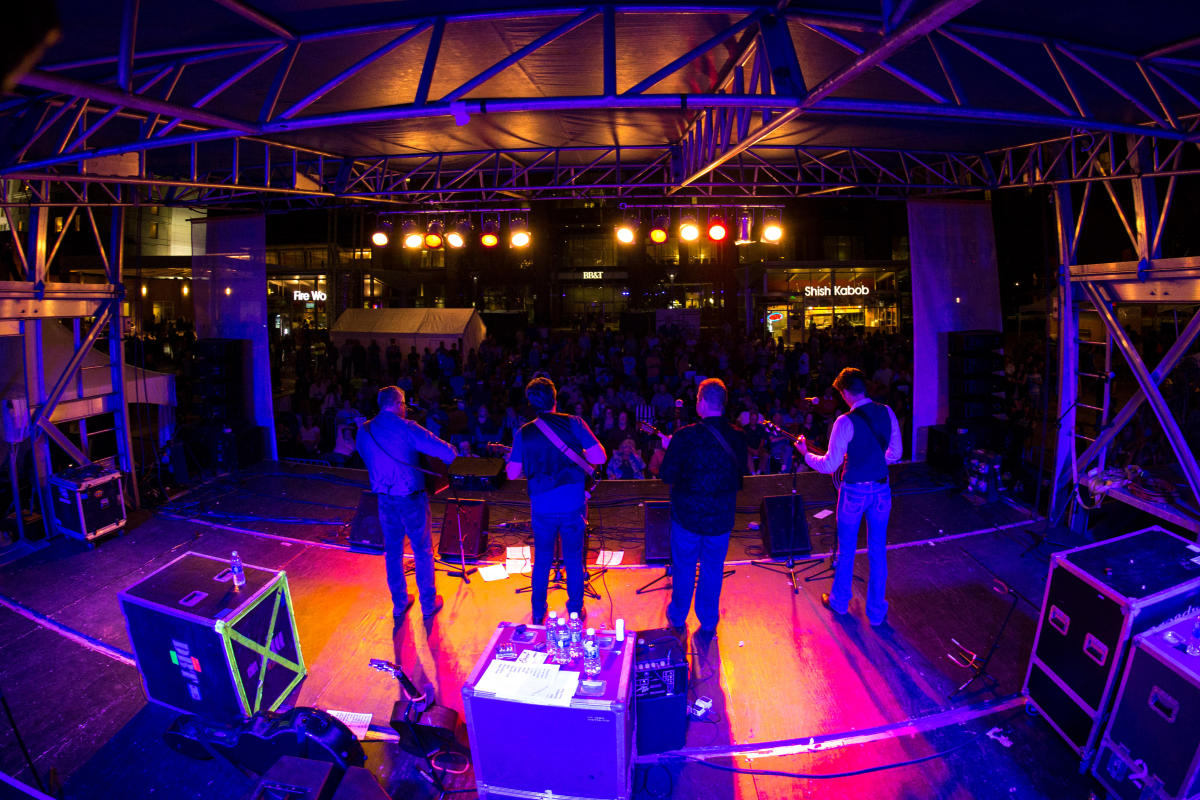 October
North Carolina State Fair, Oct. 11-21
The largest annual event in the state, the North Carolina State Fair draws one million visitors through the gates each Oct., marking what many consider to be the unofficial beginning of the fall season. Eleven days of high-flying rides, deep-fried foods, live music, stunt shows and other entertainment (including nightly fireworks) has been a can't-miss event for generations of families—the 2017 North Carolina State Fair marked the 150th year of the event!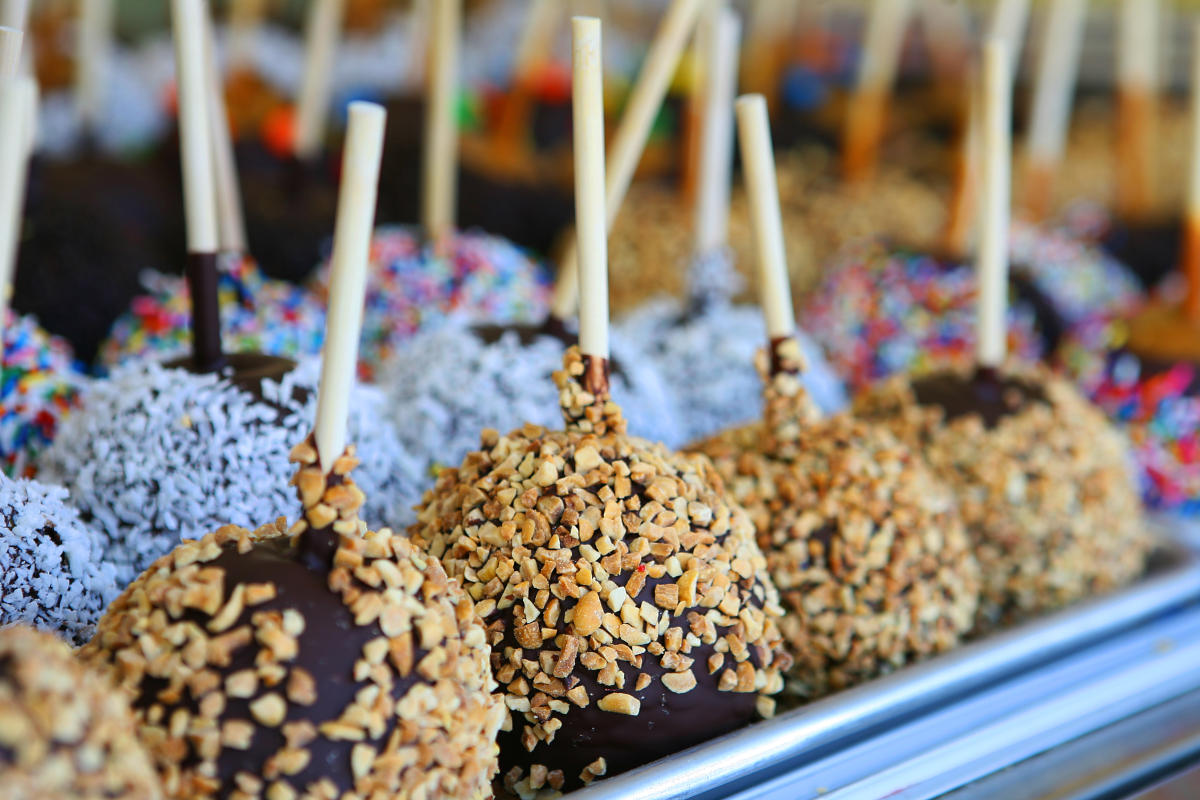 International Festival of Raleigh, Oct. 26-28
Now in it's 33rd year, this three-day event, a comprehensive platform for local ethnic communities and artists to present their culture, serves more than 25,000 attendees in downtown Raleigh each year. More than 70 ethnic groups participate to present a variety of arts, cuisine, dance, textile design and cultural expression from across the globe. Art exhibits, dance competitions, sidewalk cafés, main stages for music, vendor booths and more make for fun finds and discoveries.
 
November
Raleigh Christmas Parade, Nov. 17
A Raleigh tradition for more than 70 years, the Raleigh Christmas Parade is the largest parade of its kind between Atlanta and Washington, D.C. The parade—filled with marching bands, dancers, classic cars, super heroes and more— marches through downtown Raleigh for two hours along a 1.4-mile route that draws a crowd of 60,000 spectators.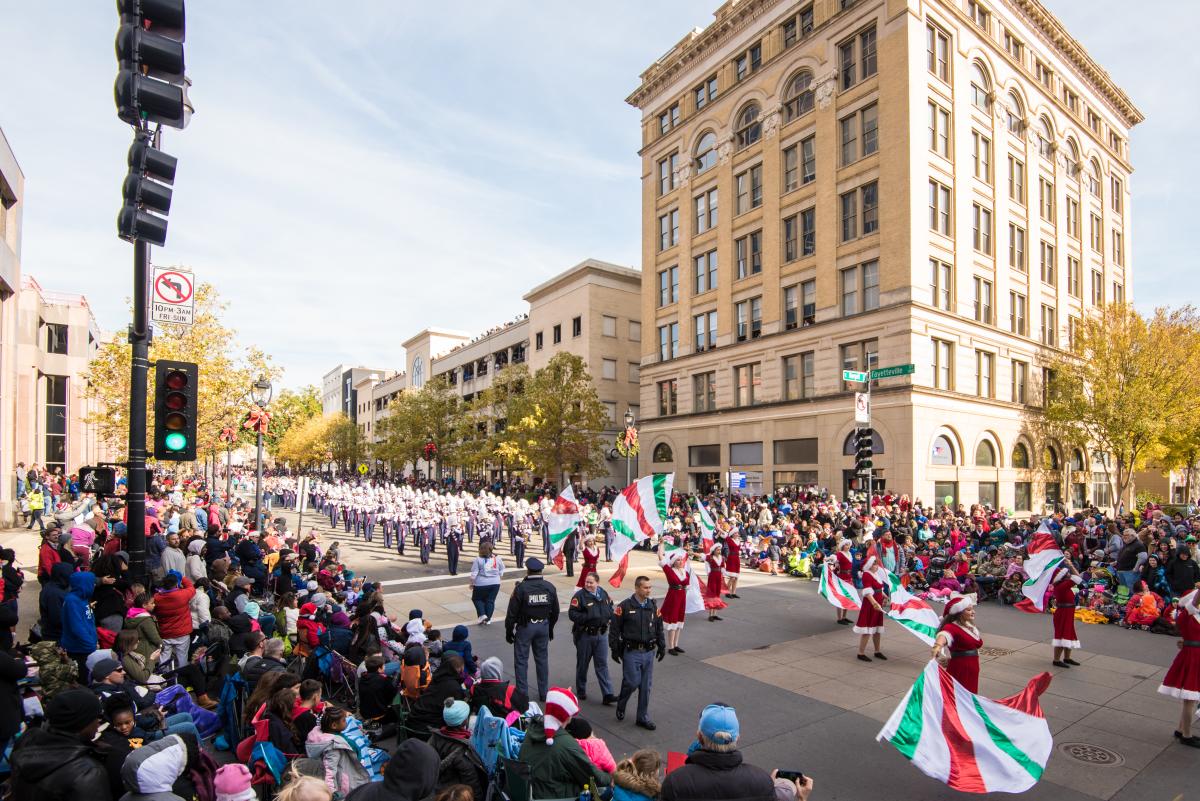 North Carolina Chinese Lantern Festival, Nov. 23, 2018-Jan. 13, 2019
The North Carolina Chinese Lantern Festival puts hundreds of larger-than-life lanterns on display at Cary's Koka Booth Amphitheatre, creating an incredible, colorful adventure for you to walk through during the holiday season. In all, the lanterns and more than 15,000 LED lights make up 20 distinct displays, including a 200-foot-long, 21-foot-tall Chinese Dragon that sits on Symphony Lake.
December
First Night Raleigh, Dec. 31
First Night Raleigh, a downtown Raleigh New Year's Eve celebration for more than 25 years, is an all-day event with more than 100 performances (music, dance, theater, comedy and more) across 35 venues. Tons of kids activities, a 90-foot-tall Ferris wheel and a countdown to midnight (where, yes, a giant acorn drops from the sky as the clock strikes 12) and celebratory fireworks highlight a full day of festivities.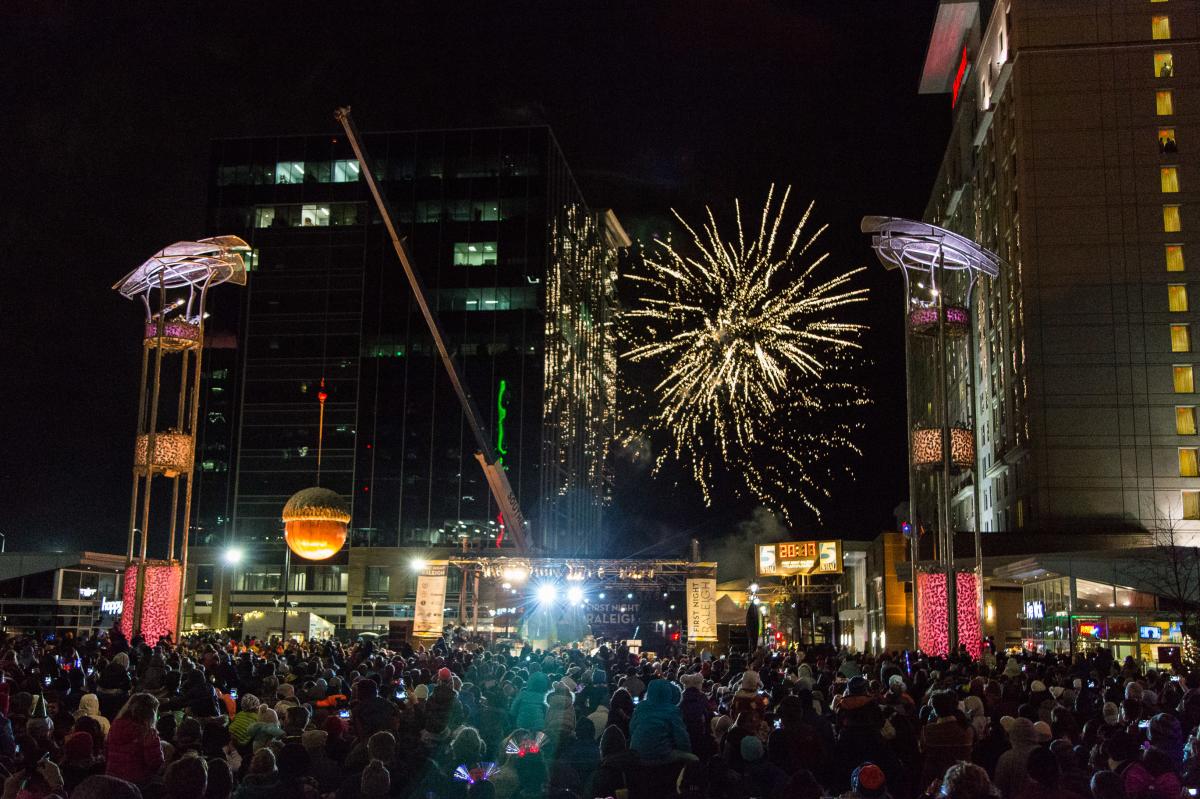 Ongoing
The North Carolina Roots of Artist Ernie Barnes, open through March 3, 2019
Explore the work of athlete-turned-artist Ernie Barnes, a Durham, N.C., native best known for his widely-imitated, unique style of elongation, energy and movement that made him one of the premier figurative artists of the late 20th and early 21st centuries in a new exhibit at the North Carolina Museum of History. Barnes, affectionately nicknamed "Big Rembrandt" by his football teammates, is known in pop culture for his art on the television series Good Times. Most notable is Barnes' iconic dance scene, The Sugar Shack (seen below), which was used for Marvin Gaye's I Want You album cover and in the closing credits of Good Times. Titled "The North Carolina Roots of Artist Ernie Barnes," the free-admission exhibit will showcase many unpublished original paintings as well as artifacts from his life.
Photos: Packapalooza, courtesy of North Carolina State University; SPARKcon, Chris Richman; Groove in the Garden, Brian Magee Photography; World of Bluegrass, Garrett Poulos; North Carolina State Fair, Gregg Forwerck; First Night Raleigh, Sandra Davidson
Comments