17 Awesome Things to Do in Raleigh, N.C., in 2017
Sunday, January 15, 2017, 6am by visitRaleigh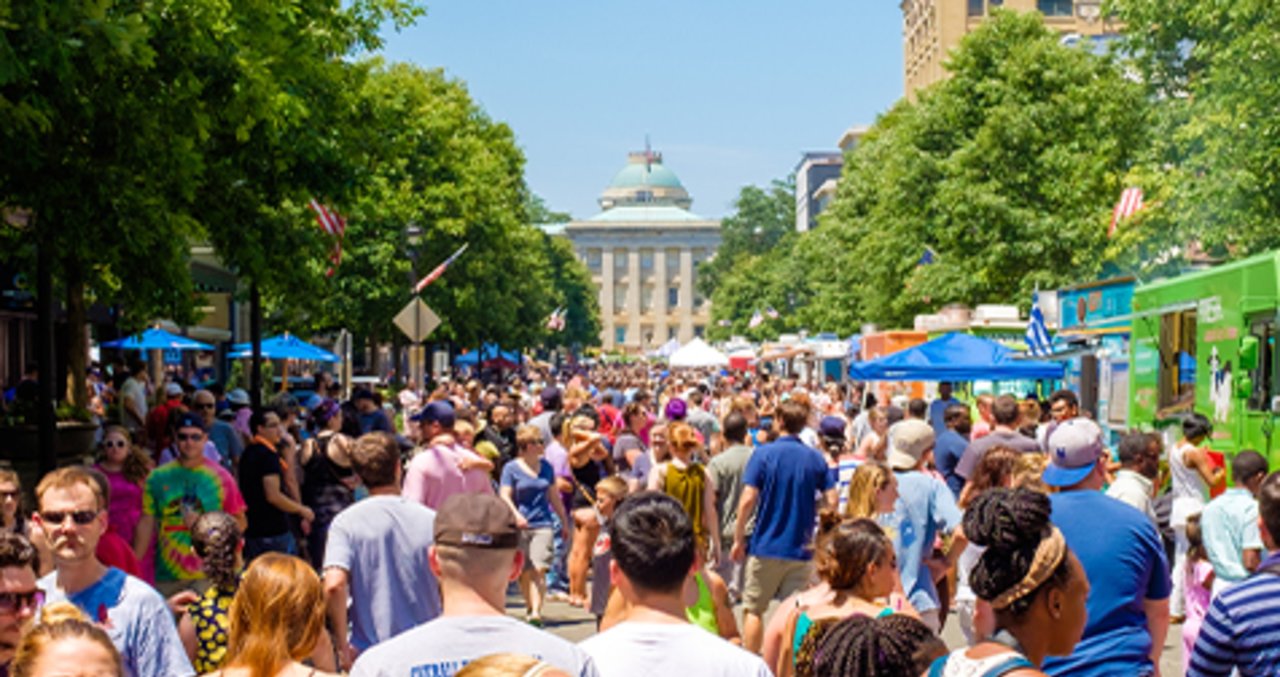 There are so many reasons to make a trip to Raleigh, N.C.—top-tier restaurants from award-winning chefs, a world-class collection of free museums, an innovative and thriving arts scene—it can be tough to pick just one thing to build your visit around. To help you get organized and oriented for the year ahead, we've laid out this list of events and happenings we love for 2017. For a full list of events, see our complete calendar here.
Interested in more travel inspiration from the City of Oaks? Sign up for visitRaleigh the E-magazine to receive a monthly email from us with the latest stories and insider visiting tips!
January 2017
Indulge at Triangle Restaurant Week
It's your time to shine, foodies! Triangle Restaurant Week (1/23-29) is a week-long celebration of culinary excellence throughout the Raleigh area. Participating restaurants offer special three-course menu options and fixed pricing ($15 for a three-course lunch, and $20, $25 or $30 for a three-course dinner), making this the perfect chance to try out a new spot or return to an old favorite. No reservations, tickets or passes required.
Join the statewide kickoff to Black History Month at the African American Cultural Celebration
The 16th Annual African American Cultural Celebration (1/28), a statewide kickoff to Black History Month at the North Carolina Museum of History, will feature 75 musicians, storytellers, dancers, historians, authors and more to celebrate black history through music, dance, art and food.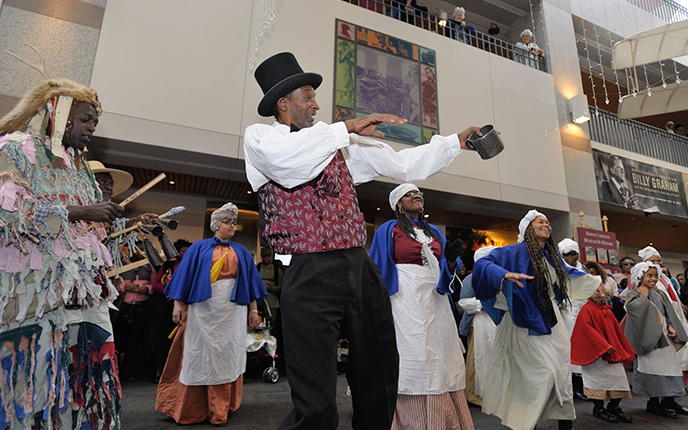 February 2017
Set your eyes on 48 Ansel Adams photographs at the North Carolina Museum of Art
Awesome news for fans of art and photography: Ansel Adams: Masterworks (2/4-5/7) will put nearly 50 photographs from the legendary American photographer on display at the North Carolina Museum of Art. This exhibit focuses on Adams' "Museum Set," a collection of photographs carefully selected and printed by Adams, designed to represent the best work of his five-decade career.
Tackle the Krispy Kreme Challenge
2,400 calories. Twelve doughnuts. Five miles. One hour. The mantra of the Krispy Kreme Challenge (2/4) epitomizes the test of physical fitness and gastrointestinal fortitude. What started as a challenge among 10 friends has transformed into a nationally-publicized charity race and one of the top traditions to complete before graduating from North Carolina State University. Nearly 10,000 competitors will give it a go at the 2017 race.
March 2017
Celebrate St. Patrick's Day in downtown Raleigh
The Raleigh St. Patrick's Day Parade (3/11) will celebrate its 35th year snaking through downtown Raleigh. After the parade, the Wearin' 'O the Green Festival begins at City Plaza at the south end of Fayetteville St. The festival features live music and dancing along with fun activities for children.
Cheer on the Carolina Hurricanes 
Some sports just beg to be experienced in person, and that's absolutely true at PNC Arena where the NHL's Carolina Hurricanes play their home games. Hard hits and fancy stick work will be on display at the Canes' nine important home games in March as they battle for playoff position—don't miss out!
April 2017
Celebrate craft beer in Raleigh, N.C. 
April means that the Raleigh area's 25 (and counting!) breweries are celebrating N.C. Beer Month with special events, one-of-a-kind beer releases and good times all around. On top of that, major beer events fill the calendar—Brewgaloo (4/21-22), the state's largest craft brew festival, takes over City Plaza in downtown Raleigh, and World Beer Festival Raleigh (4/1) draws thousands of visitors out to the North Carolina State Fairgrounds to sample more than 250 brews from around the world.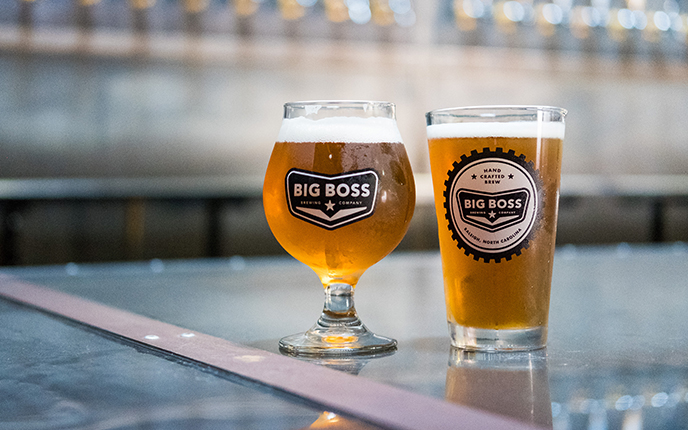 Rock and Run
Raleigh's award-winning Rock 'n' Roll Raleigh Marathon & 1/2 Marathon (4/1-2), where runners are greeted by jamming bands and screaming fans along the course, expanded in 2016 to include a Sat. 5k race. The 5k, plus a full weekend of music, returns this year for what should be another beautiful springtime event. And did we mention Raleigh was recently ranked as the number one running destination in the south by Runner's World? 
May 2017
Spend a long weekend watching high-flying balloons
We've got your Memorial Day weekend plans for you! The WRAL Freedom Balloon Fest (5/26-29) takes over Fleming Loop Park, offering a truly-unique, family-oriented and free weekend of events, highlighted by 35 hot air balloons filling the skies of the town of Fuquay-Varina each day and evening. Local musicians hit the stage, field games are offered for children and dozens of food vendors will be on hand serving N.C. State Fair-inspired eats.
June 2017
Jam out—outdoors

Did you know Raleigh is the destination with the most live music in N.C.? The most dates, the most bands, the most venues and the most genres. The music scene shines during the warm-weather months, with tons of free concert series and jam-packed venues that add up to well more than 100 outdoor awesome shows during the summer. Keep an eye on themostnc.com for a complete calendar of upcoming music!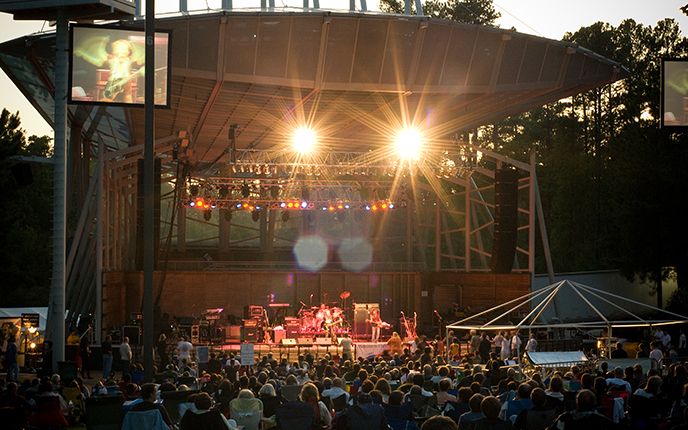 July 2017
Take someone out to the ballpark
There's nothing better than peanuts and Cracker Jacks to go along with America's pastime during the summer months! Head out to Five County Stadium in the town of Zebulon to take in a game with the Carolina Mudcats, the Class-A affiliate of Major League Baseball's Milwaukee Brewers. In Holly Springs, the Coastal Plain League's Holly Springs Salamanders showcase some of the area's top collegiate players for a season of summer action. The Salamanders will host the league's All-Star festivities July 9-10 at North Main Athletic Complex. 
August 2017
Learn about World War I at a special exhibit at the North Carolina Museum of History
A new, interactive multimedia exhibit is coming to the North Carolina Museum of History to commemorate the centennial of the U.S.'s entry into World War I. The exhibit, which opens Apr. 8 and runs through Jan. 6, 2018, will focus on the role N.C. played in the war, with a recreated trench warfare environment for visitors to experience what life was like for Tar Heel soldiers in France and Belgium.
September 2017
Find your groove at Hopscotch Music Festival
Three days. 140 bands. Downtown Raleigh. Hopscotch Music Festival (9/7-10), called "America's (Secretly) Best Festival" and "the premiere experimental and underground festival in America," returns to downtown Raleigh for the eighth year this Sept. Known for adventurous lineups, memorable performances and a fan-friendly atmosphere, music fans definitely don't want to miss out—get your tickets early!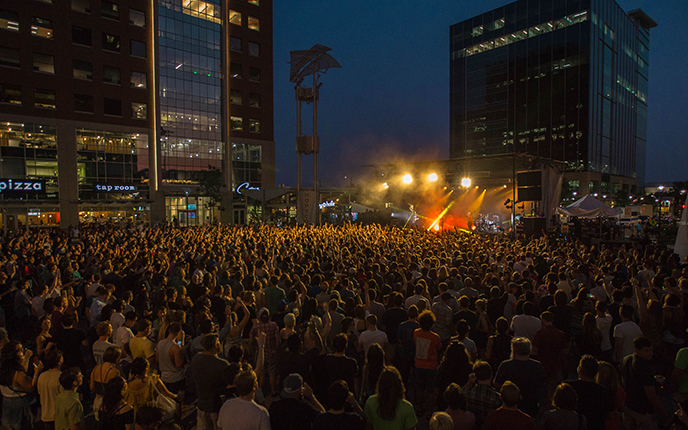 Join in on the world's largest urban bluegrass festival
A full week of beer, barbecue and bluegrass music? Count us in! International Bluegrass Music Association's (IBMA's) World of Bluegrass week, along with big names from throughout the bluegrass industry, returns to Raleigh for the fifth consecutive year this fall. PNC presents Wide Open Bluegrass (9/29-30), the Fri. and Sat. event that draws thousands to downtown Raleigh, will feature seven music stages and more than 100 music performances. The week-long event, which includes the IBMA Business Conference, the International Bluegrass Music Awards Show, Bluegrass Ramble and the two-day PNC presents Wide Open Bluegrass, broke records in 2016 with more than 200,000 attendees.
October 2017
Have a blast at the 150th N.C. State Fair

Free concerts, carnival games, roller coasters, nightly fireworks and delicious food concoctions draw nearly a million visitors to the N.C. State Fair (10/12-22) each Oct. for the 11-day event in Raleigh. It's a can't-miss affair for North Carolinians, and we expect that 150th edition of the State Fair to be the biggest and best yet!
November 2017
Ring in the holiday season at the WRAL Christmas Parade
Cool weather and the changing of leaves in Raleigh has meant one thing for 72 years now—the WRAL Raleigh Christmas Parade (11/18) is on the horizon! The largest Christmas parade between Atlanta and Washington, D.C., will march through downtown Raleigh for more than two hours, drawing nearly 60,000 visitors to the streets to see marching bands, dancers, classic cars, super heroes and Santa Claus. Bring the whole family (including pets!)—there's great street-side viewing everywhere on the 1.4-mile route.
December 2017
Take part in Raleigh holiday traditions
Raleigh holiday traditions, some dating back nearly 50 years, make for perfect reasons to visit the area. Tree lightings, parades, ice skating rinks, arts performances and more fill the Dec. calendar. We recommend planning ahead so you can score tickets to A Christmas Carol, a theater production from local passionate mind Ira David Wood III preparing for it's 43rd year this holiday season, plus The Nutcracker, a holiday classic presented by Carolina Ballet. Of course you'll want to end the year on a grand note—First Night Raleigh rings in the New Year with sleigh rides, a Ferris wheel, tons of live music and an epic grand finale that sees a giant copper acorn drop from the sky as the clock strikes midnight.
African American Cultural Celebration photo via the N.C. Museum of History; Hopscotch Music Festival photo by Garrett Poulos
Comments