20+ Arts Events You Can't Miss in Raleigh, N.C., This Fall
Tuesday, September 26, 2017, 4pm by Tabletop Media Group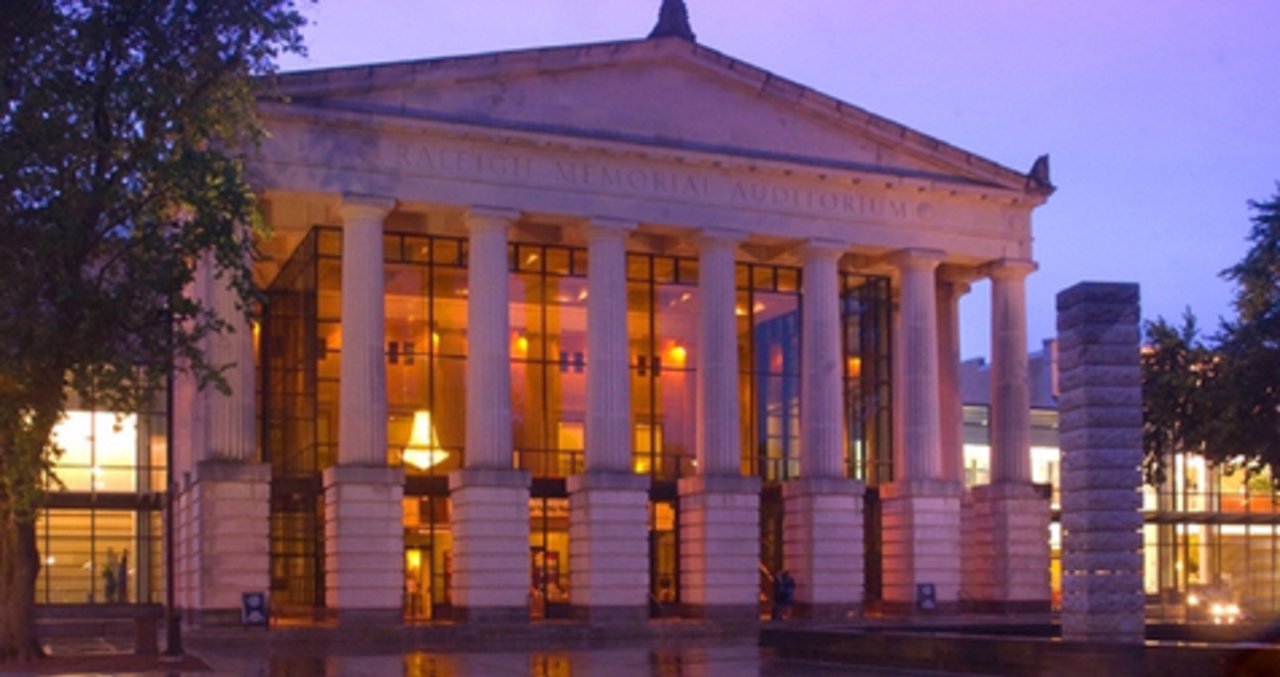 From an urban dance competition to pancakes paired with live music and visual arts, the Raleigh area is teeming with fun arts experiences this fall. Check out our list of 20+ events you can't miss: 
 
No Damsel: Dorian Lynde
Through Jan. 7, 2018
No Damsel by Los Angeles artist Dorian Lynde continues into 2018 at CAM Raleigh (with fresh new murals coming in Oct.!). This exhibition features a series of 10 murals of your favorite Princesses reimagined as 21st century urban women. No glass coffins or slippers, just street savvy women reclaiming femininity!
Playing With Fire (After Frankenstein)
Through Oct. 8
Ira David Wood III's Theatre In The Park welcomes you to explore what happens after the ending of the well-known story Frankenstein. A dying Victor Frankenstein discovers his sad, lonely "Creature" in the North Pole. Determined to right the wrong he's committed by destroying the evil he believes he's created, Frankenstein discovers he must deal with his own guilt and responsibility. Playing With Fire ultimately becomes an exchange between the Creature and Frankenstein, similar to a confrontation between scientist and experiment, and even good and evil. Watch the story unfold at Theatre In The Park, located in Raleigh's ever-popular Pullen Park. 
 
Guys and Dolls
Sept. 29-Oct. 8
Set in the 1950s, Guys and Dolls offers a humorous and touching story based around the bright lights and shady corners of Times Square in New York City. Join the Cary Arts Center for this performance presented by the Cary Players. Guys and Dolls is deemed "a musical fable of Broadway," and the show is varnished with "light-hearted charm and well-meaning." 
 
The Legend of Sleepy Hollow & Other Haunted Tales
Oct. 12-29
Just in time for Halloween, Carolina Ballet brings an evening of haunted stories to the Duke Energy Center. This collection, including The Legend of Sleepy Hollow, is sure to bring fright to an evening of tales from the bewitched and beyond.
Hear the North Carolina Symphony create beautiful, feel-good and sometimes evocative music by visiting a Classical Series, special event or Pops Series show at Duke Energy Center for the Performing Arts. There's no shortage of music this fall! A few concerts to catch are listed below. (See the schedule through Dec., here.)
Classical Series
Northern Lights, Oct. 6
Beethoven and Mendelssohn, Oct. 20-21
Tchaikovsky Piano Concerto No. 1, Nov. 3-4
Mozart Requiem, Nov. 17-18
Baroque Masters, Dec. 1-2
 
Special Event Concerts
Polar Express, Nov. 22
Home Alone, Nov. 24-25 
 
Pops Series
Toe-Tapping Pops, Oct. 13-14 

 
The Pancakes and Booze Art Show
Oct. 13
With more than 60 emerging artists, Lincoln Theatre brings a premier underground art show to visitors this fall. Enjoy live music, live art and even live body painting at the Pancakes and Booze Art Show. The best part? There's a free pancake bar! 
 
32nd International Festival of Raleigh
Oct. 20-22
Join the Raleigh Convention Center this Oct. for the International Festival of Raleigh. More than 71 ethnic groups will be presenting a variety of high-quality arts through dance and musical performances, visual art, calligraphy, fashion shows and textile design. Consider yourself a foodie? Enjoy cuisines from each cultural group, global cooking workshops and taste coffee from around the world.
Cinderella
Oct. 20-21
The Infinity Ballet Theatre presents Cinderella at the Halle Cultural Arts Center in the town of Apex. This comic ballet tells the story of this popular, age-old fairytale through dance and charming characters. 
 
World of Dance
Oct. 22
Memorial Auditorium at Duke Energy Center is transformed this Oct. into an international urban dance competition offering sick dance moves and inspiring movement. World of Dance serves as inspiration for the new NBC television dance competition of the same name and combines the world's largest international urban dance competition with the largest digital platform for dance. 
Daniel Tiger's Neighborhood
Oct. 24
The grr-ific musical for little tigers and grown-ups alike is back this fall at the Duke Energy Center, based on the widely-popular PBS KIDS TV series in 2017-2018! Daniel and all of his friends invite you for an adventure in Neighborhood of Make-Believe where Daniel learns just what it takes to be King. Watch as the characters come alive on stage with surprises and new songs to sing along to along the way. 
 
Inspiring Beauty: 50 Years of Ebony Fashion Fair
Oct. 28, 2017-Jan. 21, 2018
A spectacle of glamour and performance, Inspiring Beauty: 50 Years of Ebony Fashion Fair is a traveling fashion show visiting the North Carolina Museum of Art this fall. The exhibition explores the 50-year history of the Ebony Fashion Fair, an event that redefined the concepts of beauty, style and empowerment for African Americans. Featuring 40 stunning outfits by Christian Dior, Givenchy, Alexander McQueen and more.
76th Annual N.C. Gourd Arts and Crafts Festival
Nov. 4-5
Celebrate the fall season with a visit to the N.C. Gourd Arts and Crafts Festival. Located at the Holshouser Building at North Carolina State Fairgrounds, this festival features displays of gourds from around the world and special gourd workshops. Peruse the various vendors of dried gourds, gourd seeds, gourd crafts, gourd art, books, T-shirts and crafting supplies as well. Get in on a live auction on Sat. at noon. And kids can get creative at the free gourd crafting table! 
 
Re-opened Aug. 26, 2017
Not technically an "event" but definitely an arts must-do this fall (and beyond!), visit the Gregg Museum of Art & Design, which re-opened off of Hillsborough St. at North Carolina State University's campus! More than 35,000 pieces are displayed at this museum, which strive to relate art, technology and design to one another, often referencing their mutual dependency.
Gypsy
Nov. 14-19
North Carolina Theatre is bringing Gypsy, a classic musical comedy about the last days of Vaudeville, to the Duke Energy Center Memorial Auditorium stage. Gypsy follows the dreams and efforts of an ambitious stage mother fighting for her daughter's success and casts an affectionate eye on the hardships of show business life. Enjoy one hit after another like "Let Me Entertain You" and "Everything's Coming Up Roses." 
 
Peter Pan & Wendy
Nov. 30-Dec. 17
Devised by Burning Coal Theatre from the beloved book by J.M. Barrie, Peter Pan and Wendy come alive on the stage this fall. The story begins with a young girl, Wendy, feeling alone in the world. Can a boy who never grew up help her to discover her best self, or will he lead her straight into the clutches of Hook?
 
Lots more arts events are ahead this fall! Check out the full list here, which also includes upcoming, artful holiday events in Nov. and Dec.
Comments