20+ Arts Events You Can't Miss in Raleigh, N.C., This Winter
Wednesday, November 29, 2017, 3pm by Tabletop Media Group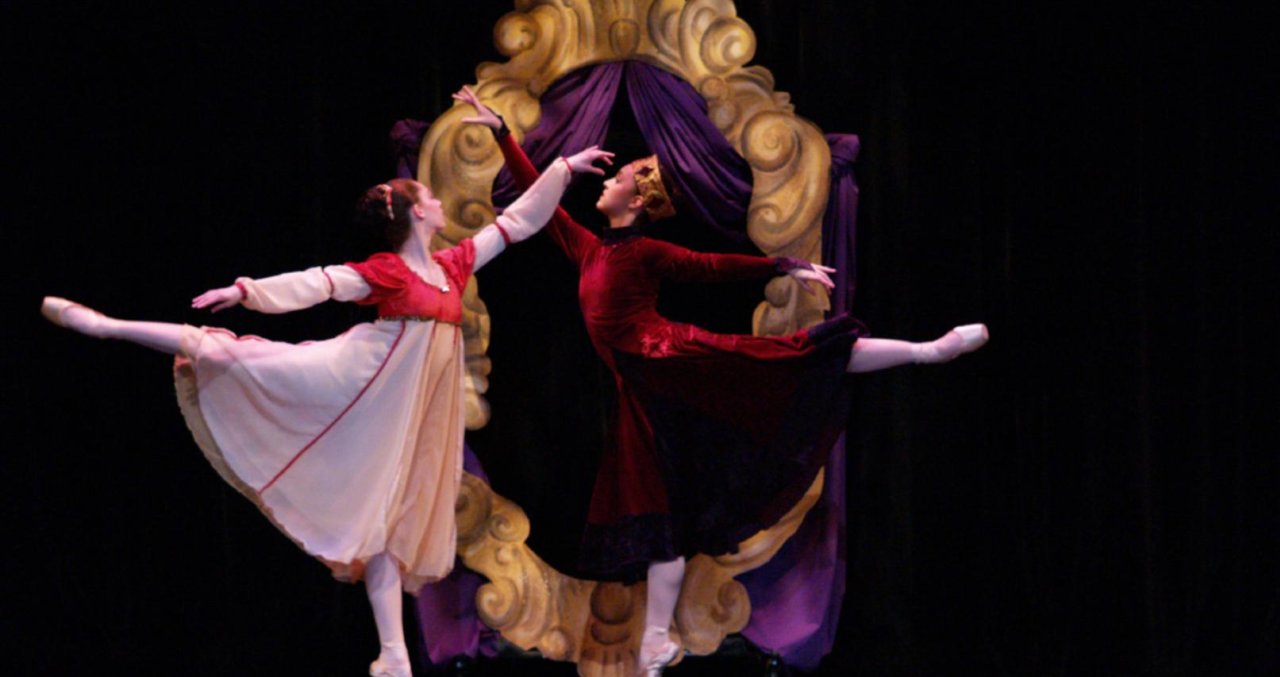 From artistic lanterns aglow to classical holiday tunes and big theatre productions through the New Year, the Raleigh area is brimming with incredible arts events this winter season. Cozy up and take a look at our list of 20+ experiences to put on your calendar:
 
Through Dec. 24
The beloved TV classic Rudolph the Red-Nosed Reindeer soars off the screen and onto the stage each year in Raleigh. Enjoy seeing your favorite characters come to life, including Santa and Mrs. Claus, Hermey the Elf, Bumble the Abominable Snow Monster and, of course, Rudolph! This magical musical is great for the children and teaches us that what makes you different can be what makes you special. 
Through Dec. 17
Devised by Burning Coal Theatre from the beloved book by J.M. Barrie, Peter Pan and Wendy come alive on the stage this fall. The story begins with a young girl, Wendy, feeling alone in the world. Can a boy who never grew up help her to discover her best self, or will he lead her straight into the clutches of Hook?
 
Through Jan. 14, 2018
The North Carolina Chinese Lantern Festival has transformed the town of Cary's Koka Booth Amphitheatre into a magnificent setting this holiday season. Enjoy holiday treats and drinks as you walk through more than 20 stunning, silk light displays and lanterns that have been featured throughout the world. The spectacular Chinese Dragon on Symphony Lake has returned this year to mesmerize visitors, and the new feature includes the addition of cultural performances and artisan crafts. Performances encompass traditional Chinese dance, foot juggling and vase juggling and Wushu/Kung Fu.
Dec. 1-10
See the Christmas classic come to life with Theatre In The Park's stellar performance! And on Dec. 9, the theatre will present A Charlie Brown Christmas in a sensory-friendly format. This special sensory-friendly performance will be presented in a welcoming and supportive environment for children and adults on the autism spectrum, or other sensitivity issues, and their families.
 
Through Jan. 21, 2018
A spectacle of glamour and performance, Inspiring Beauty: 50 Years of Ebony Fashion Fair is a traveling fashion show visiting the North Carolina Museum of Art this fall. The exhibition explores the 50-year history of the Ebony Fashion Fair, an event that redefined the concepts of beauty, style and empowerment for African Americans. Featuring 40 stunning outfits by Christian Dior, Givenchy, Alexander McQueen and more.
Dec. 1-17
Perfect for the whole family, Raleigh Little Theatre's Cinderella is a musical sugarplum with just right mixture of comedy and romance to add the sparkle of magic to your holiday season. This visually-stunning musical combines elegant costumes and scenery with singing, dancing, conniving step relatives and resourceful fairy folk.
 
Through Jan. 7, 2018
No Damsel by Los Angeles artist Dorian Lynde continues into 2018 at CAM Raleigh. This exhibition features a series of 10 murals of your favorite Princesses reimagined as 21st century urban women. No glass coffins or slippers, just street savvy women reclaiming femininity!
Dec. 3
From textiles and photography to jewelry and pottery, the Handmade Hanukkah Market at Temple Beth Or features a variety of talented artisans. Shop the various displays of locally-made products and pick out perfect gifts for everyone on your list! This event is free to attend and open to everyone.
 
Dec. 6-10
This theatre production from local passionate mind Ira David Wood III (meet him in the video below!), celebrating its 43rd year this holiday season, has wowed more than a million guests throughout the years. The beloved musical comedy, in which Wood himself puts on an incredible performance as Scrooge, has been a longstanding tradition for families in the area-tickets tend to go quickly so plan ahead! 
Dec. 6
Bare Theatre and Imurj present ShakesBeer, which combines two of our favorite things: beer and Shakespeare! No advance tickets are required. Just show up, and donations of any amount are encouraged at the end of the show. Beer and food will be available, and it is recommend to show up early to order.
 
From holiday tunes to classic rock, hear the North Carolina Symphony create beautiful and fun music at the Duke Energy Center for the Performing Arts. There's no shortage of music this winter! A few concerts to catch:
Dec. 12
Delight in the sounds of the season with the North Carolina Master Chorale's (NCMC's) popular and festive holiday concert, Joy of the Season. Take in the incredible sounds as the 170-voice Chorale and the NCMC Chamber Choir are joined by a brass choir in a program featuring familiar holiday carols, contemporary selections and John Rutter's beloved Gloria.
 
Dec. 15-24
Grace, grandeur and mysterious illusions. Carolina Ballet's holiday classic is a can't-miss tradition for locals, visitors, families and friends. The only production in the country using illusions created by renowned magician Rick Thomas, The Nutcracker will make characters levitate, disappear and reappear before your eyes in 14 performances at the Duke Energy Center.
Dec. 15-18
The holidays are for reminiscing! Bring the children and grandchildren to the North Carolina Museum of History for In a Holiday Mood to enjoy sights and sounds of the holidays you remember. Enjoy performances of song and dance with music from the seasonal favorites in the Glenn Miller style such as Jolly Old St. Nicholas, The Twelve Days of Christmas, Parade of the Wooden Soldiers, The Nutcracker Suite and We Wish You a Merry Christmas performed by Rollin Glaser and the Tune Swingers Orchestra.
 
Dec. 29
A celebration for all people, focusing on family and friends, Town of Cary and the Ujima Group, Inc., will host the 23rd annual Kwanzaa Celebration at the Cary Arts Center. The theme for this year's celebration is "Peace, Love and Respect...For Everybody" and will feature a performance by the African American Dance Ensemble, Kuumba Dance Company (Danville, Va.) and Ms. Lois Deloatch, noted for her rich contralto voice and expansive repertoire of classic tunes and original compositions.
Jan. 12-21, 2018
Experience romance the old-fashioned way during North Carolina Theatre's performance of Love Letters. This imaginative piece takes the stage at the Duke Energy Center and explores the different forms of love shared by childhood friends who remain pen pals for more than 50 years.
 
MLK, Jr. Dreamfest
Jan. 13-15, 2018
Each year Cary recognizes and celebrates the life, work and vision of Dr. Martin Luther King, Jr. Join the Cary Arts Center for the following programs, which are free and open to the public:
Jan. 16-17, 2018
Shen Yun pushes the boundaries of performing arts by combining ancient art forms with innovative multimedia. Enjoy all-original music and masterful artistry and be amazed as diverse ethnic and folk traditions are beautifully evoked through dance alongside stirring legends and stories of ancient China. With its very own live orchestra, Shen Yun is a unique experience to enjoy this winter.
Feb. 1-18, 2018
Just in time for Valentine's Day, watch as the Carolina Ballet performs the classic love story of Shakespeare's Romeo and Juliet. This rendition is filled with stunning costumes, dramatic sword fights and breathtaking dancing. This is the perfect show for you and your Valentine!
 
Feb. 21-25, 2018
Presented by Arts N.C. State, Hairspray, The Broadway Musical takes the stage and goes back in time to 1962 in Baltimore. Tracy Turnblad, the lovable plus-size teen, has only one desire: to dance on the popular "Corny Collins Show." Her dream finally becomes a reality and she finds herself become a sudden star. She must use her newfound popularity to dethrone the reigning Teen Queen, win the affections of heartthrob Link Larkin and integrate a TV network. Of course, all of this must be accomplished without messing up her 'do!
 
Lots more arts events are ahead this winter! Check out the full list here.
 
Header photo: Chris Walt Photography
Comments