25+ Arts Events You Can't Miss This Fall in Raleigh, N.C.
Friday, September 14, 2018, 5pm by visitRaleigh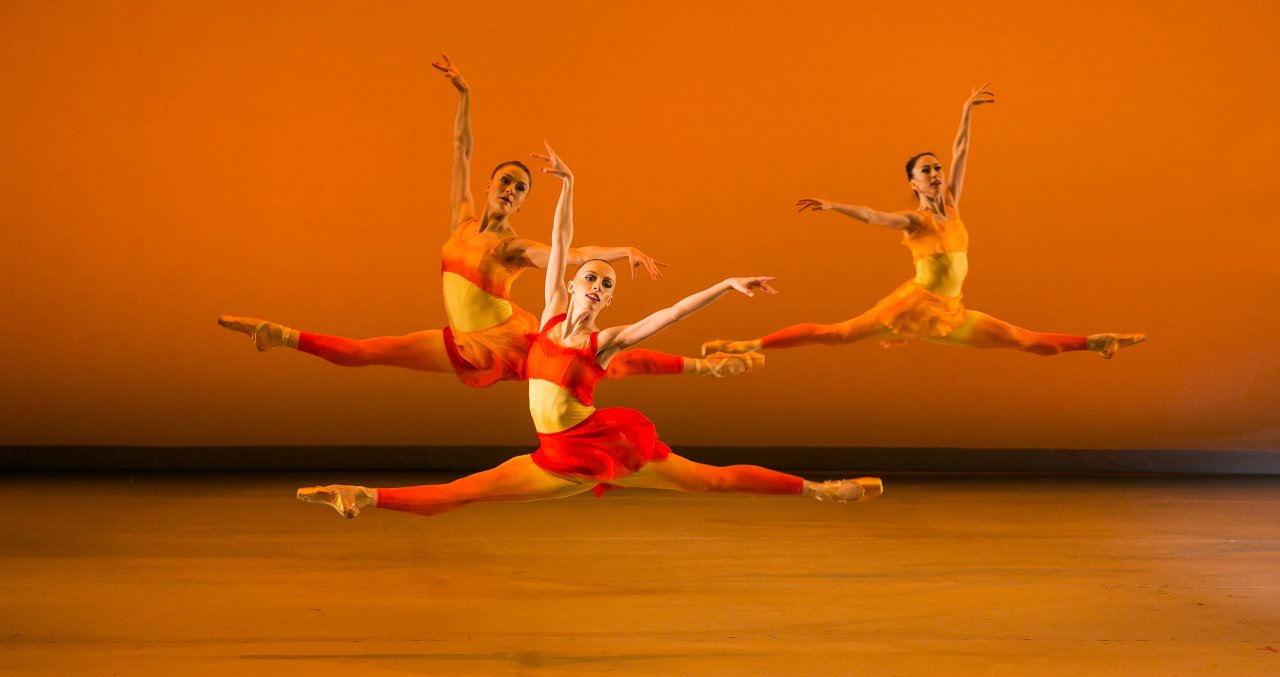 Updated Oct. 22, 2018
When the weather gets cooler, some amazing arts events pop up all over the Raleigh area. From the celebrated art of Ernie Barnes and Georgia O'Keeffe to spectacular Chinese dragons, the area is alive in the fall with an exciting and colorful array of things to do. Here's our list of 25+ events you'll want to pencil in on your calendar.
 
Rural Avant-Garde: The Mountain Lake Experience
Through Dec. 30
Visit North Carolina State University's Gregg Museum of Art & Design to take in Rural Avant-Garde: The Mountain Lake Experience. Featuring art created through experimental methods like painting with fire, dancing in ink or exploiting decomposition, this unique and free exhibition is totally worth a trip to the university's campus.
The Beyond: Georgia O'Keeffe and Contemporary Art Exhibition
Through Jan. 20, 2019
An exhibition of contemporary art at the North Carolina Museum of Art from renowned artist Georgia O'Keeffe, who revolutionized ways to see ordinary things, brings together a significant group of O'Keeffe's works (featuring enormous flowers, luscious color and desert landscapes) as the centerpiece of an exploration of her continued force as a touchstone for contemporary art.
Candida Höfer in Mexico Exhibition
Through Jan. 20, 2019
Take a trip to Mexico via the Candida Höfer in Mexico exhibition at the North Carolina Museum of Art. Famous for her portraits of iconic buildings around the world, this particular exhibition features 25 portraits of buildings throughout Mexico. Bonus: This is ticketed with the Georgia O'Keeffe exhibition!
Above the Rim: Courtside at CAM
Through Feb. 3, 2019
Timed just right for basketball season, visit Above the Rim: Courtside at CAM, an exploration of basketball through the lens of art. The exhibit at CAM Raleigh brings together works from a group of international artists and is curated by Phil America and Jacob Patterson.
The North Carolina Roots of Artist Ernie Barnes
Through March 3, 2019
Explore the work of athlete-turned-artist Ernie Barnes, a Durham, N.C., native best known for his widely-imitated, unique style of elongation, energy and movement that made him one of the premier figurative artists of the late 20th and early 21st centuries, in a new exhibit at the North Carolina Museum of History. Barnes, affectionately nicknamed "Big Rembrandt" by his football teammates, is known in pop culture for his art on the television series Good Times. Most notable is Barnes' iconic dance scene, The Sugar Shack (seen below), that appeared on a Marvin Gaye album cover and in the closing credits of Good Times. The free-admission exhibit showcases many unpublished original paintings as well as artifacts from his life.
33rd International Festival of Raleigh
Oct. 26-28
The Raleigh Convention Center will host the 33rd International Festival of Raleigh, where more than 50 ethnic groups will be represented! The festival includes everything from international food and stage performances to fashion shows and beer and coffee tastings.
From the Halloween Spooktacular to the Holiday Pops Spectacular, the North Carolina Symphony has an exciting fall schedule underway! Here are some highlights:
Young People's Concert: Halloween Spooktacular, Oct. 27
Classical Series: Tchaikovsky Pathetique, Nov. 16-17
Special Event Concert: The Merry Elf!, Nov. 21
Special Event Concert: Holiday Pops Spectacular, Nov. 23-24
Classical Series: Mozart Mass, Nov. 30-Dec. 1
Carolina Ballet productions
Carolina Ballet continues its 2018-2019 season—its 21st season in Raleigh—themed "Shaping Story," captivating audiences with an array of shows including the haunting Dracula (through Oct. 28) and the out-of-this world The Planets (Nov. 21-25) this fall.
Burning Coal Theatre, a professional theater company that mixes the area's best talent with tomorrow's stars from New York, Chicago, Los Angeles and elsewhere to produce gritty, explosive versions of classic and modern plays, has two shows on the fall schedule:
Stuff Happens, through Oct. 28
The Weir, Nov. 29-Dec. 16
Carolina Artisan Craft Market
Nov. 2-4
Come out to the Carolina Artisan Craft Market at the Raleigh Convention Center for handcrafted jewelry, furniture, pottery, photography and more—a perfect opp for fun holiday shopping! Browse and chat with the artists to walk away with a best-fit piece for you or a friend. Also, enjoy live music and artist demonstrations. 
77th Annual NC Gourd Arts & Crafts Festival
Nov. 3-4
All things gourds—this is a totally-fall festival! The N.C. Gourd Society's annual event features displays of gourds from around the world, gourd crafting classes, make-and-take crafts and vendors of dried gourds, gourd seeds, gourd crafts, gourd art, books, T-shirts and crafting supplies. The event, held at the North Carolina State Fairgrounds, also includes a silent auction, a free gourd crafting table for kids and free talks on how to grow gourds.
So You Think You Can Dance
Nov. 4
This year's So You Think You Can Dance live tour features the top 10 contestants from season 15 of the hit TV show. Fans can witness the hottest show-stopping routines from Season 15 at the Duke Energy Center as well as original pieces choreographed specifically for the tour.
The Memory of Water
Nov. 9-18
Head to the Wake Forest Renaissance Centre for the Arts for The Memory of Water, a dramatic comedy play looking into the lives of three sisters reunited for their mother's funeral. The play was winner of the 2000 Laurence Olivier Award for Best New Comedy! After the production, stroll through downtown Wake Forest for shopping, delicious eats and drinks and more.
Han-Ma-Dang Raleigh Korean Festival
Nov. 10
The inaugural Han-Ma-Dang Raleigh Korean Festival at the North Carolina State Fairgrounds is set to feature extravagant performances ranging from martial arts to traditional dance to Korean pop; traditional Korean cuisine including Mung Bean pancakes, spicy rice cakes, Korean BBQ and the festival's potato tornado stick; Korean vendors selling everything from automobiles to cosmetics; a Hanbok Fashion Show; plus special musical performances by gayageum artist Luna Lee as well as South Korea's Human Cultural Asset Baebaeng-I-Gut performers!
23rd Annual American Indian Heritage Celebration
Nov. 17
Musicians, artists, dancers and storytellers from N.C.'s eight state-recognized tribes will gather for the American Indian Heritage Celebration at the North Carolina Museum of History to celebrate the state's American Indian culture, past and present. Craft demonstrations, hands-on activities, games, food and more fill out the popular family event each Nov.
North Carolina State University Crafts Center Holiday Crafts Fair
Nov. 17
Tried-and-true, celebrating its 34th year as a university tradition, the Holiday Crafts Fair features only the work of the university's Crafts Center artists and craftspeople—and that's how the dedicated, annual fair-goers like it. You'll find made-local, sold-local pottery, wood, glass jewelry, fiber arts and more, plus explore the studio spaces where works are created and hear the story behind each piece. Whether you're a regular each year or just discovering this campus gem, mark your calendar for it, Nov. 17, the Sat. before Thanksgiving.
Rudolph the Red-Nosed Reindeer: The Musical
Nov. 23-Dec. 24
If you're the type to hit the play button on Christmas music in Sept., then get your pre-sale tickets for Rudolph the Red-Nosed Reindeer: The Musical! This show, celebrating the most famous reindeer of them all, runs right up to Christmas Eve at the A.J. Fletcher Opera Theater.
North Carolina Chinese Lantern Festival-Cary
Nov. 23, 2018-Jan. 13, 2019
Cary's Koka Booth Amphitheatre turns magical when the North Carolina Chinese Lantern Festival begins. Get ready to "ooh" and "ahh" over the larger-than-life lanterns and Chinese dragons. Insider tip: Wear good walking shoes—the kid-friendly, self-guided walking tour takes approximately 45 minutes. And also, have your camera ready!
Aladdin and His Winter Wish
Nov. 29-Dec. 2
North Carolina Theatre presents a Lythgoe Family Production of Aladdin and His Winter Wish at the Duke Energy Center this fall! Based on the Aladdin fairy tale of a "street rat" with a dream, this special holiday-themed production follows the style of the traditional British Panto, with a singing, swinging and soaring adventure that features family-friendly magic, comedic twists, contemporary music and more.
Cary Players present A 1940s Radio Christmas Carol
Nov. 30-Dec. 3
Although director Randy Jordan will give audiences a taste of the Charles Dickens classic, this radio-play-within-a-play—presented at the Cary Arts Center—is more about the juxtaposition of Christmastime and wartime in the 1940s and how a ragtag hole-in-the-wall troupe of radio actors deal with both extremes. Based on the book by Walton Jones with music and lyrics by David Wohl and Faye Greenburg.
Cinderella
Nov. 30-Dec. 16
Raleigh Little Theatre's musical comedy is a holiday sugarplum for the whole family. Just the right mixture of comedy and romance can add the sparkle of magic to your holiday season. This visually-stunning, local-favorite production combines elegant costumes and scenery with singing, dancing, conniving step relatives and resourceful fairy folk. Plan to go for opening night, Nov. 30, benefiting WRAL's Coats for the Children—$10 of every ticket sold will go to provide warm coats for children in need.
For even more upcoming arts events, check out the full calendar!
Comments