30+ Awesome Concerts in Raleigh, N.C., This Spring
Friday, March 22, 2019, 3pm by Tabletop Media Group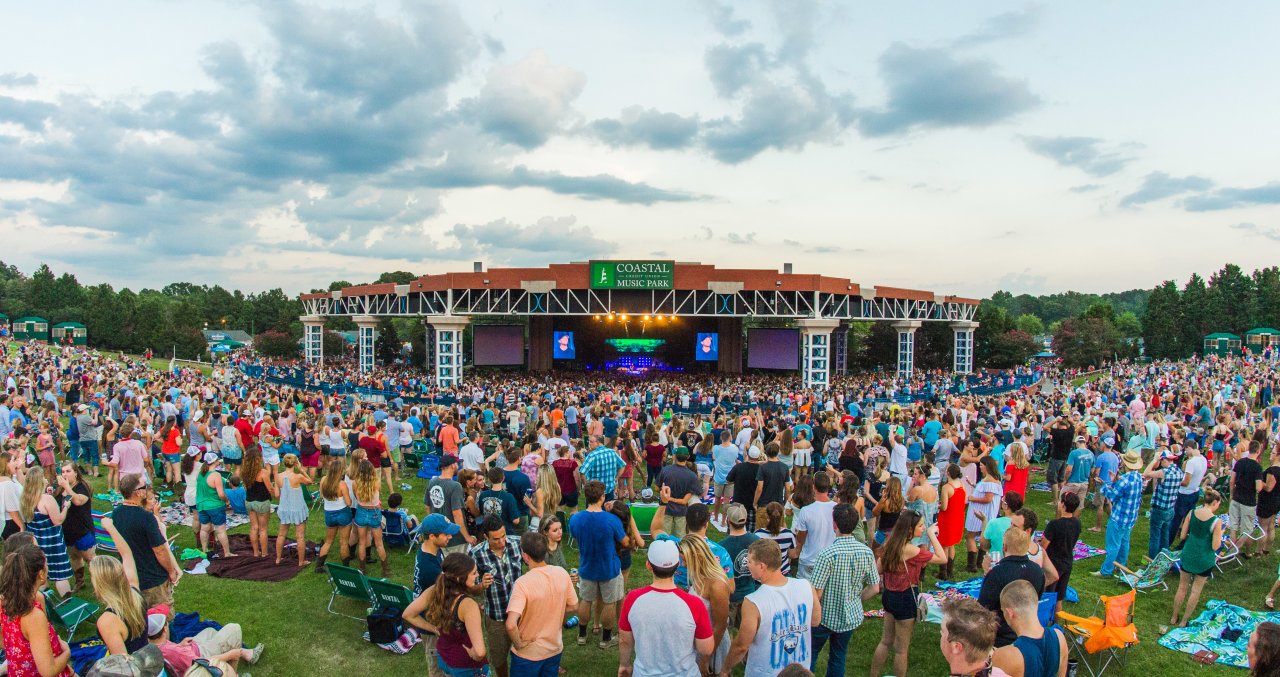 With outdoor concert season coming into full swing again this spring, the Raleigh area's live music calendar is packed with awesome shows. It's a prime time to check out some new artists and to see your favorite bands on tour. Here are 30+ picks to help you start planning your Raleigh road trip. (And as always, check out themostnc.com for a complete calendar of live music events in the area!)
 
Meek Mill: The Motivation Tour
March 23, The Ritz
North Philadelphia's Meek Mill takes the stage at The Ritz in Raleigh this spring with his comeback album "Championships." With electrifying hip-hop hits, this is a concert hip hop fans won't want to miss.
Ghostface & Raekwon (of Wu-Tang Clan)
March 28, The Ritz
Inventive artists Ghostface and Raekwon of the Wu-Tang Clan take the stage at The Ritz to perform hits like "Ice Cream" and "C.R.E.A.M." Family Bvsiness will also be featured in this special show.
The Millennium Tour
March 29, PNC Arena
R&B group B2K is on their limited engagement tour, "The Millennium Tour," coming to PNC Arena. R&B crooner Mario is also featured as well as Pretty Ricky, Lloyd, Ying Yang Twins, Chingy and Bobby V. Join a huge crowd for the show and experience the hype for yourself.
Boulevards
March 30, Lincoln Theatre
Jamil Rashad, a.k.a. Boulevards, who rocked Hopscotch in 2018, 2017, 2016 and 2015, plus got huge crowds jumping at last year's Montreal International Jazz Festival, is the embodiment of funk. Taking queues from pioneers such as Prince, Rick James and Earth Wind & Fire, Boulevards seamlessly delivers cheeky, party-themed jams that range from raw and risqué to soulful. A major, major bonus of this show is that Raleigh's Kooley High is on the bill, plus Zack Mexico.
Maggie Rogers
March 31, The Ritz
Rising to fame after her song "Alaska" was played to Pharrell Williams during a master class at New York University, singer-songwriter Maggie Rogers is on the road on a big tour—and she's heading to Raleigh! Fans are ready sing along and get lost in her imaginative, energetic sound combining elements of dance, folk and R&B.
Dreamville Festival
April 6, Dorothea Dix Park
Curated by platinum-selling rapper and N.C. native J. Cole, Dreamville will be a one-day, multi-stage festival at downtown Raleigh's Dorothea Dix Park with a one-of-a-kind celebration of local culture, food and art that also features a curated selection of music performers blending together some of today's biggest national acts with exciting up-and-comers. In addition to J. Cole, the lineup includes SZA, Big Sean, 21 Savage, 6LACK, Nelly, Mez, Teyana Taylor, Davido, Bas, Rapsody and more!
KISS: End of the Road Tour
April 6, PNC Arena
Don't miss the iconic band's last tour ever as they perform legendary rock anthems like "Rock & Roll All Nite" and "Detroit Rock City." Crazy costumes and makeup are in store for a show that's always part concert, part party!
AdHoc Presents: YOB and Voivod
April 7, KINGS
Heavy metal fans, unite! Fresh off winning a 2019 Juno Award for Metal/Hard Music Album of the Year for "The Wake," Vovoid heads to Raleigh with doom metal band YOB and Amenra. What's even better? They're playing at rock star chef Cheetie Kumar's venue, KINGS, with an up-close-and-personal vibe and delicious brews on tap for an awesome night of metal.
Robert Earl Keen
April 10, Lincoln Theatre
One of our generation's most prolific songwriters, Texas country singer and 2012 Texas Heritage Songwriters Hall of Fame inductee Robert Earl Keen is on the road and heading to Lincoln Theatre. It'll be a show any country music fan shouldn't miss—a chance to hear songs like "Feelin' Good Again" and "The Road Goes On Forever" live and loud.
Bad Suns
April 11, Lincoln Theatre
California rockers Bad Suns—with the infectious single "Cardiac Arrest" that went viral after the band released it online in 2014—is headed to Raleigh on their "Mystic Truth" tour in support of their new album of the same name. Fans of The Cure and Elvis Costello will gravitate toward the young band's sound, inspired by 1970s and '80s post-punk pioneers.
The Milk Carton Kids
April 11, Duke Energy Center for the Performing Arts
When you get a chance to see a band like the GRAMMY Award-winning Milk Carton Kids, take it. Winning a GRAMMY for Best Folk Album of 2013 ("The Ash & Clay"), the duo has proven to be masters of their craft, and Pinecone, Piedmont Council of Traditional Music, is presenting them for an incredible night of music in Raleigh.
Zac Brown Band
April 13, Coastal Credit Union Music Park at Walnut Creek
For all the country music lovers, Zac Brown Band will be in Raleigh with Moon Taxi this spring. Join thousands of fans for their "Down the Rabbit Hole" tour with hit songs like "Chicken Fried" and "Toes" that are sure to get you and your friends dancing.
Live & Local: Spring Fest
April 13, Hillsborough St.
Live & Local: Spring Fest is presented by Artsplosure in partnership with Live It Up! Hillsborough Street. This spring celebration is your chance to join the area's community in celebrating the unique art, music, food and beer of N.C. There will be an afternoon of performances on the Main Stage, a Kids Zone with performances and craft activities plus a food truck rodeo and craft beers from Raleigh Brewing Company. 
Death Cab For Cutie
April 13, Red Hat Amphitheater
Death Cab for Cutie fans have an unforgettable night ahead at downtown Raleigh's Red Hat Amphitheater. The Washington alternative rock quintet is set to perform tracks off their new album "Thank You For Today" plus favorites like "Transatlanticism" and "Tiny Vessels" on their headlining tour.
Dark Star Orchestra
April 13, The Ritz
Calling all Deadheads! Grateful Dead cover band Dark Star Orchestra will be in Raleigh this April at The Ritz, so get ready for lots of jams and get ready to rock out to classics like "Casey Jones" and "Friends of the Devil."
Lord Huron
April 14, The Ritz
Los Angeles' Lord Huron, an indie folk band founded by Ben Schneidder and comprised of mostly childhood friends, quickly gained popularity as it sold 3,000 copies of its first full-length album "Lonesome Dreams" in 2012. Hear popular songs like "The Night We Met" and "Ends of the Earth" at The Ritz at the spellbinding show.
Jamey Johnson
April 18, The Ritz
Check out country singer Jamey Johnson this spring at The Ritz, featuring Natalie Stovall. Sway to singer-songwriter Johnson's heartfelt songs like "In Color," drawing inspiration from old Hank Williams.
Casting Crowns: Only Jesus Tour
April 19, PNC Arena
Casting Crowns, the contemporary Christian rock band that has produced mega-hits like "Praise You In This Storm," "East to West," "Who Am I" and "Just Be Held," broken sales records, sold out arenas, won prestigious awards and more heads to PNC Arena on its "Only Jesus" tour.
Pour20 Fest with Nappy Roots and more
April 20, The Pour House Music Hall
Head out to The Pour House for the Pour20 Fest, featuring a variety of artists like N.C.'s G Yamazawa, Terminator X and Nappy Roots, best known for their hit singles "Po' Folks," "Awnaw," "Roun' The Globe" and "Good Day." Not only will there be great music, but great beer as well! Who's ready to be jammin'?
25th Anniversary: Women's Empowerment
April 27, PNC Arena
Celebrate the 25th anniversary of Women's Empowerment on April 27 with Patti LaBelle, Kirk Franklin, Jekalyn Carr and more artists and speakers. Women's Empowerment celebrates the heritage, culture, impact and influence of African-American women, and Patti LaBelle closes out the show, sharing her story and putting on an always-moving performance.
Rainbow Kitten Surprise: The Tar Heel Sessions
April 27, Red Hat Amphitheater
Boone, N.C., indie band Rainbow Kitten Surprise performs tracks off their new album "How to: Friend, Love, Freefall" on "The Tar Heel Sessions" tour stopping at Red Hat Amphitheater. With their genre-defying sound and moving lyricism, Rainbow Kitten Surprise is on the rise with a hungry fan base, recently performing at major music festivals including Bonnaroo Music and Arts Festival and the Austin City Limits Festival.
Tash Sultana
May 4, Koka Booth Amphitheatre
Experience the high-energy show from this Australian singer-songwriter and multi-instrumentalist whose homemade videos went viral and garnered worldwide attention. The phenomenal, self-taught artist and guitar player (since the age of three!), described as a "one-person band," hits Cary's Koka Booth Amphitheater in May.
Garbage
May 7, The Ritz
Iconic frontwoman Shirley Manson and her band Garbage performs at The Ritz in May—a perfect venue for the band with plenty of space to move and rock out. Get there early to get spots closest to the stage.
Earth, Wind & Fire
May 10, Red Hat Amphitheater
Legendary music group Earth, Wind & Fire is performs live at Red Hat Amphitheater filling the air with classics like "September" and "Let's Groove." Seeing the critically-acclaimed funk legends is absolutely on our agenda for the spring.
Lizzo
May 10, The Ritz
Founding member of indie hip hop groups The Chalice, Grrrl Prty, The Clerb, Ellypseas and Absynthe, Lizzo's headlining tour at The Ritz features popular songs like "Good As Hell" and "Truth Hurts." The sassy, strong musician is often compared to Missy Elliot with indie influences.
Bryan Adams: Shine A Light World Tour
May 12, Red Hat Amphitheater
Canadian rock singer Bryan Adams is on tour supporting his new album "Shine A Light" and has plans to rock Red Hat Amphitheater in May. If not already, get familiar with the new songs, but also get ready to sing loud to classic hits like "Summer of '69" and "Heaven."
Greta Van Fleet: March of the Peaceful Army
May 16, Red Hat Amphitheater
2017, Greta Van Fleet's first year as a professional band was comprised of sold-out concerts in North America and Europe, glowing press, accolades from Elton John, Nikki Sixx, Tom Hanks and more, and their notoriety just keeps rising—a performance on SNL, a GRAMMY Award (Best Rock Album) for their 2019 release "From the Fires" plus more. Catch this high-energy hard rock quartet in their glory.
An Evening with Dawes
May 17, North Carolina Museum of Art
The forward-thinking band's recent album "Passwords" explores politics and modern age relationships, and it's a work of art—making the museum park a spectacular match for the Los Angeles' bands live show.
Artsplosure - The Raleigh Arts Festival
May 18, downtown Raleigh
The arts take over streets of downtown Raleigh during Artsplosure with sidewalk chalk murals, large-scale, interactive visual art installations, an Art Market with more than 170 exhibitors and more! The festival balances critically-acclaimed national artists with some of N.C.'s best performing and visual artists. 
Paul McCartney
May 27, PNC Arena
Beatles legend Paul McCartney will be at PNC Arena to perform tracks off his newest album "Freshen Up" plus of course Beatles hits we all know and love. Get a ticket to ride...straight to Raleigh!
The Music of Pink Floyd
May 30, Duke Energy Center for the Performing Arts
Accompanied by a full rock band, the North Carolina Symphony gets in touch with a darker side to perform Pink Floyd's timeless classics. Laser lights will be timed to the music for an unforgettable night at the Duke Energy Center's Meymandi Concert Hall.
Outlaws & Renegades Tour: Travis Tritt & Charlie Daniels Band
May 30, Koka Booth Amphitheatre
Rock out to Travis Tritt and Charlie Daniels Band in Cary, plus The Cadillac Three, also being featured during this night in the outdoors filled with country classics. Put on your cowboy boots and dance the night away to "The Devil Went Down to Georgia," "T-R-O-U-B-L-E" and much more.
Hootie & The Blowfish Group Therapy Tour
May 31, Coastal Credit Union Music Park at Walnut Creek
Iconic pop band Hootie & The Blowfish brings their highly-anticipated tour to Raleigh, performing classic hits that everyone knows and loves like "Only Wanna Be With You" and "Let Her Cry."

Header photo: Garrett Poulos
Comments