24 Hours in Raleigh, N.C., with Linda Dallas
Thursday, February 16, 2017, 6am by visitRaleigh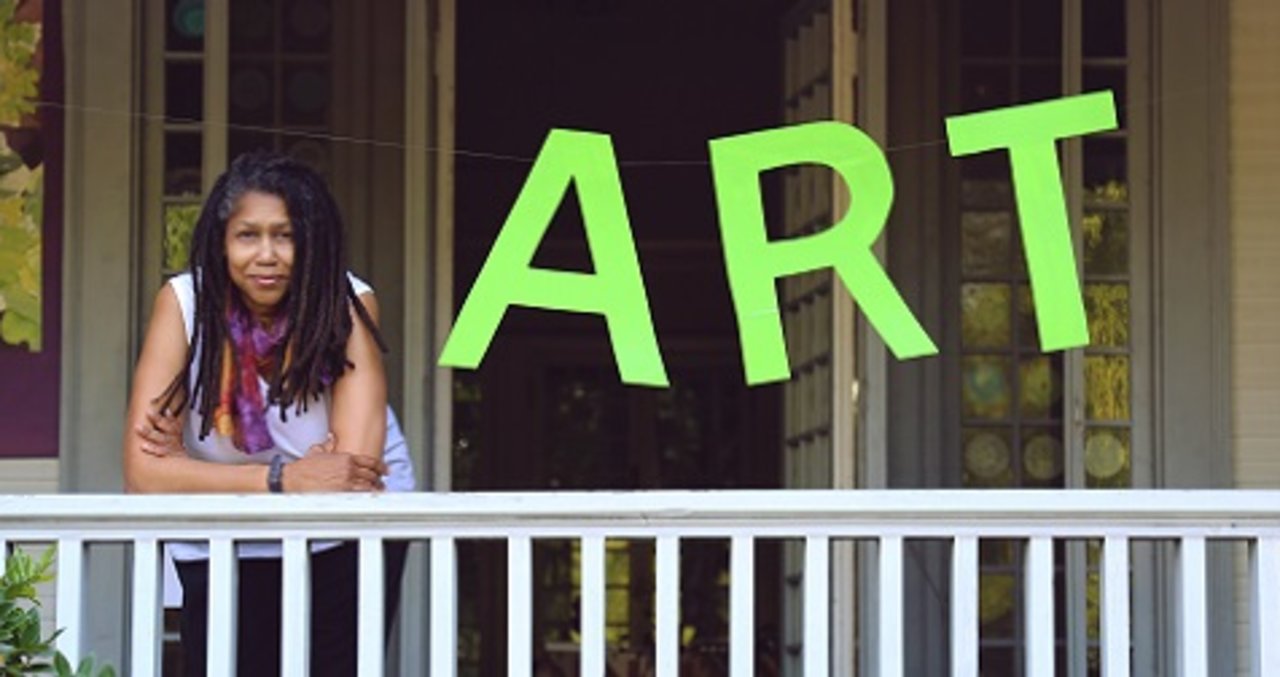 Raleigh, N.C., artist and illustrator Linda Dallas draws inspiration from the kitchen—using color, texture and perspective to transform food into fine art—as well as from the smart and creative community around her. Visitors to her Blount St. studio can feast their eyes on an array of large- and small-scale watercolors, participate in interactive workshops and meet the artist at studio events, such as First Friday. As an artist in Raleigh, Linda says she's spoiled with the vast choices of places to go to get her imagination flowing. With that in mind, we asked Linda about a way to spend an awesome 24 hours in her hometown. Her ideal day? Experiences that combine these key ingredients: art, learning and food.
In her own words, this is how Linda Dallas would spend 24 hours in Raleigh, N.C.:


Breakfast/Morning
Yellow Dog Bread Company
Any ideal day must begin at my home away from home—Yellow Dog Bread Company. Their specialties are handmade artisan breads and warm welcomes. My usual order is an iced latte and a cranberry pecan scone, but they have a wide variety of goodies so you'll be spoiled for choice.
Linda Dallas' Art Studio
For me, no day would be complete without making some time for the paintbrush, so next on the schedule is a private watercolor lesson with yours truly. Interested in practicing some basic watercolor techniques or trying your hand at some plein air painting from the studio front porch? Each lesson is designed for the skill level and interests of the learner, a fun experience for all art lovers from the absolute novice to more experienced painters.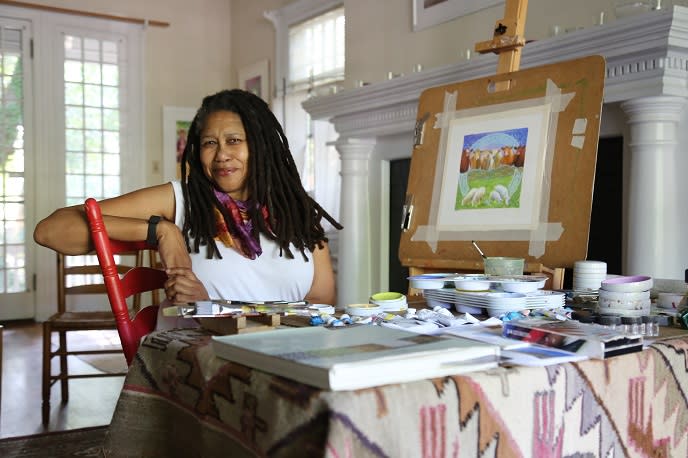 Lunch/Afternoon
The Station
All that creative work is bound to give you an appetite. Lunch at The Station is the next stop on the ideal day agenda in Raleigh. The outdoor seating area is perfect place to chat with friends, people-watch and enjoy a side order of French fries (it's ok to splurge on this ideal day!). Besides, you never know when inspiration will strike. The Station's wall of pickles was the catalyst for my painting Preserve (pictured below: Preserve by Linda Dallas on left, The Station on right).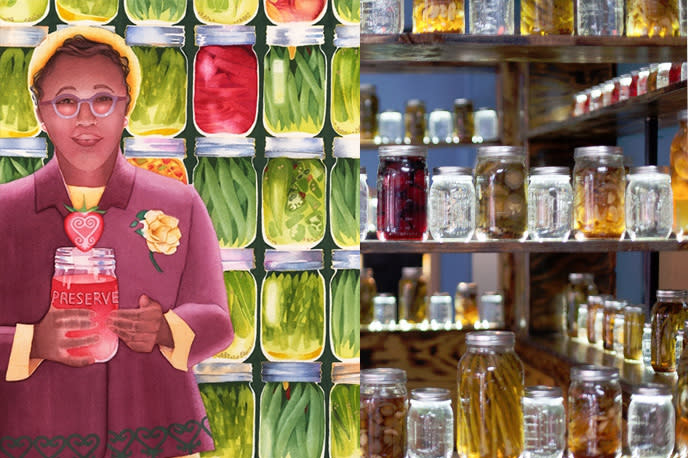 So & So Books
A perfect after-lunchtime activity is to browse the shelves of a local bookstore. So dash just across the street to the locally-owned and -operated So & So Books, a thoughtfully-curated selection of books in all the major genres.
Piedmont Picnic
Next up, a workshop with the Piedmont Picnic Project. Founders Amanda Matson and Elizabeth Weichel use food history to build awareness and skills around traditional food practices including foraging, gardening, mixology, preserving, fermenting and creative reuse. A Piedmont Picnic workshop might have you strolling along the greenway system nibbling henbit (an edible herb) or participating in the Blackberry Brigade at Raleigh City Farm.


Dinner/Evening
Bida Manda
Now for an early supper at Bida Manda, where hospitality is a genuine art. This thoughtful gathering place celebrates the diverse food traditions and culture of Laos. The pumpkin curry is a masterpiece, but it's impossible to go wrong with this menu. The folks at Bida Manda (brother and sister Van and Vanvisa Nolintha are behind this raved-about spot) truly understand the power of food to bring people together. Be sure to make a reservation, this place is super popular!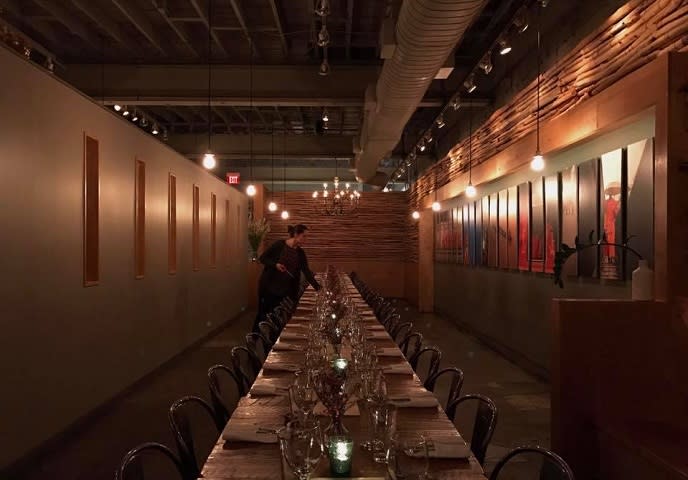 The Justice Theater Project
A wonderful follow-up to a delicious meal is some thought-provoking theater, and The Justice Theater Project always delivers a powerful experience. Whether I'm on hand for their holiday production Black Nativity or their most recent musical Zuccotti Park, the curtain call finds me on my feet with tears in my eyes and a new insight in my heart. Bravo for these talented people who embody the idea that art inspires change.
Vita Vite
If you're in the mood for a nightcap, then Vita Vite is the perfect place to wind down, enjoy a glass of wine and appreciate art by regional artists. Vita Vite (Italian for "life and wine") is a beautiful space that brings wine, food and people together.


Make a Trip
See Linda's work for yourself at her studio during events throughout the year or during a scheduled appointment and chat with the artist herself. Better yet, shop for art for your home or to give your family and friends—after chats with Linda, you'll be able to share the special stories behind pieces you choose. If you want to try your own hand at watercolor, take one of Linda's classes, which include subjects like painting with primary colors and painting with gouache. Learn more  


The Station photo courtesy of The Station. Bida Manda photo courtesy of Bida Manda.
Comments