30 Hand-Picked Experiences for Your Winter Bucket List in Raleigh, N.C.
Tuesday, December 19, 2017, 5pm by Michael Robson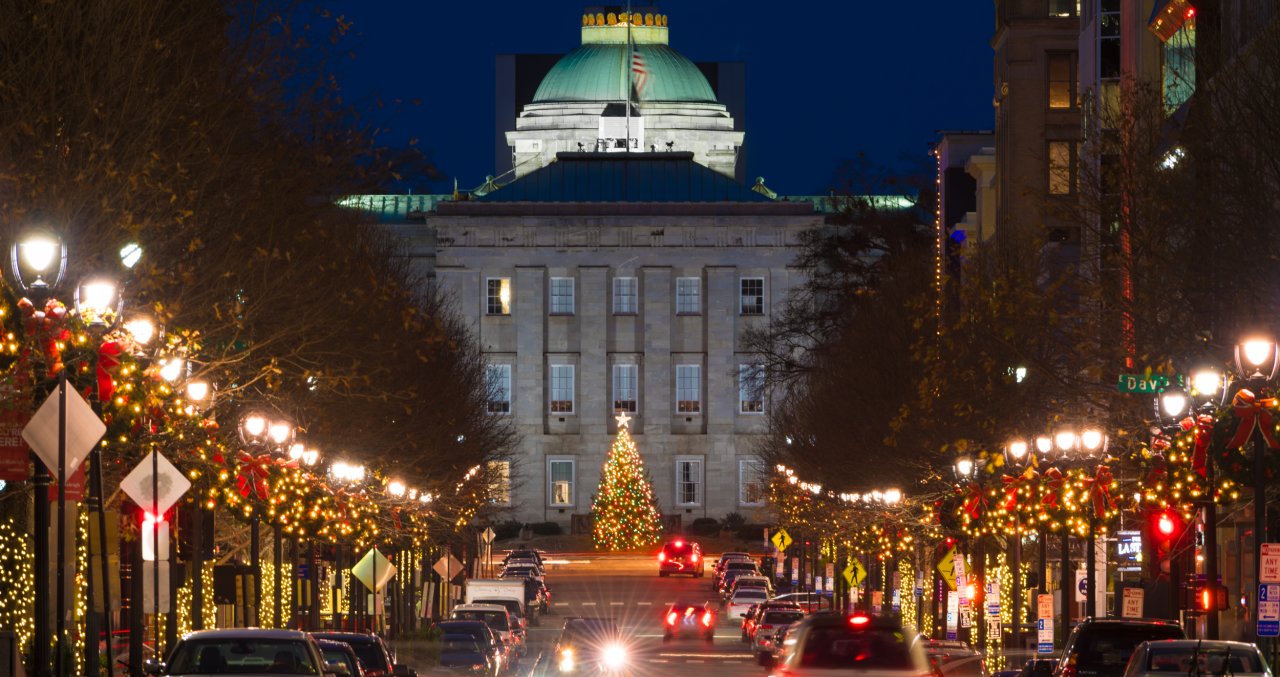 Scarves and gloves ready? Dreaming of hot chocolate? Fingers crossed for a good snow? We've got big plans this winter in Raleigh, N.C.! To jump-start your new year, we've put together this list of 30 items for your winter bucket list, perfect for planning a trip to Raleigh with friends and family. Need more inspiration? Follow us on Instagram or give us a shout on Twitter—we're here to help!
1. Plan a weekend around the African American Cultural Celebration (1/27)—a statewide kickoff of Black History Month—at the North Carolina Museum of History. This 17th annual event brings together 75+ musicians, storytellers, dancers, chefs, historians, artists and more in downtown Raleigh for a day of pride and celebration of culture.
2. Take on a favorite annual Raleigh tradition—the Krispy Kreme Challenge (2/3). One of America's most unique running events (and toughest eating events!), the Krispy Kreme Challenge requires competitors to run five miles, eat a dozen donuts at the halfway point and hit the finish line in under one hour. Started in 2004 with just a handful of North Carolina State University students, the annual event now draws nearly 8,000 runners decked out in costumes along with plenty of media attention. For the curious, those doughnuts total 2,400 calories and 144 grams of fat—but who's counting!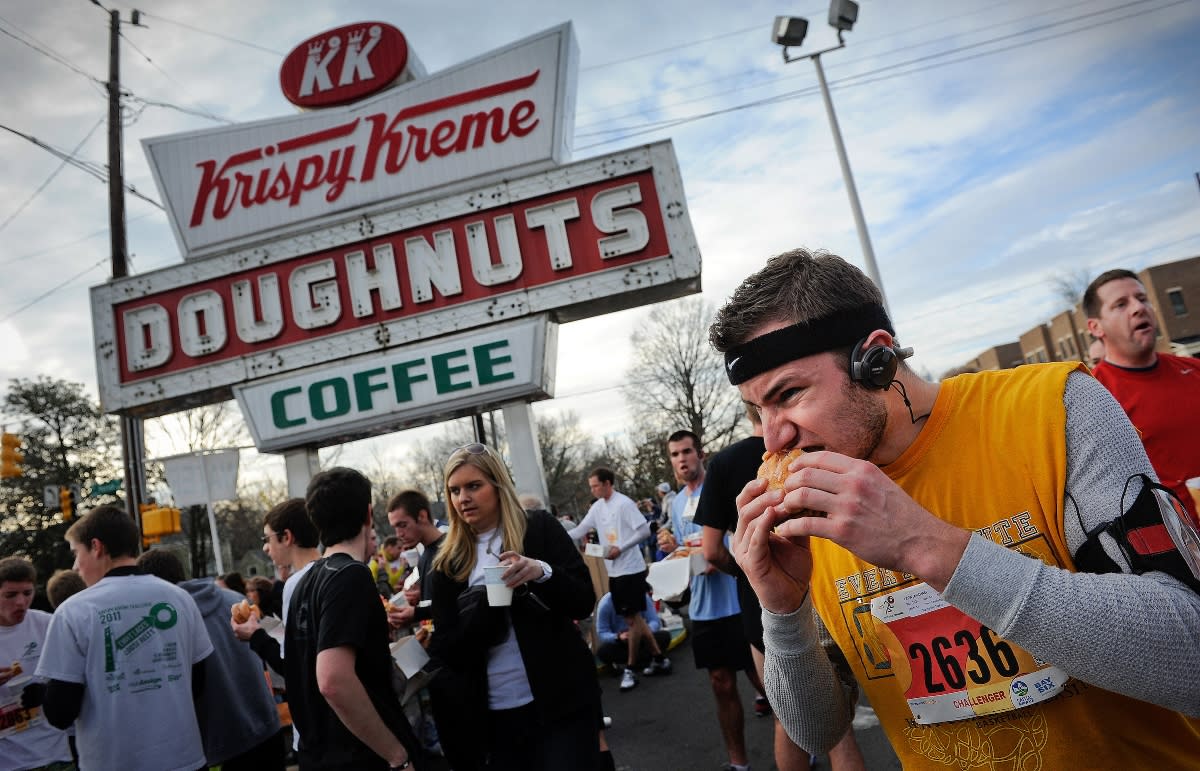 3. Explore North Carolina State University's incredible James B. Hunt Jr. Library—it's been called the "library of the future," named the 14th most beautiful library in the world and one of the 10 most amazing U.S. college libraries (among many other accolades). At 221,000 square feet, Hunt serves as the main library for engineering, textile and other science program students and faculty. It's open to the public, and individuals can take self-guided tours or walk-in tours at scheduled times. As an added bonus: it's one of the most Instagrammed spots in Raleigh, N.C.!
4. Ring in 2018 with fireworks, a 90-foot-tall Ferris wheel and a giant acorn drop in downtown Raleigh! First Night Raleigh (12/31), a downtown Raleigh New Year's Eve celebration for more than 25 years, is an all-day event with more than 100 performances (music, dance, theater, comedy and more) across 35 venues. Tons of kids activities, a 90-foot-tall Ferris wheel, a countdown to midnight (where, yes, a giant acorn drops from the sky as the clock strikes 12) and celebratory fireworks highlight a full day of festivities.
5. Grab dinner at Jose and Sons—a popular Mexican comfort food spot where you should absolutely order the chicharrón and waffles—then hop just a couple doors down to have a blast (and a beer) at Boxcar Bar + Arcade in downtown Raleigh, where air hockey showdowns, pinball games, Mario Kart battles and more make for an awesome late-night stop or easy Sun. afternoon hangout.
6. Lace up your skates at Parkside Town Commons Ice Rink (through 1/7), a covered, outdoor ice rink that's fun for the whole family over the holiday season (open on Christmas and New Year's Day!).
7. Kick back with a beer at the world record-setting Raleigh Beer Garden, then another one just up the block at Hibernian Restaurant & Pub in downtown Raleigh's Glenwood South. (Both are the brainchildren of passionate mind Niall Hanley).
 
8. Join the Redvolution and cheer on the NHL's Carolina Hurricanes at PNC Arena. The Canes (as they're locally called) should be in the thick of the playoff hunt all season long. They've been spectacular at home this year, too, so scoop up some tickets to catch the action in person. Check out the Hurricanes Homegrown Series to find out about some of the best chances to pair hockey with local food, music and beer at the arena!
9. Become a member of the most secretive foodie club around—the Super Secret Sandwich Club at downtown Cary's Pizzeria Faulisi (where the Neapolitan-style pizza rocks, too). Each Fri., the pizza shop creates 20 handmade sandwiches for lunch—they sell out within minutes! Here's everything you need to know about scoring one of these limited-run sandwiches each week.
10. Settle in for a meal at Poole's Diner, the retro-chic Southern diner where chef Ashley Christensen (recently named Eater's Chef of the Year) first launched her empire of Raleigh eating and drinking spots 10 years ago and has helped build bigger and better things for Raleigh's food scene ever since. Pro tip: you can't go wrong with anything on the menu, but Christensen's famous macaroni au gratin sells nearly 15,000 dishes per year—almost every table orders one! 
11. Experience a Winter Wonderland at Bond Park (1/26-27) in Cary, where an amazing sledding hill will be created with man-made snow, and tubes will be provided so you can catch some speed as you fly downhill (dress accordingly and register in advance!).
12. Head to downtown Raleigh's N. Person St. neighborhood, where "blocks from the Capitol, a less buttoned-up Raleigh is cultivating its entrepreneurial spirit led by an expanding creative class," according to a recent piece from Food & Wine. You'll find restaurants, bars, bakeries, creative boutiques and more, all within a couple blocks, which makes it easy to spend an entire day or night exploring.
13. Visit the North Carolina Museum of Art to see a new featured exhibit, Inspiring Beauty: 50 Years of Ebony Fashion Fair (through 1/21). The exhibition explores the history of the Ebony Fashion Fair (1958-2009), a traveling fashion show that provided an empowering image for black women and features 40 stunning ensembles (gowns, coats, suits) by designers such as Stephen Burrows, Pierre Cardin, Christian Dior and more.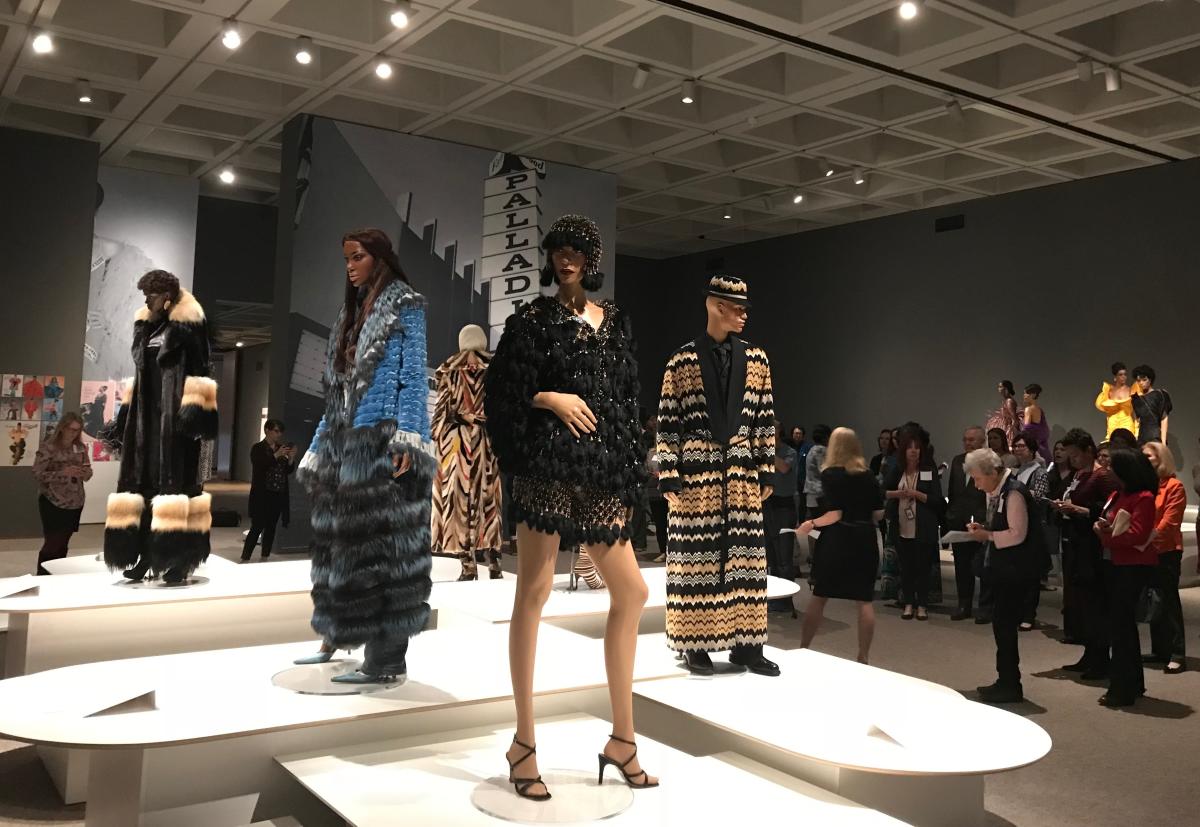 14. Spend a day (or two) shopping, dining and exploring North Hills, the shopping haven in Midtown Raleigh that's an eclectic mix of 130-plus local shops, restaurants bars and hotels. After (or in between) shopping stops, grab some food and a handcrafted brew at local favorites like The Cowfish at North Hills, Vivace or Yard House.
15. Visit any number of incredible light displays across the area, including Piper Lights (through 1/6), a family-run light display in Wake Forest that's been in action for 30 years now. The seven-acre light display that connects yards and jumps across a pond received national recognition in 2016 when the family was named winners on ABC television network's Great Christmas Light Fight.
16. Take a walk through the jaw-dropping displays at Koka Booth Amphitheatre's North Carolina Chinese Lantern Festival (through 1/14), where hundreds of larger-than-life lanterns and more than 15,000 LED lights make up 20 distinct displays, including the spectacular 200-foot-long, 21-foot-tall Chinese Dragon that sits on Symphony Lake. Use our event guide to know what to expect before you go!
17. Visit Raleigh-area breweries, earn rewards! The Raleigh Beer Trail, made up of the nearly 30 breweries in Raleigh, N.C., lets you download a Passport, collect stamps when visiting breweries and send it in to earn your prizes (a stainless steel bottle opener, a pint glass hugger and T-shirt for visiting 15 breweries!).
18. Let loose with The Avett Brothers (12/31), playing their annual New Year's Eve show at PNC Arena in Raleigh this year!
19. Planning to be out and about for a fun night in downtown Raleigh? We know you're going to end up hungry, and we've got your covered with these 18 spots to grab late-night grub near the city's center. Beer-battered pretzels, burgers and shakes, tacos that hit the spot and a lot more can be found outside of nightlife spots all over town.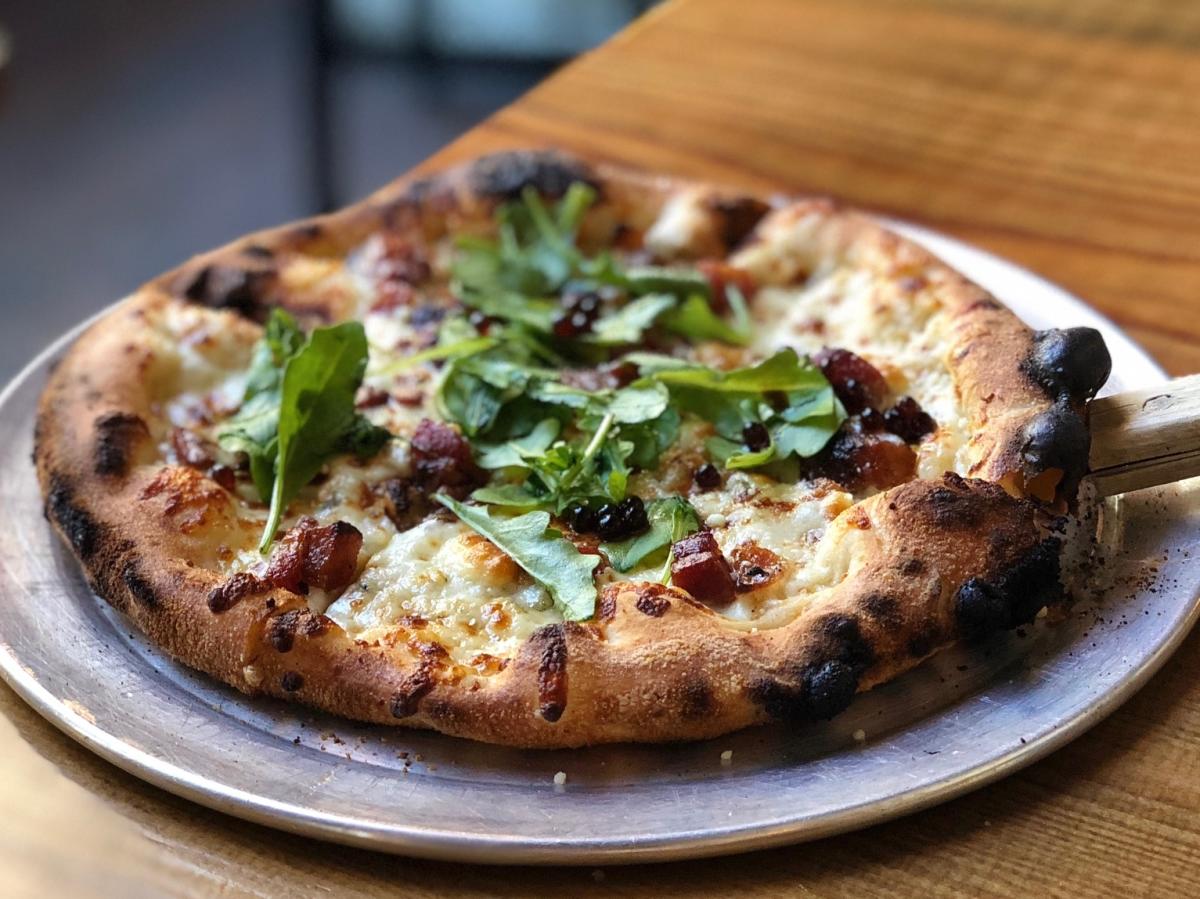 20. Escape from the cold weather and cozy up at these five spots serving awesome hot chocolate, including downtown Raleigh's very own bean-to-bar gourmet chocolate maker, Videri Choclate Factory, who just celebrated six years of goodies in Raleigh's Warehouse District.
21. Spend a weekend in Cary at The Umstead Hotel and Spa (recently named one of the top 50 hotels in the world and the third best hotel in the U.S. by Condé Nast!), or at The Mayton Inn (Cary's first boutique hotel, a beautiful 44-room Georgian-style property).
22. Find this brand-new, functional piece of art inside of William B. Umstead State Park. A fallen red oak tree—approximately 25 feet long and several feet high—has been transformed by chainsaw artists Jerry Redi and Randy Boni. The stunning piece, just completed in Nov. of 2017, is stopping park-goers in their tracks, pausing for photo opps and to appreciate the intricate found beautifully carved into the wood. Use our guide to plan out exactly how to find it among the park's 22 miles of hiking trails and 13 miles of multi-use trails!
23. Visit the free-admission North Carolina Museum of History (founded in 1902, the museum just celebrated an incredible 115 years in downtown Raleigh!) to see the featured exhibit, "North Carolina and World War I," which examines N.C.'s role in the "war to end all wars." Opened in April of 2017, the 6,500-square-foot multimedia exhibit has already surpassed 200,000 visitors, making it the most-visited exhibit in the museum's history.
24. Once done at the North Carolina Museum of History, hop just a few steps over to the North Carolina Museum of Natural Sciences (the state's most visited attraction in 2016 with nearly a million visitors). A new featured exhibit, Mazes & Brain Games, opens up Jan. 20 with a mind-boggling collection of 3D puzzles and games.
25. Snap your selfie at the All Are Welcome wall near chef Ashley Christensen's Poole's Diner (plus find these other murals around town). This mural from artist Luke Buchanan—completed in spring of 2016 on the outside of a building that is expected to house a future pizza joint from James Beard Award-winning chef Ashley Christensen—instantly became one of the most popular photo spots in the Raleigh area.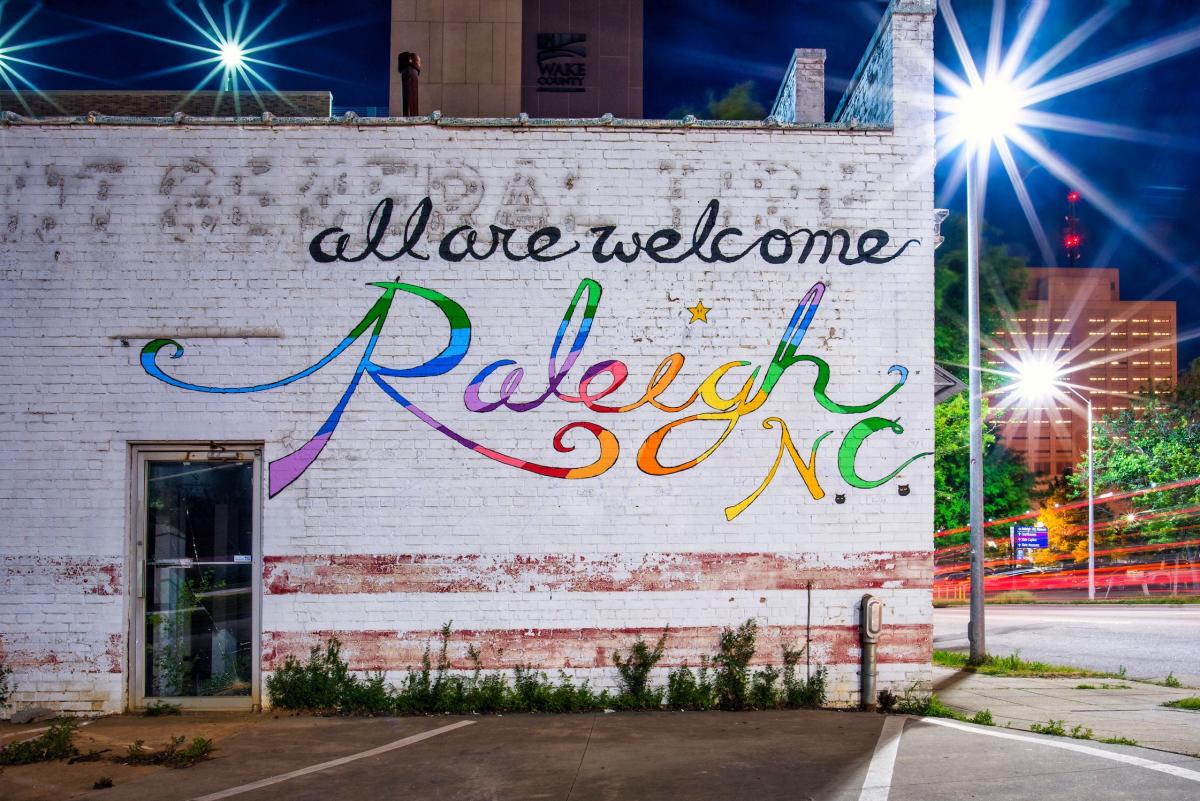 26. Take a day to challenge yourself (mentally and physically) and reach new heights at Triangle Rock Club, with 100 climbing lanes and walls towering to 55 feet!
27. Dig in at one of these six new restaurants (including a neighborhood cocktail bar that's opened up to rave reviews), plus check out this epic guide from Food & Wine on where to eat and drink if you have 48 hours to spend in Raleigh!
28. Make reservations to grab lunch, dinner or drinks at Brewery Bhavana, the brewery, bookstore, flower shop and dim sum restaurant in downtown Raleigh that was just named one of the "Top 10 Coolest Places to Eat in 2018" in the world by Forbes! Brother and sister Vansana and Vanvisa Nolintha, who own Brewery Bhavana along with brewmaster Patrick Woodson, are no strangers to good food and big accolades. They're also the masterminds behind Bida Manda, a Laotian restaurant right next door that's one of the most sought-after dining spots in the city. Brewery Bhavana, which opened in March of 2017, was also named one of the top 10 new restaurants in the country earlier in 2017 by Bon Appétit.
29. Take a day to discover downtown Raleigh's Warehouse District, recently named one of 12 "neighborhoods across America about to get crazy popular" by Thrillist. You'll find hand-sewn denim, Carolina barbecue, locally-brewed beer, a contemporary art museum, a gourmet chocolate factory and more—all within a two or three block radius. Union Station—a forthcoming multi-modal transit hub—is set to open in early 2018, bringing better access and even more amenities to the fast-growing neighborhood.
30. Pay a visit to one of the oldest restaurants in Raleigh, Clyde Cooper's BBQ, celebrating 80 years of slow-cooked pork shoulders on Jan. 1, 2018. Here, you can't go wrong with a plate of chopped barbecue and fried chicken with some collards on the side. Save room for banana pudding, of course, and wash it down with a little sweet tea. Or go simple and get a sandwich, the special's only $8.50, though nothing here will break the bank, and you can fill up for as little as $5. Today, like every day of the 50 years that Clyde Cooper himself owned the restaurant, Cooper's is cash only—so come hungry, but come with a little folding money!
Photos: Krispy Kreme Challenge via NCSU/Marc Hall; Ashley Christensen via Lissa Gotwals; Hunt Library via North Carolina State University
Comments