32 New Things to Do in Raleigh, N.C., This Spring
Wednesday, April 19, 2017, 7am by Tabletop Media Group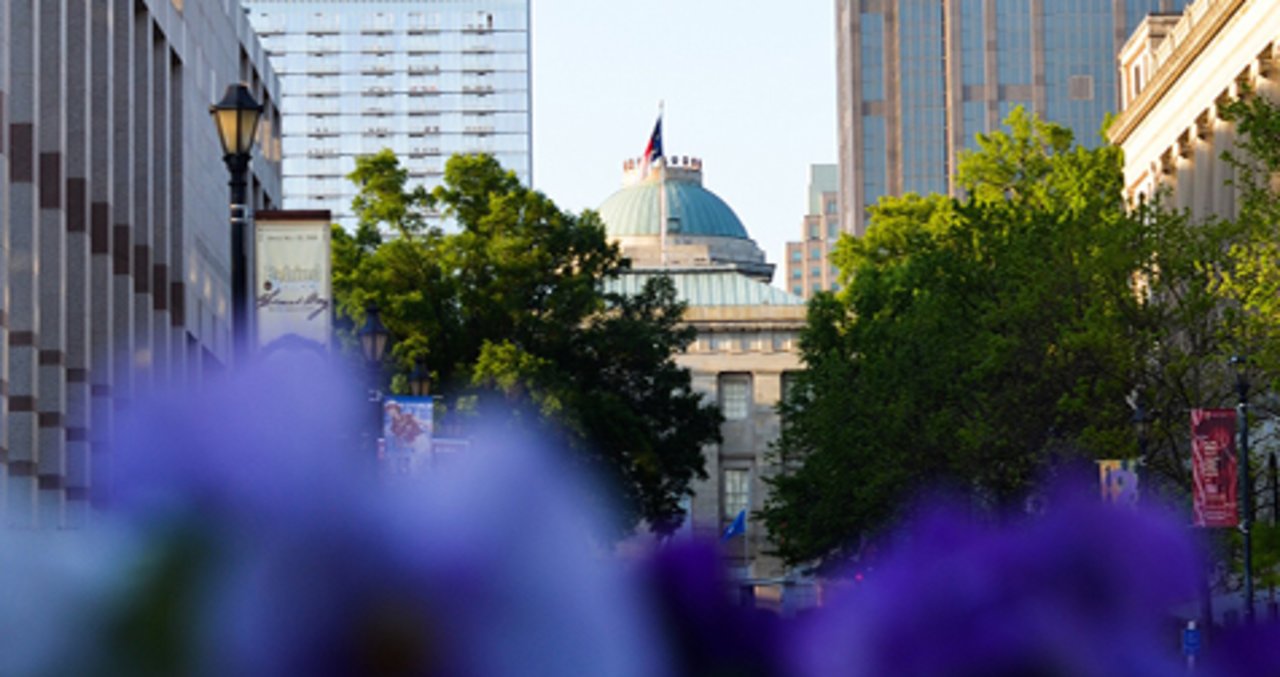 Cheers to new adventures! Spring is in full bloom in Raleigh, N.C., not only with beautiful outdoor landscapes but also with awesome, new experiences. We've listed 32 new things for you to do here—places to eat, places to stay and more—that have recently opened or are coming this spring or early summer. From enjoying craft cocktails underground to listening to music under the stars, there's a lot to check out!
 
New Nightlife Spots
Looking for some new nightlife options? Owner of the local-favorite Hibernian Restaurant & Pub and Raleigh Beer Garden (with world's largest selection of draft beer!) Niall Hanley just opened up Watts & Ward as downtown's newest underground bar. Watts & Ward serves up refreshing craft cocktails and bottled beer. This 6,000-square-foot, multi-room hideout is located in the basement of the historic Montague Building and offers a 1920s America atmosphere.
Want to check out great views while sipping on a tasty beverage? Located at the new AC Hotel Raleigh North Hills, Level7 offers a European-inspired experience with N.C. spirit. This brand-new rooftop bar overlooks the North Hills area and is a great place to enjoy cocktails and tapas.
New Distillery
The quaint town of Wendell certainly lives up to its motto, "Small Town, Big Charm." The newest addition to Wendell's downtown is Oaklee Distilling Co. Beginning on May 5, the distillery will be open for tours and tastings. Enjoy samples of their Boots Vodka, which is distilled from locally-grown sweet potatoes and corn. Boots Vodka is currently available throughout the area at ABC stores.
 
Eight Awesome New Restaurants
Don't miss new additions to the area's food scene! Try Neapolitan pizza from Cary's Pizzeria Faulisi; small plates of Mediterranean fare paired with excellent wines at Vidrio; Latin-inspired street food at so•ca; and delicious drinks and hot dogs at The Cardinal. Check out all eight restaurants on our recent list: Eight New Restaurants You Have to Try in Raleigh, N.C.
Untold Tales Tours
Scandal, murder, ghost tales and Civil War history! The new Untold Tales Raleigh Walking Tour run by the Triangle Glides covers approximately two miles of easy walking in downtown Raleigh. An expert guide tells you the little-known, true tales of the historic capital city, including the gruesome fate of the namesake of the city, tales of the dreaded pillory, ghost tales and more!
 
North Carolina Courage Soccer
Catch a North Carolina Courage soccer game at WakeMed Soccer Park in Cary. The newest team of the National Women's Soccer League is bringing the heat! Check the schedule, here, for games all spring and summer.
Live Music Series with Skyline Views
Dorothea Dix Park will be hosting its first music series this summer, Y'All at Dix Park, presented by Deep South Entertainment. The Sat. concerts (the first one being June 24) each feature four to five local acts and food trucks on-site. Picnics are definitely encouraged. And get ready for some photo opps with a great view of the downtown Raleigh skyline from the park!
 
Cheers to New Breweries!
Enjoy a pint of N.C. beer at one of the area's new breweries. Brewery Bhavana is a brewery, taproom, dim sum restaurant, library and flower shop all in one. Taste delicious beers in the heart of downtown Raleigh created by head brewer Patrick Woodson, all of which pair perfectly with dim sum options. Ultimately, it's a gathering space welcoming people from all walks of life, backgrounds and futures.
Another new brewery to check out this spring is Brice's Brewing Company. The town of Garner's first brewery features a Belgian-heavy beer lineup. Sip on the Intermezzo Belgian Dubbel, featuring notes of dark caramel, orange and slight pepper.
Catch a pint at Little City Brewing + Provisions Co. in downtown Raleigh, with a modern, wide-open and lively tap room. (Hint: The giant "Local N.C." sign makes for a great photo/Instagram opp!)
Jordan Lake Brewing Company in Cary nods to the N.C.-favorite Jordan Lake. The Sandy Beach Blonde Ale, a lightly hopped thirst quencher, is a great beer for the spring!
 
Sweet Treats
FRESH. Local Ice Cream is now open in downtown Cary! This family-owned business makes homemade ice cream with ingredients from local farms. Order the banana pudding ice cream in a waffle cone for the perfect sweet treat! Or go for a classic!
Also, plan to visit Two Roosters Ice Cream this June at their new brick-and-mortar location in Raleigh's Greystone Village shopping center. This popular food truck is currently scooping from a vintage camper and is excited to open their new location in time for the warm summer months.
 
Expanded Museum Park with New Art
The North Carolina Museum of Art recently expanded its Ann and Jim Goodnight Museum Park and is featuring awesome, new art. New, long-term installations include artist Jaime Hayon's SCULPT. C, an interactive play structure, and Jaume Plensa's Awilda & Irma, two larger-than-life head sculptures. Check them out here! Walk around the 164-acre park to take in all the art and the natural beauty, and after exploring, enjoy a picnic lunch.
Room Escapes
You and your friends are trapped in a room with a zombie! Think you have what it takes to escape? Raleigh Room Escapes offers quite the adventure for groups. Inside each room are clues scattered throughout. Move, touch, pull, turn, twist and open as many things as you can to find clues, and hope you make it out before the buzzer! Their newest room escape is The Watering Hole—the first mobile room escape in N.C.—a mysterious trolley that transports you back to a pub in the land of Eire.
 
New Downtown Music Venue
Imurj is Raleigh's newest collaborative space for emerging visual artists, performing artists and fans in the Warehouse District. Catch a live performance by one of your favorite N.C. musicians, try local beers on tap and snack on local eats!
New Coffee Spots
Get your caffeine buzz on at Sir Walter Coffee, a community-based coffee barista bar, tea house and bottle shop. We're loving the fact that this new shop is the only spot in downtown Raleigh to serve bubble tea!
Also, opened in the beginning of the year in downtown Wendell, 41 North Coffee is a great place to relax, catch up with friends and take in Wendell's small town charm. Try the caramel macchiato, and their smoothies are great for the spring
 
Shopping Opps
Headed up by a family that wanted to create a place where visitors can get a taste of the community's charm and make a few friends in the process, Old Town Market Shops is a new family- and pet-friendly shopping experience in Wake Forest offering an open air flea market, farmers' market and speciality shops with local crafters and artisans.
Also, head to Sugar Magnolia Cafe in downtown Wake Forest to explore more than 35 artists and artisans while enjoying freshly-prepared dishes and drinks.
 
Little House Museum & Gallery
Are you a history buff? Make plans to check out the new Little House Museum & Gallery in Rolesville. Learn about the four generations of the Terrell family who once lived at the house and plan to visit the adjacent gallery space, which thematically pairs antique arts and crafts with contemporary works by local artists.
 
New or Newly-Renovated Places to Stay
Match some of these new experiences with a stay at a new or newly-renovated hotel:
Comments