48 Hours in Raleigh, N.C.: Where to Eat and Drink
Wednesday, June 06, 2018, 9am by Tabletop Media Group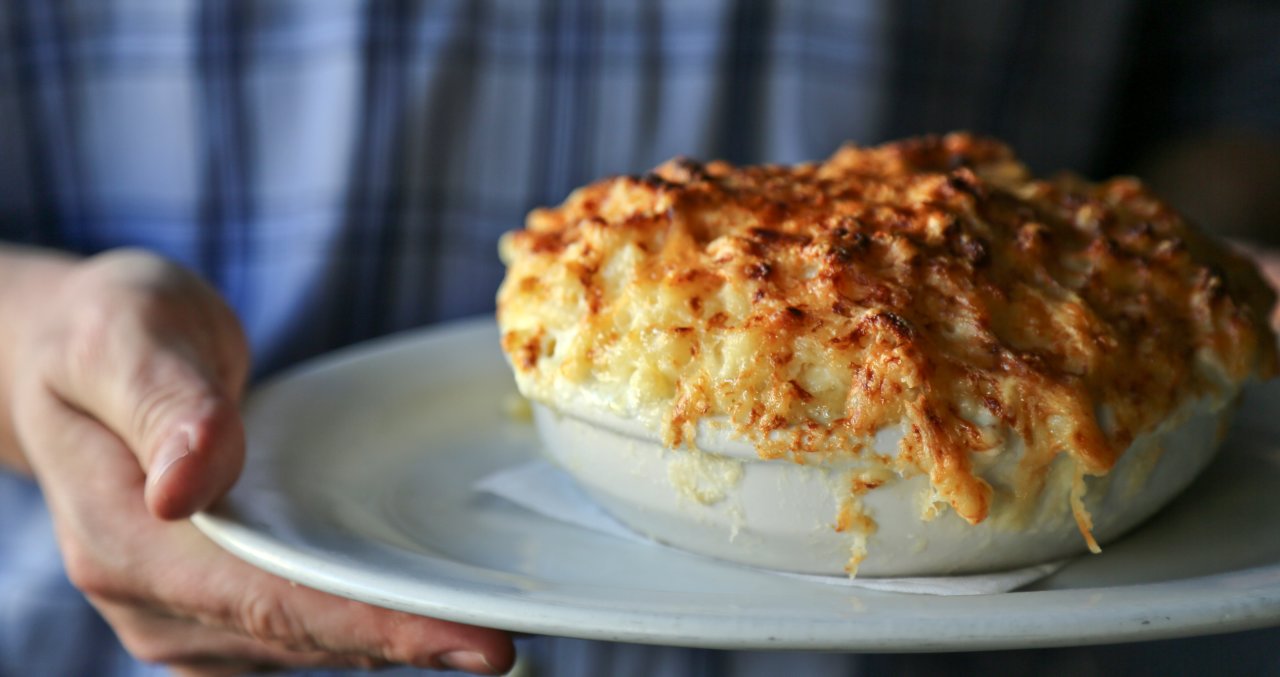 North Carolina's capital is a hot-spot destination for foodies and culture seekers alike, with restaurants founded by nationally-acclaimed chefs, an abundance of arts offerings, happening music venues, a world-class set of museums and more. And it certainly helps that the City of Oaks has been recognized as one of "America's Favorite Food Cities" by Travel and Leisure, called one of the "Hottest Food Cities of the Year" by Zagat and racked up a whole bunch of James Beard Foundation Award nominations in recent years.
With 48 hours in Raleigh, you can hit some of the most noted places to eat and drink—we've curated a two-day itinerary packed with a plethora of things to do!
 
Day One

Morning
Start your day by paying a visit to Beasley's Chicken + Honey, located in downtown Raleigh. Opening up at 11am on Sat. and Sun. for the brunch crowd, you'll want to show up a bit earlier than that to snag a spot near the front of the line at this popular eatery from James Beard Award-winning chef Ashley Christensen. You can't go wrong with their famous fried chicken and waffles drizzled in honey, a true Southern staple, or try the Hot Chicken Eggs Benedict—two poached eggs with Béarnaise sauce, creamed collard greens and buttermilk biscuits.
Afternoon
After a delicious brunch, venture out to visit some of the 15+ museums across the area. Pop into the North Carolina Museum of Natural Sciences in downtown Raleigh to see the Southeast's largest natural history museum. With four floors of exhibits, live animals, gift shops and restaurants, you can definitely spend hours here. Take the path down the skywalk and check out the Nature Research Center, a wing of the museum where you can watch research scientists at work. A coffee or a smoothie from the museum's restaurant—The Daily Planet Cafe—works as a great afternoon pick-me-up if needed.
Right across from the North Carolina Museum of Natural Sciences is the North Carolina Museum of History, showcasing more than 14,000 years and 150,000 artifacts of N.C. history, from native inhabitants to the 20th century.

If you're someone who likes to keep moving, check out the multitude of other museums such as the North Carolina Museum of Art, where both indoor and outdoor exhibits and more than a dozen galleries are worth exploring (and the 164-acre Ann and Jim Goodnight Museum Park, featuring monumental public art installations, may steal the show on a beautiful day).
End your museum tour at CAM Raleigh—a progressive museum curating the most contemporary works of art and design possible—those still emerging, growing and living. Get inspired by the architecture, art and exceptional service. Exhibitions change throughout the year and the museum is free to the open public on First Fridays.
From CAM, it's just a quick walk to either The Pit (whole hog goodness with a gourmet touch) or Clyde Cooper's BBQ (at 80 years old, one of the longest-running barbecue joints in the state) for a healthy dose of authentic North Carolina 'cue. Chopped pork sandwiches, fork-tender brisket, a side of hush puppies and generous helping of banana pudding are musts on any visit to the area.

Afterwards, stop by Boxcar Bar + Arcade for post-lunch drinks and games. You can bring your kids or simply act like one at this bar filled with hundreds of arcade games, a full liquor bar and 24 constantly-rotating draft beers from local breweries. Enjoy beers made just down the road like Hell Yes Ma'am from Raleigh Brewing Company and Shotgun Betty from Lonerider Brewing Company while reliving your childhood.
 
Evening
Once you've worked your appetite back into high gear, head to MOFU Shoppe in downtown Raleigh for dinner, a new restaurant born from the makings of a local food truck that won season six of Food Network's "The Great Food Truck Race," and features menu items inspired by the foods commonly eaten in several Asian countries (but with Southern influence!). A selection of small plates like the pork and chive dumplings along with crispy smoked pork belly, plus large plates including the five-spice duck and buttermilk fried flounder tacos, lead a menu full of favorites that are tough to choose between.

If you're in the mood for seafood, try 18 Seaboard, a top-rated destination for delicious cuisine, service and hospitality. We recommend starting with their oysters topped with pimento cheese and prosciutto before enjoying a large plate option (menu items like the blackened snapper with green garlic, spring squash and Spanish romesco are always winners).
If you're still full from lunch, head to The Cortez for light appetizers and cocktails. Check out their oyster bar where they have dollar oyster happy hour from 5-6pm, Tues.-Sun. Along with oysters, try a handcrafted cocktail like the O.T. Daiquiri, which contains toasted coconut infused rum, lime, brown sugar and fresh pineapple.
 
Late Night
After dinner, take a walk around downtown Raleigh to make room for dessert! Both Videri Chocolate Factory and Bittersweet are great places for a post-dinner sweet treat.
At Videri, order the frozen hot chocolate to be enjoyed on a warm summer evening or buy some chocolate bars to take back with you as gifts or snacks for yourself (open until 10pm on Fri. and Sat.).
Head to Bittersweet if you want a booze-themed dessert—try their famous Salty Chipwich Ice Cream Sandwich rolled in bourbon caramel corn or split the Key Lime-Tequila Parfait with a friend (open until 2am Thurs.-Sat., Bittersweet is a go-to late night date spot). Whichever you choose, you can't go wrong!
Day Two

Morning
For your second day in Raleigh, start the day at one of these two restaurants with unique, community-oriented models: A Place at the Table or Carroll's Kitchen both allow you to enjoy delicious meals while simultaneously supporting great causes.
A Place at the Table is a pay-what-you-can cafe with a mission to provide community and healthy food for all, regardless of means. You can't go wrong with a latte and the buttermilk biscuit with sage sausage gravy at A Place at the Table. This classic Southern breakfast is perfect to get your busy day started!

Carroll's Kitchen is another great option and is a non-profit social enterprise restaurant dedicated to ending homelessness for women in Raleigh. They also provide job training, life skills mentoring and even housing for women. We recommend ordering a few of the assorted kolache, a doughy pastry containing either sweet or savory fillings. Carroll's Kitchen has a variety of delicious flavors from spinach and feta to cream cheese crumble.
After breakfast, drive over to the JC Ralston Arboretum at North Carolina State University to explore all 10 acres of beautiful gardens yourself, or you can take a free guided tour, available on Sundays. There are 14 different areas at the Arboretum, each housing a different variety of plants and flowers. Take the whole family and let the kids run around or walk hand-in-hand with your significant other while taking in the beautiful views.
 
Afternoon
Once you've worked your appetite back up, relax at the Raleigh Beer Garden where you can choose from the more than 350 beers on tap. With three floors dedicated to beer, there are limitless options. Once you've decided on a beer, order delicious bar food like the St. Arnold Burger topped with beer cheese sauce or the dry rubbed chicken wings. With plenty of outdoor space, including a rooftop garden, the Raleigh Beer garden is a perfect warm-weather hangout.

If wine is more your thing, check out these two happening spots: Wine Authorities and The Wine Feed.
At Wine Authorities there are free tastings available every Sat. Enjoy local cheese plates that pair perfectly with wine. After you've tasted to your heart's content, take a few bottles home with you!
The Wine Feed is another great wine bar that offers a variety of classes and tastings—great for any sommelier want-to-be.
Evening
After you've shopped and drank your way through Raleigh, it's finally dinner time again. For your last meal in Raleigh try one of the many award-winning restaurants—Crawford and Son, Poole's Diner or Garland have earned both their respective chefs and the City of Oaks plenty of national recognition of late.

Led by five-time James Beard Award semi-finalist chef Scott Crawford, Crawford and Son—named 2018 Restaurant of the Year by The News & Observer restaurant critic Gregg Cox—serves up high-level dishes from a seasonal menu in a casual, neighborhood setting that allows guests to feel right at home. Our best advice here is to order as many small plates to share as you can handle, and absolutely be sure to leave room to taste a couple of the desserts.
If you're looking for classic Southern comfort food, Poole's Diner is the place. Another brainchild of renowned chef Ashley Christensen, Poole's has spent the last decade making its mark on the downtown Raleigh restaurant scene (and is known around the world for the macaroni au gratin—seen in the header above—which they serve more than 15,000 dishes of per year!).
If you're looking for something innovative and bursting with unique flavors, try Garland. The menu is put together by Cheetie Kumar, a James Beard semi-finalist chef, and is influenced by the flavors of India and east Asia. Be sure to ask your server for some personalized suggestions from the menu, but we're big fans of the lamb curry and the Cauliflower 65.
Late Night
It's time for some live music! Visit Slim's Downtown, one of downtown Raleigh's oldest bars and music venues. Since 1999, Slim's has provided a stage for bands on the rise as well as established acts wanting to play in a more intimate setting. You can often catch some of your favorite musicians up close and personal at Slim's. Check out their online music calendar for acts playing during your 48 hours in Raleigh!

Header photo: Angie Mosier
Comments