Adrenaline Junkies on the Move!
Friday, April 24, 2015, 5pm by Kristy Stevenson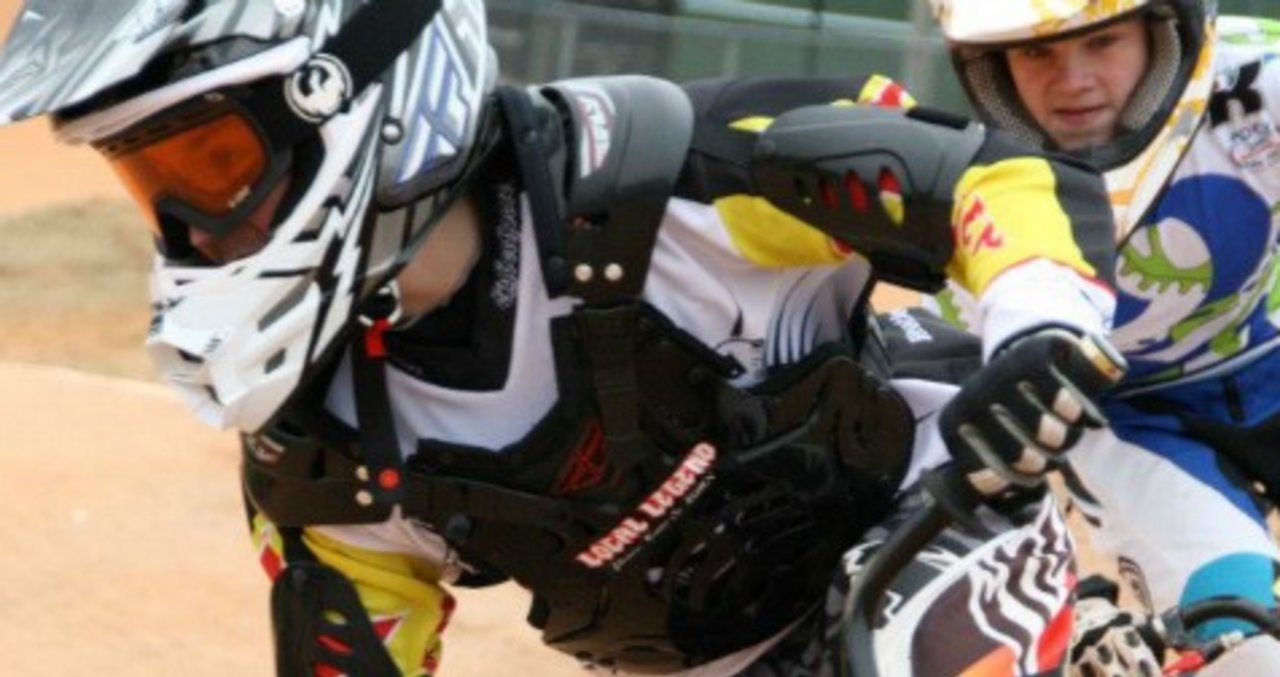 Do the words fun, energizing and outdoorsy describe your perfect day? If active adventure is what makes you happy, then your Destination I.D. is likely that of an Adrenaline Junkie. Check out some of the Raleigh area's options to keep you busy!
Go Ape
Designed to get you out of your comfort zone and your adrenaline pumping, the area's first "treetop adventure course" is an outdoor experience that provides participants (ages 10-plus) two to three hours of fun and exercise via five zip lines; two Tarzan swings, a series of rope ladders, bridges, spider webs and trapezes; and 42 obstacles situated 40 feet up in the forest canopy. North Raleigh. Learn more

Daniel Dhers Action Sports Complex
For all ages and skill levels, this is the largest family-oriented BMX, mountain biking and skateboarding training facility in the world. The indoor section includes 17,500 square feet of riding terrain (novice area, street plaza, pump track, box jump, foam pit and resi quarter). The outdoor section includes 17,000 square feet of riding terrain (technical section, teeter totters, resi and mountain bike park). The complex also features a large viewing deck for all guests to watch their favorite riders. Holly Springs. Learn more
Triangle Rock Club
State-of-the-art facilities in both lead and top rope climbing, expansive bouldering terrain and comprehensive fitness areas. The club provides instruction, programs and terrain for beginners and world-class climbers alike with 200-plus routes for every skill level to ensure that your experience is always exciting and challenging. For ages 4-plus. North Raleigh and Morrisville/RTP. Learn more
Enso Movement
As the state's first and only one of its kind, this is the premier parkour, free running and tricking gym of the area. Offering a facility designed to be an indoor training ground for athletes to safely learn movement and challenge their strength and skill, Enso's about challenging personal boundaries and pushing the limits of what you can do physically. The facility is more than 5,500 square feet and equipped with a bouncy spring floor, soft foam pit, vaults and low walls to run, jump, climb, crawl and flip. For ages six-plus. Raleigh. Learn more
Capital City BMX
A bicycle motocross race track, which is open to the public and organizes races according to age groups and skill levels. Racing season lasts all year long, weather permitting; join anytime, any race. Admission for spectators is always free for local races. Officially sanctioned as a USA BMX track by the American Bicycle Association. Open to anyone who can ride a bike, ages two to 92. Downtown Raleigh. Learn more
Sk8-Cary Skate Park
Whether you're brand new to skating or have years of experience, the brand new box jump and 12,000-square-foot, expanded outdoor street course is open to you. With ramps to shred, a mini-ramp to master, rails to grind and ledges to slide, plus quarter-pipes and half-pipes from three to nine feet tall. All ramps are made with Skatelite Pro, providing the opportunity to change up the park. Programs are offered year-round by experienced instructors. Cary. Learn more
Comments