A Movie Lover's Dream: The New Alamo Drafthouse Cinema in Raleigh, N.C.
Saturday, May 05, 2018, 1pm by Tabletop Media Group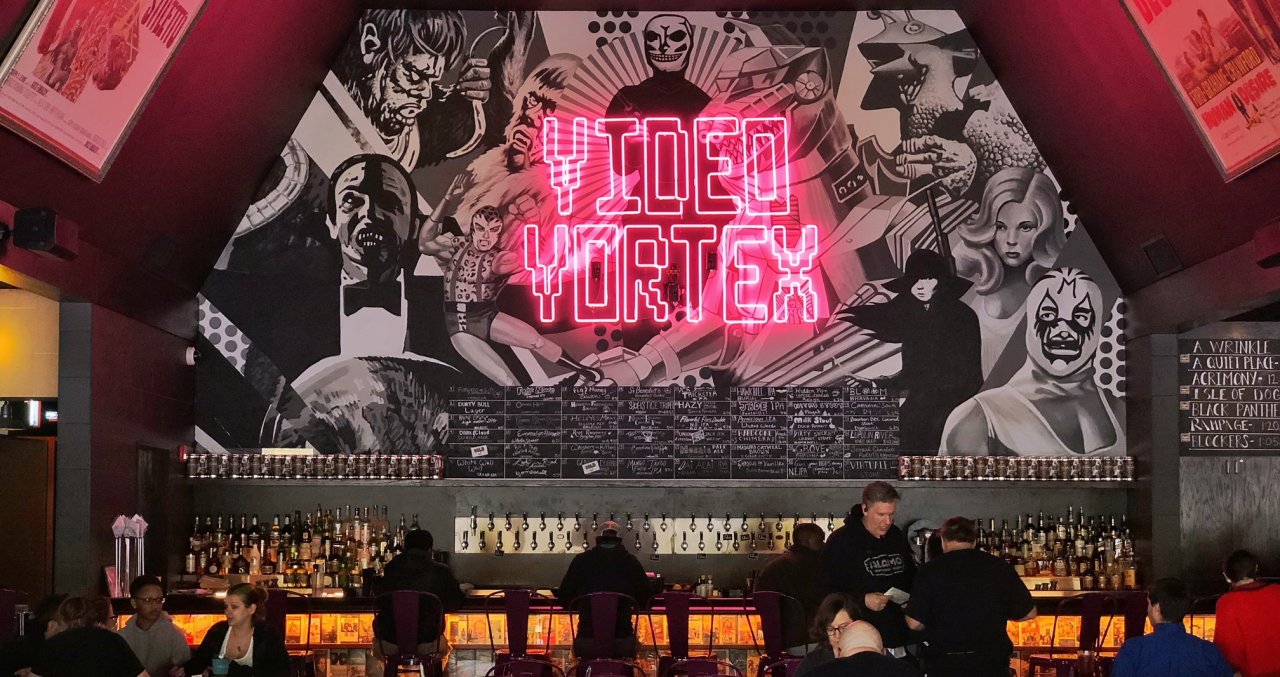 Catch a flick, enjoy a drink and chow down on some grub at Raleigh's brand-new Alamo Drafthouse Cinema, a combination movie theater, video rental store and restaurant that boasts 11 theaters playing movies and films from 35mm all the way to 4K laser projection. The Alamo bills itself as "a theater by people who love movies and for people who love movies." Quickly becoming a local hot spot, Alamo is the perfect place to take a date, hang out with a group of friends or treat the family to dinner and a movie.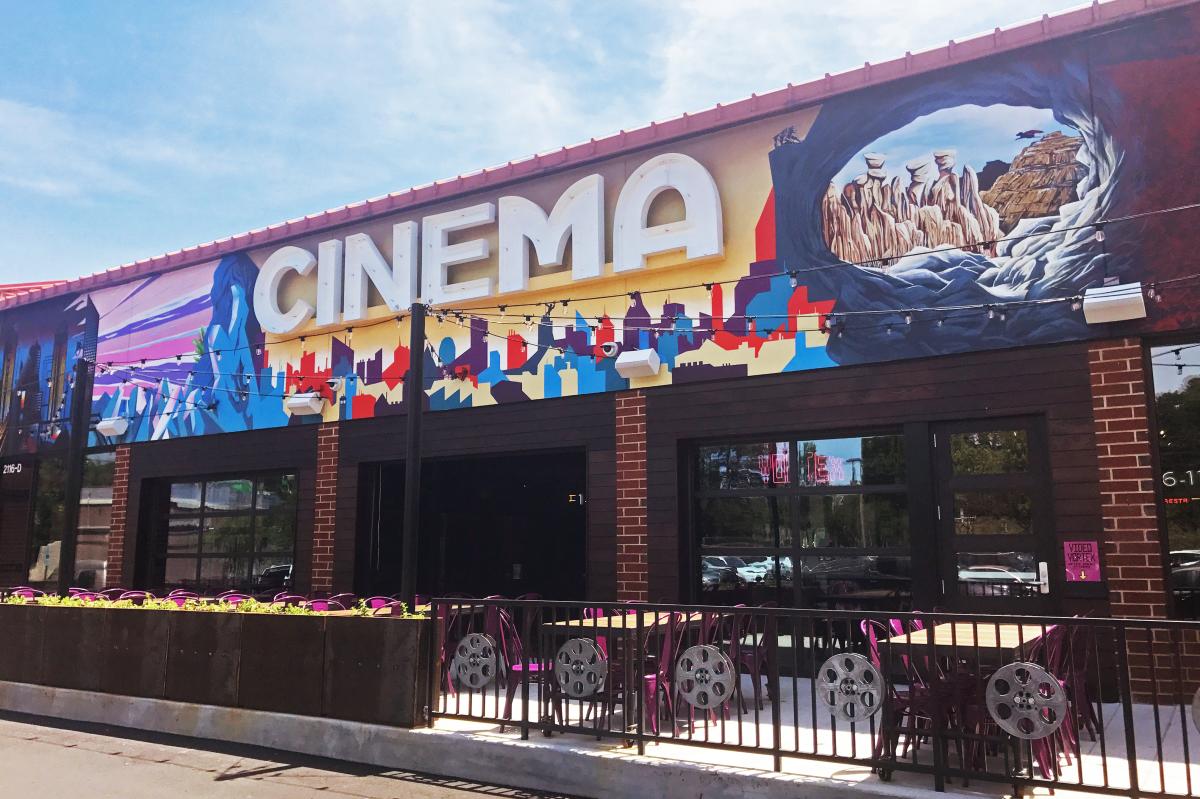 If you're planning on catching a film, we highly recommend using the Alamo's app or ordering your tickets online. You can easily reserve your seats and skip the ticket line, which gives you time to enjoy a few libations at Video Vortex, the Alamo's first-of-its-kind bar and store. Claim a spot indoors or out and order up a local beer or kombucha from one of their 48 taps. Have some time to spare before your movie, or just going for food and drink? Visit the counter to check out board or card games, including "Cards Against Humanity" or "What the Meme?" to play at Video Vortex.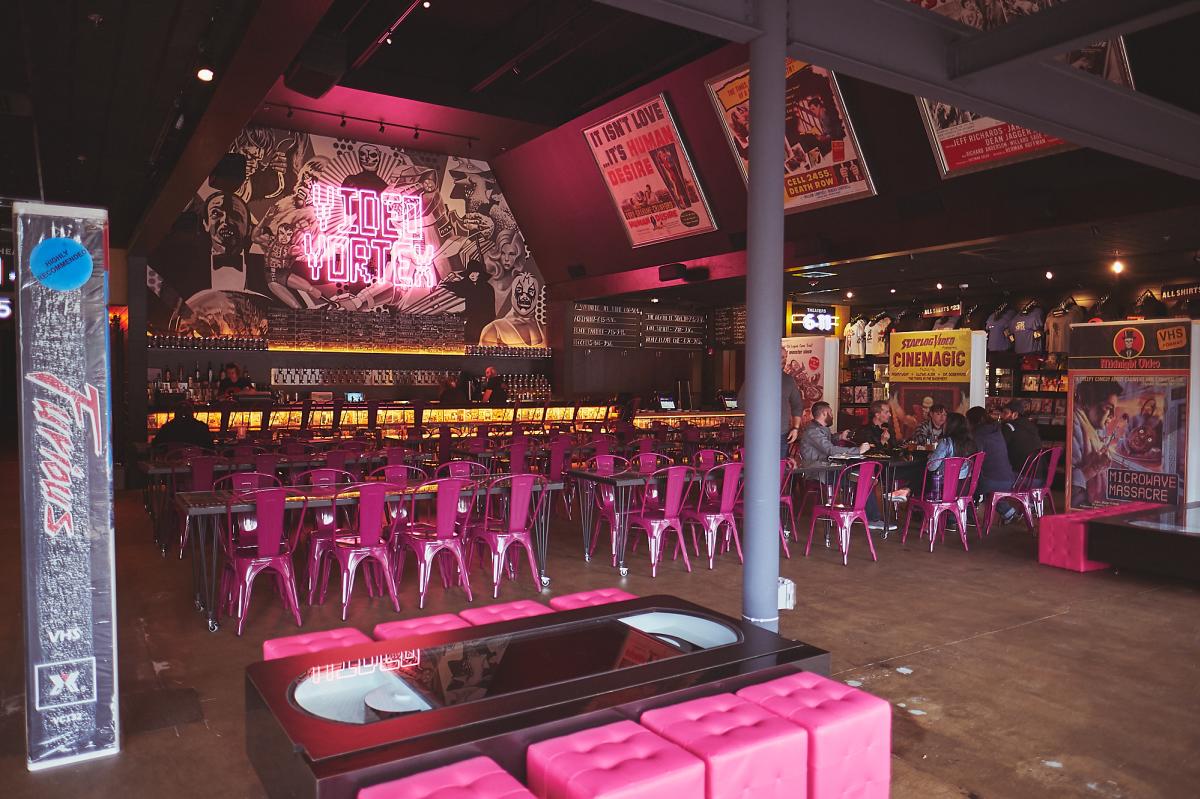 Also, peruse the Video Vortex store before your movie or just make a special trip! It's easy to spend hours getting lost in the 75,000 DVD, Blu-ray and VHS titles, all of which are available to rent for free—or you can claim one of the giant VHS cassette tables (picture above) and pop in a VHS to watch there. There are also plenty of film collectibles and toys, movie T-shirts and board games available to buy. If you're looking for a fun gift idea or souvenir to take home with you, the Alamo has you covered. Can't stay for a movie at the theater? Pick up a few craft brews or take a crowler to go along with a rental movie (choose from any of the beers on tap). You can even rent DVD, Blu-ray and VHS players!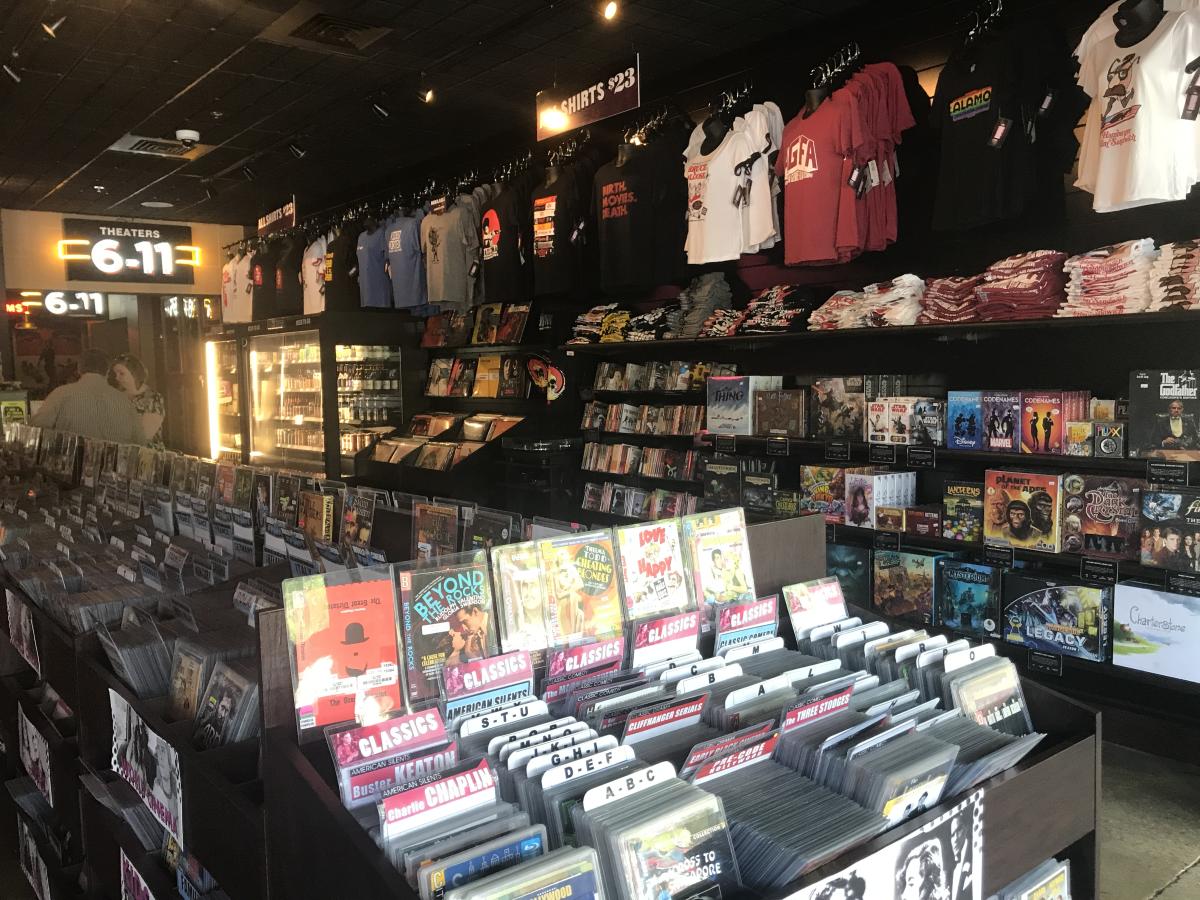 For those who love obscure or indie films, get into your theater 30 minutes early. The Alamo showcases curated, unique film clips before your featured movie, each related to the theme of the movie you're about to see. 
Pro tip for visiting the Alamo: make sure you get there hungry! The Alamo is focused on film but also boasts a delicious, full menu. In addition to bottomless popcorn, indulge in offerings prepared from scratch like the banh mi hot dog and Brussels sprout, bacon and goat cheese pizza. Plus, there's a vegan menu with fantastic options like the crispy Buffalo cauliflower (it can be pretty spicy!) and curry chickpea salad. For dessert, try one of their adult drinks like the whiskey banana split shake or opt for freshly-baked chocolate chip cookies topped with a scoop of French vanilla ice cream.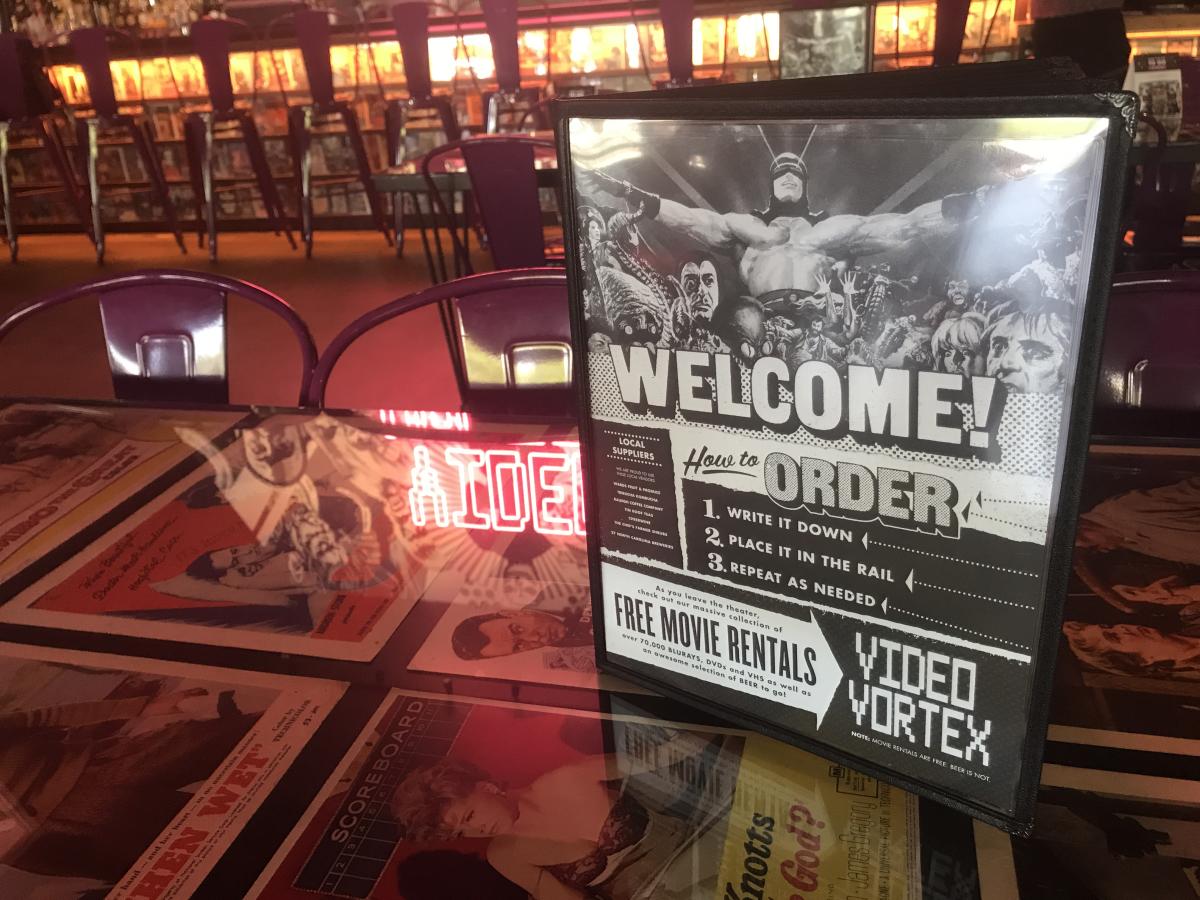 The best part? Before or during your movie, simply write your order on a sheet of paper located at your seat and then one of the Alamo's "ninjas" will be by to serve you. You don't even have to talk to anyone, because you guessed it—the "ninjas" are servers dressed in all black who speed through the theater without talking to you or disturbing your film.
Whether you're in town for a night or visiting friends and family in Raleigh, make the Alamo a part of your visit. Also, check the Alamo's website for upcoming events. They'll soon be adding in trivia nights, unique programming and special happenings!
Third photo down: Brian Livingstone