Awesome Breweries and Expansions that Opened in 2019 in Raleigh, N.C.
Tuesday, December 10, 2019, 9am by Tabletop Media Group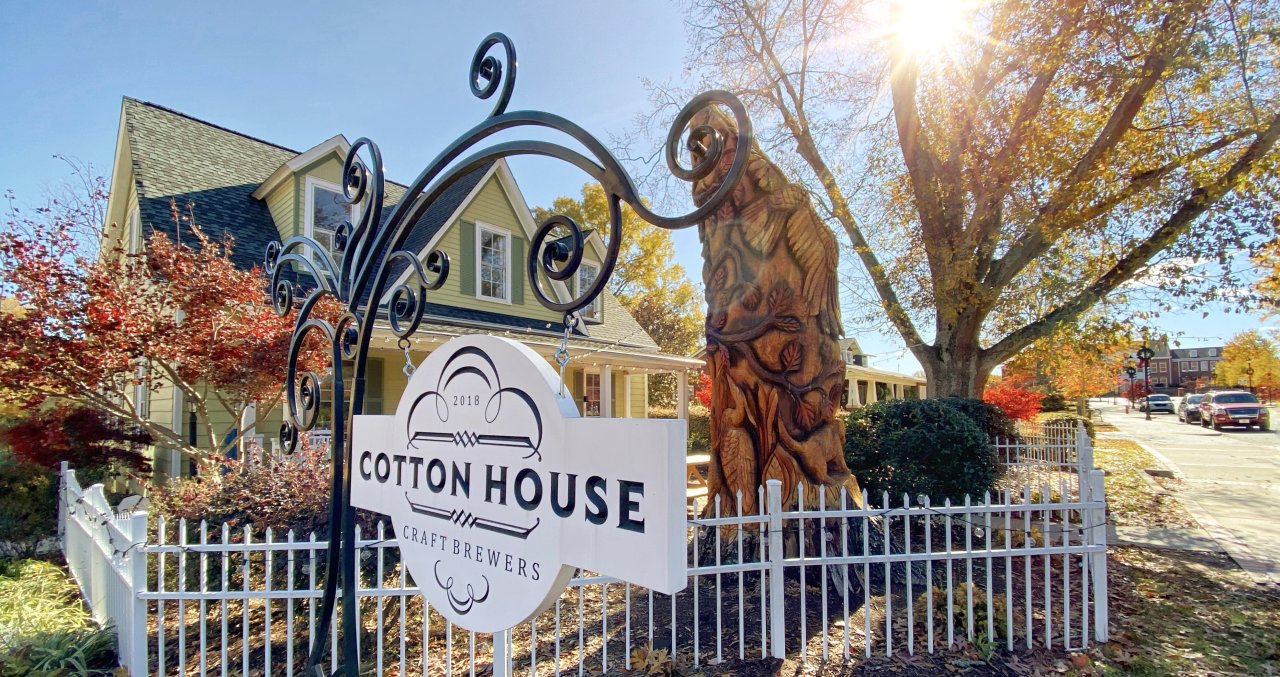 Raleigh, N.C.'s beer scene is constantly growing, and this year we saw some awesome breweries open around town, adding to the diversity of offerings. Plus, other established breweries expanded, giving us all the more reason to raise a glass in the Raleigh area! Here's a roundup of openings in 2019.
 
New Breweries
With a delightful location in the historic Pasmore House in downtown Cary, Cotton House offers a cozy location to enjoy a beer or cider. The house is furnished with homey sofas and chairs, two exposed brick fireplaces, handmade walnut lighting fixtures and a rotating selection of local artwork, as well as a 25-foot Italian marble top bar. You'll almost feel like you're still at home, only with an enticing selection of IPAs, golden ales, gose and more on draft within an arm's reach.
With one of the best downtown Raleigh skyline views in the city, Wye Hill is a bustling restaurant and brewery offering a rotating selection of unique house-brewed taps. Offerings range from a traditional American pale wheat ale to a roasted coconut oatmeal stout to a fruity hibiscus gose, alongside a delicious chef-driven menu that takes bar food to an elevated level. Get your camera ready for the view and your taste buds ready for the brews.
Adding to the cool vibe of the recently-renovated Gateway Plaza is Mordecai Beverage Co., Raleigh's first combined brewery, taproom and bottle shop. Their brews—including a New England IPA, Belgian pale ale and citra dry-hopped saison—are rounded out by local taps. While sipping, check out the space's murals by local artists, then snag a few beers to take home for a rainy day.
Born from a group of friends who shared a love for home brewing and a passion for sharing it with the community, Oaklyn Springs Brewery pours creative craft beers in a modern space in Fuquay-Varina. Taps range from their Chocolate Covered Sampler scotch ale to the Trivial Wager porter, which can be enjoyed during recurring events like yoga, music bingo and open mic nights.
Oak City Brewing is a favorite local "nano-brewery" in Knightdale. Though its 1920s bungalow tap room in historic downtown has been an ideal spot to gather with friends and family since 2016, they only just started serving their own beers, which include a coffee stout, wheat beer and blonde ale. The brewery's 20 taps are constantly rotating with guest beers from across the state, country and the world, making every visit exciting.
Expansions
Trophy Brewing's beloved original location on Morgan St. just got a major upgrade with an expanded dining room offering additional shareable appetizers, along with all the pizzas you know and love. The location also got American oak foeders to pursue some unique varieties of wild and sour beers, as well as a bigger wine list including small producers of low intervention and natural wines. More patio space was out front to be enjoyed especially in the warmer months.
Lonerider, Raleigh's beloved Western era-themed brewery, opened a new saloon-style "Hideout" in Wake Forest featuring 12 taps of their signature brews—Shotgun Betty, Sweet Josie and Saloon Style Pilsner, just to name a few—along with three Lonerider spirits, cider, vodka and wine. Their expansive outdoor patio is a great spot for gathering friends and family for a drink or two, with recurring specials and food trucks throughout the week to satisfy all. 
One of Asheville's most highly-regarded breweries opened a new location dubbed "the exhibit" at Transfer Co. Food Hall in Raleigh, undergoing a renovation halfway through the year due to its high popularity. The intimate space exudes a refreshing atmosphere complete with local art, a plethora of house plants and exposed brick walls that play homage to the location's original function as a coach house. Taps rotate often, with interesting names like The Perils of Living In Pretend (a fruited sour) and Asymmetrical Anguish (an English mild ale).
Comments