Beard Foundation: Ashley Christensen is America's Best Chef!
Tuesday, May 07, 2019, 8am by Michael Robson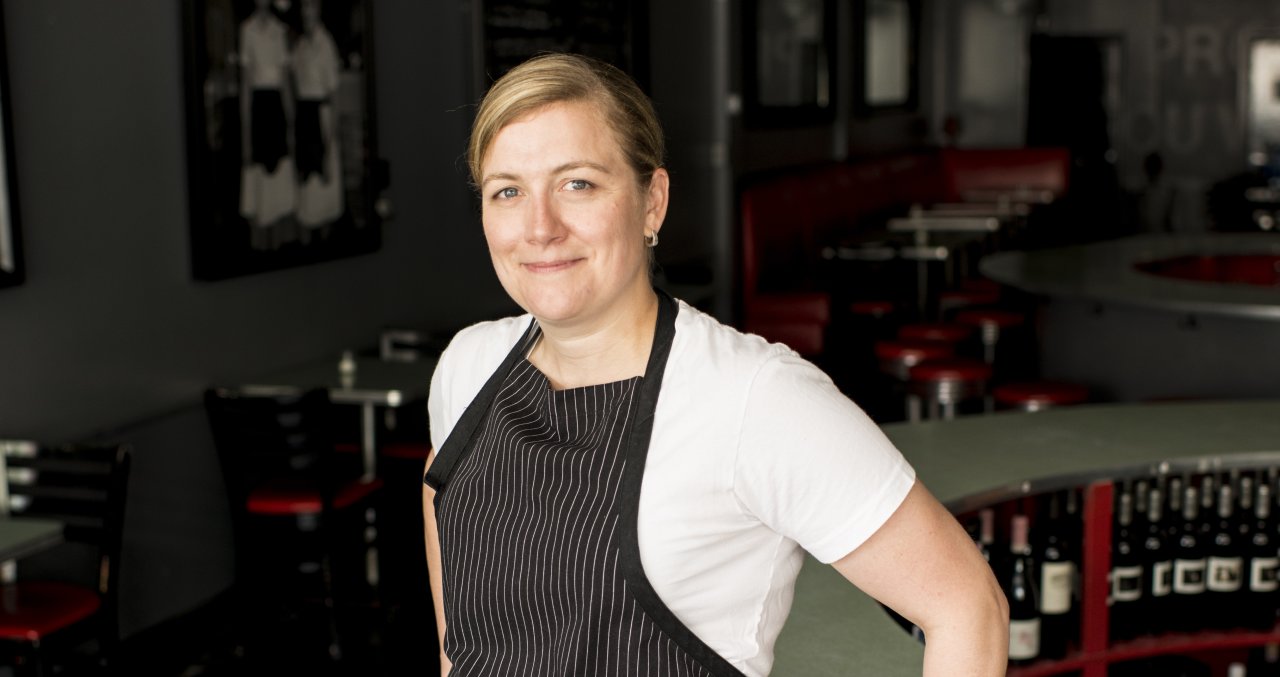 HUGE. FOOD. NEWS!
Chef Ashley Christensen—known to many as the face of Raleigh's booming scene since opening Poole's Diner in 2007—was awarded the title of Outstanding Chef by the James Beard Foundation on Mon., May 6. The award is the highest individual honor for a chef, and Christensen is the only North Carolina chef to ever win the award.
A fierce philanthropist and accomplished restaurateur, Christensen's downtown Raleigh culinary empire now spans five eating and drinking establishments (an underground liquor bar named for her father and a raved-about chicken and waffle joint, among others). A sixth venture—a pizza place—is expected to open late in 2019. 
 
---
Fast facts
Chef Ashley Christensen was named America's best chef by the James Beard Foundation
The award is the highest individual honor for a chef at the "Oscars of the food world" 
Christensen opened the famed Poole's Diner in 2007 and now has five eating and drinking spots in downtown Raleigh
A sixth venture—a pizza place—is expected to open later in 2019
---

Established in 1990 and often referred to as the "Oscars of the food world," the James Beard Awards honor culinary professionals who are "making America's food culture more delicious, diverse and sustainable for everyone."
Christensen is no stranger to the biggest night in dining—in 2014, she took home the award for Best Chef: Southeast; in 2016, her wood-fired venture, Death & Taxes, was a final nominee for Best New Restaurant; and she's been nominated a total of nine times across three categories.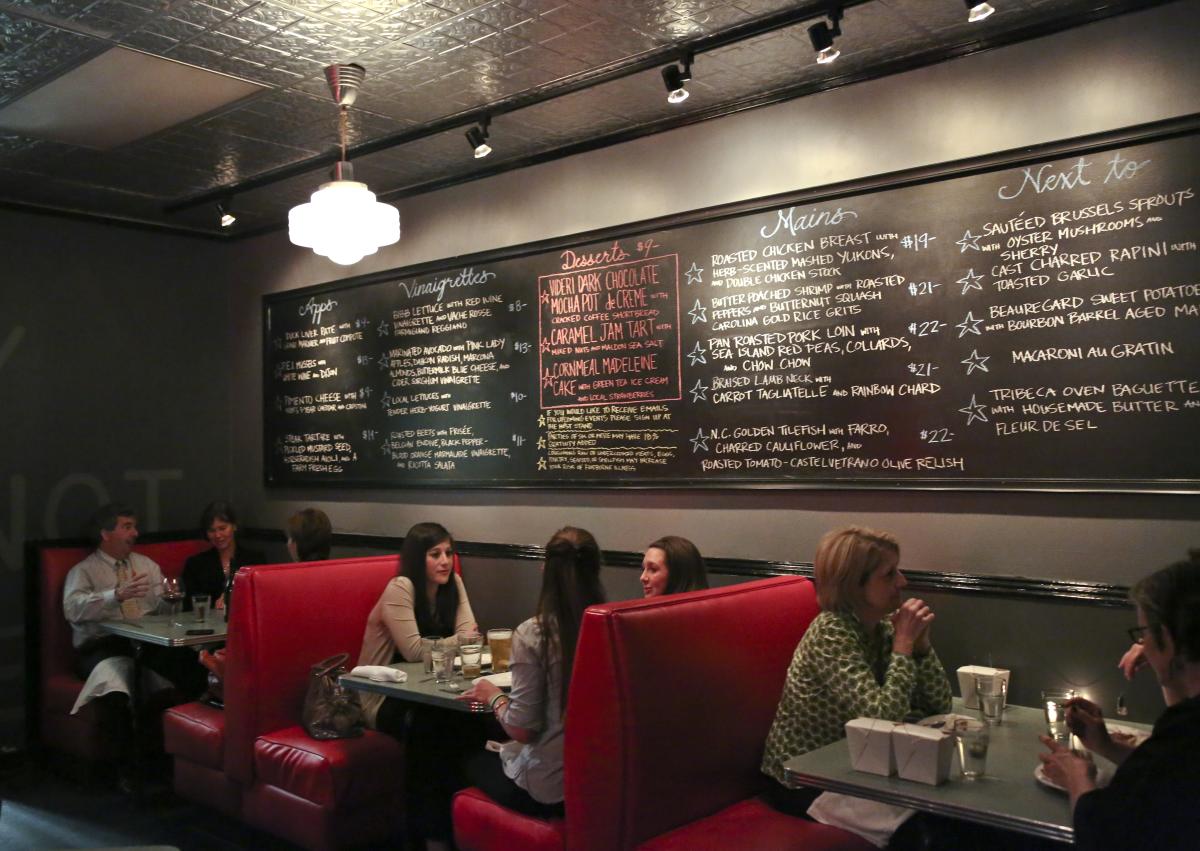 The award comes as a well-earned cap on more good news over the last few years. Upon the release of her first book in 2016, "Poole's: Recipes and Stories From a Modern Diner," The New York Times raved. In Dec. 2017, Eater named Christensen their national Chef of the Year. And more recently, the trailblazing chef was named The News & Observer's Tar Heel of the Year (for her role in "reinventing North Carolina's food and dining culture and shining a national spotlight on the state").
In her acceptance speech (which you can watch below), Christensen reminds her food cohorts, "don't forget kindness," a phrase that has adorned the windows of her downtown establishments for several years now.
Watch @A______C______ of @poolesdiner accept the 2019 Outstanding Chef award #jbfa pic.twitter.com/ifWH3kB2qz

— James Beard Foundation (@beardfoundation) May 7, 2019
Poole's Diner
Poole's, a modern diner with retro-chic charm that includes its signature double-horseshoe bar, will always be the original Christensen restaurant that breathed new life into downtown Raleigh. It's likely her most personal offering, too.
The menu—scrawled across giant, mural-sized chalkboards on the restaurant walls—is filled with hearty, rich and unapologetic comfort food items like short rib pot pie and macaroni au gratin. The macaroni, one of a few items that never leaves the chalkboard, is made with three cheeses, topped with sea salt and finished with the broiler (more than 15,000 dishes are sold each year!).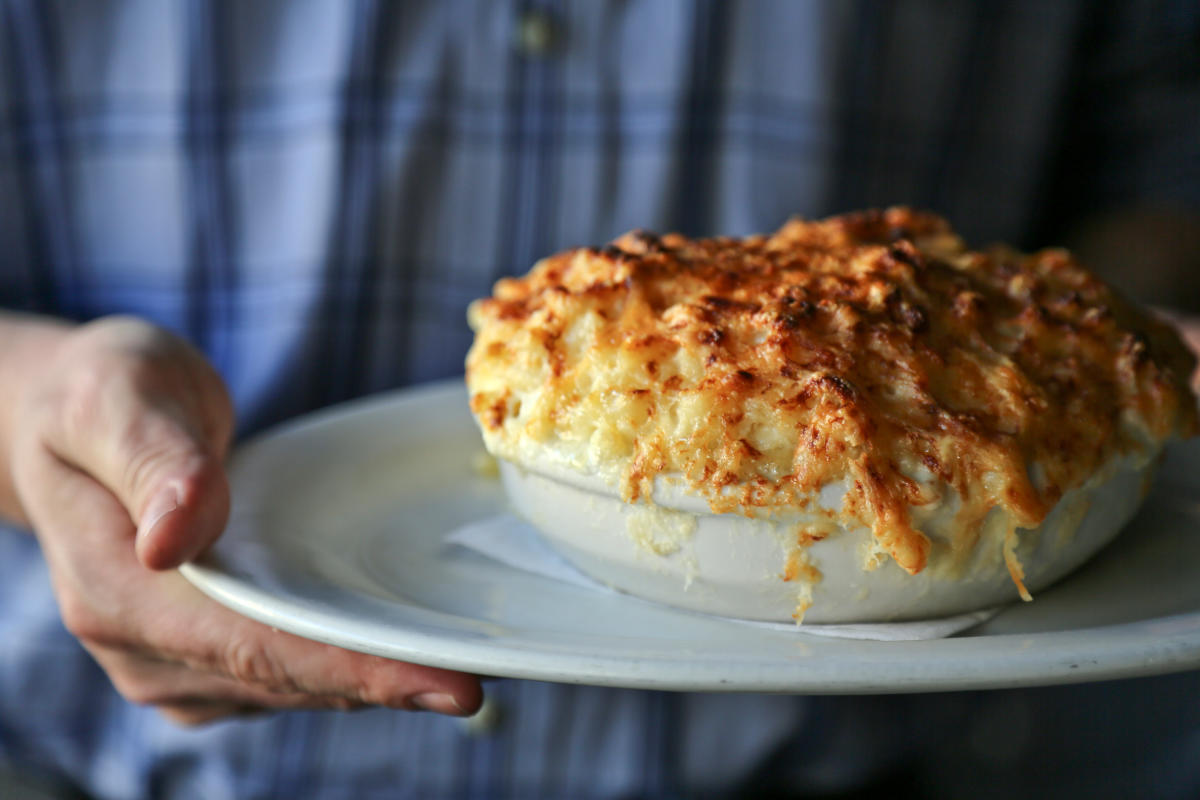 The entire concept is an ode to Christensen's roots, having grown up less than 90 minutes from the City of Oaks in Kernersville, N.C., where she watched her parents (who taught her an appreciation of local ingredients by tending to two huge gardens outside their home) turn dinner into an experience each evening.
The name—Poole's Diner, which Christensen left untouched—is a callback to the building's origins, first opened in 1945 as Poole's Pie Shop, then becoming Poole's Luncheonette and finally Poole's Diner.
 
What's next
Christensen, whose team in Raleigh has grown to more than 250 employees, isn't done yet. She has plans to open a pizza place—Poole'side Pies—later in 2019 in the space directly next to Poole's Diner.
The highly-anticipated restaurant has been in the works for several years and is expected to be at least partially inspired by Neapolitan-style pies (fresh mozzarella and San Marzano tomatoes, cooked in an extremely hot wood-fired oven). Construction on the space is underway, but no open date has been announced yet. 
In the meantime, the acclaimed chef has teamed up with locally-loved salad shop Happy + Hale to create the Poole'side Salad—arugula, shredded kale, charred squash, roasted tomatoes, smoked mozzarella, baked soppressata and more, tossed in a tomato and oregano vinaigrette. The menu item launches on May 16 at three Happy + Hale locations, and $0.50 from each salad sold will be donated to Next Step Fitness, a non-profit that makes life-changing rehab and fitness accessible and affordable to individuals living with paralysis. Learn more here.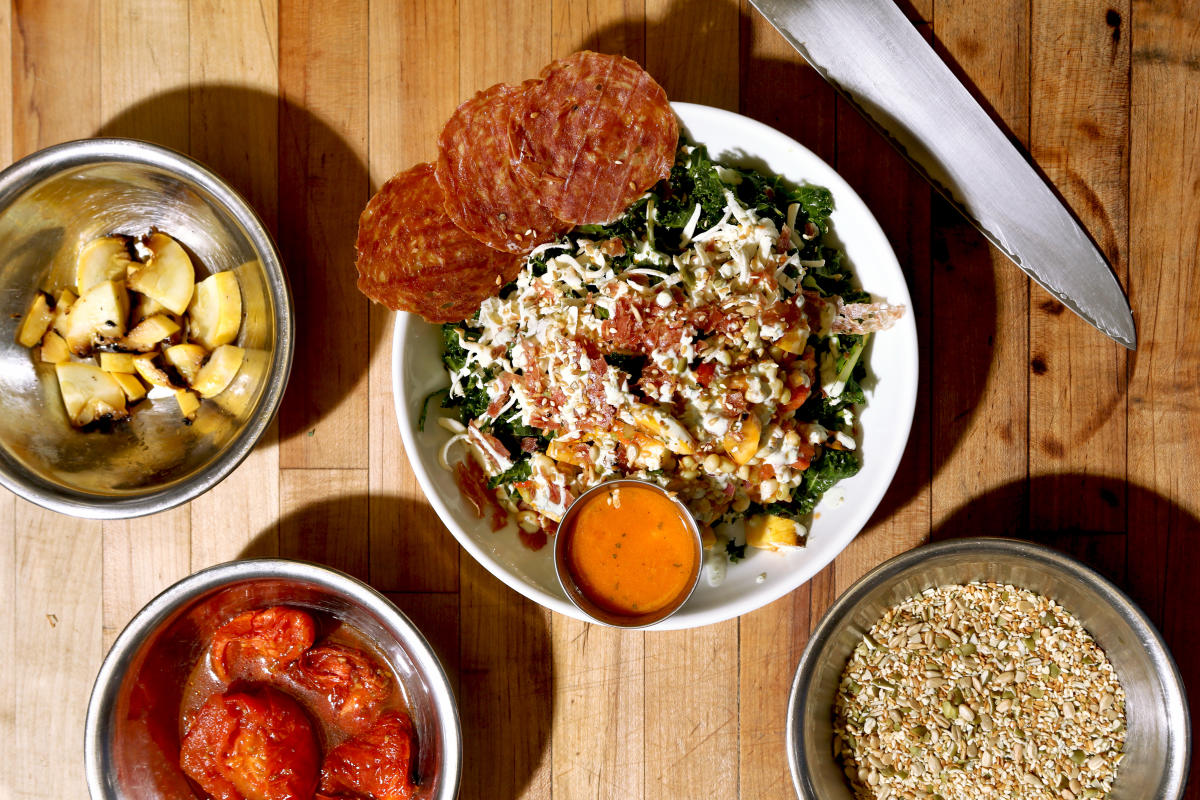 Learn more about Ashley's eating and drinking establishments here. Below, check out two recipes from her first book, "Poole's: Recipes and Stories From a Modern Diner." You can purchase signed copies of the book at Poole's Diner in downtown Raleigh.
Header photo of chef Ashley Christensen via Lissa Gotwals; Poole's Diner dining room photo via Ted Richardson; macaroni au gratin photo by Angie Mosier; Poole'side Salad photo by Paul Mehaffey
Comments