Behind the Curtain of the Booming Raleigh, N.C., Music Scene
Friday, August 26, 2016, 7am by Meagan Byrne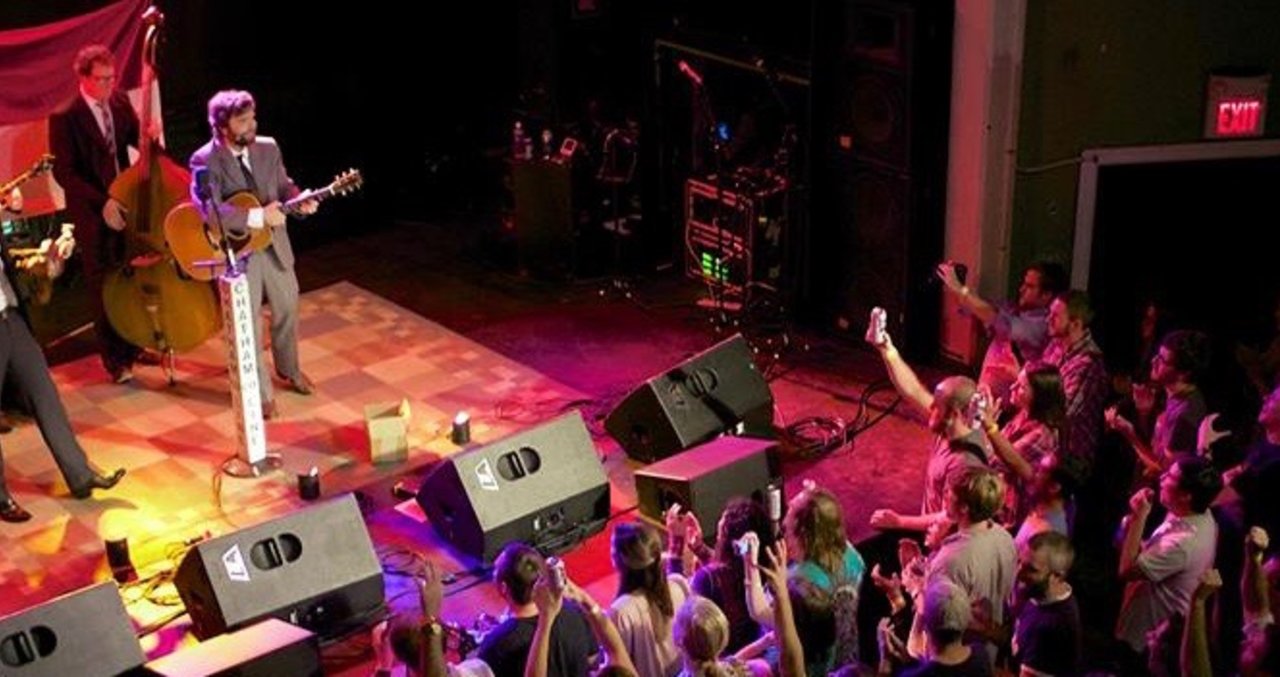 As a destination full of people passionate about creativity and expression, the live music scene in Raleigh, N.C., is garnering attention, and rightly so. Thanks to an abundance of music venues (more than 80!), genres represented, artists and concerts and events, music lovers from all over the country are falling in love with the destination. Get insight below, straight from key people in the local music community, into the recent boost of Raleigh-grown live music experiences and why the scene is flourishing.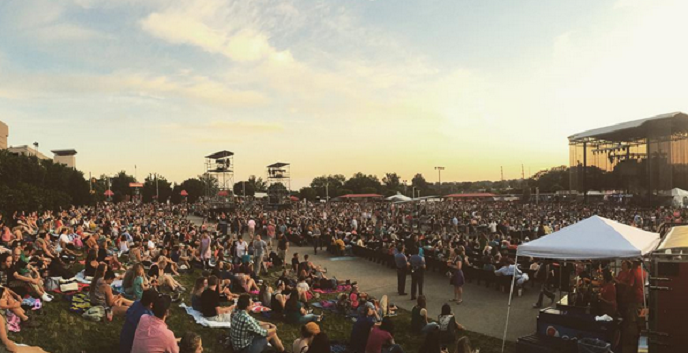 "The Raleigh music scene has always been vibrant," says B.J. Barham, frontman of Raleigh-based rock/Americana band American Aquarium (pictured below at Raleigh's Hopscotch Music Festival). "When I started out in 2002, there weren't many venues for small bands to play but now–what a change!"
Some of B.J.'s favorite spots are Lincoln Theatre, Slim's Downtown, The Pour House Music Hall and KINGS. "For a musician, the size of the venue isn't what matters. If the energy is high and the crowd is passionate, that's what makes a great show."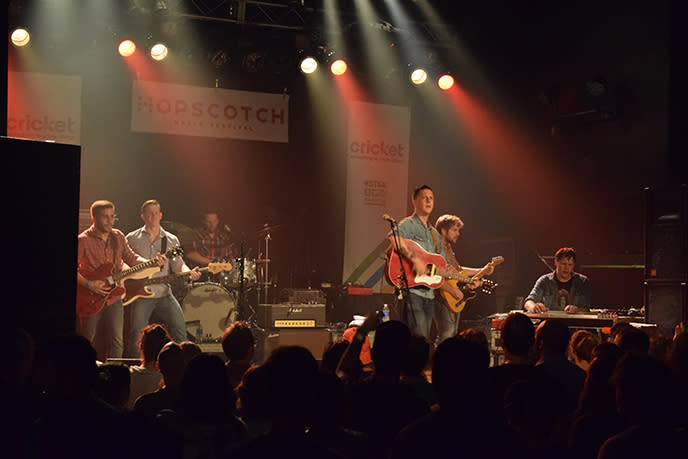 Passionate mind William Lewis, executive director of PineCone, Piedmont Council for Traditional Music, a nonprofit organization that serves to preserve and promote traditional music, agrees that concert-goers in Raleigh are helping put the area on the map in the music industry. "There are a ton of creative people coming to Raleigh who are steadfastly driving this change," he says.
He believes Raleigh should take great pride in all of its local festivals and musical opportunities. They show that visitors and residents alike value authenticity and that artists feel like they can be themselves and see their careers flourish here.
Hear more from William about Raleigh in this video:


Homegrown Festivals

A prime example of William's passion for local festivals and offerings is how he and his team were instrumental in working with the International Bluegrass Music Association (IBMA) to bring World of Bluegrass to the area in 2013; and also in launching a new weekend festival format for the event, PNC presents Wide Open Bluegrass, featuring both ticketed performances and a free street festival.
Where the IBMA's World of Bluegrass business conference, awards show and festival (created to raise money for the Bluegrass Trust Fund—a nonprofit providing funds to bluegrass professionals in times of emergency need) was born in Kentucky, the Raleigh partners helped IBMA expand its week-long series of events to include a range of opportunities for the general public to experience all that this dynamic music industry has to offer. Including a free street festival alongside its own ticketed main stage festival programs was an innovation in Raleigh, bringing bluegrass music to the masses. Also, the "venue hopping" concept to the artist showcase portion of World of Bluegrass week was a major innovation in Raleigh, called Bluegrass Ramble (pictured above in the header), where visitors can walk or take a shuttle from one downtown venue to another to see a variety of different bands. With more than 300 musical performances in a five-day period and more than 180,000 visitors, IBMA's World of Bluegrass in Raleigh is one of the largest urban bluegrass events in the world.
William is now looking forward to Wide Open Bluegrass 2016, coming up Sept. 30-Oct. 1. Bluegrass Ramble takes place Sept. 27-29.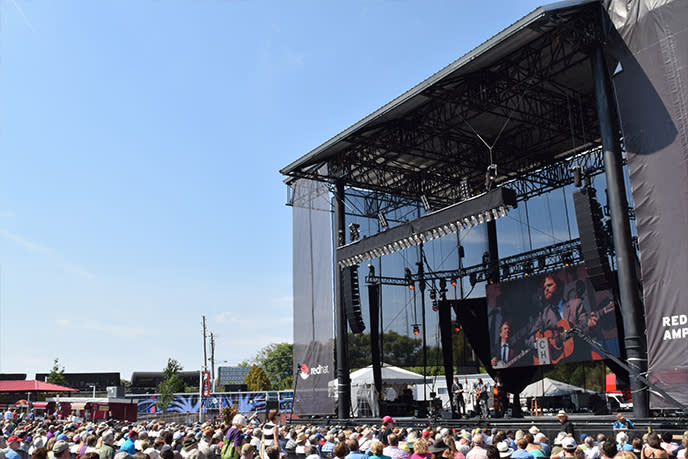 Another homegrown festival that's helped define Raleigh's live music scene is Hopscotch Music Festival (Sept. 8-10 this year). Hopscotch, "one of the best and most eclectic music festivals in America," according to SPIN, was first produced in 2010 by Greg Lowenhagen. On a mission to start up a stellar music festival in the heart of downtown Raleigh, Greg went for it; he was thrilled about the reception and atmosphere the first year and the festival has been an annual staple in Raleigh since, bringing in 120 bands to 12 downtown venues (all within walking distance, so you can "hop" between venues) over three days (here are 10 reasons you need to go this year).
Raleigh's Sound
According to Dave Rose, president and CEO of DSE Music Group International, Inc., music fans coming to Raleigh, many of them for the first time, are helping the city form its own unique music scene and sound. His team produces events like the free Oak City 7 and Pickin' in the Plaza summer concert series, books talent and hosts live music at Deep South The Bar, a local favorite (pictured below). "Raleigh's 'sound' is diversity. We have amazing talent and some of the most creative people in the world who are completely different in the best ways possible."
With so many artists and genres, Dave sees Raleigh as a musical haven for visitors interested in the art. "We have a strong hip hop, bluegrass, metal, folk and country community. We have it all. Visitors come here to listen to artists they already know and leave with a new favorite band."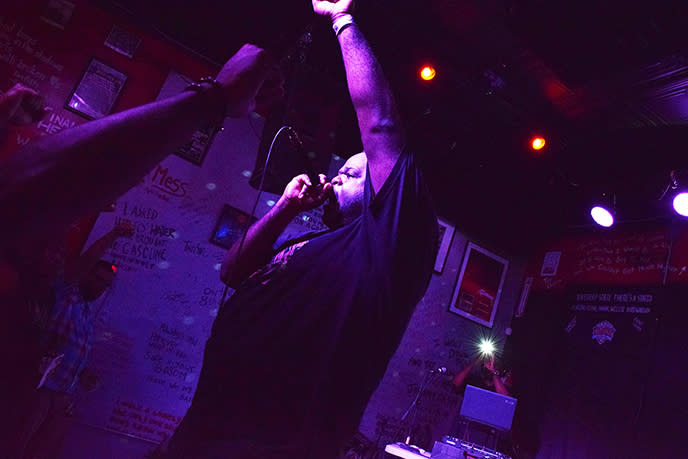 Throughout our conversations with Raleigh's live music leaders, support for local artists is always a reoccurring theme affecting the growth of Raleigh's music scene. "When the leaders in a community support music, it trickles down to where the entire community is given the resources and platform to create and enjoy," said Dave. (A great example of this is Raleigh City Council members recently working with live music leaders to launch a Musician Loading Zone pilot program; bands have a reserved spot to unload equipment in front of several downtown Raleigh music venues on busy streets.)
From Raleigh-based bands to local venues and festivals, there is an innate homegrown feel to the music scene, which means visitors can look forward to an authentic Raleigh experience regardless of where they choose to get their music fix. "I love this city and am so proud of how it has grown and evolved," says B.J. "We travel all over the country, and the first thing we say when we get on stage is, 'We are American Aquarium from Raleigh, N.C.'"


Experience the Raleigh area's live music scene for yourself. Check out the calendar for upcoming events at themostnc.com!


Photo credits: header image courtesy of IBMA, photo by Todd Gunsher
Comments