100 of the Biggest Events and Festivals in Raleigh, N.C., in 2022
Friday, January 07, 2022, 3pm by visitRaleigh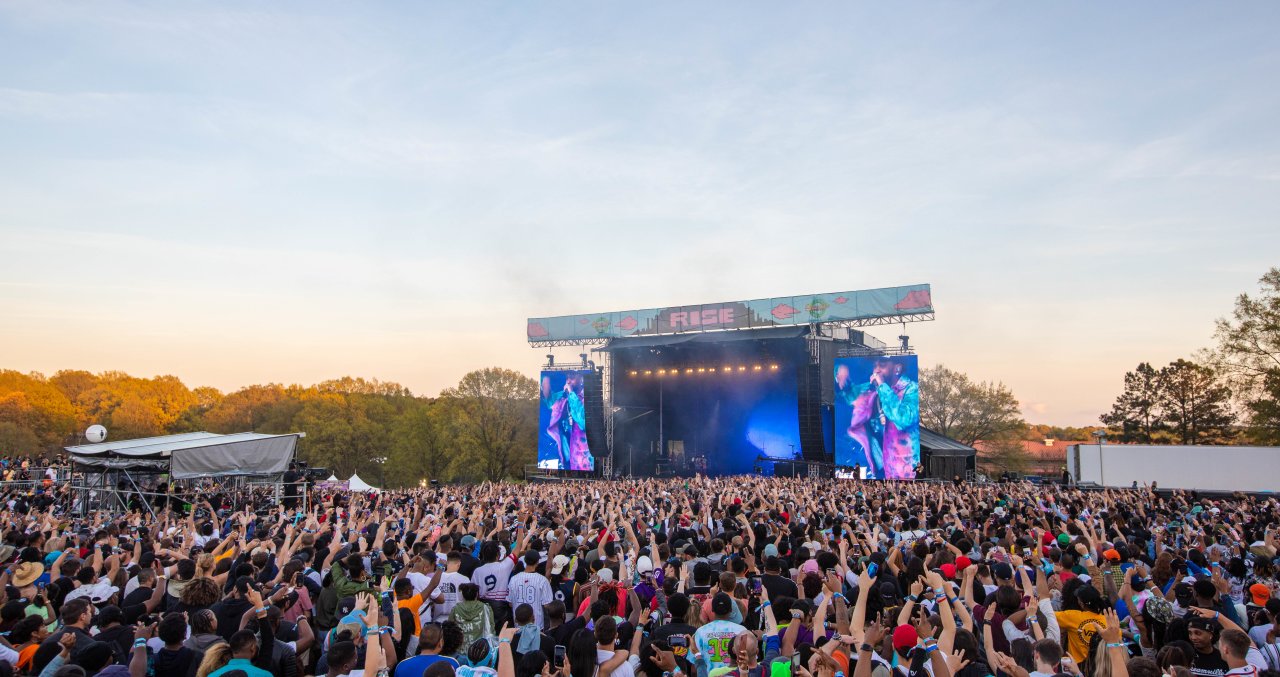 Every two weeks, we send out a newsletter that includes the best of the best upcoming events. If you sign up for our E-magazine, you'll get those, plus all the best new content (the scoop on the best restaurants that opened in 2021, for example, or a peek at some of our favorite hidden gems in the City of Oaks).
---

A year full of major festivals and celebrations lies ahead in Raleigh, N.C.! These events serve an important purpose—they mark history and sense of pride, plus they showcase talent, creativity and culture, delicious foods and beverages (and some surprises, too!).
Make plans now to spend a day or a weekend in the Raleigh area around these trip-worthy events in 2022!
A note: Some of the dates for these events have not yet been announced (and some major events—many concerts, for example—haven't been announced at all yet). We'll update this page as information comes in!
 
January
Exhibition: Exquisite Creatures, open through March 20, 2022
This stunning, ticketed exhibit by artist Christopher Marley at the North Carolina Museum of Natural Sciences is a vibrant exploration of art, nature and human need to connect with the outside world. Exquisite Creatures is a collection of 350 stunning three-dimensional displays of rare (and real) reclaimed organisms (vertebrates that died of natural causes while in the care of individuals or institutions). 
North Carolina Symphony presents The Best of Broadway, Jan. 21-22, 2022
Relive Broadway's greatest moments with guest vocalists alongside the North Carolina Symphony performing showstoppers from The Phantom of the Opera, West Side Story, Les Misérables, Chicago and more! The 2021-2022 season from the Symphony also includes Beethoven, Mozart, Tchaikovsky, Music of Motown and other favorites. 
Triangle Restaurant Week 2022, Jan. 24-30, 2022
A week-long celebration of culinary excellence, Triangle Restaurant Week sees some of the area's best restaurants offer up special, three-course menu options at fixed pricing ($15 for lunch, and $20, $25 or $30 for dinner), a great opportunity for residents and visitors alike to return to an old favorite dining spot or discover a new one.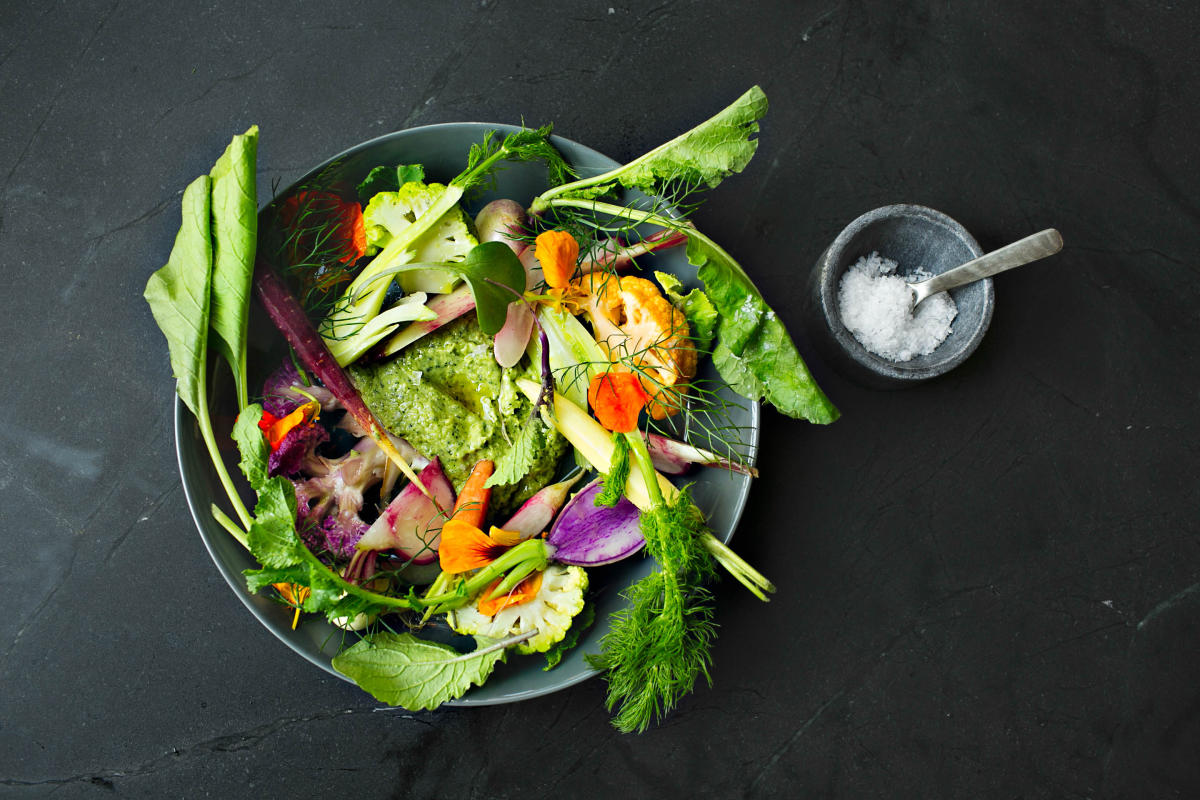 21st Annual African American Cultural Celebration, Jan. 29, 2022 (virtual)
An annual, statewide kickoff to Black History Month with the North Carolina Museum of History, the African American Cultural Celebration has for more than 20 years brought together authors, artists, musicians, filmmakers, scholars and more, around a central theme to highlight the contributions that African Americans have made to North Carolina's history and culture. The theme for this year's event is "Black People, Green Planet: Environmental Justice." Due to COVID-19, this event will be held virtually in 2022, and more information will be released soon.
Astronomy Days: This Year We Space Out!, Jan. 29-30, 2022
From comet crafts to solar observing, lectures to rocket launches, space enthusiasts of all ages will find something to do at one of the North Carolina Museum of Natural Sciences' most popular annual events.
February
Carolina Ballet presents Romeo & Juliet, Feb. 3-20, 2022
Filled with dramatic sword fights, stunning costumes, lush scenery and breathtaking dance, founding artistic director Robert Weiss' Romeo & Juliet is a faithful retelling that expresses all the drama and pathos, action and tenderness, humor and heartbreak found in this legendary story. Don't miss this classic from one of America's best ballet companies!
American Aquarium, Roadtrip to Raleigh, Feb. 3-5, 2022
Raleigh-based alternative country band American Aquarium, known as one of the 21st century's ultimate road-warrior acts, brings their annual, much-anticipated Road Trip to Raleigh act to downtown Raleigh's Lincoln Theatre for three nights of packed shows in front of a hometown crowd.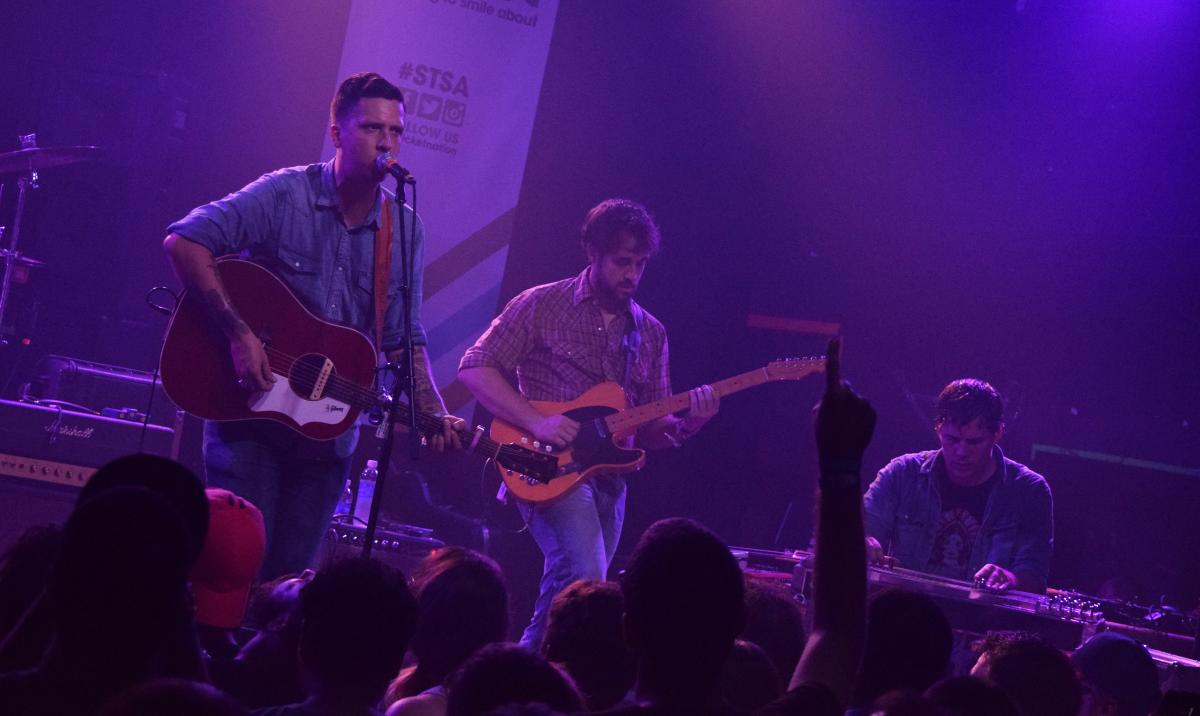 5th Annual Frosty Beer Festival, Feb. 5, 2022
Local, regional and national breweries will gather at Raleigh Beer Garden for an afternoon of tasty samples  of 75-plus beer and cider options, live music and food (complimentary sampling mug included with ticket!). 
Krispy Kreme Challenge, Feb. 5, 2022 (virtual)
One of America's most unique running events (and toughest eating events!), the Krispy Kreme Challenge requires competitors to run five miles, eat a dozen doughnuts at the halfway point and hit the finish line in under one hour. Started in 2004 with just a handful of North Carolina State University students, the annual event now draws nearly 8,000 runners decked out in costumes along with plenty of media attention. For the curious, those doughnuts total 2,400 calories and 144 grams of fat—but who's counting! Note that this event has been switched to a virtual event for 2022.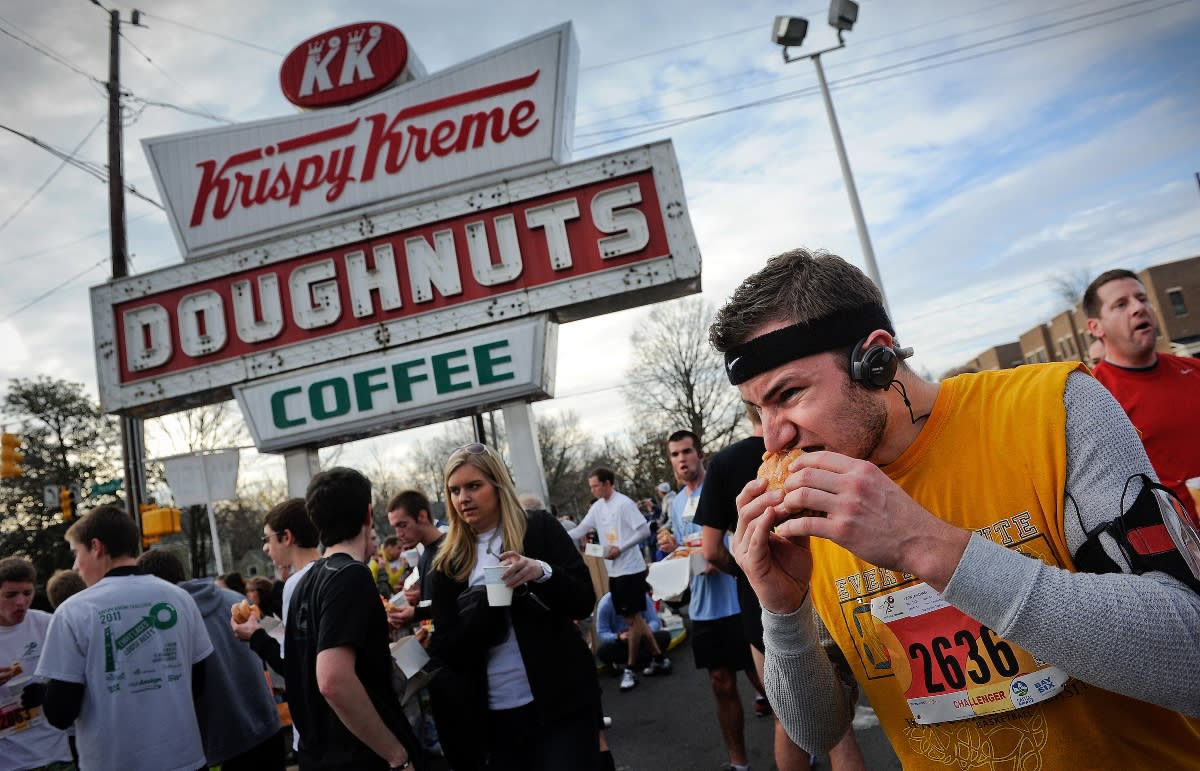 Imagine Dragons, Feb. 10, 2022
In celebration of the release of their latest album, "Mercury – Act 1," released in Sept. 2021, Imagine Dragons—one of today's best-selling rock bands, comes to Raleigh's PNC Arena.
March
The Eagles, March 2, 2022
The Eagles, the iconic American rock band now 50 years strong, comes to Raleigh's PNC Arena on March 2 as part of the band's Hotel California tour. They'll perform their 1976 album of the same name in its entirety, accompanied by an orchestra and choir, along with an additional set of the band's greatest hits.
Raleigh St. Patrick's Day Parade, March 12, 2022
In celebration of the great St. Patrick as well as Irish and Celtic traditions and culture, a parade of dancers, bagpipes, musicians and more march through downtown Raleigh.
Art in Bloom, March 16-20, 2022
One of the can't-miss events of the year at the North Carolina Museum of Art, Art in Bloom is a five-day festival of art and flowers. More than 50 floral interpretations inspired by the museum's galleries, some more than 10 feet tall, are created on-site by world-class designers and showcased throughout the museum's West Building (have your cameras ready!). The ticketed event invites participants to attend presentations and workshops, dine at museum cafe and shop for one-of-a-kind gifts.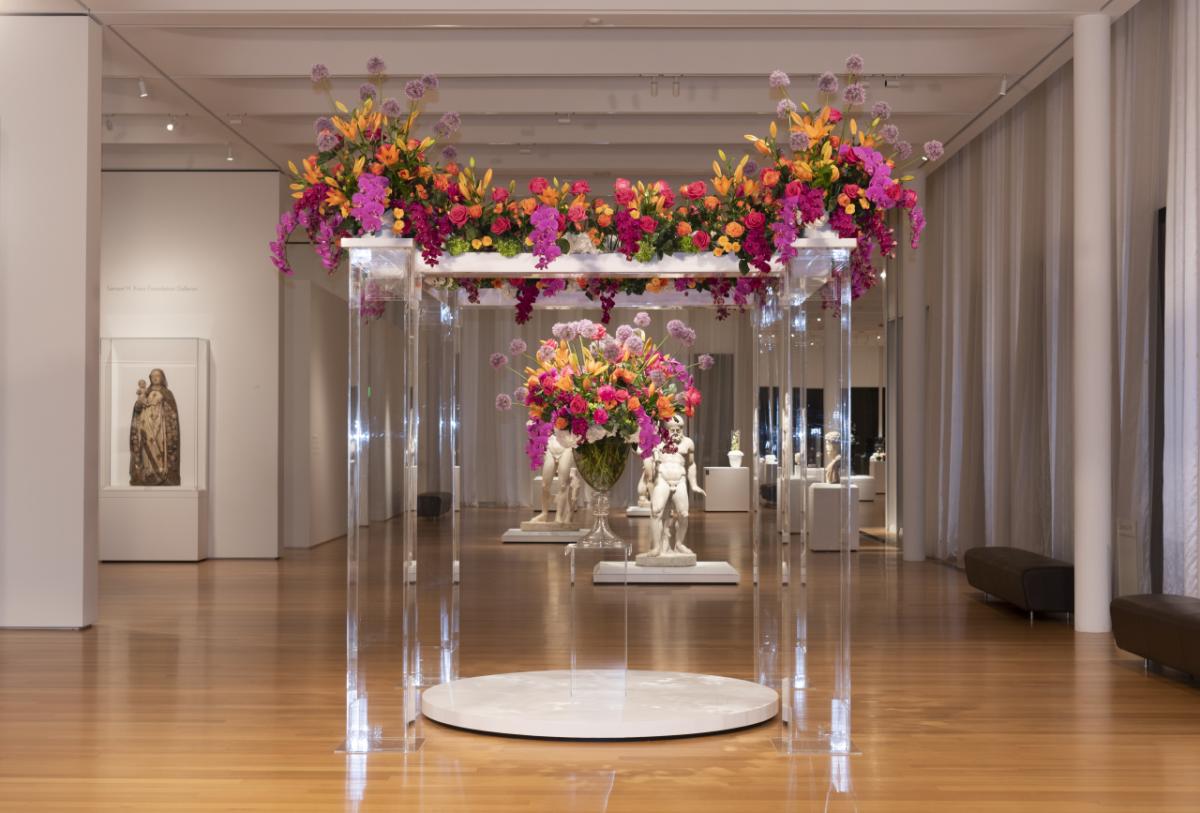 Tracy Morgan at Raleigh Improv, March 18-19, 2022
One of today's most respected comedians—and known for starring for seven seasons of NBC's Emmy and Golden Globe Award-winning television show "30 Rock"—Tracy Morgan will headline the Raleigh Improv for three shows across two special nights in March.
Playthrough Gaming Convention, March 19-20, 2022
A two-day gaming extravaganza at the Raleigh Convention Center, Playthrough showcases the latest games and provides an opportunity for gamers to meet others who share their passion. Tournaments are offered for board and video games, as well as card games like Magic: The Gathering. Attendees can also participate in the cosplay showcase, explore an escape room, visit exhibitors, attend main stage panels and enjoy lots of free-to-play options for board, PC, arcade, retro console and virtual reality games.
April
Mid-Town Square Spring Festival, April 2, 2022
Held at Bond Brothers Beer Company in Cary, this free-admission festival features food trucks, local artists, live music and, of course, Bond Brothers' award-winning brews (new releases and special casks included!). Kids and leashed dogs are welcome at the brewery, but heads up—this event will draw a big crowd!
Orchestra Noir: The Atlanta African-American Orchestra, April 2, 2022
Founded in 2016 by Maestro Jason Ikeem Rodgers, Orchestra Noir aims to celebrate the cultural achievements of African American music pioneers across all genres of music, including classical, hip-hop and R&B. This event, dedicated to 1990s music, promises to showcase what Rodgers's mission has always been: to celebrate the cultural achievements of African American pioneers across all genres of music.
Tacos 'N Taps, April 2, 2022
This all-you-can-taste beer and tequila festival takes you south of the border for foodie fun—tacos, margaritas, 80-plus beers, mariachi bands and other live music, piñata punching, contests and other surprises await at Koka Booth Amphitheatre.
Dreamville Festival, April 2-3, 2022
Back for another much-anticipated weekend and curated by platinum-selling rapper and N.C. native, J. Cole, the 2022 version of Dreamville will be a two-day, multi-stage festival at downtown Raleigh's Dorothea Dix Park with a one-of-a-kind celebration of local culture, food and art. A curated selection of music performers are expected to blend together some of today's biggest national acts with exciting up-and-comers (full lineup coming soon!).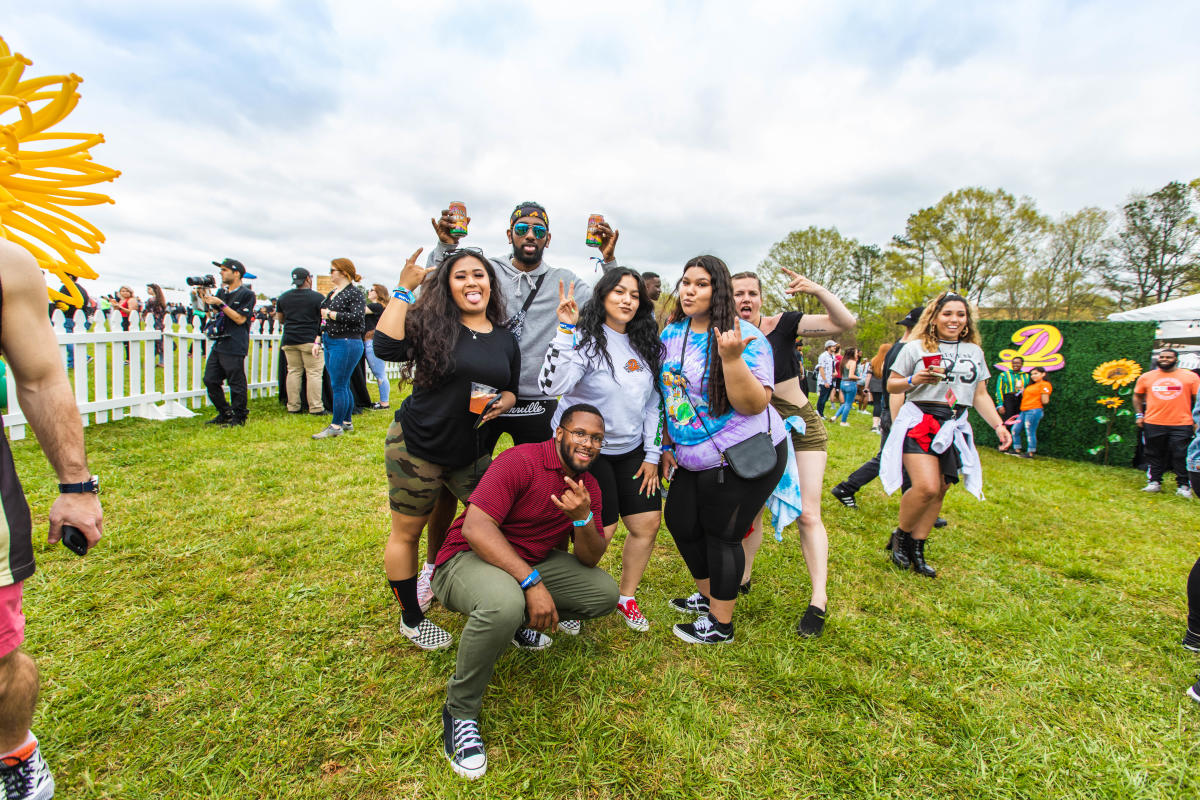 Burning Coal Theatre presents The Life of Galileo, April 7-24, 2022
Directed by Jerome Davis, Galileo tells the true and thought provoking story of scientist Galileo Galilei (1564-1642) when he scientifically proved that the earth revolves around the sun but had to overcome the doctrine and power of the Catholic Church to share it with the world.
Bon Jovi, April 9, 2022
Rock and Roll Hall of Fame band Bon Jovi spent much of the last two years recording and releasing new music, but the band's arena tour for spring of this year is the much-awaited return to live performances. They'll play to a huge crowd at Raleigh's PNC Arena.
North Carolina Opera presents Magic Flute, April 8-10, 2022
North Carolina Opera's 2021-22 season concludes with the long-awaited company premiere of Mozart's The Magic Flute, a story of friendship, heroism, mystery and love. The opera tells the story of the young couple, Tamino and Pamina, who must pass a series of challenges to prove they are worthy of one another. Add some of Mozart's best music and you have an experience perfect for the whole family. 
Live and Local: Spring Fest on Hillsborough St., tentatively April 9, 2022
An annual, family-friendly street festival featuring a full day of music, artists, inflatables for kids, beer from Raleigh Brewing Company and more.
Cary Downtown Chowdown, April 10, 2022
Enjoy a food-filled afternoon in downtown Cary. Taste some of the area's best food (barbecue, burgers, beignets and more!), enjoy cool beverages from craft beer and wine vendors and relax to the music of great local performers. More than 30 total vendors will be on hand—see you there!
North Carolina 'Cuegrass Festival, April 16, 2022
What could be finer than a jam-packed day of drool-worthy barbecue from The Pit, plenty of local brews and toe-tappin' bluegrass music in downtown Raleigh's Warehouse District?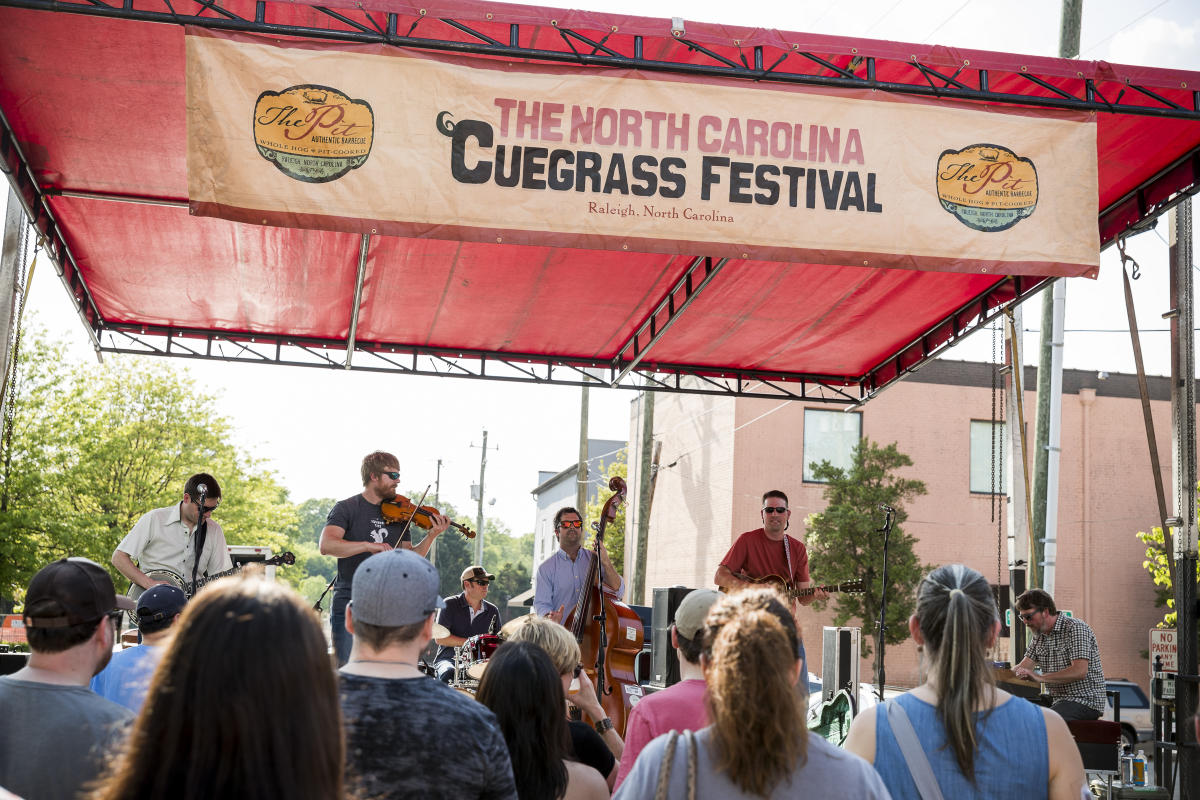 Brewgaloo, April 22-23, 2022
N.C.'s largest craft beer festival-featuring 100 breweries, 50 food trucks and drawing 30,000 people—Brewgaloo takes over downtown Raleigh for two days each April. The festival, which has free admission on Sat. (so bring plenty of friends!), allows you to purchase either beer samples or full pints from breweries located across the state. The event is part of Beer Month in Raleigh, N.C., a month-long celebration of the more than 30 craft breweries that call the area home.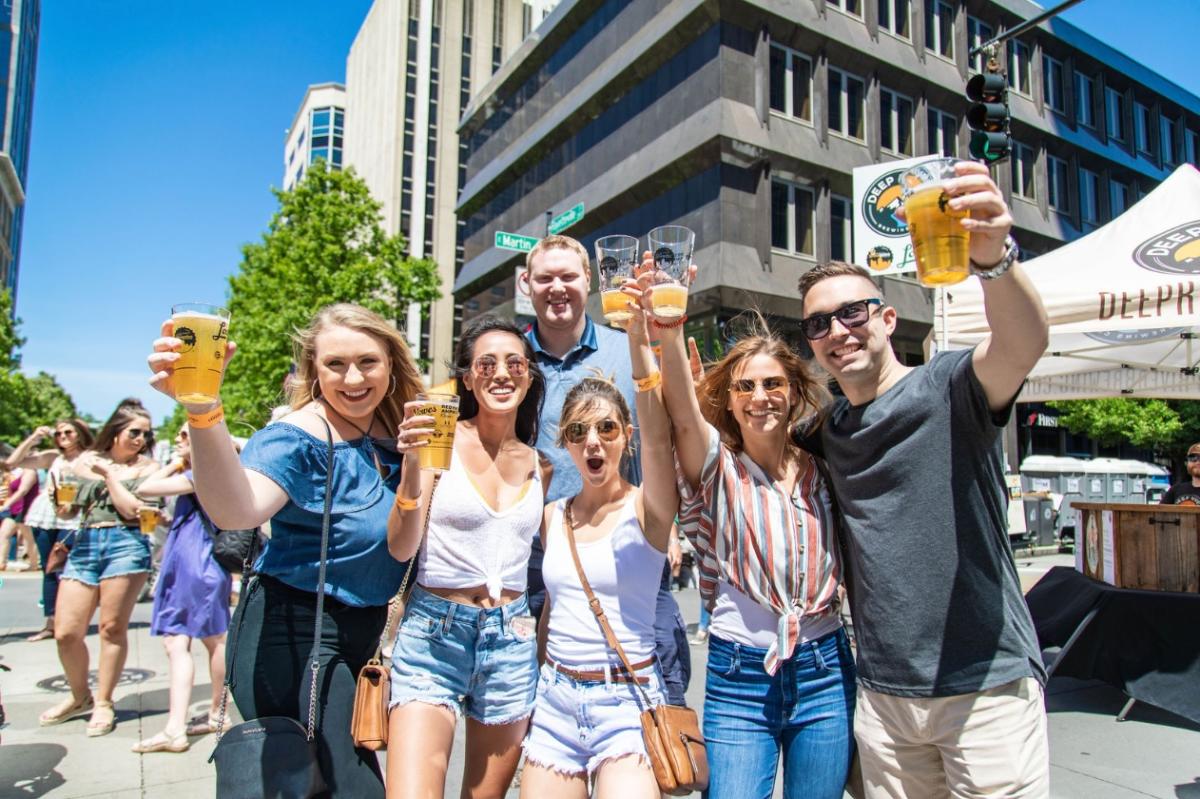 Jimmy Buffet and the Coral Reefer Band, April 23, 2022
Legendary singer-songwriter Jimmy Buffet brings a laid-back vibe (and his nine platinum albums) to Raleigh's Coastal Credit Union Music Park at Walnut Creek (the area's largest outdoor music venue).
N.C. Wine, Cheese & Chocolate Festival, April 30, 2022
This fifth annual event at Lafayette Village gets bigger and better every year. Taste local and regional chocolates and cheeses paired with a variety of wines from across the world (including some local favorites). Sit, sample and listen to live music, shop local vendors and take home a souvenir wine glass at the end of the day.
Spring Daze Arts and Crafts Festival, April 30, 2022
Featuring more than 170 local artists, Cary's Spring Daze Arts and Crafts Festival (celebrating their 29th year in 2022) fills the streets with art-paintings, jewelry, sculptures and more—plus food vendors, children's activities and all-day live music.
May
HerbFest, April 29-May 1 and May 6-8, 2022
Those who love to cook will love HerbFest! Stroll through downtown Wake Forest's charming White St. and shop organic, non-GMO herbs and vegetables, plus heirloom tomatoes and peppers and beautiful perennials specific to the area.
Downtown Raleigh Food Truck Rodeo, May 1 (update: May 1 event postponed), June 12 and Aug. 7, 2022
Food trucks as far as you can see (literally!). The Downtown Raleigh Food Truck Rodeo brings more than 50 food trucks to the city center, spanning a half-mile and 11 city blocks and drawing thousands of hungry visitors to taste the best of the best from local trucks. It's one of the biggest rodeos in the country!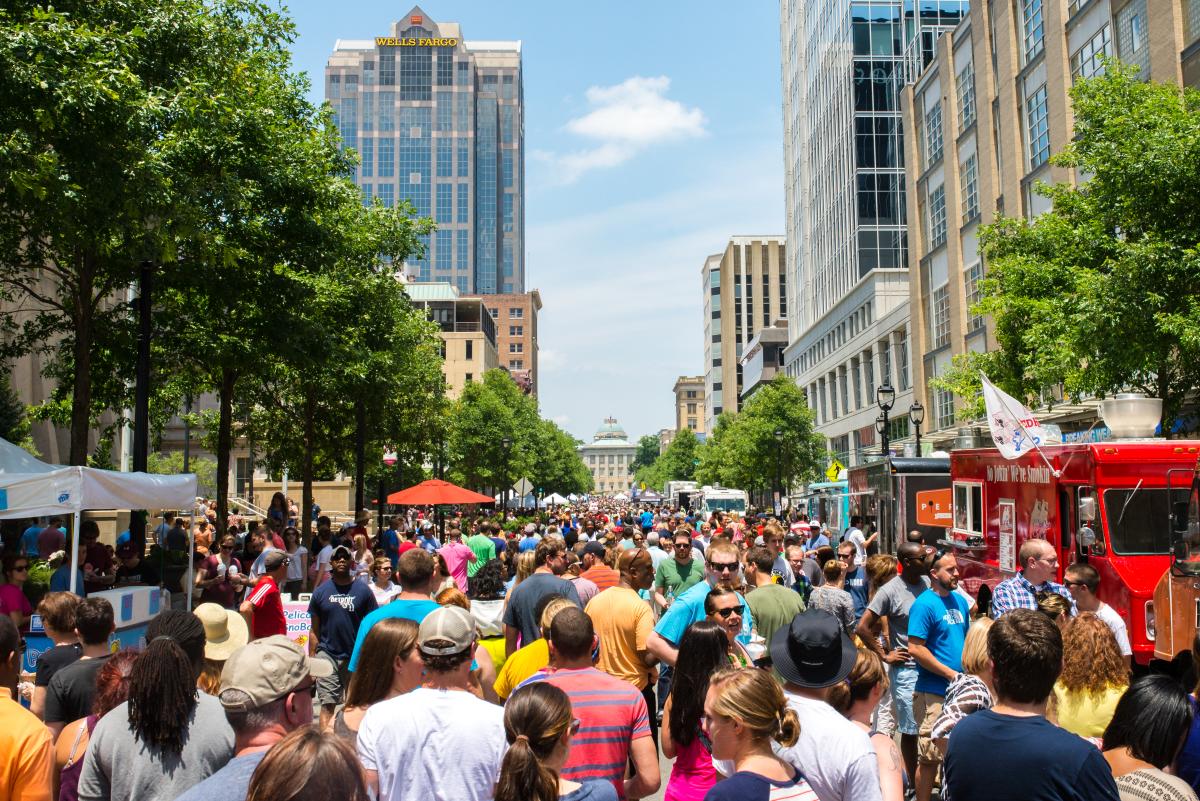 Meet in the Street Festival, May 7, 2022
A day filled with food, fun and entertainment in historic downtown Wake Forest for more than 35 years running, Meet in the Street pulls together all-day live music plus an additional stage of entertainment with dancers, martial arts, magicians and more. Plenty of food trucks and a beer garden headed by Wake Forest's own White Street Brewing Company are sure to keep festival-goers happy.
41st Annual Apex PeakFest, May 7, 2022
Salem St. in historic downtown Apex comes alive with more than 20,000 visitors during PeakFest. For 40 years now, the arts and crafts festival has brought families together for a day of fun, food and fellowship. The town of Apex's largest annual event, PeakFest has all-day live music, all the arts and crafts you can imagine, entertainment for kids and food vendors that bring their best State Fair-style goodies.
Fest in the West, May 7, 2022
Celebrate Cary's rural past at this day filled with food trucks, local breweries, pie-eating contests, kids activities, live music and more. Empty plates, full bellies and a satisfied crowd is a sure thing, plus festival-goers will head home with souvenir beer cups!
Carolina Hurricanes playoff games, beginning May 2022
The NHL's Carolina Hurricanes are sitting pretty near the top of the league standings at the time of publishing (nearly at the halfway point of the season). The Canes are considered serious Stanley Cup Championship contenders, and come playoff time, sold-out crowds get loud at Raleigh's PNC Arena.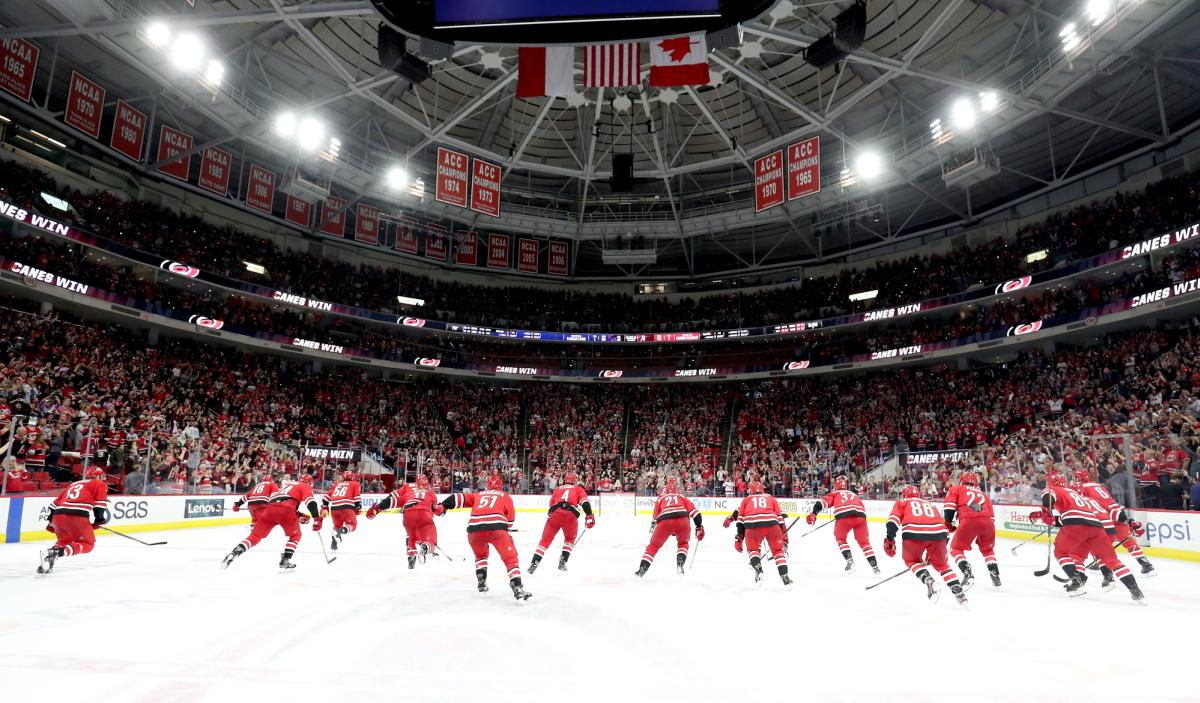 Longleaf Film Festival, May 13-14, 2022
A free-to-attend film festival that highlights the best short- and feature-length documentary and narrative films, the Longleaf Film Festival is held annually at the North Carolina Museum of History in downtown Raleigh. In 2019 (2020 and 2021 were virtual affairs), the festival screened 59 films with a Tar Heel State connection, drawing more than 1,000 attendees for the films, panels and popcorn.
Foo Fighters, May 20, 2022
Inducted into the Rock and Roll Hall of Fame in 2021, Dave Grohl's Foo Fighters are set to rock in front of a big outdoor crowd at Raleigh's Coastal Credit Union Music Park at Walnut Creek.
Got to Be NC Festival, tentatively May 20-22, 2022
Putting the best of N.C. food and beverage on display, the Got to Be NC Festival offers tons of eating opportunities, live music, a huge collection of antique tractors, a carnival for children and more activities (plus free parking and admission) at the North Carolina State Fairgrounds.
John Mulaney: From Scratch, May 22, 2022
A two-time Emmy and WGA award-winning writer, actor and comedian, John Mulaney—host of Saturday Night Live four times and creator of multiple Netflix stand-up specials—comes to Raleigh's PNC Arena for a night of big laughs in May. 
Artsplosure - The Raleigh Arts Festival, tentatively mid-May 2022
One of the Southeast's premier arts festivals, Artsplosure - The Raleigh Arts Festival attracts more than 80,000 people to downtown Raleigh during the third weekend of May each year. Celebrating fine visual art and live music since 1980, the festival puts more than 180 artists' work, using countless mediums, on display for all to see and enjoy during the free festival.
Animazement, May 27-29, 2022
Get in on the action at Animazement, a three-day Japanese animation and culture celebration over Memorial Day weekend that draws 15,000 attendees to the Raleigh Convention Center. Cosplay is a huge draw: guests are encouraged to dress up as their favorite characters simply for fun, or to participate in contests showcasing their talents!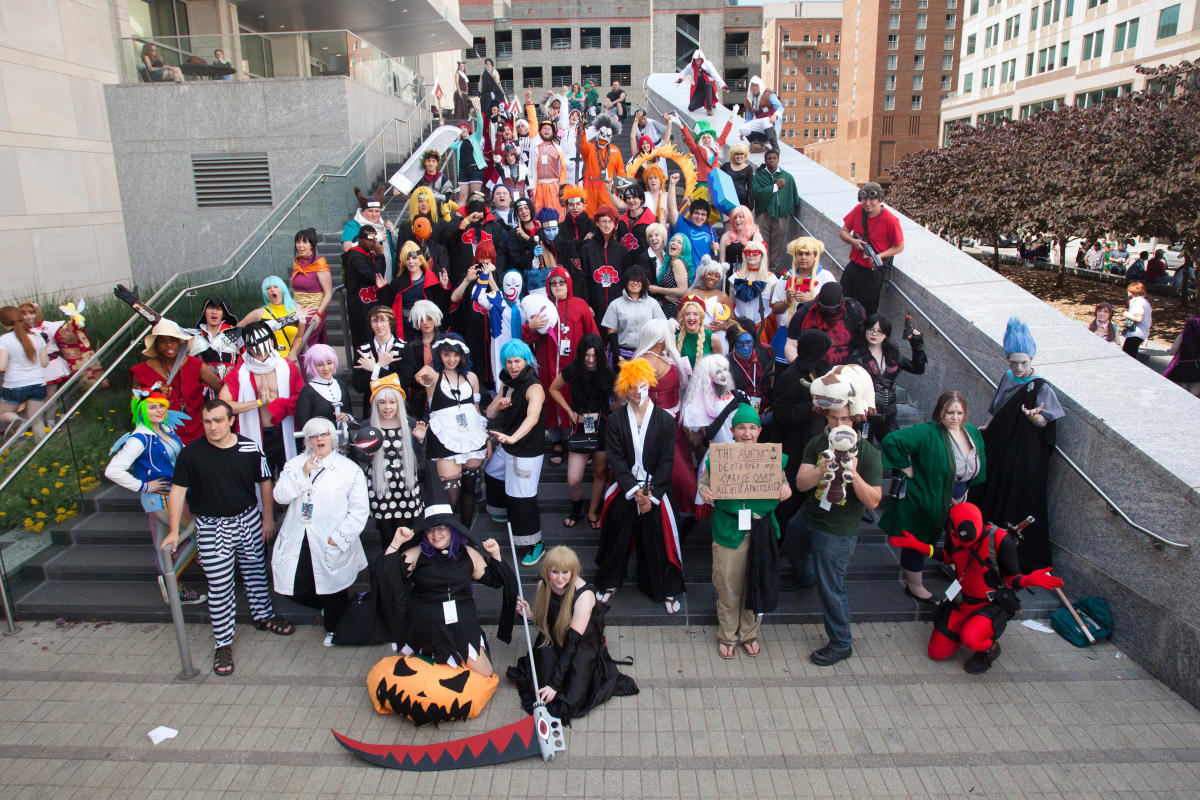 NC Sugar Rush, tentatively May 29, 2022
One of the sweetest events of the year, NC Sugar Rush is an all-dessert food truck rodeo held at Raleigh's City Market. More than 20 vendors—offering a range of goodies from cotton candy to cupcakes to cherry pies—will be on hand, along with face painters, balloon artists and more to keep the kids entertained.
June
Raleigh Little Theatre presents In the Heights, June 3-19, 2022
Directed by Patrick Torres (and featuring music and lyrics by Lin-Manual Miranda), In the Heights tells the universal story of a vibrant community in New York's Washington Heights neighborhood, a place where the coffee from the corner bodega is light and sweet, the windows are always open and the breeze carries the rhythm of three generations of music. Follow bodega owner Usnavi and his friends as they dream of a brighter future in this Tony Award-winning musical.
Raleigh's International Food Festival, June 4, 2022
Celebrate Raleigh's diverse community and welcoming spirit by trying food, beer and wine (plus listen to live music and see more entertainment) from around the world. Nearly 20,000 attendees are expected in downtown Raleigh's City Plaza for the event.
The Doobie Brothers, June 11, 2022
Following the release of the band's 15th full-length album, the Doobie Brothers are back on the road with their 50th Anniversary Tour, stopping at Raleigh's Coastal Credit Union Music Park at Walnut Creek to play in front of a massive crowd.
Town of Cary's Pimento Cheese Festival, June 11, 2022
In downtown Cary, food trucks will line the streets to serve their regular menu, along with new dishes featuring a Southern delicacy: pimento cheese! Enjoy live music, grab a drink from local breweries and taste some of the best pimento cheese samples from local restaurants. Come hungry!
Robert Plant & Alison Krauss, June 14, 2022
Hitting the road together for the first time in 12 years in support of their newest album together ("Raise the Roof" came out in Nov. 2021), an evening of Robert Plan & Alison Krauss' at Koka Booth Amphitheatre is sure to be one of the most anticipated music events of the year in the Raleigh area.
Capital City Juneteenth Celebration, mid-June 2022
First held in 2021 as a celebration and commemoration of the abolition of slavery in the United States, this event featured speakers, artists, historic interpreters, music and more, and is expected to return as an annual event in the City of Oaks. More details for 2022 are expected in the coming months. 
Out! Raleigh Pride, tentatively June 25, 2022
Out! Raleigh Pride is the area's annual, family-friendly street festival that celebrates the LGBT community and its allies, and the festival celebrates 10 years of festivals in 2022! Organized each year by the LGBT Center of Raleigh, the festival's speakers, performers and vendors (and a Kids Zone) bring eight hours of fun and family to downtown Raleigh's Fayetteville Street district.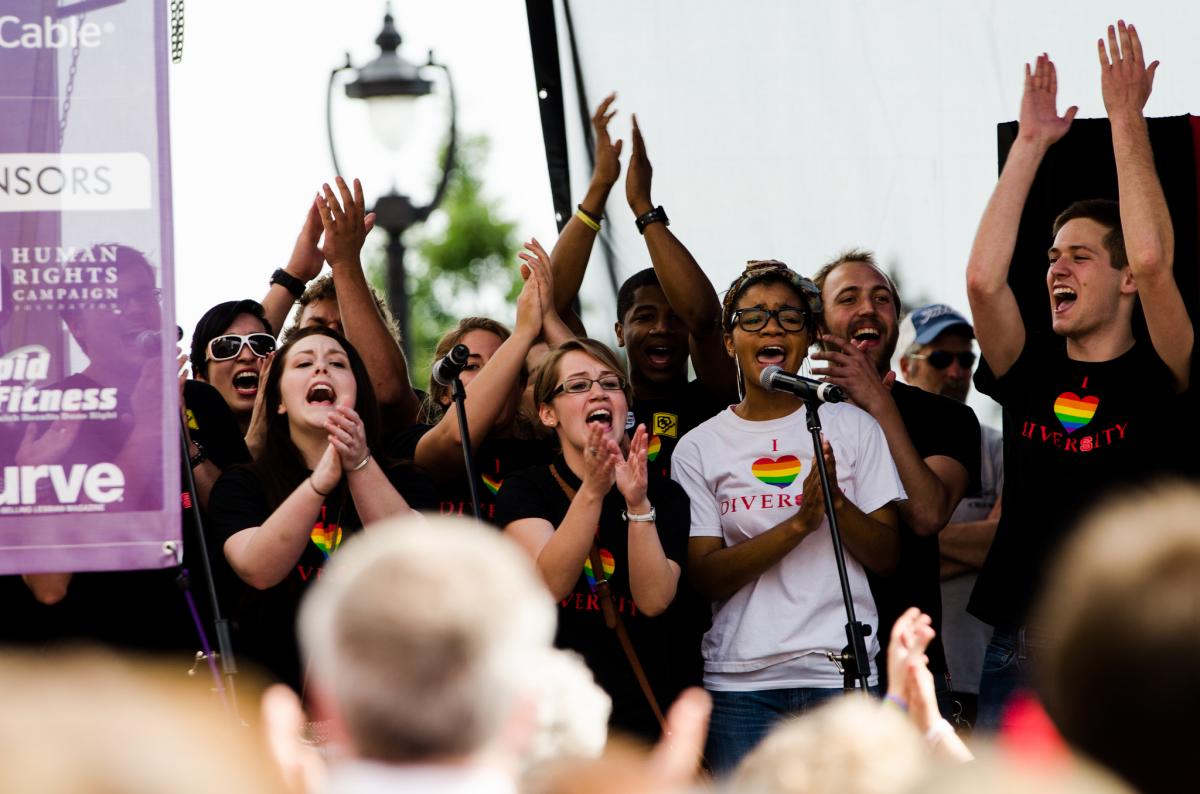 July
Raleigh 4th of July Fireworks Display, tentatively July 4, 2022
You can't miss Raleigh's Fourth of July fireworks extravaganza! Having returned to West Raleigh in 2021, the city's annual July Fourth fireworks are held near the Stadium and Arena Complex (Carter-Finley Stadium and PNC Arena area). With plenty of free parking available, this breathtaking show is a must-see (and best enjoyed with lots of family and friends!).
Town of Cary July 4th Celebration, tentatively July 4, 2022
Relax under the pines at Koka Booth Amphitheatre for the Town of Cary's July 4th Celebration, where you'll be able to enjoy family-friendly activities, including rides and games, a venue-wide scavenger hunt, watermelon-eating contests and even a 50-foot Ferris wheel! Live music—often performed by the Cary Town Band and followed by a performance from the North Carolina Symphony—caps the evening just before fireworks light up the sky.
Peak City Pig Fest, July 22-23, 2022
Live music, a beer garden, a barbecue competition (sanctioned by the Kansas City Barbecue Society) and more make for one of Apex's tastiest events of the year.
GalaxyCon Raleigh, July 28-31, 2022
A three-day festival for fans of pop culture, superheroes, science fiction, anime and more, GalaxyCon Raleigh will be back and bigger than ever at the Raleigh Convention Center in July. Featuring celebrity guests, comic book creators, artists, cosplayers and other industry guests, GalaxyCon Raleigh is expected to bring an incredible 30,000 attendees together in downtown Raleigh to see and be seen, to meet celebrities, go head-to-head in video games and have a blast participating in all things geek!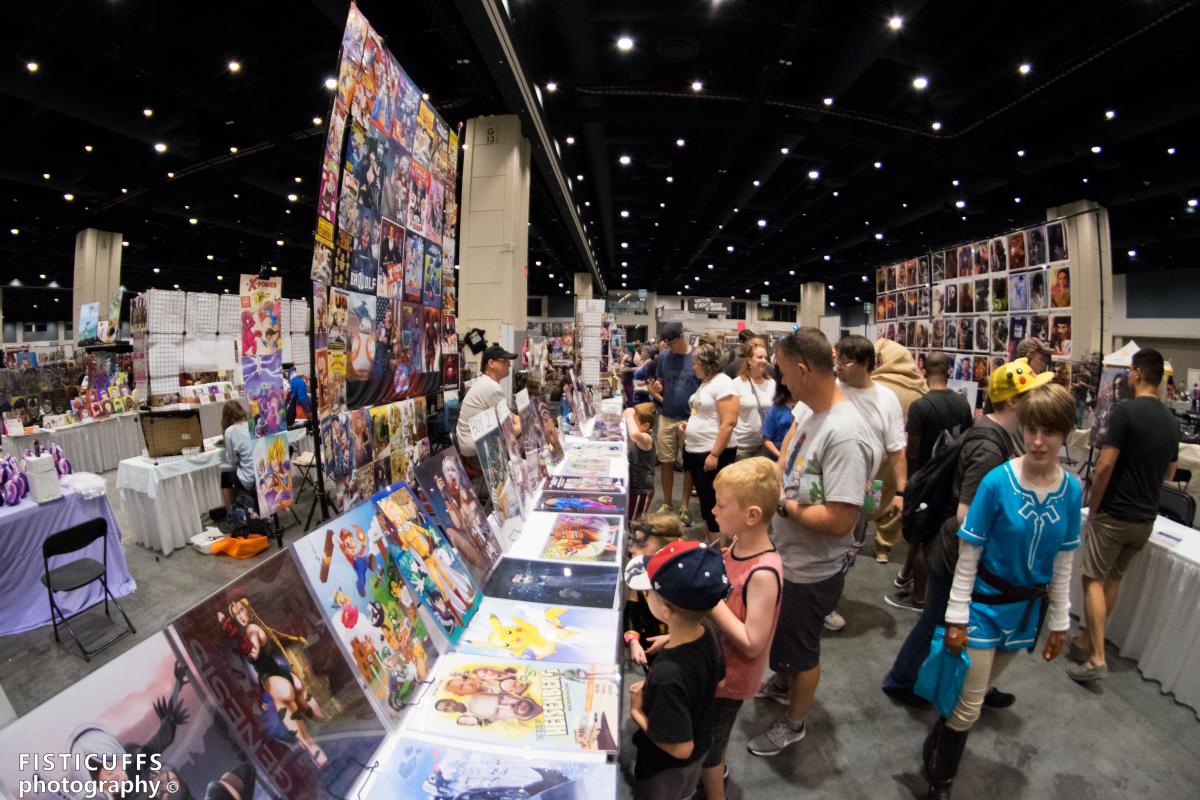 Rage Against the Machine, July 31, 2022
Touring for the first time in a decade, iconic rock band Rage Against the Machine will take to the stage at PNC Arena, alongside incendiary rap duo Run the Jewels. 
August
Sir Walter Miler, Aug. 5, 2022
One of America's best (and fastest) track events, the Sir Walter Miler, is a free-admission event featuring an elite field of men and women runners and allows fans onto the track at Cardinal Gibbons High School to scream and cheer as athletes look to set some of the fastest mile times of the year in the U.S. 
Beer, Bourbon & BBQ Festival, Aug. 5-6, 2022
Beer sipping, bourbon tasting, music listening and barbecue eating-what's not to love? Don't miss the two-day Beer, Bourbon and BBQ Festival at Cary's Koka Booth Amphitheatre. Admission buys you a souvenir sampling glass so you can enjoy an all-you-care-to-taste sampling of beer and bourbon, plus chow down on some pulled pork, ribs, biscuit and more, all while enjoying all-day live music.
North Carolina Theatre presents On Your Feet!, Aug. 9-14, 2022
The rhythm is gonna get you On Your Feet! This is the inspiring true story about heart, heritage and two people who believed in their talent—and each other—enough to become an international sensation. From their humble beginnings in Cuba, Gloria and Emilio Estefan broke through the barriers to rise to the top of the pop music world. The universally crowd-pleasing and uplifting celebration of the legendary artist reveals fierce determination and visionary creativity, matched with the heart-stopping beats of the Miami Sound Machine.
Keith Urban, Aug. 13, 2022
Country music star Keith Urban brings his The Speed of Now World Tour to Raleigh's Coastal Credit Union Music Park at Walnut Creek, along with Ingrid Andress.
Jack Johnson, Aug. 21, 2022
Surfer-turned-singer Jack Johnson returns to the City of Oaks in summer 2022, taking stage in front of 20,000 fans at Coastal Credit Union Music Park at Walnut Creek. 
Packapalooza, tentatively Aug. 27, 2022
This annual, all-day block party and street festival, drawing more than 80,000 attendees, caps off North Carolina State University's Wolfpack Welcome Week at the start of another academic year. The free and open-to-the-public event features more than 300 vendor booths lining Hillsborough St., along with food, games, arts and crafts, a water slide (bring your bathing suit!), visual and performing arts and more. Music will take center stage to close out the evening.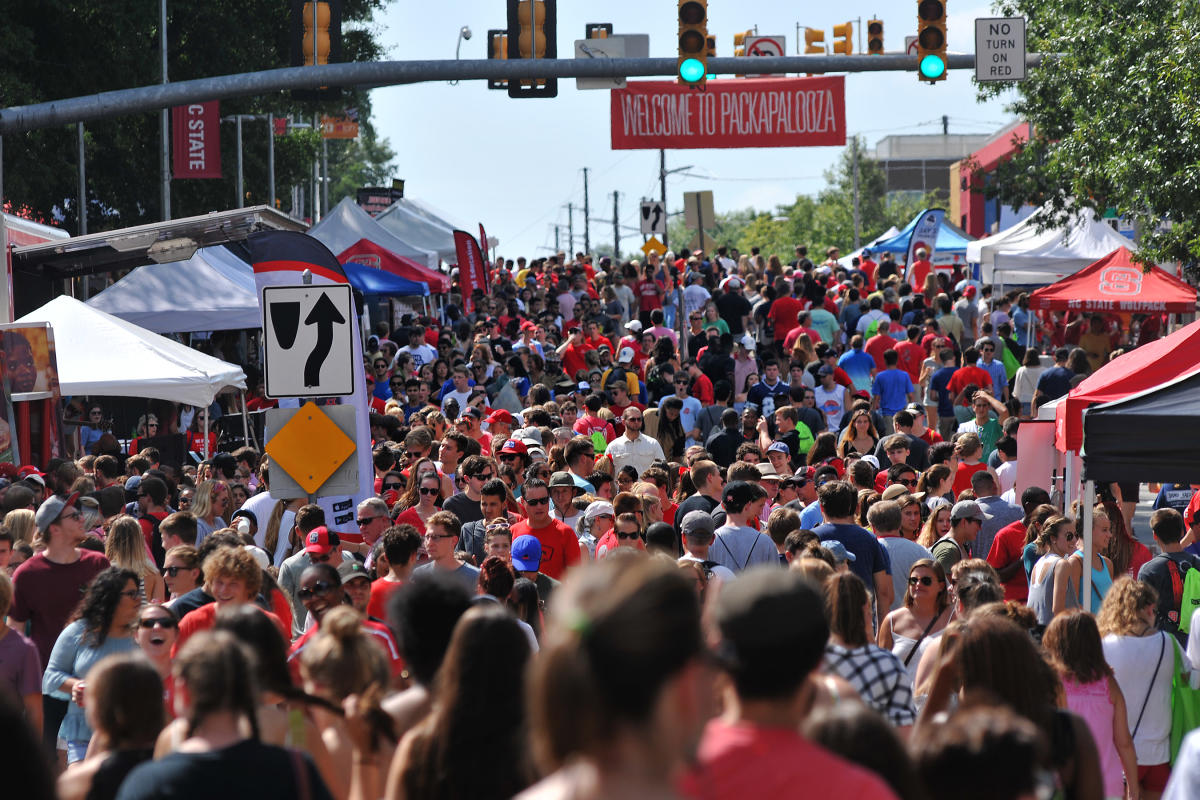 CaribMask Carnival, tentatively Aug. 27, 2022
A festival to promote diversity, equality and create a deeper appreciation for Afro-Caribbean culture in the Raleigh area, CaribMask is expected to return for its ninth annual event in downtown Raleigh in 2022 (2020 and 2021 were canceled due to COVID-19). In previous years, a parade of bands, flag ceremony, live music and tons of food and drinks have kept a joyful crowd of more than 15,000 people plenty happy.
Lazy Daze Arts and Crafts Festival, Aug. 27-28, 2022
For more than 40 years, the Lazy Daze Arts and Crafts Festival has put local artists and craftsmakers in the spotlight. Today, the Cary festival has grown to two days, features more than 300 artists from 16 states, has multiple stages of live music, a beer garden and plenty of food trucks to keep everyone happy.
September
13th Annual African American Cultural Festival of Raleigh and Wake County, early Sept. 2022
An annual celebration of African American culture expressed through art, music, food and community, this two-day downtown Raleigh festival showcases local, national and international artists, performers, food vendors and area business owners.
40th Annual Raleigh Greek Festival, early Sept. 2022
A tradition in Raleigh since 1982, the Raleigh Greek Festival—held at the North Carolina State Fairgrounds—features live music and traditional folk dancing plus all the authentic food options you could ask for (gyros, souvlaki, baklava, cookies, pizza, stuffed grape leaves, wine and more).
Hopscotch Music Festival, Sept. 2022
Three days, nearly 150 bands, 12 venues in downtown Raleigh, 50 totally-free day parties and 25,000 fans—it's no wonder why Hopscotch Music Festival is time and time again named one of America's can't-miss music events. The acts-and genres-are as wide ranging as the venues they play in (the 5,000-seat Red Hat Amphitheater and a tiny dive bar, Slim's Downtown, for example). Headlining acts in recent years have included Angel Olsen, Big Boi, Solange, Run The Jewels, Margo Price, The Flaming Lips and more. Note that 2021 was a scaled-back event due to COVID-19, and details on the 2022 event are yet to be released.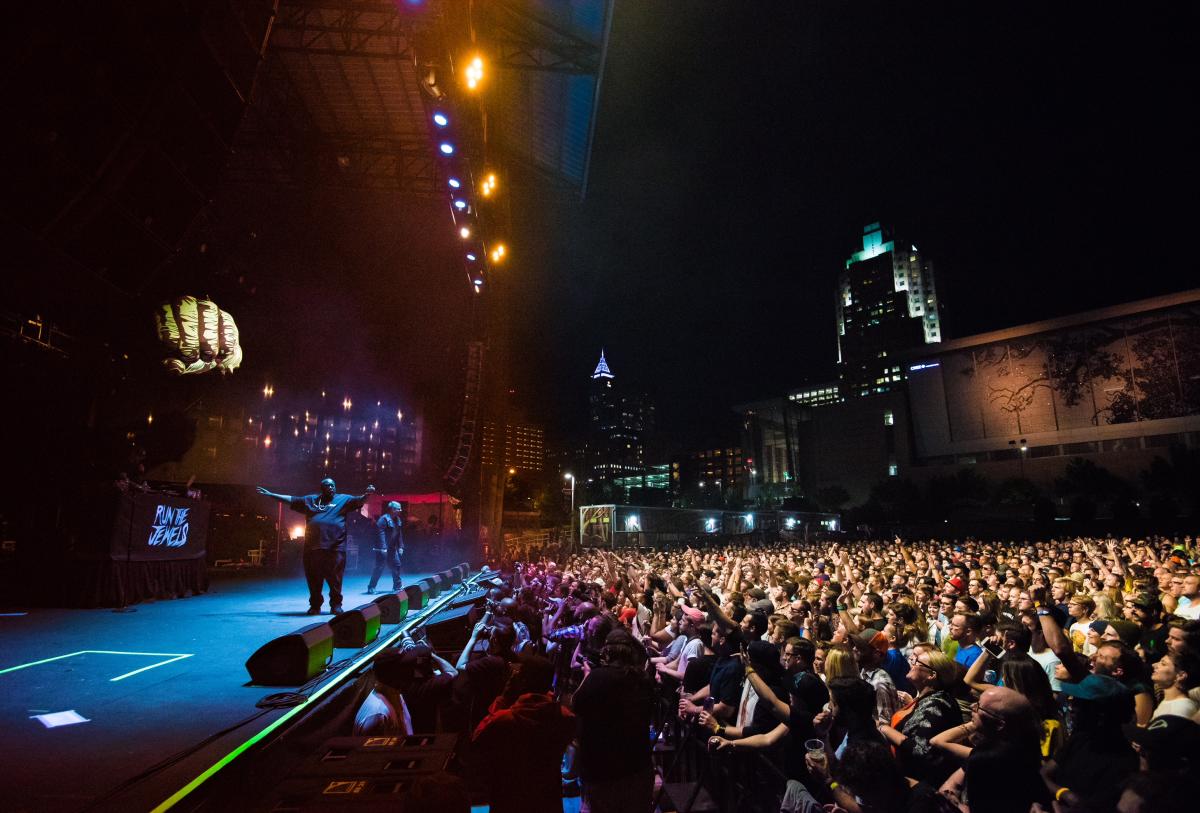 BugFest, tentatively Sept. 16-17, 2022
Experience more than 100 exhibits, crafts, games and activities at BugFest, North Carolina Museum of Natural Sciences' annual event that lets you interact with entomologists and other scientists while learning about the fascinating world of bugs. Featuring the ever-popular Café Insecta, where the brave can sample buggy dishes prepared by local chefs. The best part? The event is totally free for the expected 35,000 attendees.
Capital City Bikefest, mid-Sept. 2022
Capital City Bikefest is a free, family-friendly, three-day event at the Tobacco Road Harley-Davidson dealership. Now in its 17th year, the event celebrates Raleigh's rich motorcycle culture and features live music, parades, charity rides, stunt shows, vendors and more.
East Meets West Festival, mid-Sept. 2022
The free-admission festival celebrates Morrisville with a day of food, culture and music from around the world. Dozens of local restaurants sell small plates of their specialties. At the same time, the festival stage hosts performances from groups representing the town's many cultures. Children can have their faces painted or enjoy a variety of other fun activities. 
La Fiesta del Pueblo, tentatively Sept. 18, 2022
A tradition for nearly 30 years, La Fiesta del Pueblo, a Hispanic cultural event held in the Fayetteville Street district in downtown Raleigh, draws nearly 20,000 attendees each year and showcases music, art, dance performances, educational booths, children's activities and food from different regions of Latin America, all in celebration of the diversity of Latin-American culture.
Asia Fest and Dragon Boat Festival, late Sept. 2022
Each year approximately 10,000 visitors come to the Koka Booth Amphitheatre to experience nearly 100 exhibits and activities including dragon boat races, cultural displays, games and stage performances. The festival also features a wide collection of ethnic foods and delicacies, where attendees can sample unique street food from local chefs. 
World of Bluegrass, Sept. 27-Oct. 1, 2022
The arrival of a toe-tappin', banjo-strummin' week of non-stop week of bluegrass in downtown Raleigh is one of the most anticipated times of the year. The International Bluegrass Music Association brings their business conference, along with the world's most talented bluegrass musicians, to Raleigh during this week. Those musicians then perform in clubs, on street corners and in hotel lobbies-anywhere they can find a jam session-during the Bluegrass Ramble. Then the week is capped off with Bluegrass Live! powered by PNC, a two-day festival that sets up five stages of free music, a dance tent, tons of art vendors and more.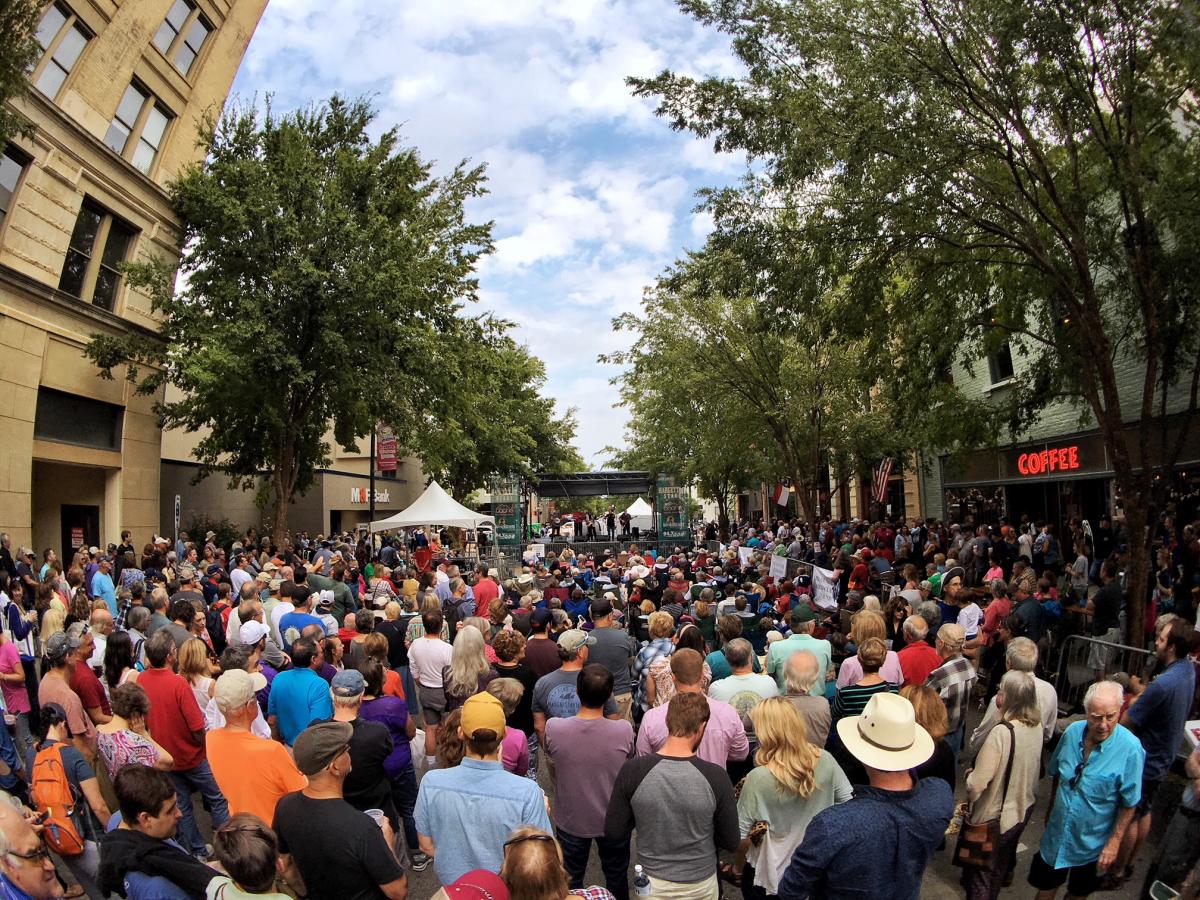 October
Exhibition: A Modern Vision: European Masterworks from The Phillips Collection, Oct. 1, 2022-Jan. 23, 2023
A special, ticketed exhibition at the North Carolina Museum of Art, A Modern Vision will feature more than 50 paintings by iconic artists from The Phillips Collection's world-renowned holdings. The Phillip Collection opened in Washington, D.C., in 1921 as America's first modern art museum. More details will be coming soon on this visual arts exhibit!
94th Annual Wendell Harvest Festival, Oct. 1, 2022
A tradition dating back to 1927, the Wendell Harvest Festival features a parade, more than 100 craft vendors, a beer garden, games for kids and adults and live music (fun for the entire family!).  
Triangle Oktoberfest, early Oct. 2022
The sixth annual Triangle Oktoberfest at Koka Booth Amphitheatre in Cary is set to provide plenty of family-friendly activities including live music, storytelling, dancing and traditional Bavarian food and fare (plus local and authentic German beers on hand).
Cary Diwali Festival, early Oct. 2022
Diwali is the most widely celebrated religious and cultural event in India, and marks the victory of good over evil, light over dark and the beginning of the New Year. Each year Cary Diwali includes music, dance, theater performances, a handicraft bazaar, Indian food vendors, sponsor booths, an exhibition of Indian art and culture, activities for children, demonstrations and so much more at Koka Booth Amphitheatre!
Casktoberfest, early Oct. 2022
Cheers to seasonal beers! Big Boss Brewing Company's Casktoberfest transforms the brewery into a giant beer hall with 30+ one-of-a-kind cask ales, just in time to head into the new fall season.
Beericana Craft Beer and Music Festival, early Oct. 2022
This fast-growing beer and music festival held at beautiful Sugg Farm Park brings together more than 70 breweries (including most of the nearly 40 craft beverage brewers in Raleigh, N.C.) and more than 20 food trucks, along with a full lineup of Americana jams, to celebrate good friends, good beer and good times in Holly Springs.
North Carolina Theatre presents Sister Act, Oct. 11-16, 2022
The divine disco diva, Deloris Van Cartier, makes her debut at North Carolina Theatre! After witnessing a murder, Deloris is put into protective custody in the one place the cops are sure she won't be found: a convent with a crumbling choir. The blockbuster movie is remade for the stage in a sparkling, feel-good comedy, featuring dazzling dance routines and songs inspired by Motown, gospel, soul and disco!
N.C. State Fair, Oct. 13-23, 2022
The largest annual event in the state, the N.C. State Fair draws one million visitors through the gates each Oct., marking what many consider to be the unofficial beginning of the fall season. Eleven days of high-flying rides, deep-fried foods, live music, stunt shows and other entertainment (including nightly fireworks) has been a can't-miss event for generations of families—the 2022 version of the N.C. State Fair marks the 155th year of the event!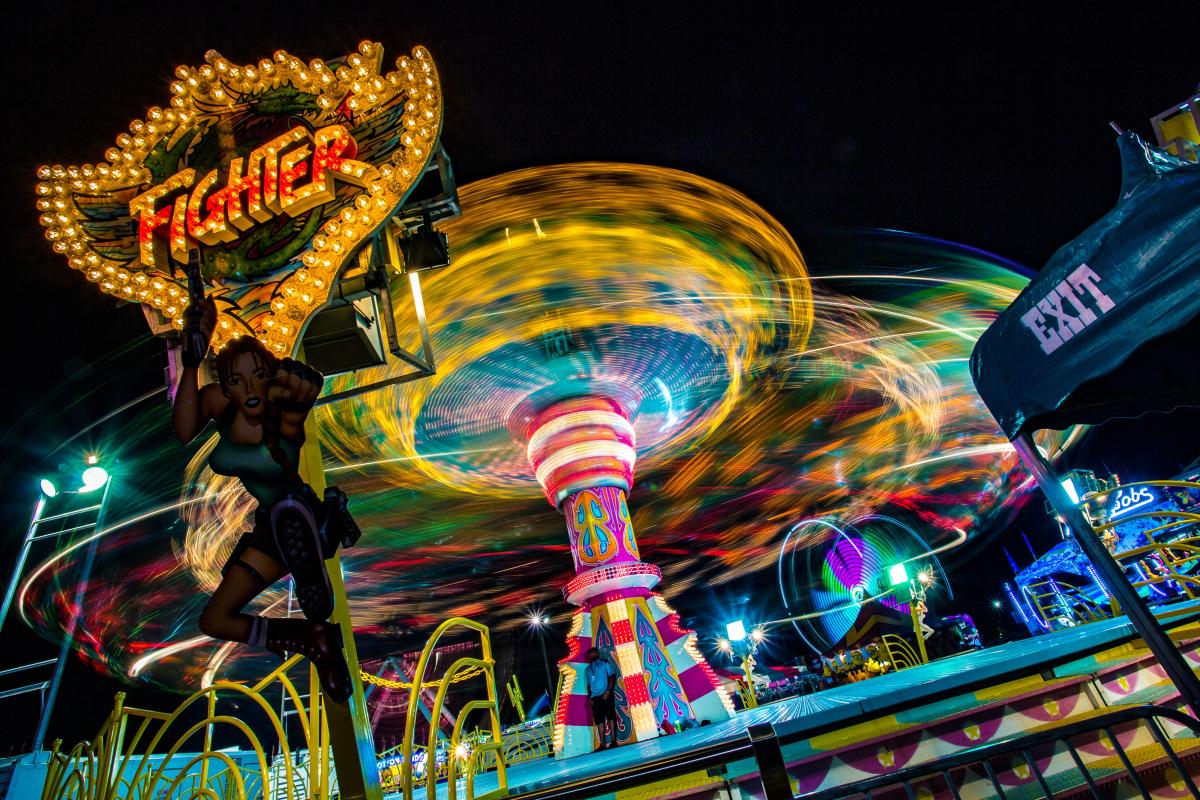 SAS Championship, mid-Oct. 2022
See some of golf's best at the SAS Championship, a PGA Tour Championships event. Held annually at Prestonwood Country Club in Cary, the event is widely recognized as one of the most important events of the year. The tournament is expected to once again play host to 'Wildcard Weekend'—the last full-field event before the Charles Schwab Cup Playoffs.
November
Moonlight in the Garden, mid-Nov. 2022
A magical lighting exhibition that's suited for the entire family, Moonlight in the Garden at JC Raulston Arboretum at North Carolina State University is a once-per-year opportunity to see the nationally acclaimed gardens artfully illuminated by colorful lights. Each evening of the ticketed event is paired with live music, food trucks, hot apple cider, fire pits and marshmallows to roast!
78th Annual Raleigh Christmas Parade, Nov. 19, 2022
A Raleigh tradition for more than 75 years, the Raleigh Christmas Parade is the largest parade of its kind between Atlanta and Washington, D.C. The parade—filled with marching bands, dancers, classic cars, super heroes and more—marches through downtown Raleigh for two hours along a 1.4-mile route that draws a crowd of 60,000 spectators.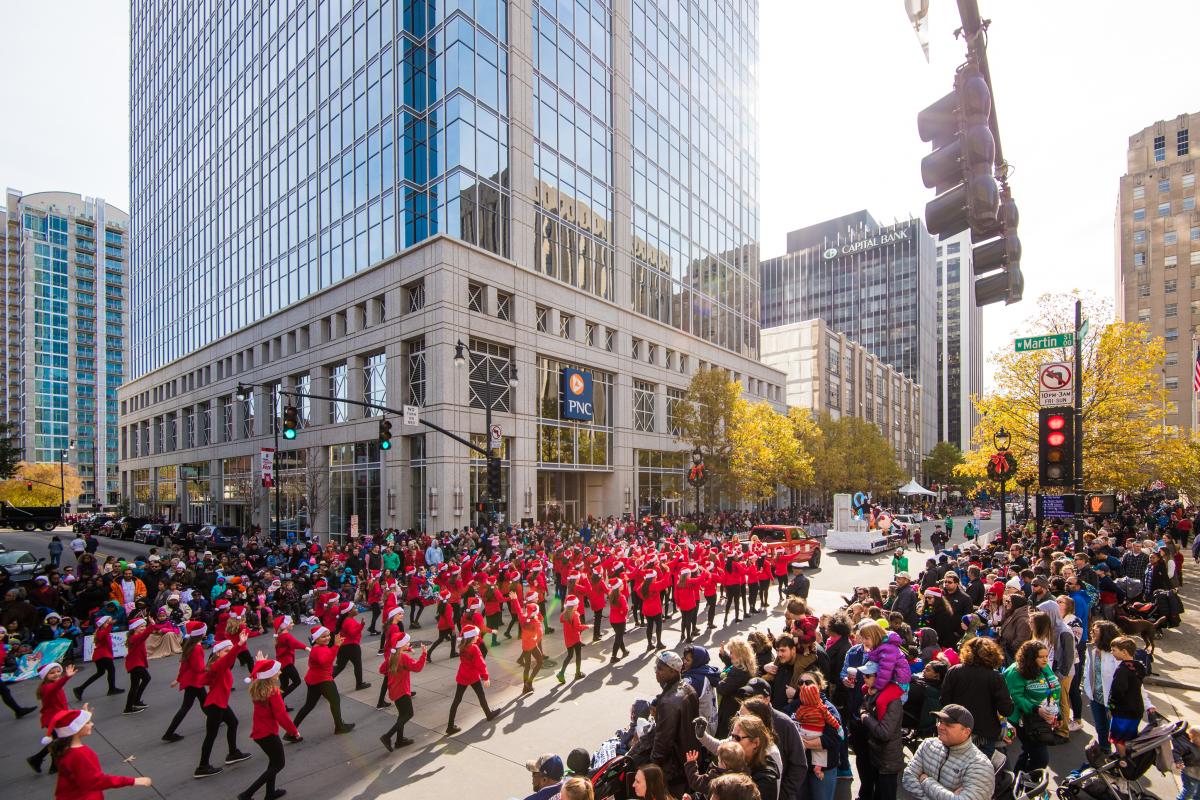 American Indian Heritage Celebration, mid Nov. 2022
Musicians, dancers, artists, storytellers and authors from N.C.'s eight state-recognized tribes will gather for this popular family event at the North Carolina Museum of History. For all ages, the celebration is a firsthand opportunity to learn about the state's American Indian culture, past and present. Activities include craft demonstrations, hands-on activities, games, foods and much more.
North Hills Tree Lighting Celebration, mid Nov. 2022
The annual lighting of a 41-foot-tall Christmas tree, a visit from Santa Claus, trackless train rides for kids, live music and plenty of vendors on hand make this celebration an equally great event for families and a fun date idea. Arrive a tad early to join in on the Holiday Sip & Shop to knock out some shopping at local retailers like Peter Millar, Quail Ridge Books, Scout & Molly's plus more while enjoying complimentary hot chocolate and cider.
Rudolph the Red-Nosed Reindeer: The Musical, tentatively late Nov. through mid-Dec. 2022
Based on the animated television special "Rudolph The Red-Nosed Reindeer" and the stage production directed and conceived by Jeff Frank and First Stage, the characters you know and love—Rudolph, the Abominable Snowman, Santa and Mrs. Claus and more—come to life in this Broadway Series South production.
North Carolina Chinese Lantern Festival-Cary, late Nov. 2022 through mid-Jan. 2023
The North Carolina Chinese Lantern Festival puts hundreds of larger-than-life lanterns on display at Cary's Koka Booth Amphitheatre, creating an incredible, colorful adventure for you to walk through during the holiday season. In all, the lanterns and more than 15,000 LED lights make up 20 distinct displays, including a 200-foot-long, 21-foot-tall mythical creature that sits on Symphony Lake.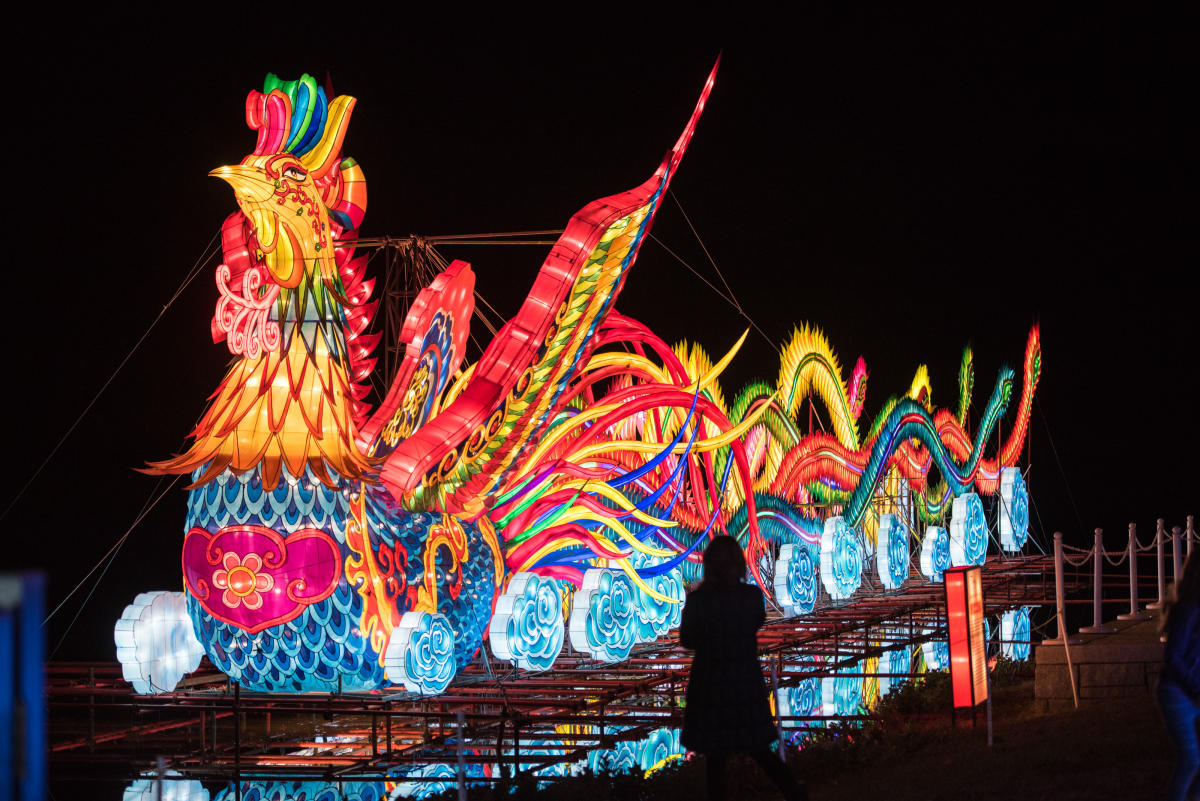 WRAL Nights of Lights, late Nov. through late Dec.
Up for a dazzling light show? Illuminated trees, festive light displays and local art installations will delight visitors of all ages at the second ever Nights of Lights Drive-Thru Light Show at Dorothea Dix Park. The 1.3-mile driving route features towering oak trees, open fields and rolling hills—plus views of the Raleigh skyline peaking above the trees—making it a perfect location for this holiday event.
December
NCAA Men's and Women's Division I Soccer Championships, Dec. 2 and 4; Dec. 9 and 11, 2022
Two champions will be crowned at WakeMed Soccer Park in Cary to close out the college soccer season—these NCAA College Cup events feature the semifinals and final matchups played in front of as many as 10,000 fans!
Wendell Wonderland, early Dec. 2022
A perfect chance to experience historic downtown Wendell lit up for the holidays, with a visit from Santa Claus, trolley rides through town, lighting of the town tree, live music, hot chocolate, food trucks, a craft market and more. The Lake Myra Christmas light show—one of the east coast's most dazzling displays—will also be in full swing, featuring more than 400,000 lights—and it's all free!
Holiday Express at Pullen Park, early-to-mid Dec. 2022
This year-round favorite destination for families is now all dressed up for the holiday season, festively decorated with thousands of lights. The major attractions? A rideable, miniature train that meanders through and around the park plus a carousel that keeps kids of all ages happy for hours. Note: This incredibly popular event sells out quickly when tickets go on sale in mid-July—mark your calendars to plan ahead!
Boylan Heights Art Walk, early Dec. 2022
For 29 years and counting, the Boylan Heights Art Walk has featured more than a hundred artists and craftspeople selling a wide range of glasswork, jewelry, woodwork, clay work and ceramics, photography and prints, multimedia, painting and other art from the neighborhood's porches, yards and sidewalks (in of the area's prettiest neighborhoods!).
State Capitol Tree Lighting Ceremony, early Dec. 2022
With luminaries lighting the Capitol grounds and local choral groups filling the air with seasonal songs, the lighting of the tree at the North Carolina State Capitol building is a sign for many that the holiday season is officially here. After the lighting of the tree, stick around to tour the inside of the Capitol, covered in wreaths and draped in garland.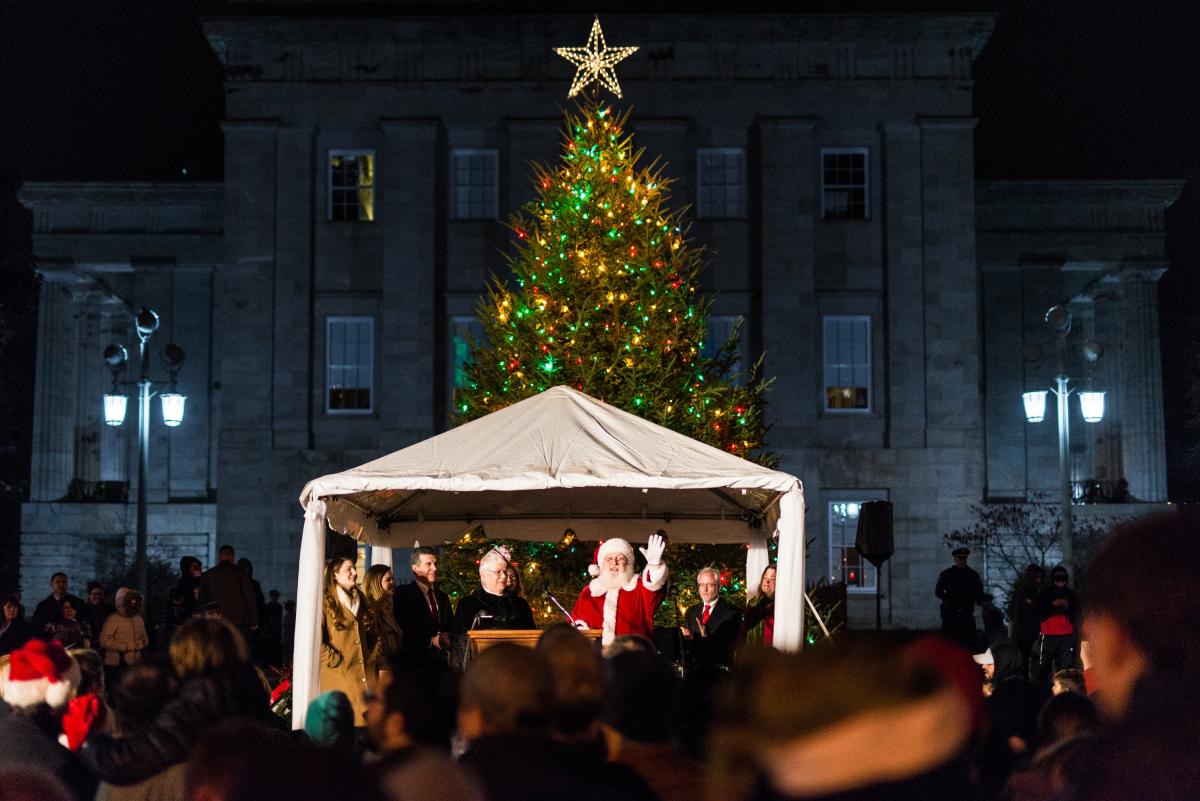 Raleigh Little Theatre presents Cinderella, early Dec. 2022
Celebrating its 38th year at Raleigh Little Theatre in 2022, the musical comedy Cinderella is a holiday sugarplum for the whole family. Just the right mixture of comedy and romance, plus a visually stunning set and costumes, make this fairy tale a favorite holiday tradition in Raleigh.
51st Annual Oakwood Candlelight Tour, early Dec. 2022
Historic Oakwood, a community of homes, many of which are dated to the mid-1800s to early 1900s, has its own small town feel. Elegantly decorated for the holidays, you can step inside about a dozen private homes, staffed with docents who tell the rich history of this Century Victorian neighborhood.
Theatre In The Park presents A Christmas Carol, early Dec. 2022
This theater production from local passionate mind Ira David Wood III, celebrating its 49th year during the 2022 holiday season, has wowed more than a million guests throughout the years. The beloved musical comedy, in which Wood himself puts on an incredible performance as Scrooge, has been a longstanding tradition for families in the area—tickets tend to go quickly so plan ahead!
Carolina Ballet presents The Nutcracker, mid-Dec. 2022
Grace, grandeur and mysterious illusions. Carolina Ballet's holiday classic is a can't-miss tradition for locals, visitors, families and friends. The only production in the country using illusions created by renowned magician Rick Thomas, The Nutcracker will make characters levitate, disappear and reappear before your eyes in more than a dozen performances at the Duke Energy Center for the Performing Arts.
The Justice Theater Project presents Langston Hughes' Black Nativity, mid-Dec. 2022
This gospel music experience, a production of The Justice Theater Project, takes the audience on a journey back to the Bethlehem of Mary and Joseph, resplendent in African costumes and uplifting songs of worship. With a joyous inspirational score, Black Nativity is a legendary family show that shares this unforgettable story of the Nativity through compelling gospel music and the beautiful poetry of Langston Hughes. Through love and faith, the story finds strength and triumphs over adversity to offer powerful messages of joy and hope, all brought to life by more than 70 show-stopping singers, dancers and musicians.
North Carolina Master Chorale presents Joy of the Season, mid-Dec. 2022
The North Carolina Master Chorale, hailed by critics as the area's premier choral ensemble and the recipient of a Raleigh Medal of Arts award, has performed choral masterworks with orchestra since 1942. Joy of the Season celebrates its 22nd anniversary this year, a Raleigh holiday tradition that fills Meymandi Concert Hall with nearly 200 voices, guest choirs, a brass ensemble, Meymandi's pipe organ and the Master Chorale's newly established Youth Choir.
Holiday Open House at the North Carolina Executive Mansion, mid-Dec. 2022
The North Carolina Executive Mansion, designed by prominent architect Samuel Sloan, is one of the state's architectural gems and serves as a repository for a fine collection of 18th- and 19th-century N.C. furnishings and paintings. For four days, visitors are invited to tour the home, take in the decorations and enjoy seasonal musical entertainment by local performing groups. The first floor of the mansion will be decorated with N.C.-grown Christmas trees, floral and mixed evergreen arrangements and ornate mantle displays. The Holiday Open House is one of the only times each year for visitors to enter the house without a prior reservation or group tour scheduled.
First Night Raleigh, Dec. 31, 2022
First Night Raleigh, a downtown Raleigh New Year's Eve celebration for more than 25 years, is an all-day event with more than 100 performances (music, dance, theater, comedy and more) across 35 venues. Tons of kids' activities, a 90-foot-tall Ferris wheel and a countdown to midnight (where, yes, a giant acorn drops from the sky as the clock strikes 12) and celebratory fireworks highlight a full day of festivities.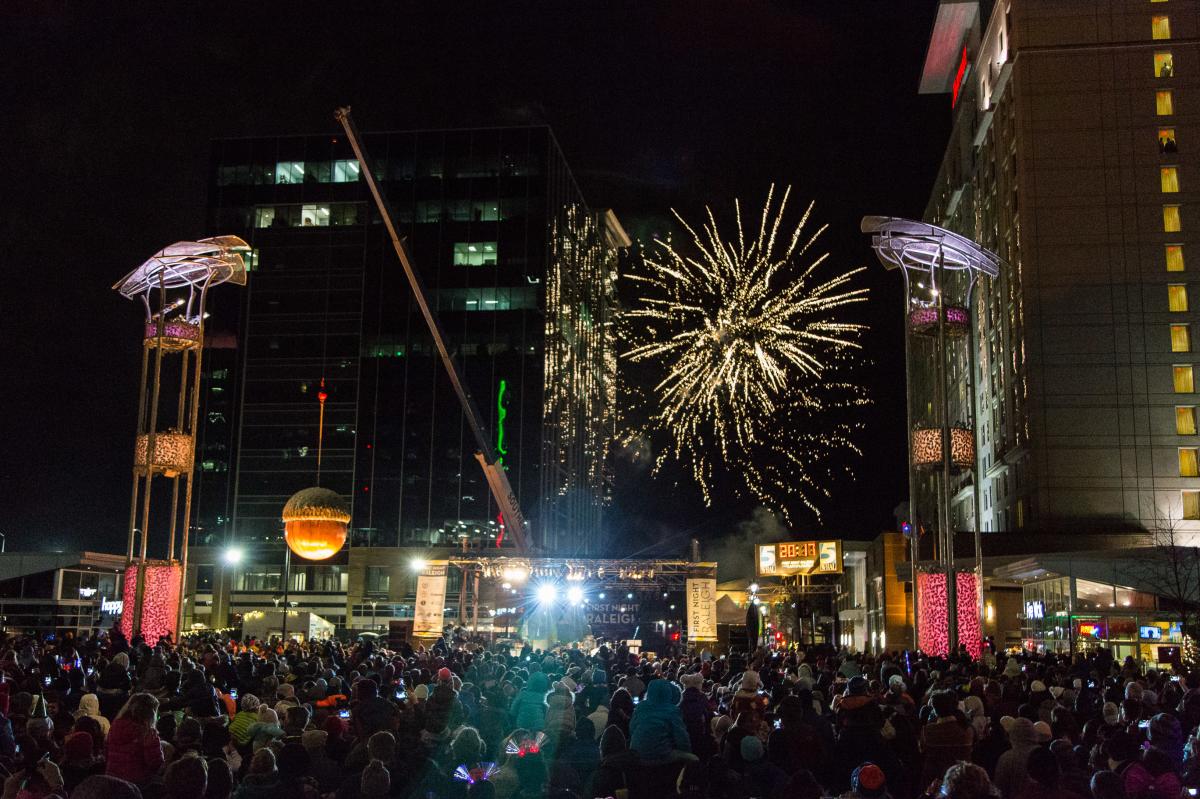 Photo credits: Header, Garrett Poulos; Food, Jessica Crawford Photograph; Krispy Kreme Challenge, North Carolina State University; Art in Bloom, Michael Robson; Dreamville, Garrett Poulos; 'Cuegrass, Empire Eats; Brewgaloo, Garrett Poulos; Animazement, animazementphotos; Out! Raleigh, Michael Robson; Food truck rodeo; Michael Robson; GalaxyCon Raleigh, Fisticuffs Photography; Packapalooza, North Carolina State University; Hopscotch, Michael Robson; World of Bluegrass, Michael Robson; Raleigh Christmas Parade, Michael Robson; Chinese Lantern Festival, Michael Robson; State Capitol Tree Lighting, Michael Robson; First Night Raleigh, Sandra Davidson