BJ Barham's (American Aquarium) Must-See Summer Concerts in Raleigh
Tuesday, July 21, 2015, 12pm by Emma Witman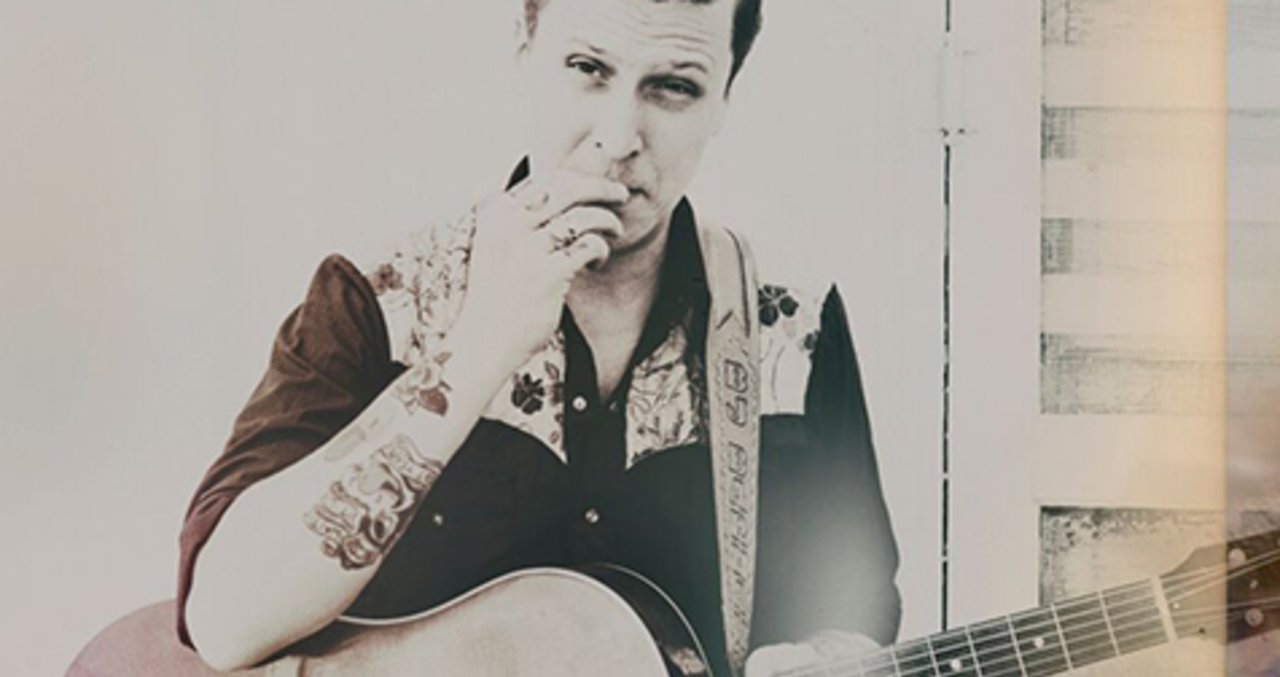 American Aquarium, a Hopscotch Music Festival-featured band, has been in the thick of coast-to-coast touring this summer. The group, formed in 2006, is native to Raleigh and gets its name from the Wilco song "I Am Trying to Break Your Heart."
We caught up with lead singer BJ Barham (who's been on a solo tour this month, which kicked off at Slim's Downtown) for an artist's insight into "can't-miss" concerts this summer in Raleigh. Here are Barham's four picks—in his words—in order of most upcoming dates to shows later in the summer:
My Morning Jacket
July 28 at Red Hat Amphitheater
"I still associate with 'It Still Moves' with some of my best memories from my time at North Carolina State University. Got the chance to see them a few summers back at the Red Hat [Amphitheater] and it was mind-blowing. The musicianship this band displays night in and night out is something you have to see. You win, Jim James, you win."
Steely Dan and Elvis Costello
Aug. 6 at Walnut Creek Amphitheatre
"One of the first covers I ever learned to play was 'Green Shirt' by Elvis Costello. [He's] one of the true great songwriters that I think gets overlooked on all the 'best of forever' lists that musicians compile. The guy seriously has tried and nailed almost every genre of music and still pushes himself to create better and better tunes. If I wasn't on the West Coast in Aug., I would be fangirl-ing hard at Walnut Creek."
Hard Working Americans
Aug. 18 at Lincoln Theatre
"Todd Snider is not only one of my favorite songwriters but also one of my favorite storytellers. His live shows are peppered with some of the best 'stories behind the songs' and with a stacked all-star band, this is definitely going to be a good one."
Groove in the Garden with The Love Language, Bombadil and more
Aug. 22 at Raleigh Municipal Rose Garden
"Stu McLamb (The Love Language) is the most talented musician I've ever had the chance of knowing. The way he looks at music is something truly incredible. Straight from the Brian Wilson school of 'I hear it in my head and now I just have to get it out into the world'-type stuff. I always try to see him or his band whenever I get the chance. It's been extremely inspiring watching Stu work first-hand over my last decade in the scene. This show is a must-see in my opinion."
Catch all the shows Barham recommends, and in addition, American Aquarium at what's sure to be an amazing homecoming—the final day of Hopscotch, Sept. 12 at 6pm in City Plaza. Get tickets.
And check out Raleigh's complete calendar of live music events at themostnc.com.
Comments