Bluegrass Music's Biggest Moment
Friday, August 28, 2015, 1pm by Charles Upchurch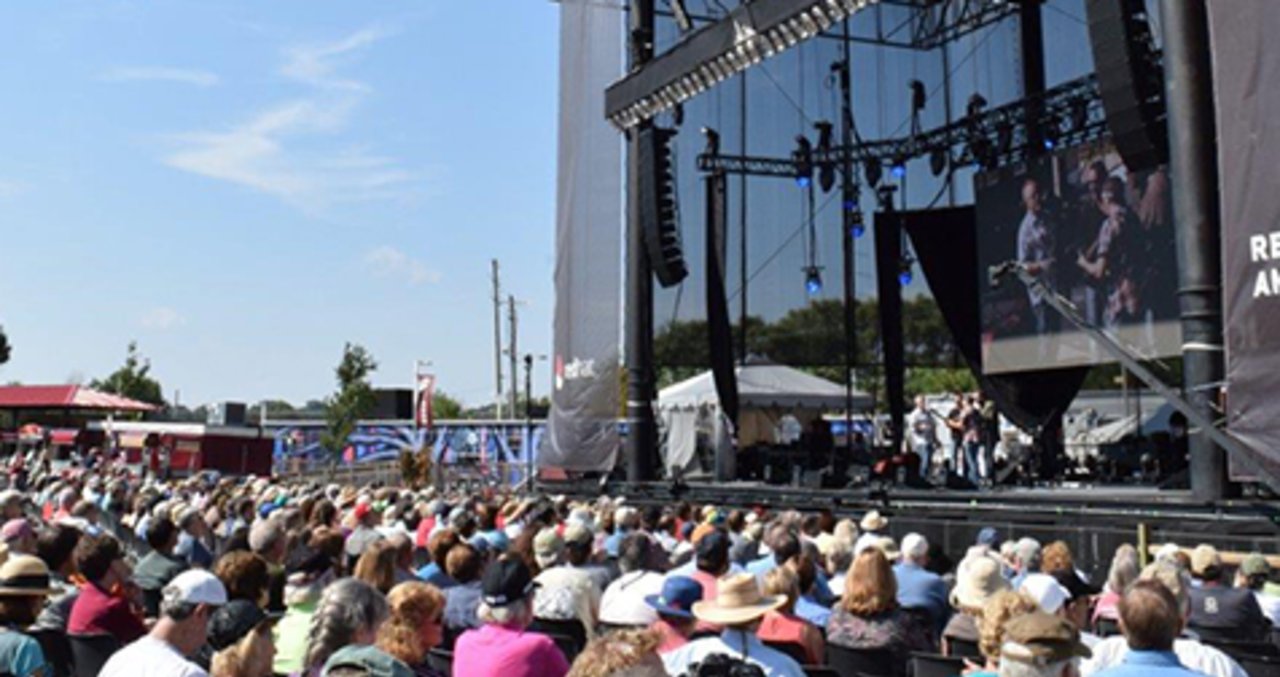 Beginning Sept. 29, World of Bluegrass, the International Bluegrass Music Association's (IBMA's) annual convention, 26th Annual International Bluegrass Music Awards Show and Bluegrass Ramble showcase and concert series, will take place in downtown Raleigh, N.C., for the third consecutive year. Attracting more than 180,000 fans, performers and industry professionals from around the world, the event will culminate with PNC presents Wide Open Bluegrass, Oct. 2-3.
Raleigh Feels Like Home
The Raleigh-based PineCone, Piedmont Council of Traditional Music, is once again partnering with IBMA, City of Raleigh, the Raleigh Convention Center, the Greater Raleigh Convention and Visitors Bureau and a bevy of community volunteers to produce what has become the largest and most important bluegrass music event in the world.
PineCone executive director William Lewis says that Raleigh has proven to be an ideal host city for an urban bluegrass festival. "Raleigh feels like a friendly, small town but has the amenities of a large city, so to host a major bluegrass event in a metropolitan setting that also has a down-home feel is the best that you could hope for," said Lewis. IBMA agrees. World of Bluegrass is committed to Raleigh through 2018.
N.C. Roots Run Deep
Of course, N.C. is hallowed ground for bluegrass. It was on the Grand Ole Opry stage in 1945 when Kentucky native Bill Monroe, whose "Blue Grass Boys" are credited with originating the genre, introduced a N.C. banjo player who would forever alter the character of "bluegrass" music. Earl Scruggs, later known for the classic, "Foggy Mountain Breakdown," unleashed his signature picking style and together with Monroe's mandolin, Chubby Wise on fiddle, Cedric Rainwater on bass and Lester Flatt on guitar, an exciting new sound was born.
Stage, Street Corner and Saloon
Blending the secular and the sacred, merging traditional folk ballads and dance reels from the British Isles with the indigenous banjo and polyrhythms of Africa, and influenced by the pulse and passion of Delta blues, bluegrass has inspired widely varied musical interpretations. For two straight days, Wide Open Bluegrass, presented by PNC, fills downtown Raleigh with phenomenal performances from a diverse range of artists.
With a combination of ticketed festival concerts at Red Hat Amphitheater, headlined by perennial Grammy winners Alison Krauss and Union Station and more than 150 free live shows on four stages along Fayetteville St. and City Plaza, the event is an experience guaranteed to leave you feeling revived and energized. And if you didn't arrive as a bluegrass lover, you can bet on leaving as one.
Get tickets and more information here.
Comments