Bluegrass Ramble Returns to Raleigh, Sept. 29-Oct. 1
Monday, September 14, 2015, 11am by Sally Van Denover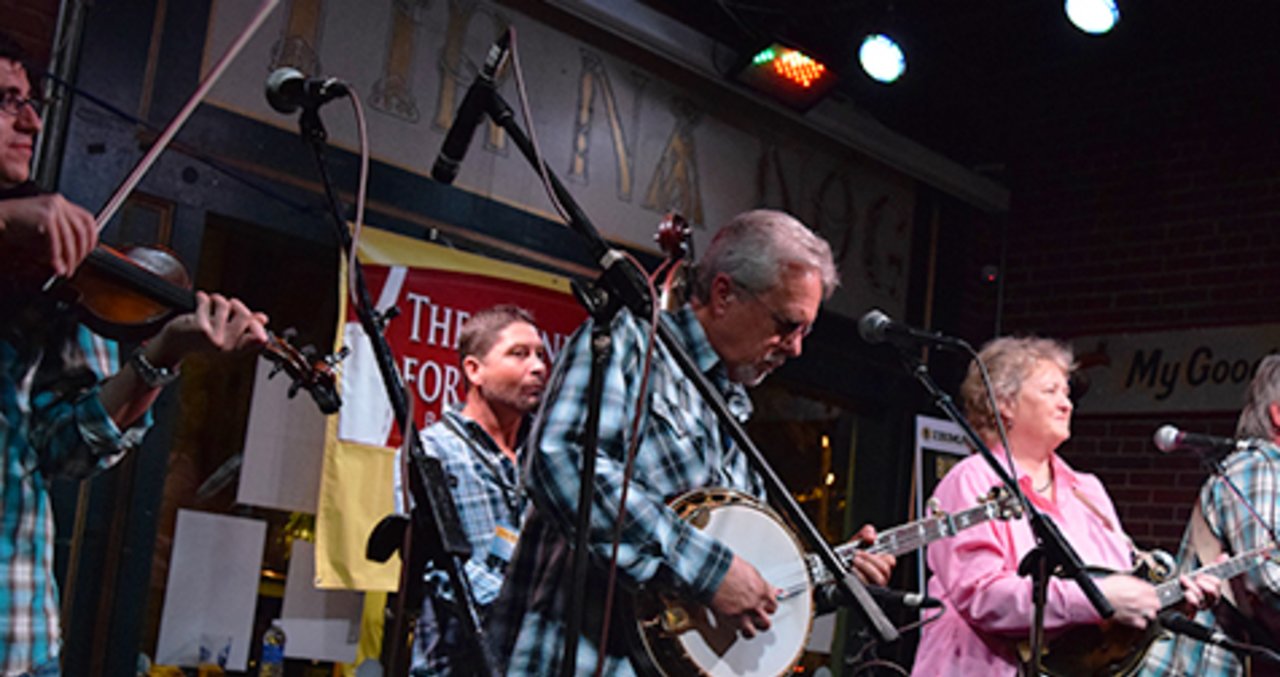 Calling all music fans! From Sept. 29-Oct. 1, the International Bluegrass Music Association's (IBMA's) Bluegrass Ramble showcase and concert series will take over downtown Raleigh, N.C., for the third consecutive year. This festival celebrates some of the best that bluegrass has to offer with a series of showcases in bars, concert venues and restaurants throughout the heart of the city. Get to know the venues at this year's showcase below and be a part of the action!
The Architect Bar & Social House
A historic building with modern taste, The Architect Bar & Social House is an ideal location to grab a drink, whether it be a specialty cocktail or a craft beer, and enjoy some bluegrass. This space may have one of the larger dance floors in Raleigh, but what really stands out is the iconic skylight in the shape of a giant arrow. As they say at The Architect, "follow the arrow and you'll have a good time."  While you're there, check out Green Light, the speakeasy-style bar sneakily located behind the bookshelves.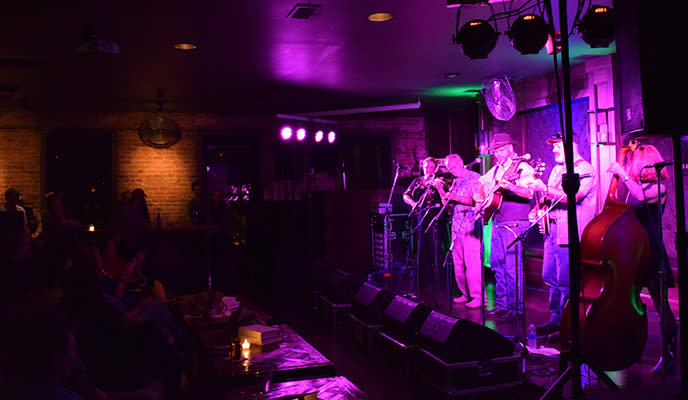 Kings
Originally located on McDowell St., this quirky, musical maverick opened its doors in 1999 with the help of Raleigh musicians Paul Siler, Ben Barwick and Steve Popson. Now located on Martin St., Kings still echoes the sounds of local and national legends of all genres, all while embracing the eclectic atmosphere and, shall we say, unique décor, complete with Muppets and giant pandas. Catch a show at Kings, play some vintage arcade games and hang around for another drink at its sister club Neptunes Parlour, which is conveniently located downstairs.
Lincoln Theatre
This historic-movie-theater-turned-concert-venue plays host to both local and national musicians of every genre year-round and is a venue not to miss. Home to one of the best sound and lighting systems in Raleigh, this stage is the epitome of the Raleigh music scene and is sure to get your feet tapping and your fingers snapping.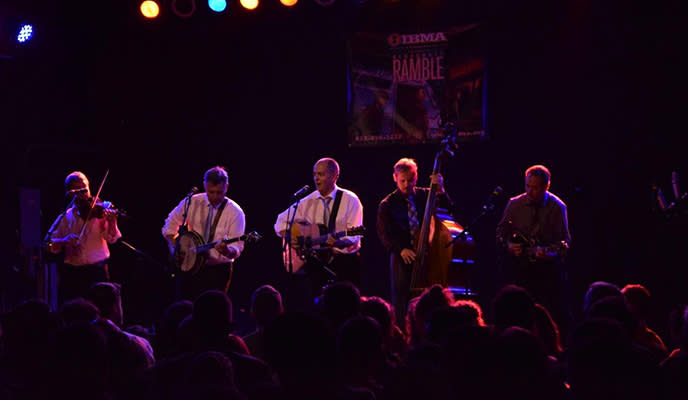 The Pour House Music Hall
Open every day of the year, this Raleigh institution is truly dedicated to sharing music of every genre. The Pour House, which is equal parts bar and music hall, is ideal for those that prefer to stretch their legs and move with the music, with the occasional bar stool for those looking to kick their feet up. The Pour House lives up to its name with an impressive beer list, so come to play some pool, grab a brew and enjoy some bluegrass.  
Raleigh Convention Center
A 500,000-square-foot, modern building, the Raleigh Convention Center is a cultural hub of the city and a remarkable venue for both intimate groups and large crowds. The convention center has been bringing the community together since 2008 and is a "must-see" venue for this year's Ramble. There will be not one but two showcase stages in the convention center. To top it off, there will be at least one performance by each official IBMA showcase act featured here, so stop by.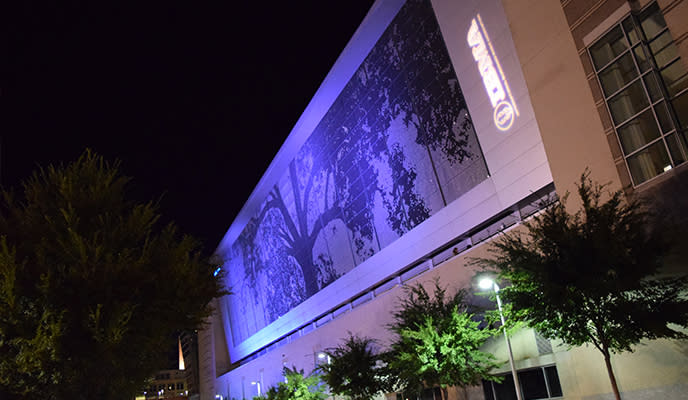 Tir Na Nog
(Pictured in header.) This Irish pub is not only dishing out sweet music but also serving up gourmet bar food sourced from local markets so you can grab a bite mid-festival. Favorites include spinach and artichoke dip, Guinness Brisket, Ye Olde Celtic Nachos and, of course, Irish classics like fish and chips.
Vintage Church
As one of Raleigh's most popular community spaces, Vintage Church volunteers its notable acoustics to accommodate Bluegrass Ramble to help showcase some of the country's best talent. This venue has ample seating so you can stretch out, so stop by the church, located in the heart of downtown, take a seat and experience bluegrass like you've never heard before.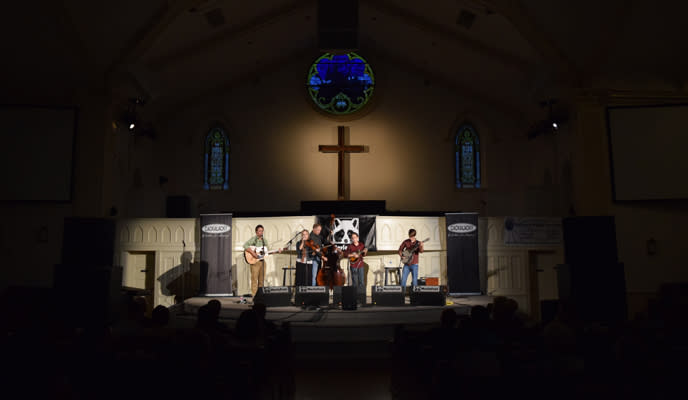 Comments