BrickUniverse, a Hands-On LEGO Event, Comes to Raleigh, N.C.
Thursday, March 12, 2015, 1pm by Kristy Stevenson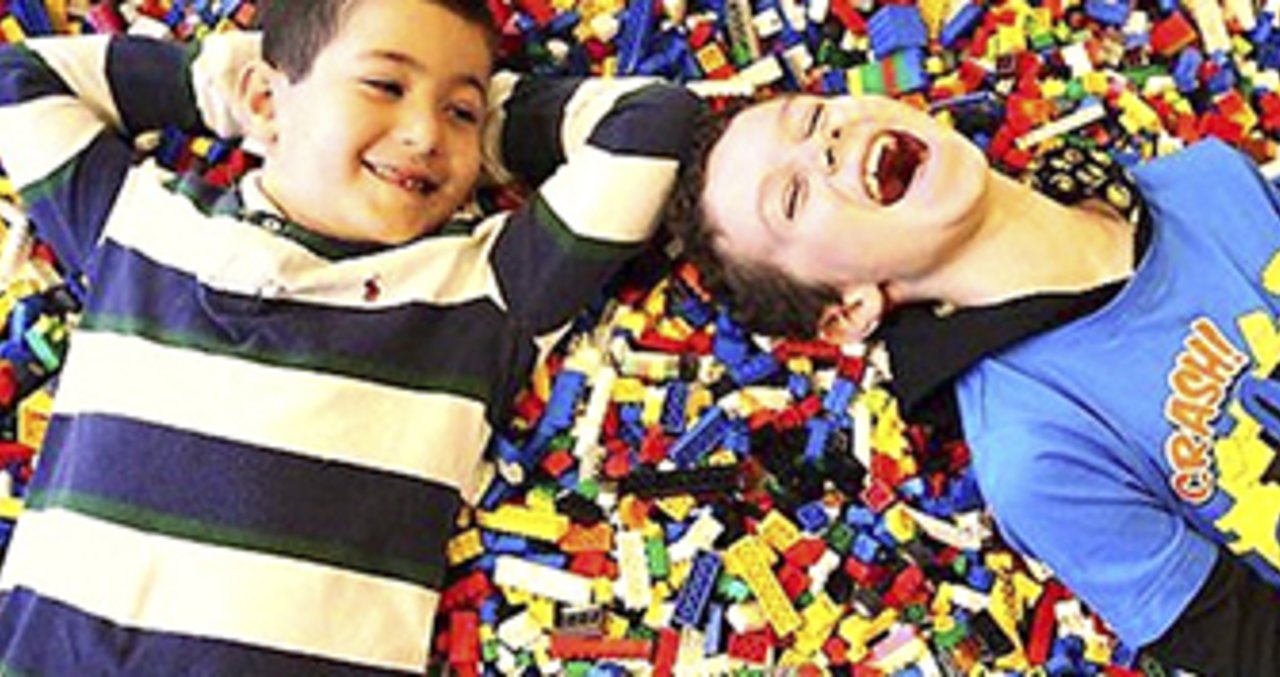 Do you have a little master-builder-in-the-making? BrickUniverse LEGO Fan Convention is coming to the Raleigh Convention Center in downtown Raleigh this month, Mar. 28-29! Bringing all sorts of creative fun with LEGO building, the event includes the BKNY Bricks gallery by award-winning LEGO artist Jonathan Lopes. Lopes will be on-site with work encompassing a variety of subjects from urban buildings to a life-sized version of a familiar cartoon character.

Words from an expert builder
Lopes started building realistic and highly-acclaimed model train layouts, entirely from LEGOs, believing that "virtually anything can be replicated with LEGO." Lopes is sought after for commissioned work, as well as for museum and gallery exhibitions. Though his art studio is based in Brooklyn, N.Y., his work has taken him across the country and he has gained recognition from pieces custom-built for Toys''R''Us and The LEGO Group, itself. 
"My choice of working with LEGO bricks as a medium is comprised of many facets," said Lopes. "One of them is to create pieces that have an organic and life-like flow. LEGO bricks are very precise and linear, which can lead to works that lack a natural vitality and that are both stagnant and cold. I strive to achieve realism in the pieces I create." Lopes says that the projects keep him energized and his mind sharp.

More expert builder insight
Master LEGO model builder Jason Burik will also be in attendance and shares a Burik Model Design gallery. Work highlights include a massive LEGO map of the United States, a LEGO replica of PNC Park and one of Heinz Field.
While in college, Burik took his long-time hobby and turned it into a full-fledged business. His company has been commissioned by professional sports teams, large corporations, universities, hospitals, public schools and museums.

"There's such a high educational value to [LEGO]," he said. "There's lots of math involved. It teaches about architecture." Consider that next time your child spends all their time building and creating!
Other event attractions
Building Zone: thousands of LEGO bricks for attendees to let their imaginations run wild.
Big Brick Building: LEGO DUPLO bricks for younger attendees.
Fan Zone: LEGO creations built by LEGO fans of all ages.
LEGO BIONICLE Activities: remote control LEGO tanks and robotics.
Challenge Area: different LEGO challenges and learning sessions throughout the day.
The Brick Show: Jason and Stephen from the widely popular LEGO YouTube channel The Brick Show and interactive activities hosted by them.
Model Gallery presented by The Brick Show: select LEGO models from The Brick Show's very own collection
Creations for Charity: hear about the great charity that annually gives LEGO sets to underprivileged children.
Minifigure Art: professional caricatures artists on-site selling LEGO art and live LEGO minifigure caricatures.
Architecture Building: architectural building activities using only white LEGO bricks.
Reading Area: presented by No Starch Press, the people who brought you the best-selling Beautiful LEGO, The LEGO Neighborhood Book, The Art of LEGO Design, and The Art of the Brick books.
Two separate Market Areas: more than 20 different vendors selling an array of LEGO products that include new LEGO sets, LEGO minifigure accessories, retired and vintage LEGO sets and so much more.

Find tickets, details and more here.
Photos courtesy of BrickUniverse

Comments