CAM Raleigh's #31DaysofArt October Happenings
Tuesday, October 07, 2014, 11pm by Kristy Stevenson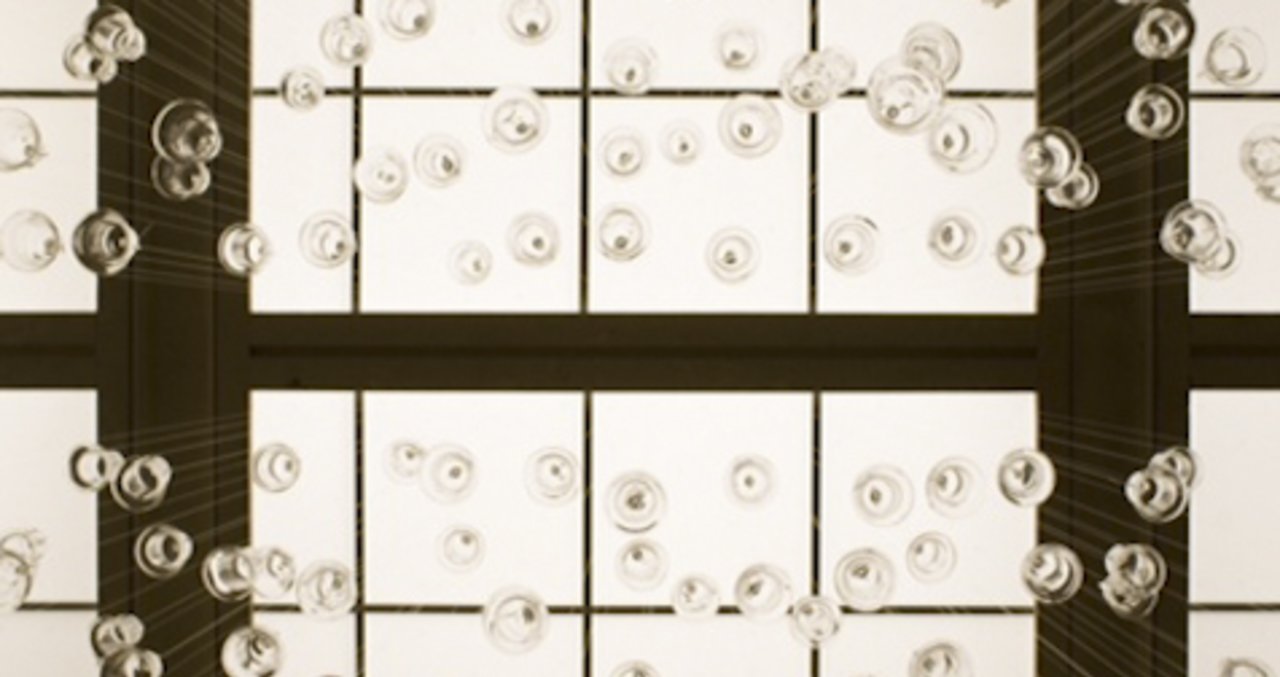 Take a ride into Greater Raleigh and explore October's 31 Days of Art! Design your own artful weekend, starting with the Contemporary Art Museum (CAM Raleigh) as they present Limited Visibility, an exhibition of photography, sculpture, mixed media, video and installation works by the leading Latin American contemporary artists working today.
This exhibit includes a selection of works from the collection of Randy Shull and Hedy Fischer, in addition to other leading artists from Latin America. Voluntary omission, erasure, withholding and concealment: these are the methods employed by the artists in order to draw attention to that which is missing. Representations of absence, such as the missing object of labor in Allora and Calzadilla's sandpaper composition or the cutouts in Jose Davila's photographs, play a key role in this exhibition as they determine, border and define the void they surround. What we see in these images, paintings and installations is what is not there: each work absents presence and presents something absent. Seer, seen and unseen come together to evoke the haunted sensation of searching and looking.
Though the aims of each of the works in this exhibit are different, the artists each draw our attention to the omitted, giving it a kind of determination or persistence that is hard to ignore.
Click for more information.


Also at CAM Raleigh: the So & So Poetry Series. So and So is a Raleigh-based reading series and magazine curated by Chris Tonelli. The series began in Boston, Mass., in 2006 and moved to Raleigh in 2008. Featuring both local and national poets, So & So has hosted more than 300 readers, including Pulitzer Prize and National Book Award winners.
In order to connect more fully with Raleigh's arts community, So & So has partnered with CAM Raleigh for the 2014 season. Poets will be responding to pieces of their choosing in whatever exhibit is being shown at the time of their reading. The hope is that this will launch a dialogue between the poets and artists, and may even lead to interesting and exciting collaborations.
The Oct. 9 event will feature poets Adam Clay, Ada Limon, Douglas Piccinnini and Michael Robins. Click for more information.
Located at 409 W. Martin St., CAM Raleigh seeks to curate the most contemporary works of art and design possible–those still emerging, growing and living. They hope to spark new thinking by creating ever-changing experiences that explore what's now and nearing. How will they inspire you? #31DaysOfArt
Second photo in blog photo credit:
Laura Belém, Temple of One Thousand Bells, 2010, Installation
Photo: Alex Walkowicz
Comments