Carolina RailHawks: A Guide to Games in Cary, N.C.
Thursday, March 17, 2016, 7am by Alex Ellis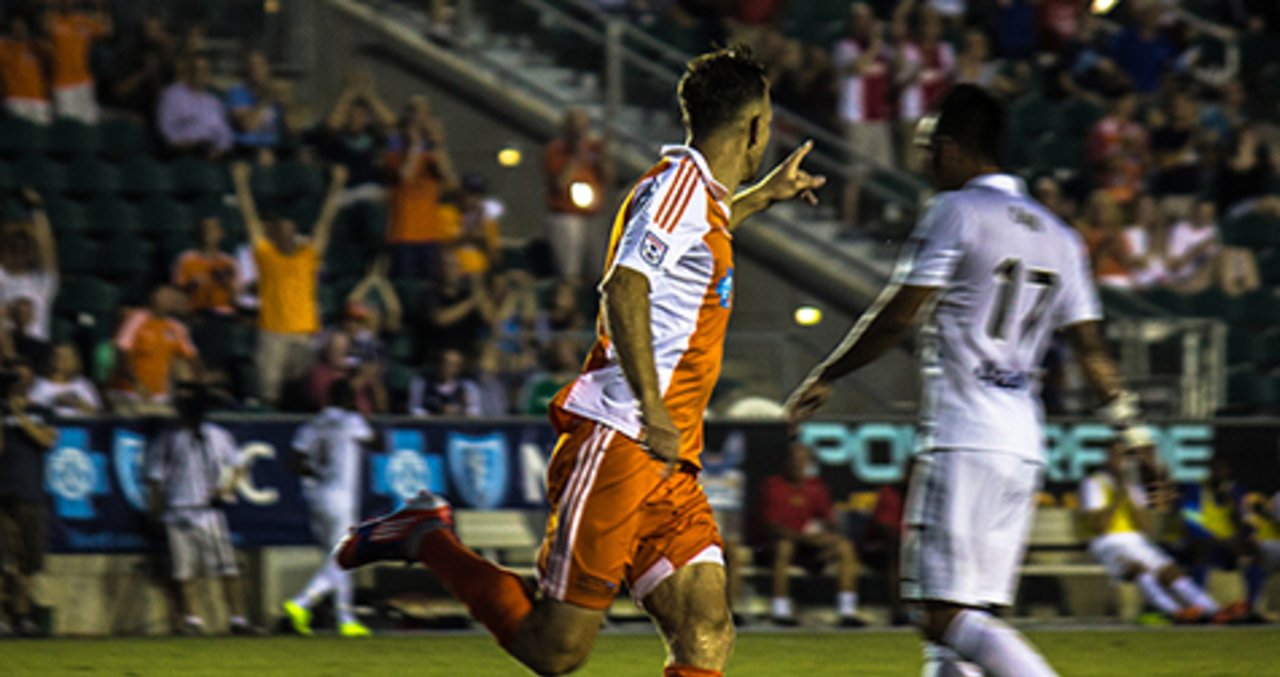 The Raleigh, N.C., area is one of the nation's premier locations for sports championships and events, and the town of Cary, just outside of Raleigh, is home to the professional soccer team Carolina RailHawks. When they're not travelling, the RailHawks play home matches at WakeMed Soccer Park, a 150-acre park that boasts a 7,000-seat stadium. Check out their home schedule for upcoming matches, plan a visit and use these insider tips to take in the sport like a champ:
Game Day
The season kicks off on April 2 with 11 home games running through Oct. 22. With the exception of the season opener (3pm), all games begin at 7:30pm. The gates open at 6:30pm, and most games last about two hours. The RailHawks play in the rain, so grab a raincoat and umbrella if the forecast calls for showers. The only time there will be a cancellation is if lighting continues for an extended period.
Tailgating and Parking
Tailgating is permitted and encouraged! Parking lots open three hours prior to the game, and tailgating is allowed during that time. If you're visiting this summer, check out the Pre-Game Festivals offered throughout the season, such as the Wine Fest (July 8) or Pups at the Pitch (Sept. 4). Keep in mind that coolers or outside food and beverage are not allowed in the stadium though. Parking is $6 per vehicle.
Food and Beverage
If you don't have time to tailgate, there's plenty of food and drink to be found in the stadium. Enjoy local offerings like The Slide Tackle, a classic Carolina red hot dog, or The World Cup, Backyard Bistro's signature pulled barbecue pork sandwich. You can also find beer, wine and non-alcoholic beverages throughout the concourse.
Tickets
Individual tickets can be purchased online or through the box office at WakeMed Soccer Park by calling the 919.459.8144. You can also buy tickets on game day or in-person at the box office during business hours (Mon.-Fri., 9am-5pm, or on game days only on Sat.-Sun., noon-7pm).
WakeMed Soccer Park offers different types of seating ranging from bleachers ($12) to field seating ($75). Note that prices increase $2 when they're purchased on game day. The RailHawks also offer corporate entertaining, group events and party packages if you're hosting a large (or extra special) group. 
Get tickets, make plans and experience the Carolina RailHawks! And if you plan to go, plan a full day in a Cary. Check out our itinerary for a day in Cary here!
Comments