Casks on Fools Beer List
Monday, March 30, 2015, 12pm by Derek Allman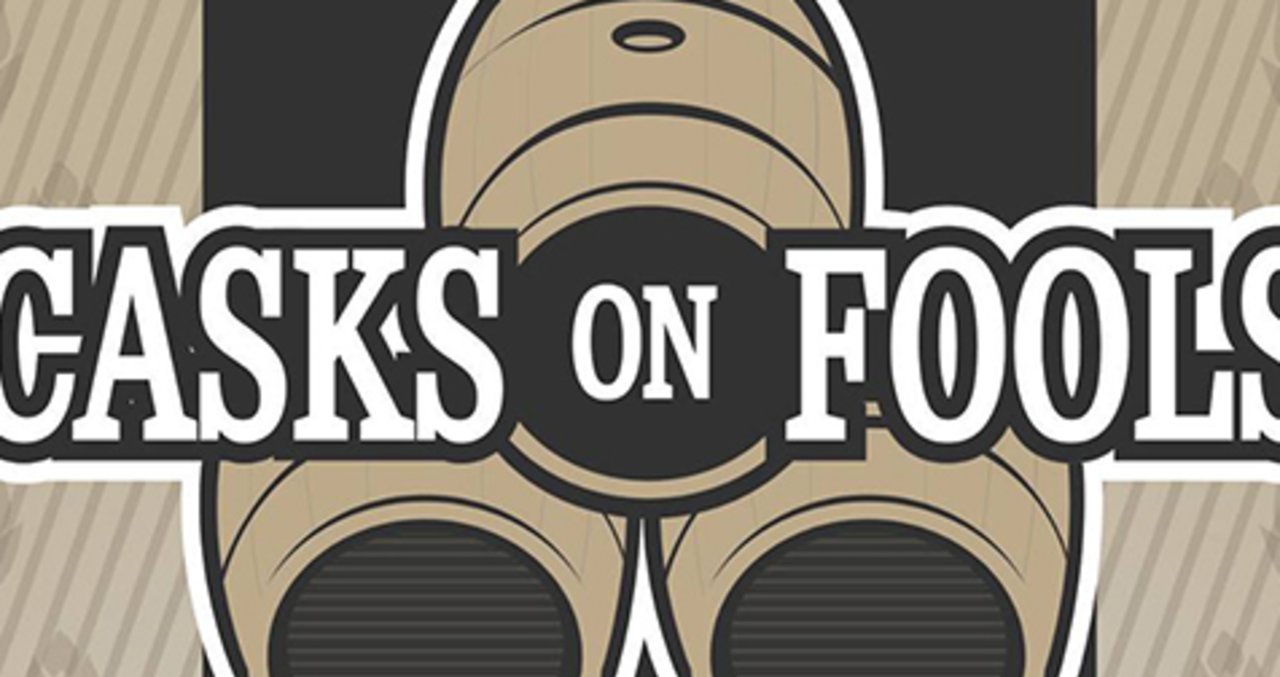 Greater Raleigh Beer Month 2015 kicks off with a bang this Wed., Apr. 1, in celebration of N.C. Beer Month. Celebrate the first day at the 2nd annual Casks on Fools at Crank Arm Brewing. The party will feature 24 breweries (15 of which are Raleigh area breweries) with specialty casks. Check out the beer list and plan which one-of-a-kind brews you'll try on Wed.
Raleigh area breweries/beers
Aviator Brewing Company
Gingerbread Stout
Big Boss Brewing Company
Night Knight BIPA with cold-brewed coffee
Bombshell Beer Company
Dirty Secret Russian Imperial Stout
Carolina Brewing Company
Carolina IPA dry hopped with whole leaf Willamette from Dragonfly Farms and infused with fresh red grapefruit zest
Crank Arm Brewing
All Mountain mint chocolate milk stout with Oak City Coffee Roasters coffee
Draft Line Brewing Co.
Vienna Lager aged with ghost and chipotle peppers 
Fortnight Brewing Company
English IPA recipe from the 1800s
Gizmo Brew Works
Banana Nut Bread Beekeeper
Lonerider Brewing Company
Red Spur dry-hopped with Simcoe
Lynnwood Brewing Concern
Hop on Top IPA cask hopped with whole leaf Simcoe and Amarillo
Natty Greene's Pub & Brewing
Cherry Chocolate Old Town Brown
Raleigh Brewing Company
Old fashioned Old Ale with cherries and orange peel
Sub Noir Brewing Company
Rhymenocerous Brett saison on kiwi fruits
Trophy Brewing Company
Milky Way Salted Caramel Stout on cranberries
White Street Brewing Company
Ginger Sublime-Homptimist with lime zest and ginger
Breweries/beers outside of the Raleigh area
Haw River Farmhouse Ales
Newlin's Original Belgian Oatmeal Pale with fresh mango, blistered habanero and whole leaf Citra and Centennial hops
Mystery Brewing Company
Grace O'Malley Imperial Red Ale. International Women's Collaboration Brew Day beer made with Caroline (Lallemand yeast), Bombshell Brewing Company and Sub Noir Brewing Company
Wicked Weed Brewing
Tyranny red with Jaryllo hops and grapefruit peel
Foothills Brewing
Seeing Double IPA with blood orange, tangerine, mandarin orange and chirimoya fruits
Fullsteam Brewery
Fortunella IPA brewed with kumquats and New Zealand hops with Hat Trick gin spirals added to the cask
Triangle Brewing Company
Best Bitter with Kent Goldings hops
Fonta Flora Brewery
La Loblolly Red Saison with pine needles and cherry wood
Bull City Burger and Brewery
Bennett ESB
Deep River Brewing Company
BBA Imperial 4042 Stout
Beer list provided by Crank Arm Brewing.
Click here to see the full calendar of Greater Ralegh Beer Month events.
Comments