Celebrate N.C. Beer Month with Raleigh Area Breweries
Thursday, March 24, 2016, 10am by Charles Upchurch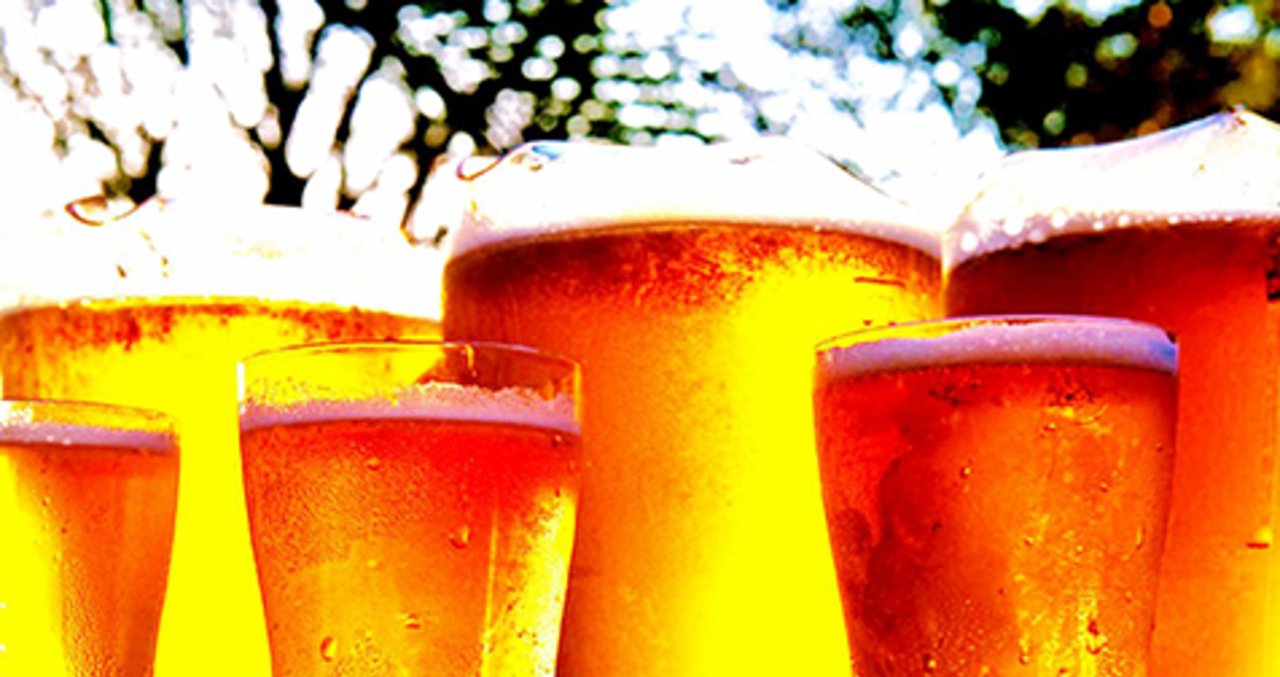 Cheers to Beer Month in Raleigh, N.C.! In celebration of North Carolina Beer Month in April 2016, the Raleigh area's 22 breweries invite you to celebrate with festivities and flavorful, one-of-a-kind brews throughout the month. Spring brew events have become a staple in Raleigh, and beer connoisseurs from all over are gathering to raise a glass.
One of the main events in April is the 11th annual World Beer Festival Raleigh, sponsored by All About Beer Magazine, featuring two sessions (noon-4pm and 6-10pm) on Sat., April 2, at the North Carolina State Fairgrounds.
Later in the month, Brewgaloo takes over City Plaza in downtown Raleigh on Fri., April 22, from 6-10pm and Sat., April 23, from noon-10pm. New to the festival this year, the ticketed Fri. night event will offer sample-size pours from N.C. brewers, food trucks, vendors and live music. And the Sat. event will feature more than 75 N.C. breweries pouring pints and tastes, 50-plus food trucks and dozens of local vendors and bands.
You can also find a wide range of special events kicking off Beer Month at area taprooms, including Casks on Fools at Crank Arm Brewing from 2-10pm on Fri., April 1; the Lonerider Showdown with popular local band Old Habits at City Limits Saloon, noon-4pm on Sat., April 2; and the 3rd Annual Brewers Olympics at Raleigh Brewing Company from 2-8pm on April 2.
"I would encourage everyone who enjoys the culture of craft brewing to get out during N.C. Beer Month...," said Mark Doble, CEO/brew boss at Aviator Brewing Company in Fuquay-Varina. "When you see what's going on here in our area, you realize why it's becoming one of the hottest regions in the country for beer making."
Aviator is one of many examples of how the craft brewing industry is elevating the region. Since 2008, when Aviator started brewing beer in an old airplane hangar at Triple W Airport in Fuquay-Varina, the company has been a central part of the town's revitalization, now occupying a full-size taproom, a bottle shop and a smokehouse barbecue restaurant in the Varina downtown district on E. Broad St.
And they're far from done. Doble said the company recently purchased a five-acre property that once housed the Gold Leaf Tobacco warehouse, into which it plans to move its entire brewing operation, along with a new farm-to-table restaurant, bakery, coffee shop and distillery.
For Beer Month, Aviator will be introducing three foeder-aged beers, the product of a 2,000-gallon oak foeder (Dutch for barrel, pronounced "FOOD-er") tank designed to produce traditional sours–an authentic Belgian style that enthusiasts are clamoring for and brewers everywhere are chasing. Aviator's foeder-aged beers include Yucatan Cucumber Lime Saison (5.2% ABV), Sour Cherry Brown Ale (7.3% ABV) and Sour Pie (6.2% ABV).
"Beer Month is a great opportunity for us to introduce our versions of classic styles like foeder-aged and cask-conditioned beers along with our more mainstream products," said Doble. "There is a growing market of extremely knowledgeable beer enthusiasts and home brewers in this area who appreciate what brew houses are doing, and it's great to watch the community come together to enjoy it all."
Enjoy all that is craft brewing this April during Beer Month in the Raleigh area by spending a day (or a weekend) drinking in the excitement. Check out what's going on here.
Comments