Cheers to Beericana and More Upcoming Fall Beer Events in Raleigh, N.C.!
Thursday, August 30, 2018, 5pm by Tabletop Media Group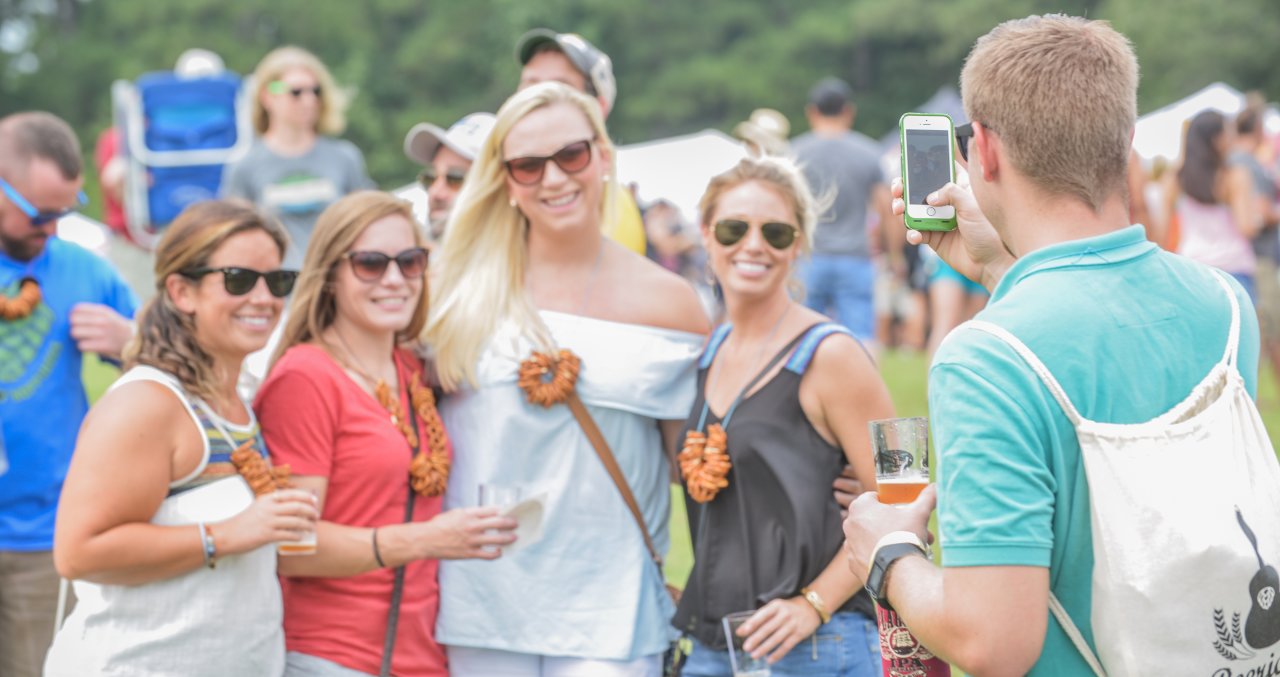 Fall is quickly approaching, and that means Oktoberfest parties are on the way—to go along with seasonal beers, live music and cooler weather! For all the beer enthusiasts out there, we've put together a list of the biggest upcoming events and festivals in the Raleigh area, from Wake Forest to Raleigh to Cary to Holly Springs, including a huge craft beer and music festival. Cheers!
 
Beericana Craft Beer and Music Festival
Sept. 8 in Holly Springs
Beer isn't the only highlight at Beericana (although 70 breweries, including most of the nearly 30 craft beverage brewers in the Raleigh area, will be in attendance). Live music is also one of the main attractions—the schedule features a string of amazing bands all day, starting with Mel Melton and the Wicked Mojos who take the stage at noon. They'll be followed by Empire Strikes Brass at 2pm, featuring high-energy brass-funk-rock that'll get crowds dancing (especially after some local brews!). To close out the festival, the Jamie McLean Band will take the stage at 4:15pm with jams infusing New Orleans soul, Delta blues, Middle American roots and New York City swagger.
During Beericana you can also enjoy tasty bites from some of the region's best food trucks, including American Meltdown Gourmet Grilled Cheese, Baguettaboutit, Baozi Food Truck, Cousins Maine Lobster and more. Beericana not only offers great beer, food and music, but also the "foam on top": a portion of the proceeds go to support the N.C. Craft Brewers Guild and other non-profits.
Bond Brothers 5K
Sept. 15 in Cary
Beer with a cause? You bet! On Sept. 15, Bond Brothers Beer Company will hold its second annual Bond Brothers 5K race in downtown Cary. Every runner and team participating in the Bond Brothers 5K will have the opportunity to raise money for the CAPTRUST Community Foundation, which is a volunteer-run organization that finds and vets requests to support grants that help children with physical disabilities, illnesses, abuse, poverty, the absence of a parent and more.
Immediately following the race will be lots of celebrating, with an awards ceremony, block party, music, food trucks and plenty of beer at the award-winning brewery! For more information and to register, visit the race website, here. Not into running? You can still join in on the fun at the block party, and feel free to cheer on the runners for support!
Sept. 30-Oct. 6
A whole week dedicated to beer? Sounds good to us! Raleigh Beer Week is back and better than ever! This year it will be held Sept. 30-Oct. 6—more information and the final schedule is coming soon. Check the Raleigh Beer Week website for up-to-date info.
Big Boss Brewing Company's 8th Annual Casktoberfest
Oct. 4
With more than 30 one-of-a-kind cask ales confirmed, Big Boss Brewing Company's Casktoberfest will transform the brewery into a giant beer hall with N.C.'s largest selection of cask ales (cask ales are fresh, unfiltered and unique-flavor beers brewed and matured in the cask from which it's served). Sample and pay for beers as you go, and bring cash so the lines move faster. Been before? Bring your Casktoberfest mug from years past or get a new one to add to the collection!
Pro tip: Try to get there right when doors open at 5pm as this is a free-admission event, and you definitely want to have your pick of ales. Carpooling (with a designated driver) or use of taxi or ride-sharing is highly recommended.
R.S.V.P. at Big Boss's Facebook event page. And yes, dirndls and lederhosen are most definitely encouraged!
5th Annual Triangle Oktoberfest
Oct. 19-20 in Cary
Take the family for a fun event that supports a great cause and has excellent beer! The 5th Annual Triangle Oktoberfest takes place at Cary's Koka Booth Amphitheatre. This year's Oktoberfest celebration will have live entertainment featuring the Polka Brothers from New York City, wiener dog races, contests for the whole family and traditional Bavarian food and fare. Of course, authentic German beer can be enjoyed among the pines, overlooking the beautiful Symphony Lake adjacent to the venue.
Triangle Oktoberfest is also designed to be the most family-friendly Oktoberfest event in the Raleigh area, welcoming kids of all ages with fun games and activities. The "Kinder Platz" Kids Zone is back with face paintings, inflatables and games!
This event supports local and regional beneficiaries, as well as the Leukemia Lymphoma Society.
More Oktoberfest parties
There's no shortage of Oktoberfest events in the Raleigh area! Here are a few to raise a pint to:
Oktobrüefest at Brüeprint Brewing Company, Sept. 14 in Apex, 4-11pm
Nickelpoint Brewing Co.'s Oktoberfest Party, Sept. 16 (time TBA)
Oktoberfest Party 2018 at Raleigh Brewing Company, Sept. 14, all day
Oktoberfest Food Truck Roundup, Sept. 22, noon-5pm
Gizmo Brew Works Oktoberfest Party, Sept. 22, 1-9pm
Bombshell Beer Company Oktoberfest, Sept. 22 in Holly Springs, 2-11:30pm
White Street Brewing Company Oktoberfest, Oct. 6 in Wake Forest, noon-5pm
Comments