Cheers to Beericana and More Upcoming Fall Beer Events in Raleigh, N.C.!
Thursday, September 26, 2019, 3pm by Tabletop Media Group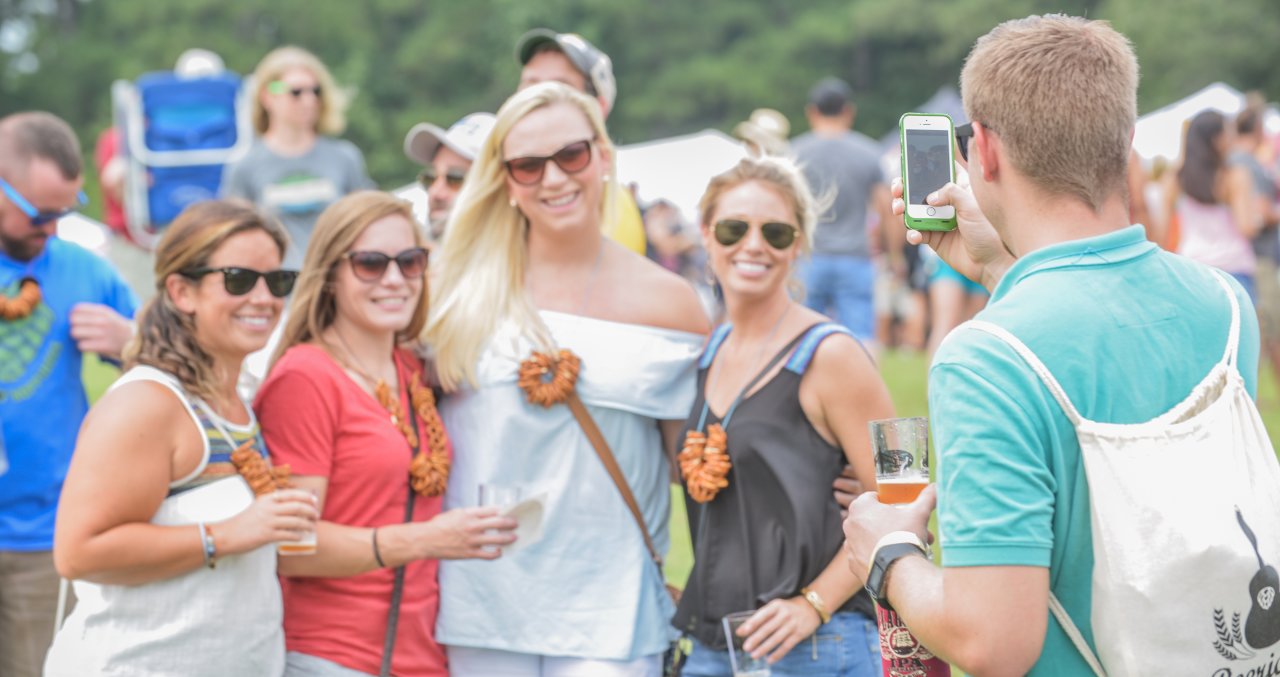 Fall! The season of pumpkin spice, sweaters, corn mazes, Halloween and, yes, beer festivals. With Oktoberfest parties, Beericana and so many more upcoming events and festivals in the Raleigh area, there's an occasion for everyone who loves craft beer, live music and cooler weather.
 
Beericana Craft Beer and Music Festival
Oct. 12 in Holly Springs
Beer isn't the only highlight at Beericana (although 70 breweries, including most of the 30+ craft beverage brewers in the Raleigh area, will be in attendance). Live music is also one of the main attractions—the schedule features a string of amazing bands all day, starting with Dr. Bacon who takes the stage at noon. They'll be followed by Chatham Rabbits at 2pm, featuring bluegrass strings and soulful singing. To close out the festival, popular Raleigh band New Reveille will take the stage at 3:30pm with their Americana/alt-country sound.
During Beericana you can also enjoy tasty bites from some delicious food trucks including American Meltdown Gourmet Grilled Cheese, Baguettaboutit, Fuzzy's Empanadas, Cousins Maine Lobster and more. Beericana offers great beer, food and music, and the "foam on top" is that a portion of the proceeds go to support the N.C. Craft Brewers Guild and other non-profits.
Brew 'n' Choo
Sept. 28 in New Hill (near Apex)
This one-of-a-kind train ride features an eight-mile round trip through the woods of the New Hope Valley Railway, followed by food from Get Buffaloed food truck and craft beer from Cary's Fortnight Brewing Company. Get there early to enjoy a free tour of the North Carolina Railway Museum and see the Garden Railroad in action—a collection of model trains featuring 1,000 feet of miniature track.
The train will depart at 2pm, 3pm, 4pm and 5pm. Tickets are $7 for children and $10 for adults and can be purchased online. All proceeds benefit the restoration and refurbishment of Goldston Depot.
Bond Brothers 5K
Sept. 28 in Cary
Beer with a cause? You bet! On Sept. 28, Bond Brothers Beer Company will hold its third annual Bond Brothers 5K race in downtown Cary. Every runner and team participating in the Bond Brothers 5K will have the opportunity to raise money for the CAPTRUST Community Foundation, which is a volunteer-run organization that finds and vets requests to support grants helping children with physical disabilities, illnesses, abuse, poverty, the absence of a parent and more.
Immediately following the race will be lots of celebrating with an awards ceremony, block party, music, food trucks and plenty of beer at the award-winning brewery! For more information and to register, visit the race website, here. Not into running? You can still join in on the fun at the block party, and feel free to cheer on the runners for support!
Big Boss Brewing Company's Casktoberfest
Oct. 3 in Raleigh
Take a tour of beer from around the world at Big Boss Brewing Company's annual Casktoberfest! This year, a sample ticket is available to sip your way through the brewery's giant beer hall, which gets you a five-ounce tasting glass and the freedom to enjoy all casks—fresh, unfiltered and unique-flavored beers brewed and matured in the cask from which it's served—and drafts, all for just $25. Or, sample and pay for beers as you go, and bring cash so the lines move faster. Been before? Bring your Casktoberfest mug from years past or get a new one to add to the collection!
Pro tip: Try to get there right when doors open at 5pm as this is a free-admission event, and you definitely want to have your pick of ales. Carpooling (with a designated driver) or use of taxi or ride-sharing is highly recommended.
R.S.V.P. at Big Boss' Facebook event page. And yes, dirndls and lederhosen are most definitely encouraged!
Tacos 'N' Taps Festival
Oct. 5 in Cary
Break out your sombreros for Cary's second annual Tacos 'N Taps Festival! All guests will enjoy all-you-can-eat Mexican food from more than 15 of the Raleigh area's best taco trucks, taquerias and Mexican restaurants, including 30 different types of tacos starting at $3. The festival also includes a special souvenir glass for sipping your choice of 60+ craft beers, mezcals, margaritas, tequilas, ciders and wines. Enjoy the fiesta with live music from local mariachi bands, and don't leave without hitting up the boutiques, taking a swing at the piñata and watching the hot pepper eating contest. Information and both VIP and general admission tickets can be found here.
2019 Oktoberfest 4 Miler
Oct. 12 in Raleigh
The nOg Run Club—the same folks who brought you the St. Paddy's 4 Miler and World's Largest Flip Flop 1K—deliver a friendly fun-run presented by Bond Brothers Beer Company worthy of lederhosen, dirndl and craft beer, complete with an after party full of great music and Oktoberfest-themed games in downtown Raleigh.
One hundred percent of the proceeds from the Oktoberfest 4 Miler will be donated to charities of the nOg Run Club's choice. Register at the race website, here.
Sixth Annual Triangle Oktoberfest
Oct. 18-19 in Cary
Take the family for a fun event that supports a great cause and has excellent beer! The sixth annual Triangle Oktoberfest takes place at Cary's Koka Booth Amphitheatre. This year's Oktoberfest celebration will have live entertainment featuring The Polka Brothers from New York City, wiener dog races, contests for the whole family and traditional Bavarian food and fare. Of course, authentic German beer can be enjoyed among the pines, overlooking the beautiful Symphony Lake adjacent to the venue.
Triangle Oktoberfest is also designed to be the most family-friendly Oktoberfest event in the Raleigh area, welcoming kids of all ages with fun games and activities. The "Kinder Platz" Kids Zone is back with face paintings, inflatables and games!
This event supports local and regional beneficiaries, as well as the Leukemia and Lymphoma Society.
More Oktoberfest parties
There's no shortage of Oktoberfest events in the Raleigh area! Here are a few to raise a pint to:
Oktoberfest 2019 at Lafayette Village, Sept. 28 in Raleigh
Nickelpoint Brewing Co. Oktoberfest Party, Sept. 28 in Raleigh
Aviator Oktobeerfest, Sept. 28 in Fuquay-Varina
Oktoberfest at Trophy Maywood, Sept. 29 in Raleigh
The Corner Biergarten's 3rd Annual Oktoberfest, Oct. 5 in Fuquay-Varina
Lonerider Oktoberfest, Oct. 5 in Raleigh
Oktoberfest at The London Bridge Pub, Oct. 26 in Raleigh
BBQ, Blues & Brews
Nov. 9 in Fuquay-Varina
All great things North Carolina can be found at downtown Fuquay-Varina's BBQ, Blues & Brews festival, a celebration of our state's great food and drink scene. Sample BBQ from a competitive group of some of the region's top pit masters and imbibe on local craft beers, all while enjoying live blues music.
Patrons are encouraged to arrive early in order to sample the BBQ—it's all so good there's no way it'll last that long! The event is free to the public, but tasting tickets can be purchased for $10 on the day of the event. For more info, visit the Facebook event page here.
Comments