Cheers to the Fourth of July: Special Greater Raleigh Beer Releases
Wednesday, July 02, 2014, 6pm by Tabletop Media Group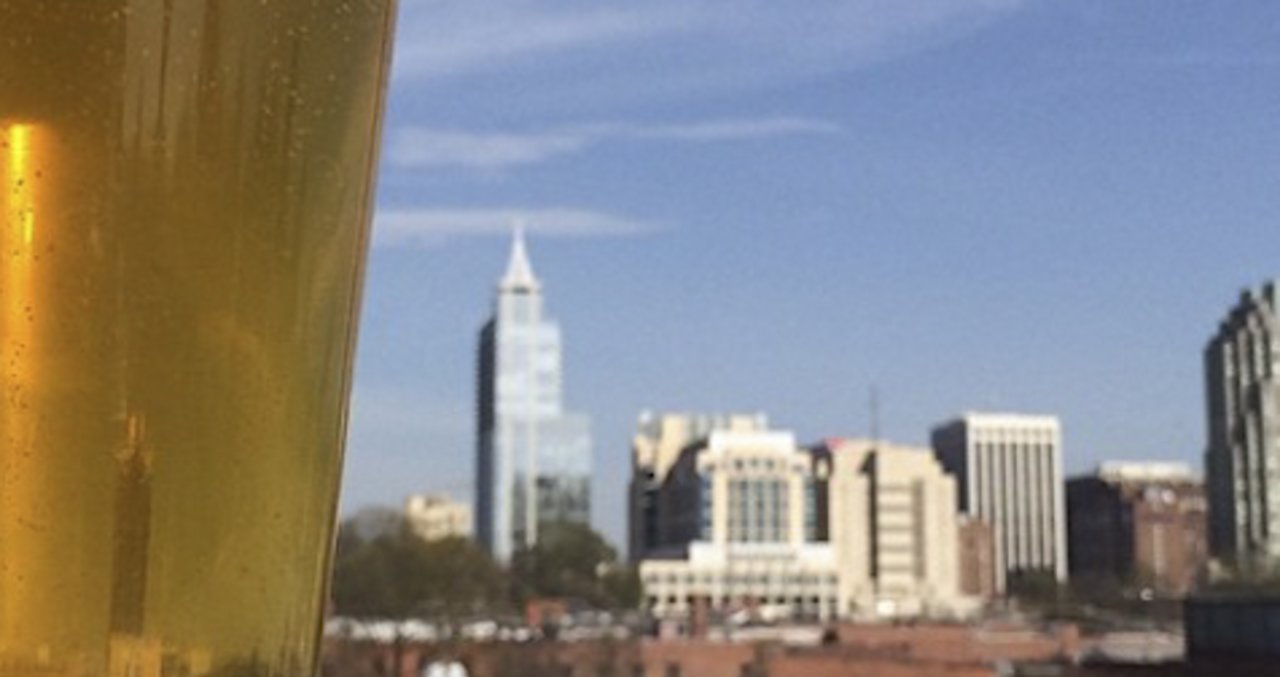 It's almost the Fourth of July and Greater Raleigh's breweries are celebrating with special beer releases. So, hurry to the breweries and let's celebrate!

Carolina Brewing Company brews a small batch of something special every year to celebrate its anniversary. This weekend, Carolina Brewing Company will be celebrating its July 3 anniversary at 42nd St. Oyster Bar & Seafood Grill by releasing the Imperial IPA. This N.C. beer is hopped in the kettle with Columbus, Magnum and Cascade hops and then dry-hopped with more of the same and an added dose of Centennial hops. You can expect a citrus, pine, floral and herbal aroma and taste from the hops. There is just enough malt character to hold it all together. This is a limited release beer and for the first time will also be available in bottles. It is 9.1 percent ABV and 95 IBU.
Over in Holly Springs, Bombshell Beer Company is doing "Four Firkins for the Fourth." Visit the taproom to enjoy four unique beers. The Patriot Blue IPA is one of the offerings, which includes its Lost My Way IPA on local, farm sourced blueberries. The Firecracker Pilsner will certainly kick off your Fourth of July with "Red Hots" infused into its Polished Pilsner. The third N.C. beer offering is the Cracker Jack Ball Game Porter, which is Bombshell Beer Company's Pick-up Line Porter infused with caramel and Nutella. Lastly, the Sons of Liberty Stout will be offered, which is its "Sweet" coconut stout dry hopped with Sorachi Ace hops and vanilla bean infusion.
Gizmo Brew Works will celebrate the Fourth of July weekend by releasing a truly unique brew. Gizmo partnered with Dr. Anne Madden at www.YourWildLife.org to produce a new version of The Palisade Wasp IPA, one brewed not with the standard Cali. ale yeast, but with an entirely new strain never before used in production brewing.
Dr. Madden's doctoral research at Tufts University focused on the microbes associated with paper wasps. From the body of a paper wasp, she isolated a wild yeast strain that just happened to love maltose. Dr. Madden cultured the new yeast strain and sent it to Gizmo Brew Works, where it incorporated it into its flagship IPA. This special release of The Palisade Wasp IPA really will be a wasp IPA! Nicknamed the "Wild Wasp," this one-of-a-kind brew maintains the crisp sting associated with Gizmo's IPA but is enhanced by the orangey sour tang imparted by the wild wasp yeast. The "Wild Wasp" will be available for a limited run at Gizmo's taproom beginning July 5. Select draft accounts in Greater Raleigh will also carry the new brew.
Natty Greene's Pub & Brewing is excited to release its Freedom American IPA on the Fourth of July. It will be available July through Oct. in bottles and draft. Freedom is Natty Greene's all-American IPA. Big and bold, it's all about the hops. Natty Greene's use a lot of hops in every stage of the brewing process, starting with the mash and lautering, all the way through to dry-hopping. Natty Greene's also has re-designed all of its beer packaging, so Freedom will have a new label and six-pack for this release.
Cheers to the Fourth of July! Enjoy a cold N.C. beer and have fun this holiday.
Comments