Cocktails at The Fiction Kitchen with Christopher Tamplin
Thursday, January 09, 2014, 7am by Tabletop Media Group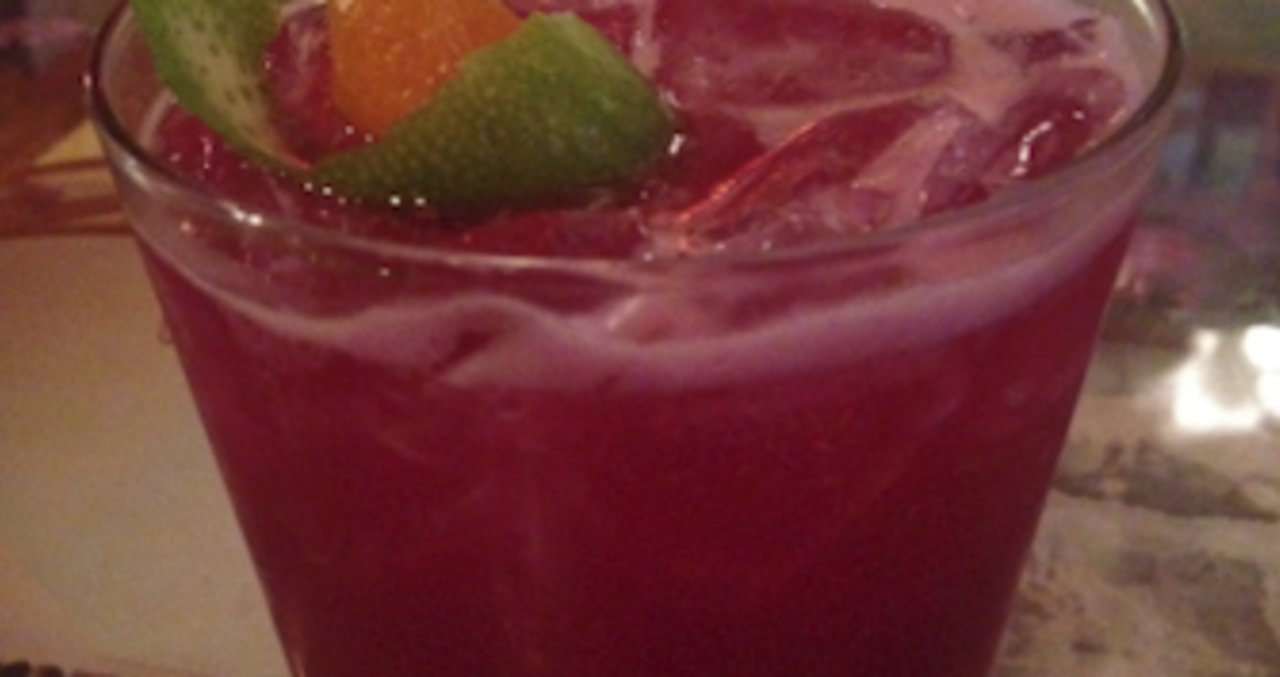 The Fiction Kitchen is one of the hottest restaurants in downtown Raleigh for fresh vegan and vegetarian cuisine. Not only is the food delicious, but the cocktails are inventive. Mixologist Christopher Tamplin uses local ingredients to create a variety of unique drinks at The Fiction Kitchen.
If you're missing the holidays, Christopher suggests trying the Krupnikas Old Fashioned. This cocktail includes krupnikas, lemon, ginger simple, chicory and pecan bitters. After just one sip, the mixture of flavors from the spiced honey liqueur to the pecan bitters made me feel like I was sitting at home by the fireplace. The cocktail is beautifully garnished with orange and lemon peel twist. Christopher is careful in his craft, making sure every cocktail is perfect.
All of the cocktails at The Fiction Kitchen are seasonal. The Fiction Kitchen only uses produce that is locally grown and Christopher prefers to mix up the drinks based on the local availability of ingredients. For instance, Christopher prepares his ginger simple and ginger beer using locally grown ginger.
One drink you'll find at The Fiction Kitchen is what Christopher calls the Saint Forgot. This cocktail includes gin, St. Germain, orange juice, grapefruit juice and lavender bitter floated on top. The Edison is also a crowd favorite made with gin, fennel simple, orange juice, lemon juice, dry vermouth and an orange slice garnish.
My favorite drink is The Dirty Beetz. Christopher's beet simple is incredible, which is used in the cocktail along with vodka, fresh lime juice and orange juice. The vibrant colors of the cocktail and the lime and orange peel garnish are beautiful. I really enjoy this drink because the beets do not have an overpowering earthy flavor. The Dirty Beetz has even been know to perk the taste buds of beet haters! You definitely need to try this cocktail.
Pay a visit to The Fiction Kitchen if you're looking for a delicious meal along with creative, seasonal drinks.
Comments