Common 414 Jazzes Up Fayetteville St.
Friday, October 24, 2014, 3pm by Tyler Cox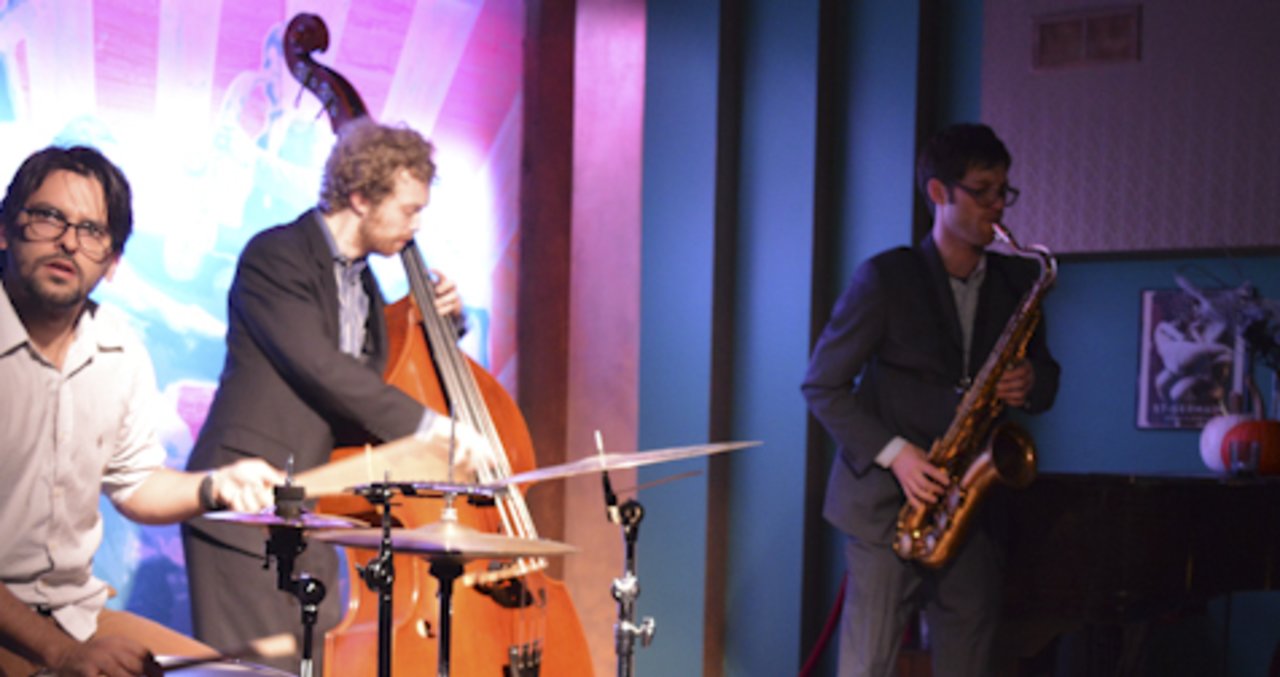 Greater Raleigh visitors, get hip to this! For your listening and drinking pleasure, Common 414 is now open in downtown Raleigh.
This Roaring Twenties-inspired jazz club might just be one of the best new bars in Raleigh. Fellas and flappers, come on over and see this tasty joint for yourself.


Every Fri. and Sat. night from 8-11pm, take in the hottest local jazz musicians playing at this chic venue. Justin Longoria Trio and Jim Harris Trio make frequent appearances, and I caught N.C.'s Daniel Stark Trio on this particular evening, treating the audience to a mixture of jazz, fusion and jazz-rock. Modern meets classic in this relaxing yet vibrant bar. Best yet, most nights don't charge a cover, but just a one-time membership fee (yep, you can tell your friends that you're a member of a jazz club—cool, huh?).
Formerly the Wake County Public Defender's Office, Common 414 channels that need for a drink by serving some of the finest cocktails in the state. A sawbuck will get you about any fancy drink-avous. Pumpkin season brings The Reaper, a delectable concoction with house-made pumpkin and allspice Demerara syrups, 100-proof Old Grand-Dad Bottled In Bond bourbon, egg white and Regan's Orange Bitters, all topped with freshly shaved nutmeg. This Music Maniac, despite my beer bias, also recommends Elixir of the Gods: Del Maguey Vida Mezcal, Domaine de Canton, Looza pear juice, agave nectar and fresh lime, served on the cube with a garnish of candied ginger.
If you're not up for the brown plaid and want to stick to beer, there's a modest selection. Five drafts, including White Street Brewing Company Kölsch and Lonerider Brewing Company Shotgun Betty, keep an owl going late.


Chin with the knowledgeable barkeeps to learn more about upcoming events, such as the Halloween Masquerade Ball or the Nov. 7 show featuring local legends Tea Cup Gin.
What are you waiting for? Put on the ritz with your baby, spoon on the couches and punch the bag with friends. You won't be disappointed, and anyone who says otherwise is pos-i-lute-ly screwy.
Common 414 is located at 414 Fayetteville St. in downtown Raleigh. Open Mon.-Sun. 4:30pm-2am.
Comments