Cool Places for Adults to Indulge in Sweet Treats
Thursday, June 09, 2016, 6am by Alex Ellis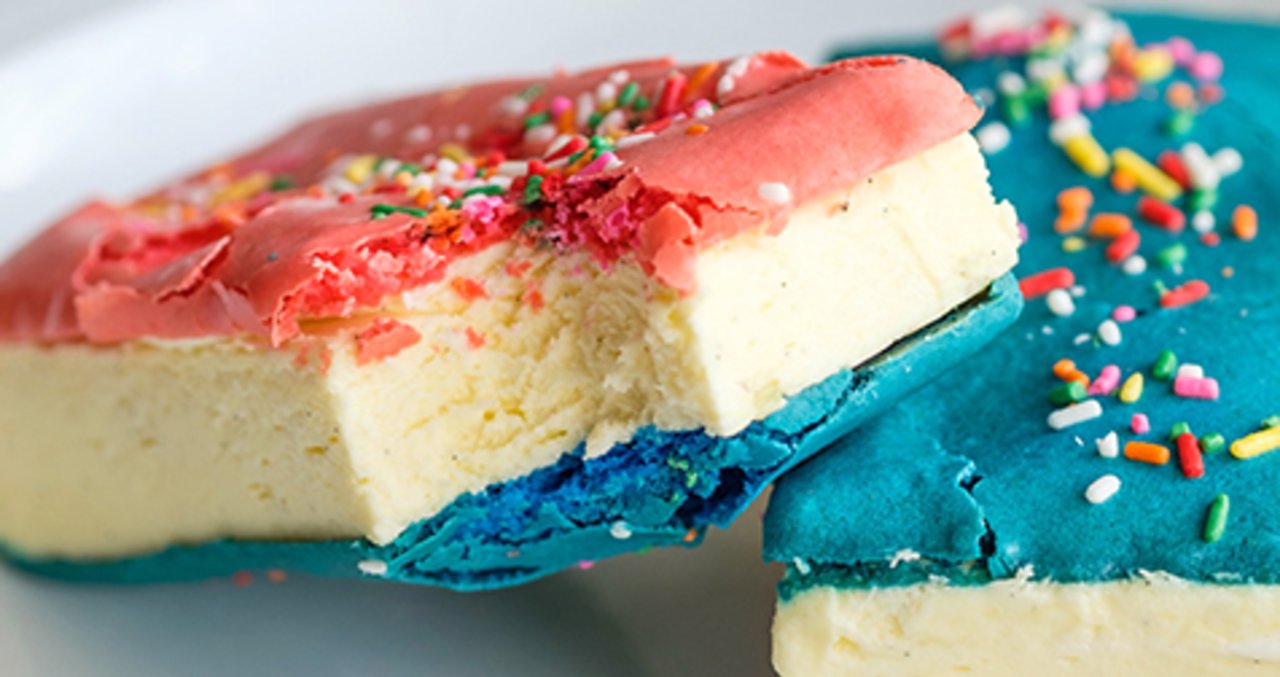 Ernestine Ulmer reminds us: "Life is uncertain. Eat dessert first." We couldn't agree more. With warm weather in full swing, here's a list of surefire spots in Raleigh, N.C., to grab a cold treat, satisfy your sweet tooth and cool off.
Salty Chipwich Ice Cream Sandwich at Bittersweet
It's everything it sounds like and more: two of Bittersweet's chocolate chip sea salt cookies sandwiching a scoop of vanilla ice cream—it doesn't stop there—rolled in bourbon caramel corn. (Heads up: Plated desserts are not available Mon. or Tues. and may not be available prior to 5pm on other nights, so plan on swinging by after dinner.)
Macaron Ice Cream Sandwich at lucettegrace
We like to think of lucettegrace's macaron ice cream sandwich as the cronut of Raleigh—it's a dessert you'd never think of, but makes so much sense when you see it and take your first bite. Available only during the summer months, the flavors rotate based on popularity, and the mystery of how long each will stay available fuels the craving even more. Flavors so far have included raspberry pistachio, passionfruit mango and birthday cake (pictured here and up top). 
Spiked Milkshake at Chuck's
Opened in 2011 by passionate mind and chef Ashley Christensen, Chuck's burgers and fries are reason enough for a visit, but you'd be remiss not to grab a (spiked!) milkshake to wash it all down. Classic flavors include dark chocolate cake (pictured), salty peanut butter with roasted banana and Madagascar malted as well as daily features. Think it can't get better? Think again. You can spike any shake with a liquor of your choice—we suggest the dark chocolate cake shake with bourbon, but you can't go wrong. 
If you're traveling with family, we've got a great spot for you, too. Goodberry's Frozen Custard has been locally owned and operated for more than 22 years and is a favorite spot for a solo afternoon snack or dessert for the whole family. With a daily offering of classic flavors like chocolate and vanilla as well as a daily special flavor, Goodberry's speciality is the "concrete": your choice of custard with as many toppings as your taste buds desire, mixed together and served up so thick that you can turn the cup upside down and not a drop falls out. (Located throughout the destination in Raleigh, Cary, Garner and Wake Forest.)
Read more food and drink articles here
Comments