Day Trip Ideas: Apex, N.C.
Wednesday, December 30, 2015, 5am by Lacie Lindstaedt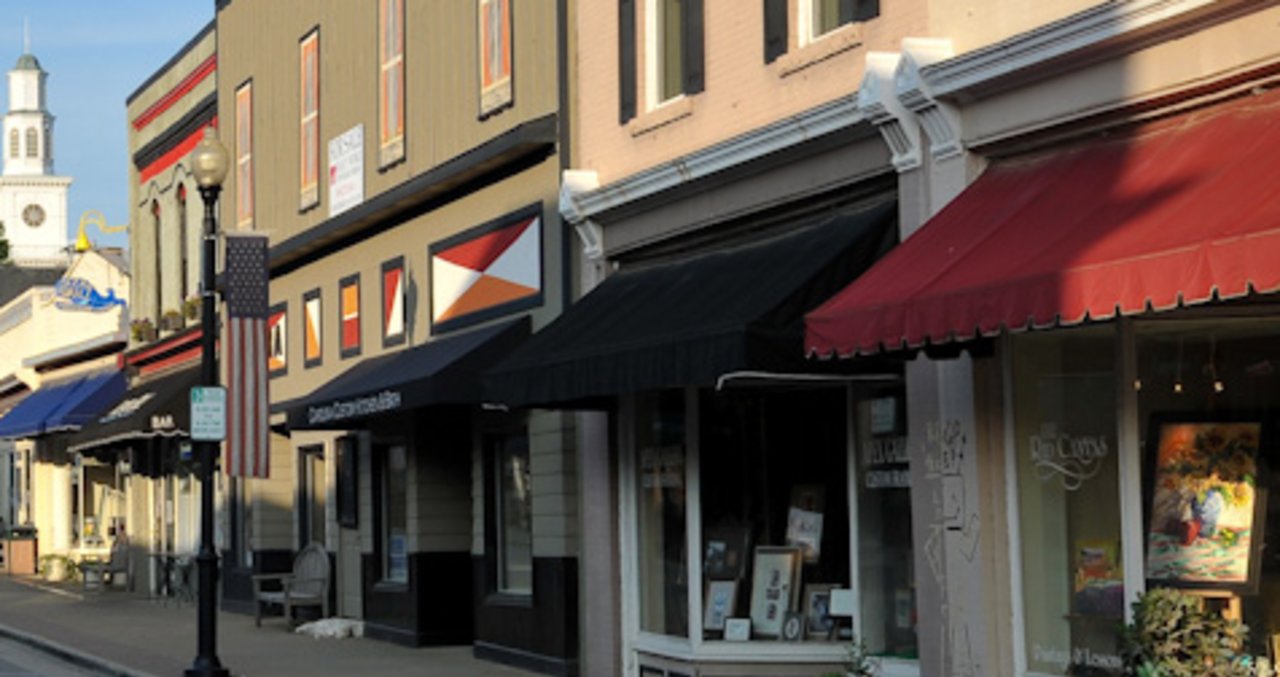 Located about 20 minutes from downtown Raleigh, N.C., the town of Apex is a great place to explore, with small-town charm, more than 60 commercial buildings and homes dating from 1870 to 1940 and a district on the National Register of Historic Places. We chatted with Apex's David Wood, supervisor of the town's Halle Cultural Arts Center, about his favorite things to do in the town. Below is a list of activities, restaurants and places Wood recommends during your time in Apex, plus more ideas from us!
What is your favorite thing to do in Apex?
I love to run on the greenways and explore the Apex Nature Park and view the variety of flora and fauna within.
The town of Apex has more than 11 miles of public greenway including several trails that go through Apex Community Park and Apex Nature Park. Take advantage of the other amenities at the nature park, such as the disc golf course, dog park, multi-age playground and lighted tennis courts. Visit the Apex Community Park and enjoy the 50-plus-acre lake on canoes, kayaks or row boats. The lake also allows fishing with a proper permit, which is available at the Community Center.
Favorite restaurant?
My favorite lunch spot is probably La Rancherita. It was one of the first restaurants here in downtown Apex and is always good.
The downtown district is packed with unique dining and shops like Moon and Lola, Fedora Boutique and The Rusty Bucket. Visitors can spend the morning shopping at the locally-owned retail shops and then settle in for a nice, hot lunch.
La Rancherita Mexican Restaurant is located in the heart of downtown and the restaurant strives to create remarkable dishes. This calls for salsas made fresh throughout the day, fajitas marinated in their own special marinades to ensure the boldest flavors and margaritas crafted with real citrus juices and a whole lot of love. Other notable restaurants include the award-winning Anna's Pizzeria and The Peak City Grill & Bar.
Also, a short drive from downtown Apex, Brüeprint Brewing Company offers up delicious brews.

What is the one thing visitors cannot miss when in town?
Visitors should take in a show or gallery visit at the Halle Cultural Arts Center, of course!
The Halle Cultural Arts Center contains three galleries, two studio classrooms and a 150-seat theatre, and it's located in the heart of Apex's downtown National Register Historic District. Check out the schedule of events here, which includes family movie nights. Also, check out visual art exhibits throughout the year.
Want more ideas for things to see and do in Apex? Here are 10!
Photo: bumeister

Comments