Dig In! The Downtown Raleigh Food Truck Rodeo is Back
Monday, April 29, 2019, 9am by visitRaleigh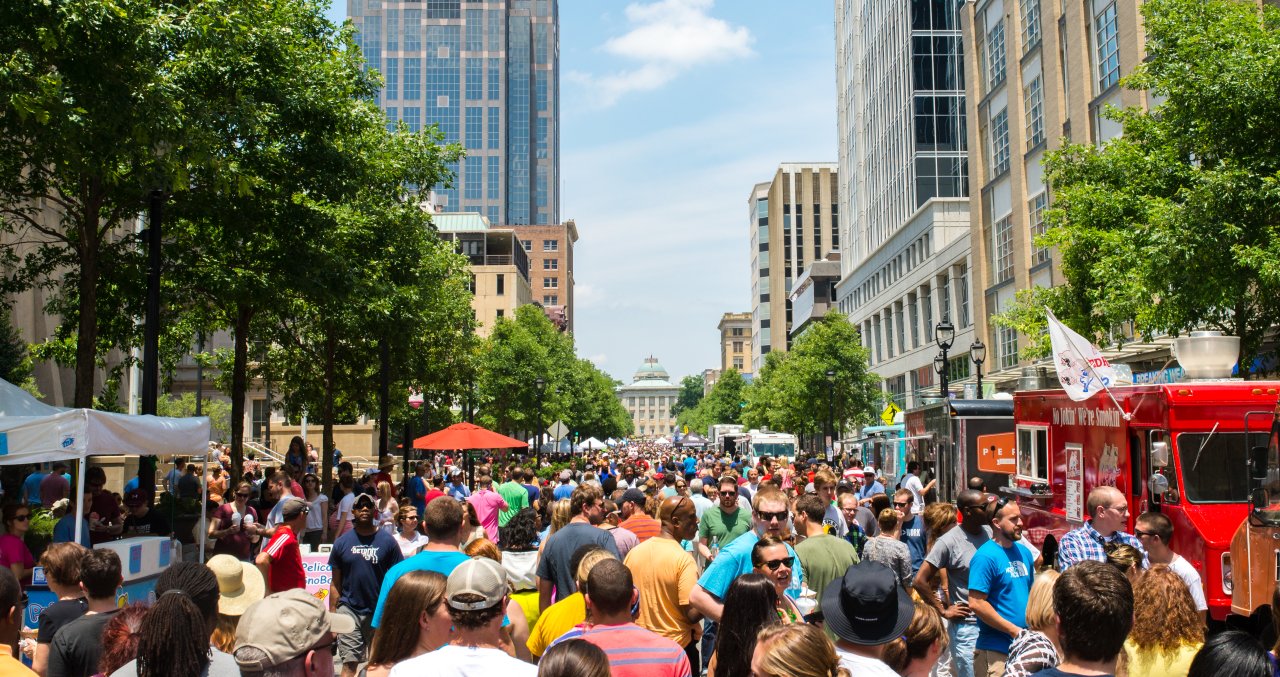 UPDATE: The event scheduled for May 5, 2019 has been canceled due to expected inclement weather. The next Downtown Raleigh Food Truck Rodeo is scheduled for June 9. 
The Southeast is no stranger to rodeos—you can find barrel racing, team roping and bull riding with ease—but if you'd rather exchange your hat and boots for a knife and fork, then the Downtown Raleigh Food Truck Rodeo might be more your style.
From May to Oct., the city of Raleigh reserves four days (May 5, June 9, Aug. 4 and Oct. 6 in 2019) to line 11 city blocks (over a half-mile!) in downtown Raleigh with more than 50 of the best food trucks around. We're talking wood-fired pizzas, buttery lobster rolls, over-the-top ice cream concoctions, drool-worthy barbecue sandwiches and way, way more. 
Free admission, seating for 1,000-plus people and plenty of Instagram opportunities are just some of the elements that make this a can't-miss foodie event.
Below is a bit of what you can expect to find—we'll see you out there!
Comments