Dine Out on Thanksgiving in Raleigh, N.C.
Friday, November 20, 2015, 12pm by Lacie Lindstaedt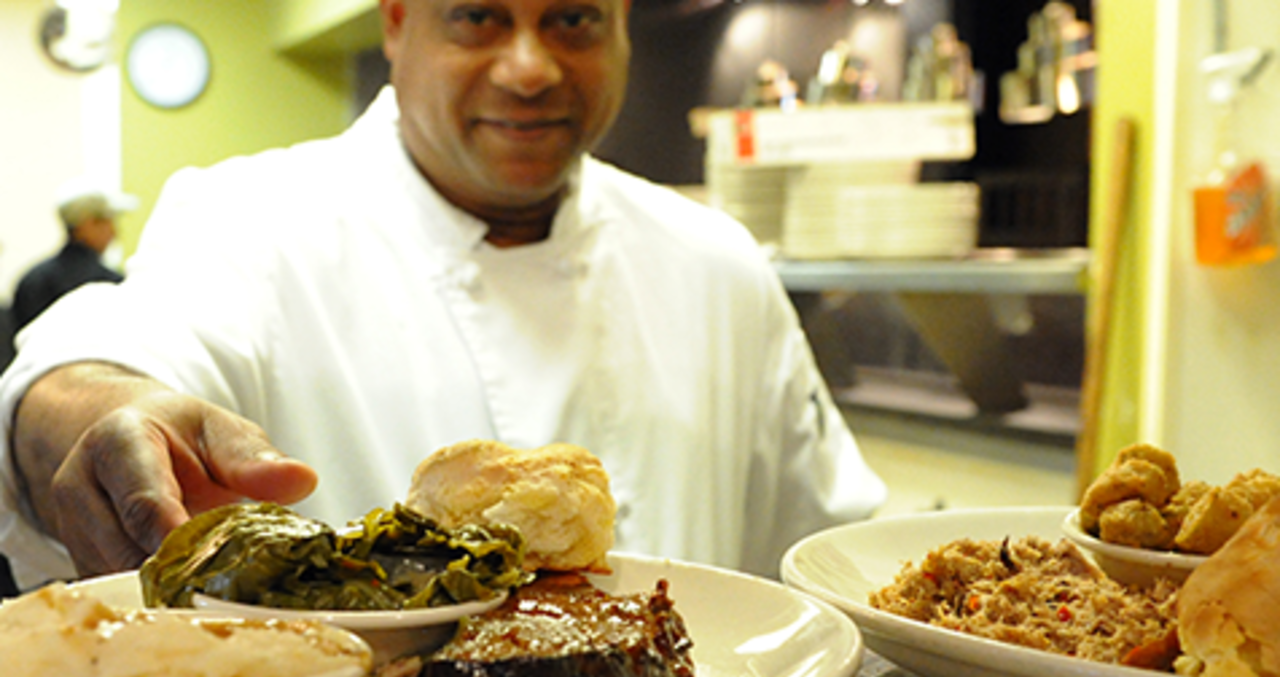 Do you know what I think makes the best Thanksgiving dinner? Spending time with your loved ones and indulging in a rich, incredible meal, made by someone else. Good news for visitors and also residents tired of the holiday cooking hustle, there are plenty of places to dine out on Thanksgiving in Raleigh, N.C. Here are just a few of the delicious meals you can dig into.
Irregardless Cafe and Catering
Open Thanksgiving day from 11am-8pm, Irregardless will be serving a traditional turkey dinner, as well as their classic menu featuring vegan or gluten-free options. Reservations are recommended.
Angus Barn
The Raleigh staple will be serving a Thanksgiving day dinner buffet, noon-6pm. Their turkey with gravy, slow roasted Angus Barn prime rib, baked ham, mac-n-cheese, homemade desserts and other to-die-for items will make an unforgettable meal. Free for kids four and under; $20 for kids 5-12; $30 for adults 65 and over; and $48 for everyone else (plus tax and 18-percent gratuity). Check out the menu here. Call 919.781.2444 for reservations.
Margaux's Restaurant
Head out to Margaux's on T-Day with the whole family. From 11am-4:30pm, adults can enjoy a four-course prix fixe package for $42.95 and kids can enjoy their own menu for $14.95. Reservations are required.
Plates Kitchen
Plates is offering a true farm-to-table experience with a three-course Thanksgiving prix fixe dinner. From noon-5pm, diners can not only indudlge in a great meal, they can feel even better about it with the partnership between Plates and Stop Hunger Now (Plates for the World 2015). For each $39 meal purchased, Plates will donate $20 to the charity. Reservations are recommended. 
The Pit
You can never go wrong with a visit to The Pit. On Thanksgiving, check out the prix fixe menu from 11am-4pm for $29.99 per person, or enjoy the classics off the a la carte menu. If you want to dine without having to prepare a feast, take advantage of their "to go" option.
After you've stuffed yourself with amazing food, stop by the Ipreo Ice Rink in downtown Raleigh. Reflect on your great meal and burn off some of those calories while having a blast on the ice. Check the schedule here.
See a complete list of Raleigh, N.C., restaurants open on Thanksgiving day.

Comments