Eat Your Way Through Town Main Streets: Apex, Cary, Fuquay-Varina, Wake Forest and Wendell
Thursday, October 12, 2017, 6pm by Tabletop Media Group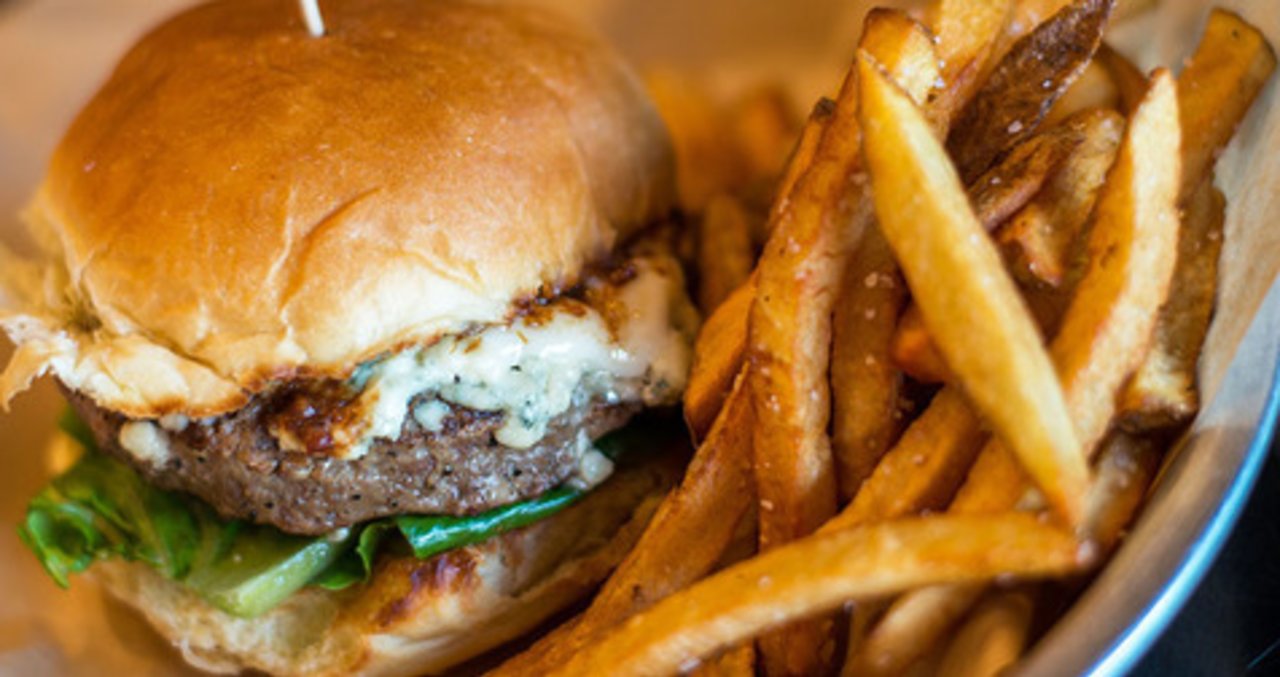 The Raleigh, N.C., area includes 11 towns in all, each with its own story and quaint, historic downtown areas. Walk down the tree-lined main streets, do some shopping and, of course, you can't miss the local food spots! We think you'll enjoy strolling the main streets of Apex, Cary, Fuquay-Varina, Wake Forest and Wendell, just short drives from the center of Raleigh. We've curated a list of some key places to try, from breakfast to dinner! 
 
Apex: Salem St.
If you're starting your day in Apex, hit Common Grounds Coffee House for breakfast. This cozy coffeehouse is located in the renovated historic building The Promenade. Sip on specialty coffees featuring flavors like Almond Joy and Peppermint Patty to go along with their tasty desserts, soups, sandwiches and ice cream. They often have live music on Fri. and Sat. nights, too!
In the mood for something filling for lunch? Anna's Pizzeria is family-friendly and offers a variety of N.Y.-style pizzas and Italian dishes. Whether you're craving a brick oven pizza, classic Italian dish like chicken parmigiana or a specialty pasta, you can always count on a delicious meal.
Salem Street Pub is a family-friendly restaurant featuring pub grub along with a solid selection of moonshine and beer. The patty melt is the star of the show and is served with grilled onions, American cheese and mayo on your choice of Texas toast or marble rye.
For dinner, head to The Peak City Grill & Bar. A fun pick for date night, Peak City serves upscale comfort food and debuts a new menu frequently, providing fresh ingredients and seasonal dishes. Expect to find menu offerings like bourbon peach cobbler, stuffed pork loin, shrimp and grits and more.
 
Cary: Academy St. and Chatham St.
Start the morning with bagels, oatmeal, coffee and more at BREW at The Cary Theater. BREW takes coffee seriously, and you can order up pour overs and cortados, plus classic drip coffee options.
For lunch, think back to simpler times at the local-favorite Ashworth Drugs soda fountain. Since 1957, Ashworth has been a spot for locals to pick up prescriptions, and while waiting, sipping on an orangeade or a milkshake and chowing down on delicious hot dogs.
FRESH. Local Ice Cream is a sweet addition to any day spent in Cary. This shop dishes out high-quality ice cream created from locally-sourced milk. Grab a cone or cup of flavors like birthday cake, coconut almond crunch, butter pecan and mango sorbet.
Offering a relaxed dining experience, Verandah is located within Cary's Georgian-style boutique hotel, The Mayton Inn. This restaurant features contemporary Southern casual fare crafted with locally-sourced ingredients. The shrimp and grits, crabcakes and N.C. pulled pork sandwich are all excellent options, plus look out for seasonal menu items!
Voted the "Best New Brewery" in the country in USA TODAY's 10Best, Bond Brothers Beer Company is a prime place to grab a drink. After sipping on a few of their excellent sour beers or classics like an IPA or brown ale, head next door to Pizzeria Faulisi, a Neapolitan pizza spot offering favorites like the salumi and margherita pizzas. 
 
With two downtown areas, Fuquay-Varina offers two different main streets to explore, just down the road from each other. On Main St., make your morning a little brighter with a visit for cinnamon rolls and sticky buns from Stick Boy Bread, which pair well with a cup of Larry's Coffee. You can also order slices of cake and homemade breads to take home. Just across the street is The Mill, a cozy, two-story local hangout with fair-trade and organic coffee, plus pastries and desserts from Stick Boy.
For lunch on Broad St., Nil's Bakery Cafe offers daily Greek and Mediterranean specials and options like the hummus pita, gyro wrap, stuffed grape leaves and spinach pie.
Sample some tasty N.C. beers and grab dinner at The Mason Jar Tavern (Main St.; pictured in header). This restaurant serves up lagers from its own Mason Jar Lager Company brewery, which is located just a few miles down the road on Broad St. We're big fans of the fried mac-n-cheese bites and pimento cheese dip as starters, followed by the pulled pork tacos and Hangover Burger or TMJT Burger for entrees.
Anna's Pizzeria is not only a go-to for pizza in Apex, but also on Fuquay-Varina's Main St. Switch things up from the classic cheese or pepperoni options and give the chicken parmesan pizza a try. The meatballs are also a favorite and can be added as a topping to pizza.
Looking to kick back and relax with delicious food and beer? Aviator SmokeHouse on Broad St. is just the place. Offering burgers, BBQ and more, all of these tasty options can be washed down with a beer from the restaurant's brewery, Aviator Brewing Company (production facility is just a short drive away). Their famous smoked wings are the star of the show and range in level of spice, with many of the sauces crafted using Aviator beer. You can also order food to the Tap House, directly across the street, with even more taps and live music on weekends.
Expect to enjoy a top-notch seafood experience for dinner at Backfins Crabhouse, with some of the best cream of crab soup and crab cakes around!
A hot dog from Shorty's Famous Hot Dogs is always a must before or after grabbing a beer at White Street Brewing Company (you can also take your food inside the brewery). This family-owned business has been in Wake Forest since 1916. Try one of the traditional Southern "red" Jesse Jones Hot Dogs or opt for a Nathan's all-beef dog. Every hot dog is grilled and comes topped with your choice of ingredients like onions, homemade chili, ketchup and mustard.
If you're in the mood to shop, head over to Sugar Magnolia Cafe to peruse two floors of art and gifts from more than 35 artists at The Emporium. And also try a variety of soups, salads, sandwiches and baked goods for a good lunch. 
 
Every morning should start with a jolt of caffeine! Head over to 41 North Coffee on historic Main St. in Wendell. Try a cup of Vietnamese coffee, a perfectly balanced beverage a rich coffee flavor and sweetness.
Locals love Brown Bag Bagels, located a short walk down from 41 North. The pumpernickel and bacon cheddar bagels are sure to please and are made fresh every morning.
Looking for lunch? Try Aubrey's and Peedie's Grill for a classic, old-school vibe. This restaurant is known for hot dogs and burgers, and is bound to be full of locals.
Comments