Eight Sweet Treats to Cool Off With in Raleigh, N.C.
Wednesday, June 07, 2017, 7am by Tabletop Media Group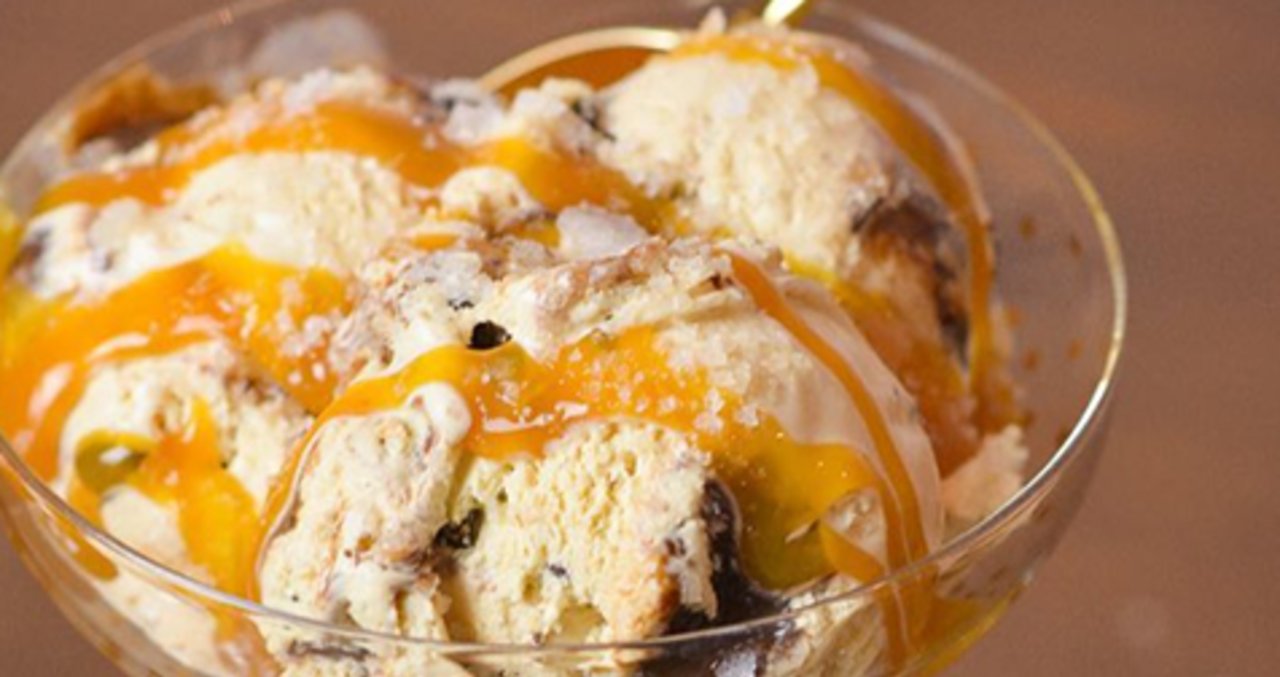 Summer weather is here! Cool off while indulging in these eight treats in Raleigh, N.C. From milkshakes to smoothies, the destination will surely satisfy your sweet tooth.


Macaron Ice Cream Sandwich at lucettegrace
Available only during the summer months, the macaron ice cream sandwich at lucettegrace is a must! This quaint shop located in downtown Raleigh is featuring a new sandwich flavor, which starts with milk chocolate ice cream that's layered with chocolate-covered Larry's Coffee espresso beans and coffee ice cream. The flavors rotate based on popularity, so get ready to be surprised with delicious, creative flavors when you stop in! Flavors so far have also included raspberry pistachio, passionfruit mango and birthday cake.
Two Roosters Ice Cream
Operating out of a camper attached to a pickup truck since 2015, Two Roosters Ice Cream is set to open its first brick-and-mortar location in North Raleigh just in time for National Ice Cream Day (July 13!). Known for inventive but refined flavors that use local ingredients (a fudge ripple flavor that uses Slingshot Coffee Co. cold brew, pecan sticky bun using products from Yellow Dog Bread Company, cinnamon sugar using Sola Coffee Cafe's famous mini-donuts and more), Two Roosters has built a much-deserved loyal following in the Raleigh area. Pro tip: Get a cone go for multiple flavors! 
Milkshake at The Cowfish at North Hills
Offering more than 15 varieties of hand-spun milkshakes, The Cowfish in the North Hills shopping and entertainment area is serving up decadent shakes created with vanilla ice cream and tasty mix-ins like Oreo cookies, Rice Krispies, birthday cake, marshmallows and more. Want a little buzz with your shake? The spiked shakes, including the The "Jim Bean" Spiked Shake, Buttered Rum Pecan Spiked Shake and the Peanut Butter Nana Time Spiked Shake, make for that extra-special treat. (Summer pro tip: Pair a shake at The Cowfish with a night out at the free Thurs. Midtown Beach Music Series!)
Strawberry Cheesecake Smoothie at Juicekeys
Don't let the name of this smoothie fool you! The strawberry cheesecake smoothie at Juicekeys certainly tastes amazing while also featuring immune building ingredients like vitamin C and other healthy ingredients like ginger, wheatgrass and turmeric. Do your body and health some good while you sip on this icy, flavorful treat! Smoothies flavors also include apple pie, "Green Goodness," piña colada and more.
SnoBall at Pelican's
With temperatures climbing, a SnoBall at the original Pelican's on the grounds of 401 Par Golf in Garner (just a short drive south of downtown Raleigh) is the perfect treat. After visiting the driving range or playing a round of golf, indulge in an original New Orleans SnoBall. Flavors range from the popular cherry and blue raspberry to even the quirkiest of flavors like dill pickle and egg custard. With more than 100 flavors, there's bound to be something for everyone in your group. (Can't make it to Garner? Pelican's also offers up a great list of additional locations all around the Raleigh area!)
Chocolate Ice Cream Push Pop at Escazu Artisan Chocolates Retail Shop

When it's hot out, head to Escazu Artisan Chocolates to cool yourself down with one, or two, ice cream push pops! Be a kid again as you enjoy this gourmet version of a favorite childhood treat. This local chocolatier features a variety of push pop flavors like chocolate, spicy chocolate, coconut chocolate (dairy-free), coconut passion fruit (dairy-free), caramel chocolate chip and vanilla chocolate chip.
Ice Cream Soda Float at FRESH. Local Ice Cream
FRESH. Local Ice Cream recently opened a location in the heart of downtown Cary, and you can also head to the original location in Raleigh. Of course, the ice cream is not to miss but the soda floats are also excellent. Just pick your favorite fizzy drink like root beer, Coke, orange cream or Sprite.
Andia's Homemade Ice Cream
Coming soon to Cary, Andia's Homemade Ice Cream is opening a brick-and-mortar store in just a few weeks! Make plans to try Andia's doughnut ice cream sundae, which includes a decadent glazed doughnut with Andia's ice cream in the center. It's warmed and topped with chocolate or caramel glaze. Another interesting offering that will be available at their new shop is the ice cream cannoli. It's just like eating a cannoli but with cannoli ice cream instead of cream! Look out for their delicious salted caramel ice cream, too. You can currently find Andia's Homemade Ice Cream at the Raleigh Downtown Farmers Market plus various food truck rodeos until their shop opens.
Videri Chocolate Factory's Frozen Hot Chocolate
Located in downtown Raleigh's Warehouse District, Videri Chocolate Factory offers frozen hot chocolate. Sip on this icy, chocolaty beverage as you tour the factory and see the chocolate-making process right before your eyes. Don't forget to grab a few chocolate bars to take home with you, too!


Looking for more fun things to do this summer? Take a look at our 40 hand-picked experiences for your summer bucket list!



Header photo: Andia's Homemade Ice Cream
Comments