English Beer Rules at Fortnight Brewing Company in Cary, N.C.
Thursday, May 26, 2016, 8am by Charles Upchurch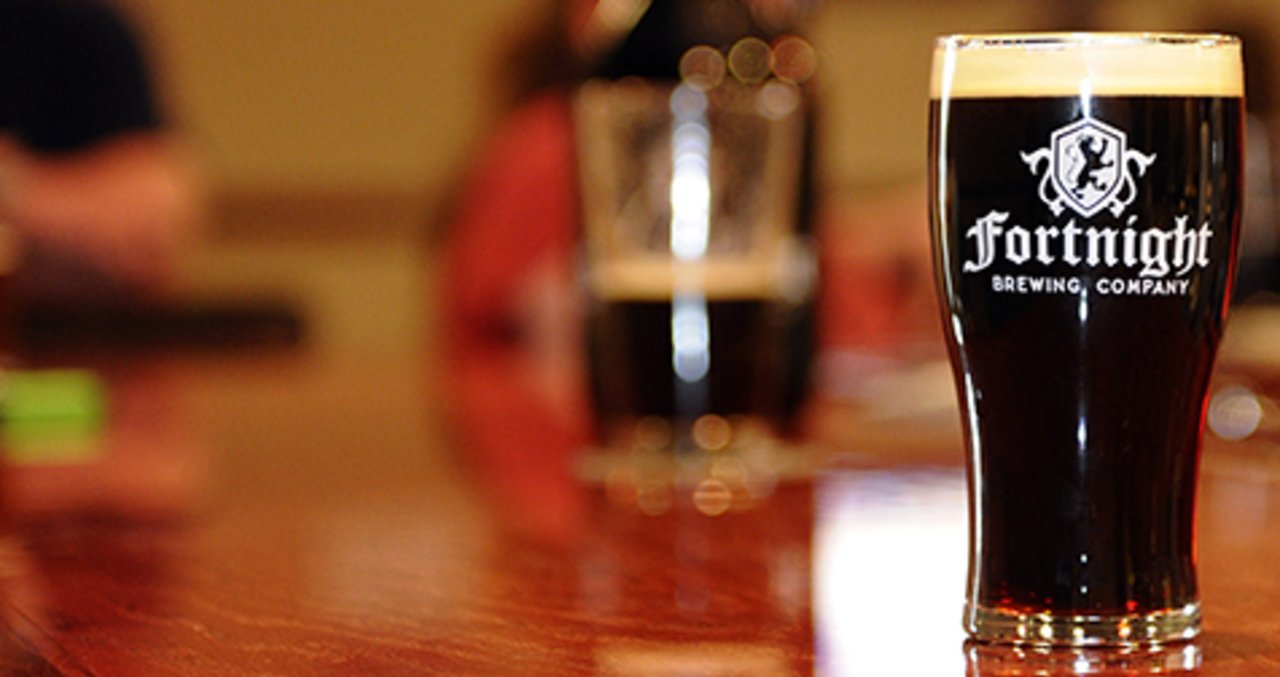 Fortnight Brewing Company in Cary, N.C., was founded by U.K. native Stuart Arnold in Feb. of 2014. Arnold's mission was to supply N.C. with authentic British beers, including the traditional "cask-conditioned" variety. Fortnight currently serves the largest variety of cask ales available in N.C.
Cask-conditioned beer is brewed from only traditional English ingredients and allowed to mature naturally. The live yeast in the unfiltered, unpasteurized beer continues to "condition" the beer in the cask, creating a natural carbonation that allows the malt and hop flavors to develop. The beer is served without any extraneous gas, usually by manually pulling it up from the cellar with a hand pump, or "beer engine." Great Britain is only place in the world where beer brewed and served in this traditional way is still very commonly available.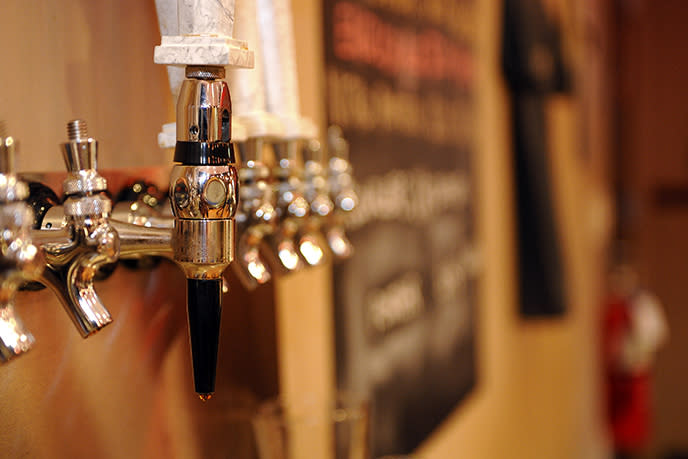 Year-Round Beers 
Arnold and his Fortnight brewing team offer both cask-conditioned and brewery-conditioned beers, including six-plus different year-round beers. The current range includes an English Ale, a Porter and an ESB that use only English-grown ingredients and yeast. There is also a Blonde Ale, a Coffee Amber and an IPA that are mash-ups of English and American styles. There are always lower-alcohol, or "session," beers on tap, as is typical in the U.K.
The X-Pat IPA is a fusion of Arnold's English heritage and his American passions. Using U.K. malts and American hops, this copper-colored IPA has a bouquet of grapefruit, pine and floral sweetness. A well-rounded malt backbone evens things out nicely.
Fortnight's English Session Ale, known as an "ordinary bitter" in the U.K., is an iconic style that is far from bitter in taste. The name originated in the 19th century to distinguish it from sweet ales. Using some of the finest imported English malts, this has a light-malty profile, balanced by East Kent Golding hops to produce an easy-drinking, traditional British ale.
The Extra Special Bitter, or ESB, is English Ale's big brother. With a rich copper color, this British specialty carries notes of figs and raisins, countered by a healthy dose of East Kent Golding hops. This ESB is a quintessential English beer.

Seasonal Beers 
Fortnight also produces seven rotating seasonal beers, include Imperial Blonde Ale, Tart Cherry Cocoa, 95X Douple IPA, Imperialistic Red, Dry Irish Stout and Ram & Lion Best Bitter. Both year-round and specialty labels can be found on tap throughout the area as well with select retailers.
Naturally, in the English tradition, there is quite a bit of activity at the Fortnight taproom in Cary, which is open throughout the week. Food trucks are scheduled to be there on select days and there are also comedy open mics, run club activities, live music, trivia night and soccer watching parties. Brewery tours are offered on the first Sun. of every month at 2, 3 and 4pm.
Get details on Fortnight and all the 22 other Raleigh area breweries here!
Top two photos: Chris Adamczyk; Bottom photo: Fortnight Brewing Company
Comments